Star Trek: Picard season 2 was official even before the first arrived. Still, thanks to that astonishing finale, the wait for more has been agonising. It was a return that befitted Star Trek's greatest captain, with a stellar performance from Sir Patrick Stewart.
The story of season 1 was full of intrigue and mystery that kept us hooked over the course of its action-packed ten episodes and contributed to the wider Trek canon in engrossing ways. But what's in store for the second season? We now know that plenty of the season one story changed as it was being shot - more on that and the challenges facing the Picard season 2 showrunners below.
Besides that there isn't a huge amount of news about what the second season will look like, and when the release date will be. Fingers crossed it won't be adversely affected by COVID-19 like many other films and TV shows at the moment.
However there are a few tidbits of information we've gathered, so here's everything we know about Star Trek: Picard season 2. Spoilers follow from the first season, so make sure you're all caught up before reading on.
Star Trek: Picard season 2 release date: probably 2021
No official date has been set for season 2 of Star Trek: Picard yet, but the early renewal suggests a 2021 release. However, this may be impacted by the coronavirus pandemic, which is currently halting the production of all CBS shows.
Based on how Star Trek: Discovery has been released with more than a year-long gap between seasons, it's likely we'll see Star Trek: Picard season 2 slightly later in 2021.
Star Trek: Picard season 2 was confirmed before the show started
Even before the first episode of Star Trek: Picard aired on January 23, CBS All Access had announced its renewal for a second series. At the Television Critics Association's winter press tour, it was officially revealed that Patrick Stewart would be returning for another season. "The energy and excitement around the premiere of Picard has reached a magnitude greater than all of us could have hoped for," CBS said. "We're thrilled to announce plans for a second season."
What will Star Trek: Picard season 2's story be?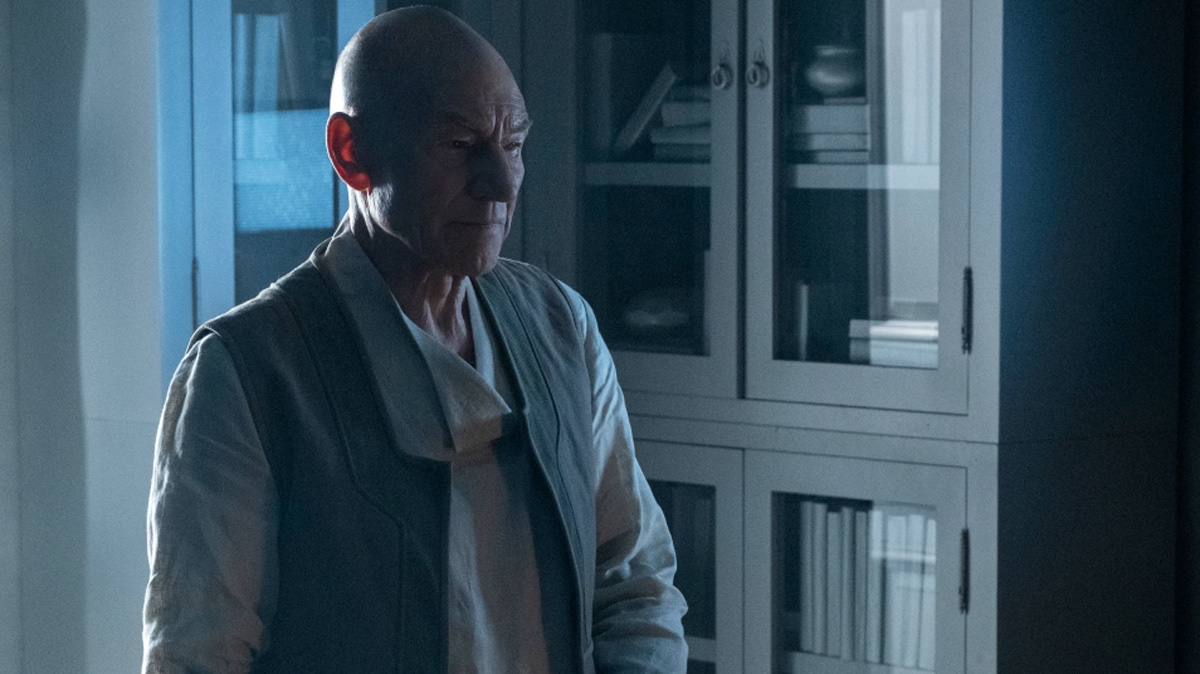 Of course we expect Picard himself to be central to the story of season 2, but balancing his story with the characters he meets on his travels through the Final Frontier will be a returning challenge from season 1.
"That's the challenge," showrunner Michael Chabon told The Hollywood Reporter. "First, it's got to be good, right? It has to be focused on Picard but have room for all the other characters. It's never going to be just a show about the crew of a starship that's part of Starfleet and everyone's wearing uniforms and they're flying around, encountering alien life and weird planets. Those are the challenges we face going into season two, and I'm so excited about the story we've come up with."
At the end of the first season, Picard managed to stop a group of synthetics from summoning a race of mechanical 'higher beings' that would wipe out all organic life in the galaxy. We briefly saw these beings – giant centipede-like machines – but they were sucked back into a portal before they could reach our galaxy.
This ending stuck to the original plan, but plenty changed along the way. Chabon also told THP that "even though our original outline changed significantly to what you eventually saw, the plan — and Sir Patrick's plan from the beginning — was 'let's tell more stories with Picard.'" The original story document penned by Chabon, Alex Kurtzman, and Akiva Goldsman apparently didn't even feature Data.
Regardless, it seems unlikely that the threat of these creatures will be the focus of season 2, but we will almost certainly return to the fight against the synth-hating Romulan General Oh, who was moments away from declaring all-out war on the Federation. She backed down after a threat from Captain Riker and a powerful Federation fleet, but it's likely she'll be back for revenge on Starfleet, Picard, and the synths whose lives he helped save.
We also know that Picard lives to fight another day, having had his memories implanted into a new synthetic body. Although Alton Soong, who performed the procedure, makes it clear that his new body is identical to his old one, including its ability to age and die. But the brain abnormality that haunted him in season 1 is now gone.
Picard has a full, loyal crew now, including Jurati, Seven of Nine, Elnor, Rios, and Raffi — and a ship, the La Sirena – so he's more than ready to face whatever new adventures are thrown at him in Star Trek: Picard season 2.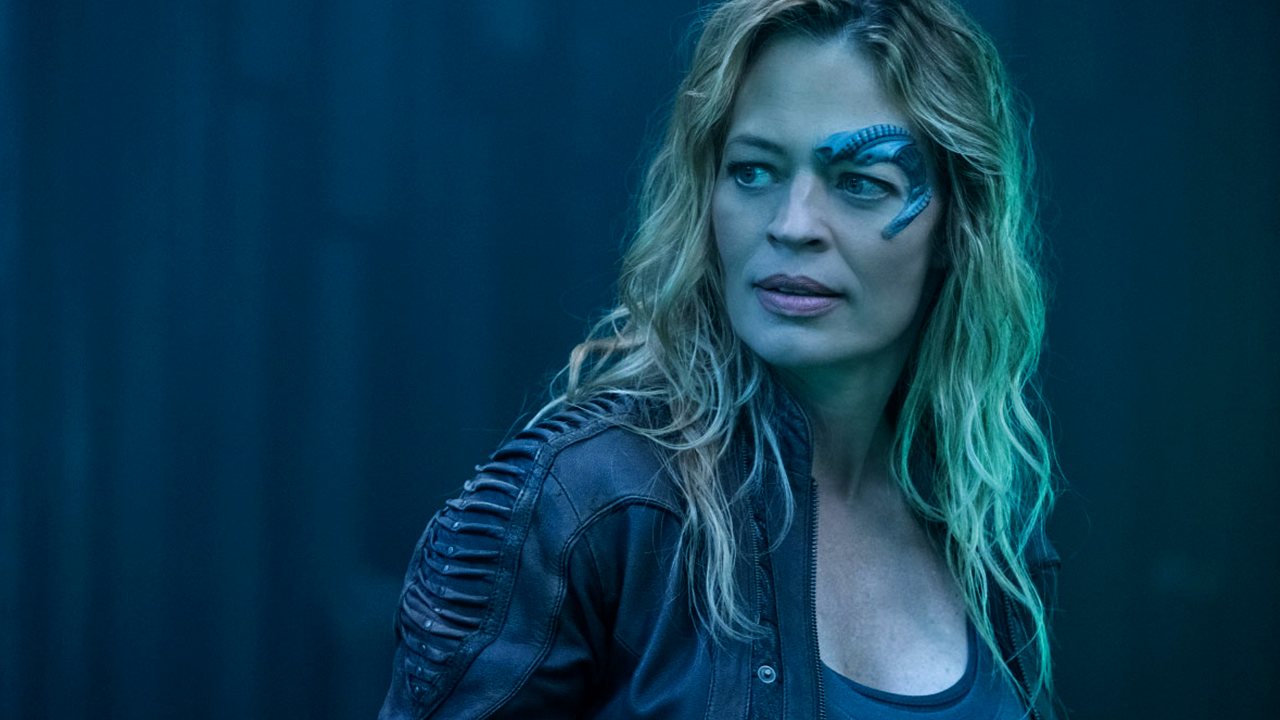 There could also be a Star Trek: Picard season 3
Although CBS has yet to confirm it, and won't comment on rumours, the Hollywood Reporter claims sources have revealed that season 3 has been informally given the go ahead – and may be filmed back-to-back with season 2.
Star Trek: Picard season 2 will be more personal
According to co-creator Michael Chabon, the second season of Picard will have more time to spend fleshing out its characters. Speaking to Variety about the relationship between Dr. Jurati and Rios in season one, he said: "It's about letting people's identities emerge. I think we'll have more time for that in the second season than we've had in the first season. We just had so many characters and so much story to tell in this first season, that a lot of the sort of more personal aspects of things – including again, like people's families, and all that stuff – just all got sort of left [behind]."
Star Trek: Picard season 2 cast: Guinan will return
We don't have a confirmed cast list for the show yet, but it won't be a shock when we see Patrick Stewart reprise his role as Picard now he's feeling his way into his new android body. We also expect to see more from the crew of La Sirena, that's Michelle Hurd (Raffi), Santiago Cabrera (Rios), Evan Evagora (Elnor), Alison Pill (Dr. Agnes Jurati), and Isa Briones (Soji).
The first season featured cameos from some of The Next Generation's iconic cast, so will we see more from Jonathan Frakes (William Riker), Jeri Ryan (Seven of Nine), and Marina Sirtis (Deanna Troi)? There's no narrative reason why these characters can't return, and we'd definitely like to see them make a comeback.
However, speaking of returning Trekkies, during an appearance on American TV show The View co-hosted by Whoopi Goldberg, Patrick Stewart formally invited her to reprising her role as Guinan in Picard season 2. "It was wonderful having you, and we cannot wait to have you with us again one more time," said Stewart. Guinan was a recurring, and fan favourite, character in Star Trek: The Next Generation – an enigmatic bartender on the USS Enterprise who became close friends with Picard. It's unclear what her role in Star Trek: Picard season 2 will be, but it'll likely be an important one.
Will we see Rosario Dawson, too? She certainly hopes so. As rumours continue unabated surrounding a potential role for her as Ahsoka Tano in The Mandalorian season 2, Dawson also hopes to be involved in a second dose of Picard. Speaking to Variety, the Sin City actress said she wanted to be involved even as "a background Romulan or whatever". But she really sees herself as Q: "It would be great. Then I could jump on Discovery and I can be on Picard. I just want to be on with Jean-Luc Picard." Will she get her wish?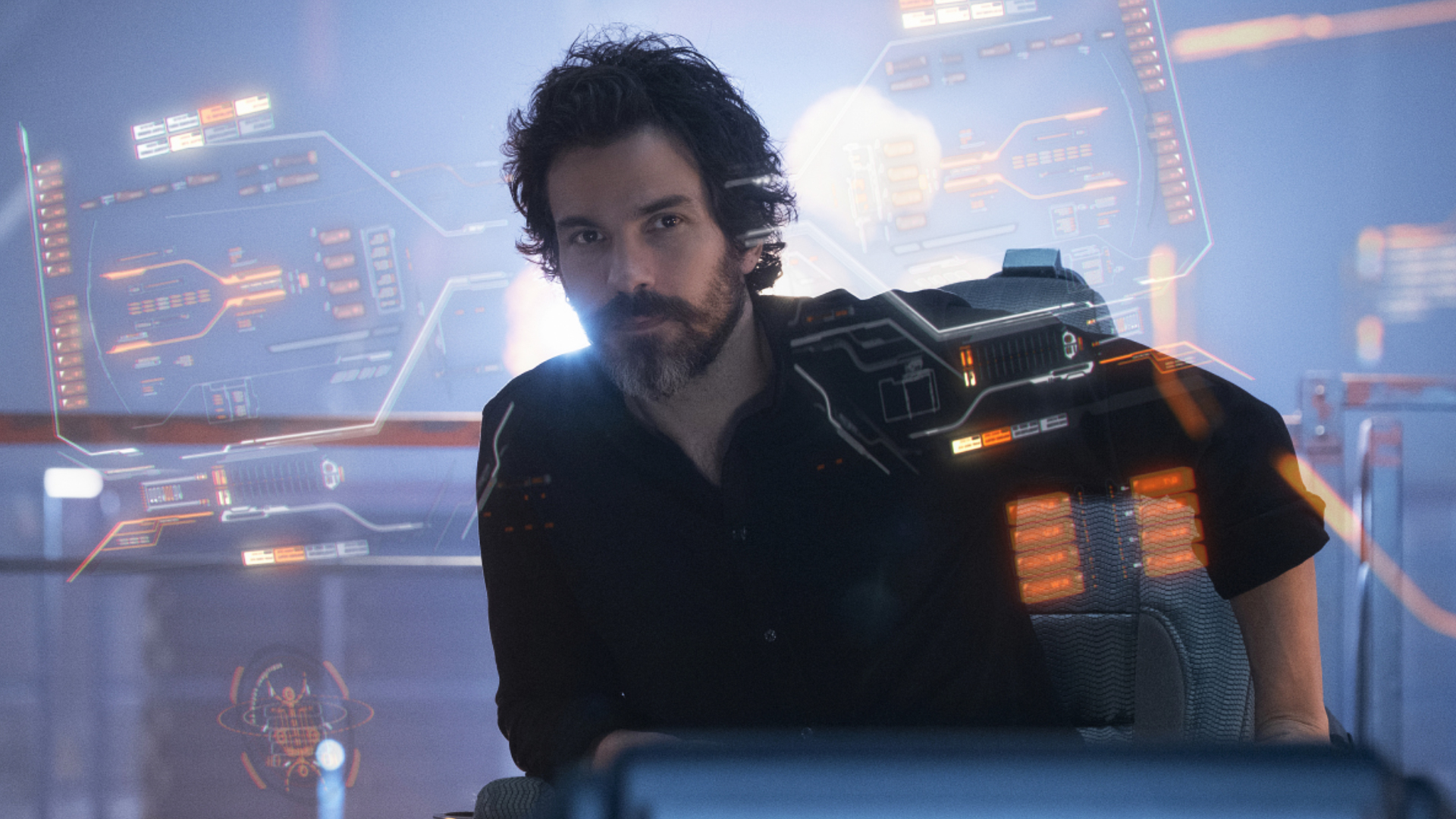 Star Trek: Picard season 2 will see a showrunner change
According to an interview in Variety, Michael Chabon won't be as heavily involved in season 2 of Star Trek: Picard as he was in the first. He's shifting his attention to developing a TV series for Showtime based on his novel The Amazing Adventures of Kavalier & Clay. But he will continue to work on Picard season 2 as an executive producer, and give notes to the writers. "I'm still an executive producer on Picard," he told Variety. "I'm writing two episodes. I was there breaking the second season, all the way through. I was engaged, I think, to exactly the same degree as I was on the first season."
According to the Hollywood Reporter, the co-creator of 2015's 12 Monkeys TV series, Terry Matalas, will join Star Trek: Picard season 2 as an executive producer. The source also suggests he was pulled from CBS's MacGyver reboot, as Picard is now a high priority for the studio.
Star Trek: Picard is available to watch on CBS All Access in the US, Amazon Prime Video internationally.