Internet security suites offer a comprehensive range of protection. While antivirus would be a basic feature, do be aware that malware removal and protection is included by a range of providers.
Other features that internet security suites might offer include ransomware protection, a VPN, and even a password manager. Some providers also offer a rescue disk feature to rollback any existing attack, and encryption software for added security protection is also commonly included. Many now also come with additional privacy features, and a firewall as standard.
While internet security suites and antivirus packages are commonly aimed at domestic consumers, also note services that are specifically aimed at businesses, such as cloud antivirus and endpoint protection to offer business grade protection. There are also online cyber security courses available to help improve staff awareness.
It's not just desktops and laptops that can benefit from internet security suites as there are also versions for Android and iPhone smartphones.
Which ever internet security suite you're looking for, and for whatever device, you'll end up with more than just basic antivirus software. Here are the ones we think are currently best on the market.
Best internet security suites - at a glance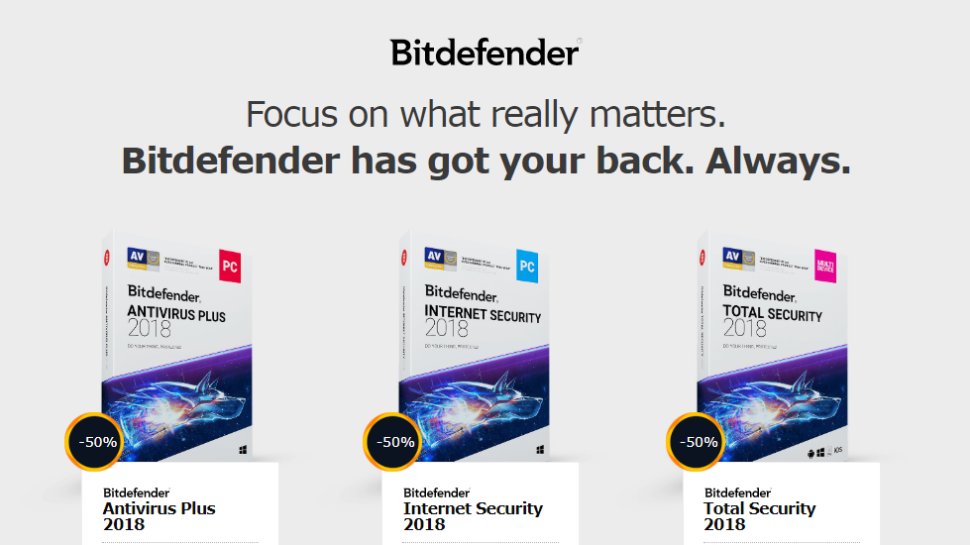 Bitdefender is a regular visitor to the top of the security charts, and with good reason – it's lightning fast, exceptionally accurate and boasts a range of tools including secure browsing, a password manager and a very effective spam filter.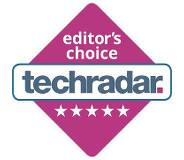 In its Total Security guise, it also delivers password management, secure browsing, battery management, VPN (with 6GB monthly allowance), Wi-Fi protection, ransomware protection, system optimisation, file encryption and shredding, and a licence for five PCs, Macs or Android devices (and up to 10) plus an option to get it installed and setup for you, presumably remotely.
The most recent version of the suite is Bit Defender Total Security, which adds Ransomware Remediation, Network Threat Prevention, a new look dashboard and a more intelligent AutoPilot system.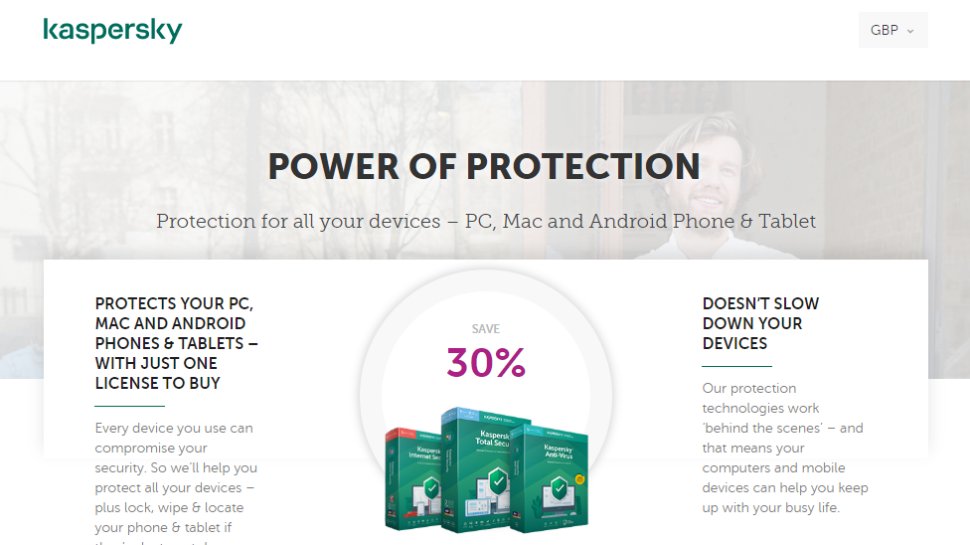 Kaspersky Total Security is another name you'll hear mentioned when talking about the top security players, and with good reason. If you look beyond the headlines, the company offers a seriously good protection package
Total Security protects PC, Mac, iOS and Android devices, with very solid security scanning supplemented with file backup and encryption, password management, parental controls and child safety measures, along with privacy protection, including a VPN for trace-free browsing.
With Kaspersky Total Security smarter navigation makes it easier to understand the additional tools beyond the core functionality.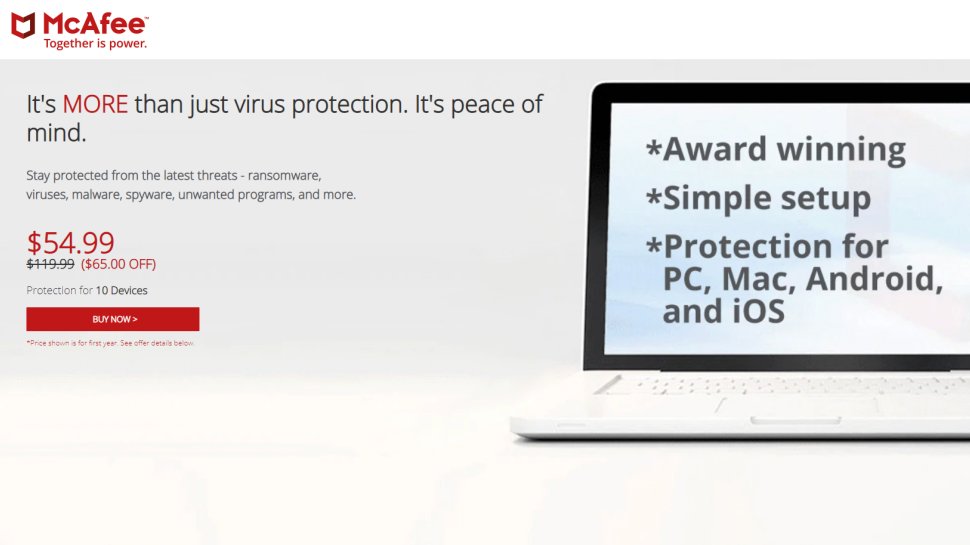 McAfee Total Protection comes with a couple of different options, but we strongly recommend the multi-device Total Protection package. Not only does it offer antivirus protection, but it also include anti-spyware and ransomware protection built into the latest release.
On top of this, one of the biggest selling features of McAfee Total Protection is that offers protection for multiple devices, covering Windows, Mac, and Android devices. The advantage here is that you can run the same internet security protection on your desktop, your phone, any tablet you're using, as well as family or work colleagues.
This does make McAfee one of the more expensive options on the list, but then many of the others are only looking to secure a single device with their cheaper plans, too. With that in mind this makes McAfee a competitive choice worth consider.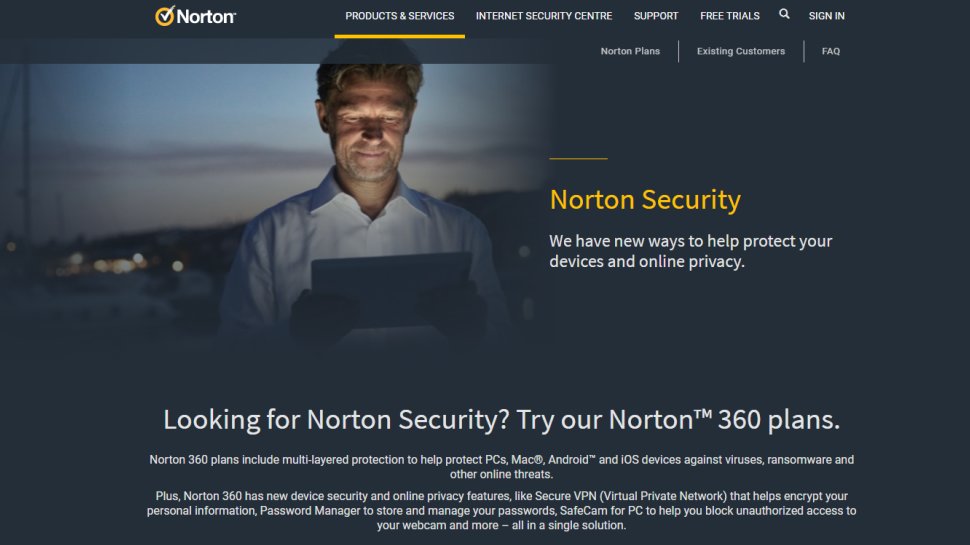 Norton Security Premium is usually £79.99 (around $110, AU$150) per year for up to 10 PCs, Macs, iOS and Android devices, but at the time of writing it's just £39.99 (around $55, AU$75) – making it less than half the price of other premium suites.
Once again we have parental controls, identity protection and excellent malware scanning, and there's also a useful Android feature that warns of dodgy apps – the biggest current source of Android malware. There's a 100% virus removal guarantee, 25GB of cloud backup and a network firewall, but you don't get a password manager or any system optimisation tools.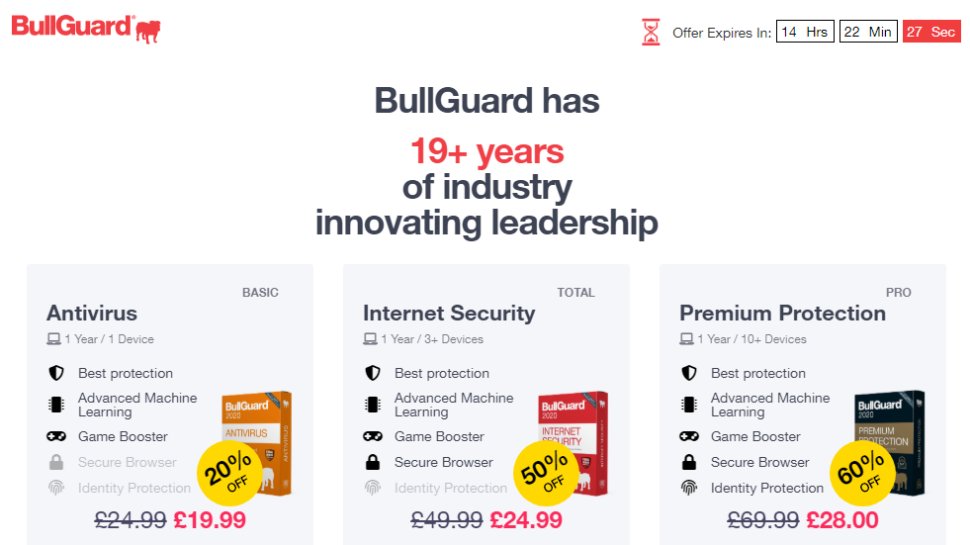 Another internet security suite worth considering is one from BullGuard, which offers a triple-layer of security backed by advanced machine learning to stop currently and future malware threats.
Additionally there is a built-in firewall, vulnerability scanner, and a home network scanner for ensuring your Wi-Fi connection is safe and secured. While Bullguard is missing some features that others provide, it does uniquely include parental controls for protecting children in the household from accessing malware websites.
There is also the option to protect multiple devices, and this works out cheaper than a lot of rival providers overall. In which case, this option would suit those looking for a more basic internet security suite without all the additional tools others bundle in that you might not use anyway.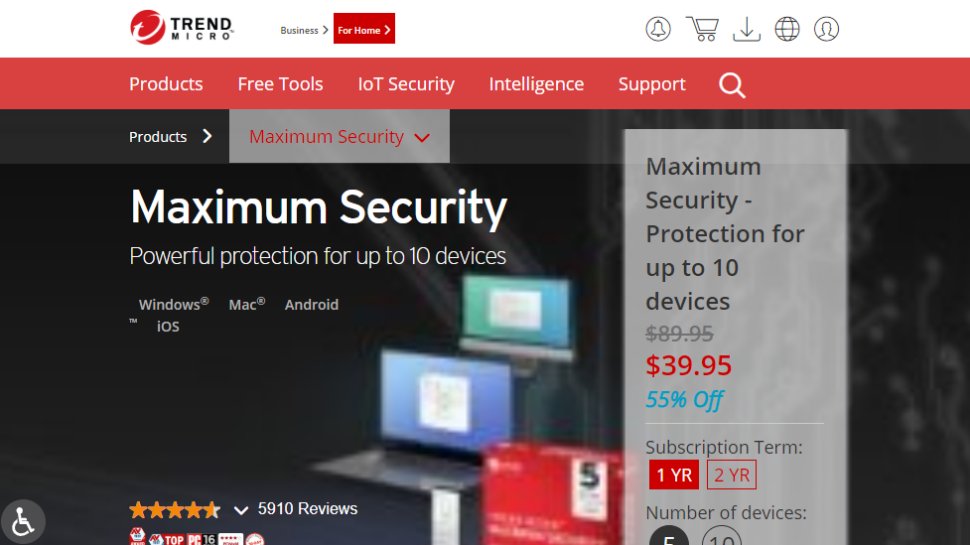 Trend Micro Maximum Security is another powerful internet security suite that offers a host of tools. Chief among these is the antivirus, of course, but on top of that are features that include ransomware protection, online payment protection, and coverage for multiple devices including phone and tablet.
Also included are a password manager, parental controls, and PC optimization tools to help ensure your machine runs safe and smoothly, all running alongside general web and anti-malware protections.
What Trend Micro Maximum Security offers is really a comprehensive suite of security tools for a wide range of devices, allowing you to protect not just yourself but also your family or even work colleagues by one of the best internet secureity suites out there.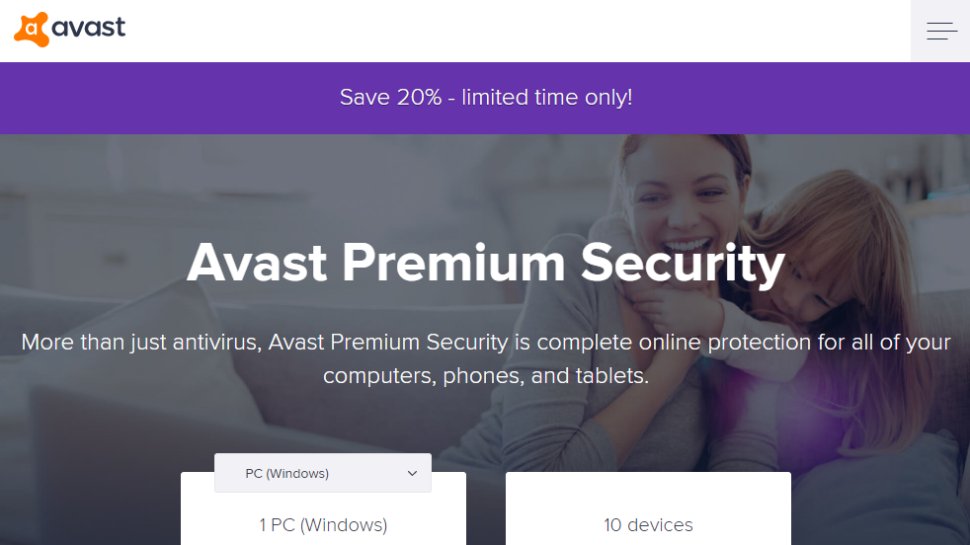 Avast Premium Security is another leading brand name when it comes to internet security, with a powerful antivirus/anti-malware engine running at its core.
However, one of the more standout features is the advanced ransomware protection tools, which prevents your files being accessed let alone encrypted by ransomware. This is especially important as ransomware would try to affect not just files on your machine but also files being synced to the cloud - something that Avast stops from happening.
Additionally, Avast offers safe online browsing against malicious third-party websites to prevent phishing and malware injections, a firewall to prevent hacking, and comes available for multiple devices and machines, including Windows, Mac, Android, and iPhone.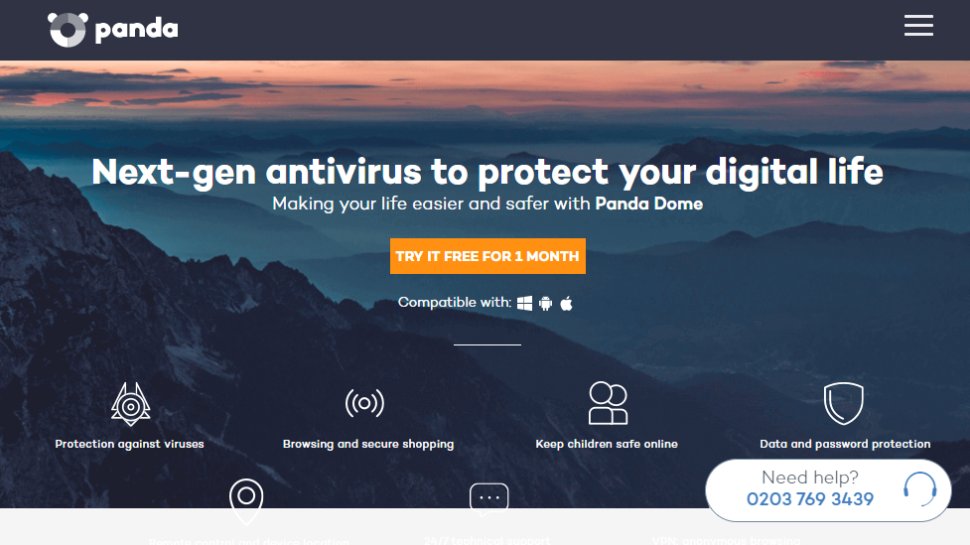 Panda Security's free tool has its supporters (it's in our list of the best, for example), offering effective protection against threats but without offering too much in the way of added extras.
Panda Dome (re-branded from Panda Global Protection) alleviates that issue by providing all of the company's security tools into a single suite. What you get included depends on whether you opt for the Essential, Advanced, Complete or Premium options.
All packages include AV capabilities, firewall and USB device protection, but if you're willing to pay more you can get parental controls, password managers and even premium technical support. No matter which option you go for, PC, Mac and Android devices are all covered.
Prices range from £26.24 or $35.24 a year for Essential to £89.24 or $116.24 a year for Premium.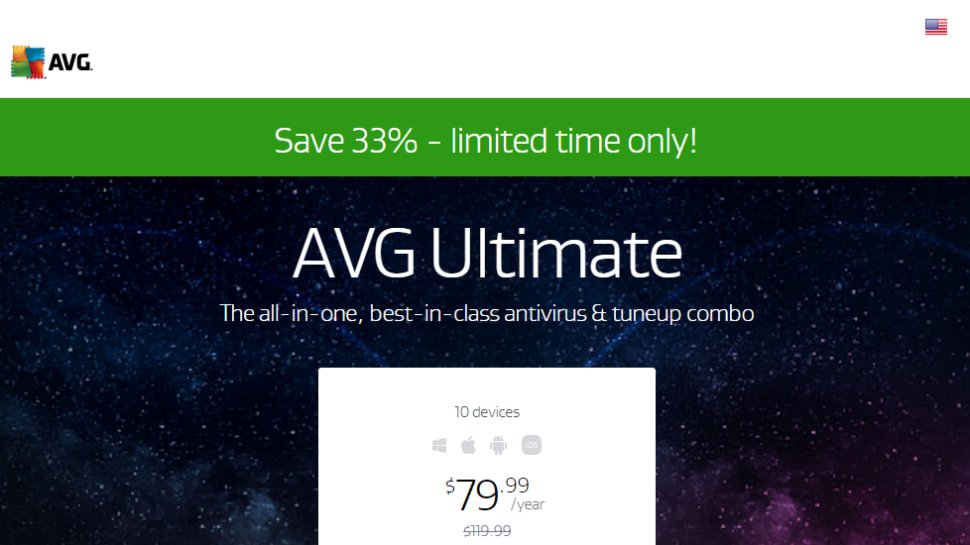 AVG has done well from the freemium model, offering a very good package for nothing in the hope that it'll drive sales of its paid-for products.
At $79.99 or £69.99 per year for unlimited Windows, Mac and Android devices, AVG Ultimate is good value for money, especially if you're a small business with lots of different devices.
The suite also boasts one of the fastest malware scanners around – although in independent testing that speed meant it was found to be missing some potential threats.
There's no password manager, secure browser or parental controls, but it's a good option for protecting multiple PCs, Macs and Android devices.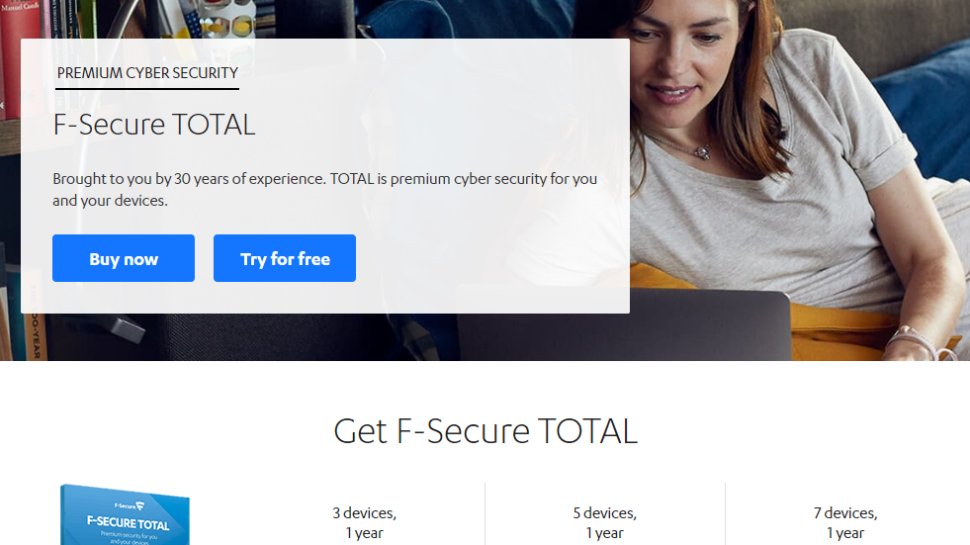 F-Secure's flagship product has three pricing options, to cover three, five or seven devices at $89.99/£79.99, $109.99/£99.99 and $129.99/£119.99 per year respectively.
That's at the higher-end of the market, but you do get a lot of tools for your money including a private VPN for encrypted connections to Wi-Fi hotspots and to evade geoblocking.
In actual fact, F-Secure Total is two products bolted together: the F-Secure SAFE security suite and F-Secure Freedome VPN. The suite covers Windows, Mac, iOS and Android devices, although the Mac component is just virus protection.

What's the difference between antivirus and Internet Security?
Whereas antivirus (AV) software provides a basic level of protection for your system, Internet Security expands on capabilities such as scanning files and software, activity monitoring and vulnerability search with features tailored for Internet use.
Indeed, many Internet Security products are marketed as 'suites' because they contain several different programs that can be accessed by a single interface.
These might include a firewall, anti-spam controls, ad blockers, webcam protection, keylogger protection, parental controls and credit card safeguards. There might also be additional protection against web-specific types of malware such as spyware and adware.
However running so many different types of program might mean that Internet Security suites use more of your system resources than conventional AV.

Can I create my own free Internet Security suite?
There are many advantages to purchasing a premium Internet Security suite from a trusted vendor, but it is perfectly possible to create your own modular suite by picking the most suitable free products.
While this might mean you save money, it does mean you have to do much of the work yourself. You will have to identify the best components, whether its virus protection, firewall or backup software, and fix any problems yourself.
The more components you introduce will increase complexity and system resource use. You will also suffer from the pitfalls of using free services such as frequent adverts urging you to upgrade.
Using a premium Internet Security suite means the vendor integrates several services into a single package that can be managed from a single interface. What's more, they might cover several different types of device and offer different tiers of protection.

What should I look for in an Internet Security suite?
All of the products on this list offer effective capabilities, so the difference is in additional capabilities. If there is a particular type of threat that concerns you, such as ransomware or phishing, check to see if there are specific protections included.
Banking safeguards, firewalls and parental controls are also areas you should consider – especially if there are multiple users on your computer. And of course, you should consider whether you need protection across multiple devices, such as smartphones.
The number of additional features and devices may impact cost though.
Finally, think about usability and the impact on system performance. Do you want a high level of customization or do you want an easy-to-use interface and do you want a program that is capable of fast scans or one that requires minimal system resources?