The iPhone 9 may be set to beat the iPhone 12 to the title of the next handset you can buy from Apple. It may even be called the iPhone SE, and it looks set to launch in the near future finally bringing a new cheap iPhone to those that have been waiting for one since the iPhone SE was unveiled back in 2016.
However, where the previous budget model from Apple was designed for those that love a smaller phone, the new iPhone 9 (or maybe iPhone SE 2020) looks set to be larger, aping the design first used on the iPhone 6. There may even be an iPhone 9 Plus or iPhone SE Plus.
While the cheaper iPhone 9 is likely to be popular in most countries, Apple will likely be bringing this out to also service more emerging markets, where cheaper phones sell well. These territories might have been able to buy the older iPhone 8, but offering a 'new' iPhone to them will have significant marketing power.
The new, lower-cost handset from Apple was originally expected to launch in late March (alongside the iPad Pro 2020 or New MacBook Air) but it didn't happen.
We're still waiting on more information regarding the iPhone 9, but we've heard rumors start to appear with greater frequency, so it looks pretty likely we'll see the cheap iPhone launch in the next month or two (as long as Apple can actually make the phones).
Latest story: The latest leak suggests that the iPhone 9 will quite possibly be announced on April 15 (tomorrow at the time of writing).
Cut to the chase
What is it? A new, cheaper iPhone model
When is it out? Possibly being announced on April 15
What will it cost? Perhaps around $399 / £379 / AU$679.
iPhone 9 release date
Right, straight away we're into one of the more problematic elements of the iPhone 9 launch - when it will actually be. The most current rumor suggests the release date will be April 22, preceded by a launch event on April 15.
The main source of that claim has doubled down on it, though added that there's an outside chance that it will instead be announced on April 14 (today at the time of writing) to throw off OnePlus (which is announcing the OnePlus 8).
Another analyst meanwhile has said to expect the phone in the middle of April, so on or around April 15 is our best guess for now.
That said, a source has told 9To5Mac that the iPhone SE (not the iPhone 9) will be launching as early as April 3. The source didn't confirm the date (and April 3 has now come and gone) but it said pre-orders would be available from Apple very soon.
With the recent outbreak of the coronavirus, smartphone production has slowed worldwide and the factories in China usually used to create the iPhone have been partly shuttered. This threw the iPhone 9 release date up in the air.
Tim Cook recently said that the factories had begun to return to full production, to offset investor worry that the new phone wouldn't be launched as quickly as first thought.
It's also been reported that the iPhone 9 has entered its "final stage of engineering validation", which further suggests it's almost here, as does a more recent claim that the iPhone 9 has now entered mass production.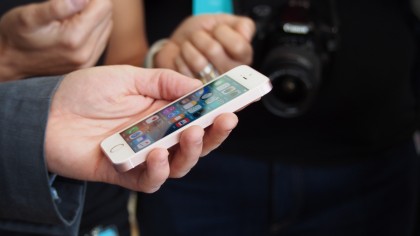 But all that hasn't stopped Apple from needing to put out a press release confirming that revenue wouldn't be as high as previously thought, thanks to the outbreak, stating: "worldwide iPhone supply will be temporarily constrained".
Another recent launch news takes the form of cases for the phone apparently being sent to major retailers, with instructions not to merchandise them until April 5. Another date that has now been and gone with no sign of the phone.
Reports also suggest Apple's workers are adapting to working from home and the company is still planning a full suite of product launches this year, so that bodes well.
iPhone 9 price
The iPhone SE price began at $399 / £379 / AU$679, and we'd expect a similar amount for the iPhone 9.
According to noted Apple analyst Ming-Chi Kuo (get ready for hearing a lot of that name, as a lot of the current rumors are based on the researcher's notes - but they're usually rather accurate) the iPhone 9 price will be the same.
That means starting at $399 (probably £399, AU$600 given Apple pricing conventions), according to the findings for TF Securities - and reiterated again by Kuo later.
However, in 2016 the cost of high-end phones was about half as much as it is today - the Samsung Galaxy S20 Ultra launched for a maximum of $1400, so to see a smartphone being unveiled for just under $400 seems rather novel.
Whether that is the price remains to be seen - the design and spec list (which we'll dig into a little later) are a little better than the iPhone 8 - and that still retails for $449.
iPhone 9... or the iPhone SE?
There's a lot of confusion currently about the name of Apple's forthcoming budget phone, but it's now looking likely it'll be called the iPhone SE.
Spotted by The Verge, the Apple website listed a case for an phone called the iPhone SE. The device is set to have a 4.7-inch screen, which is what we've expected the iPhone 9 to sport.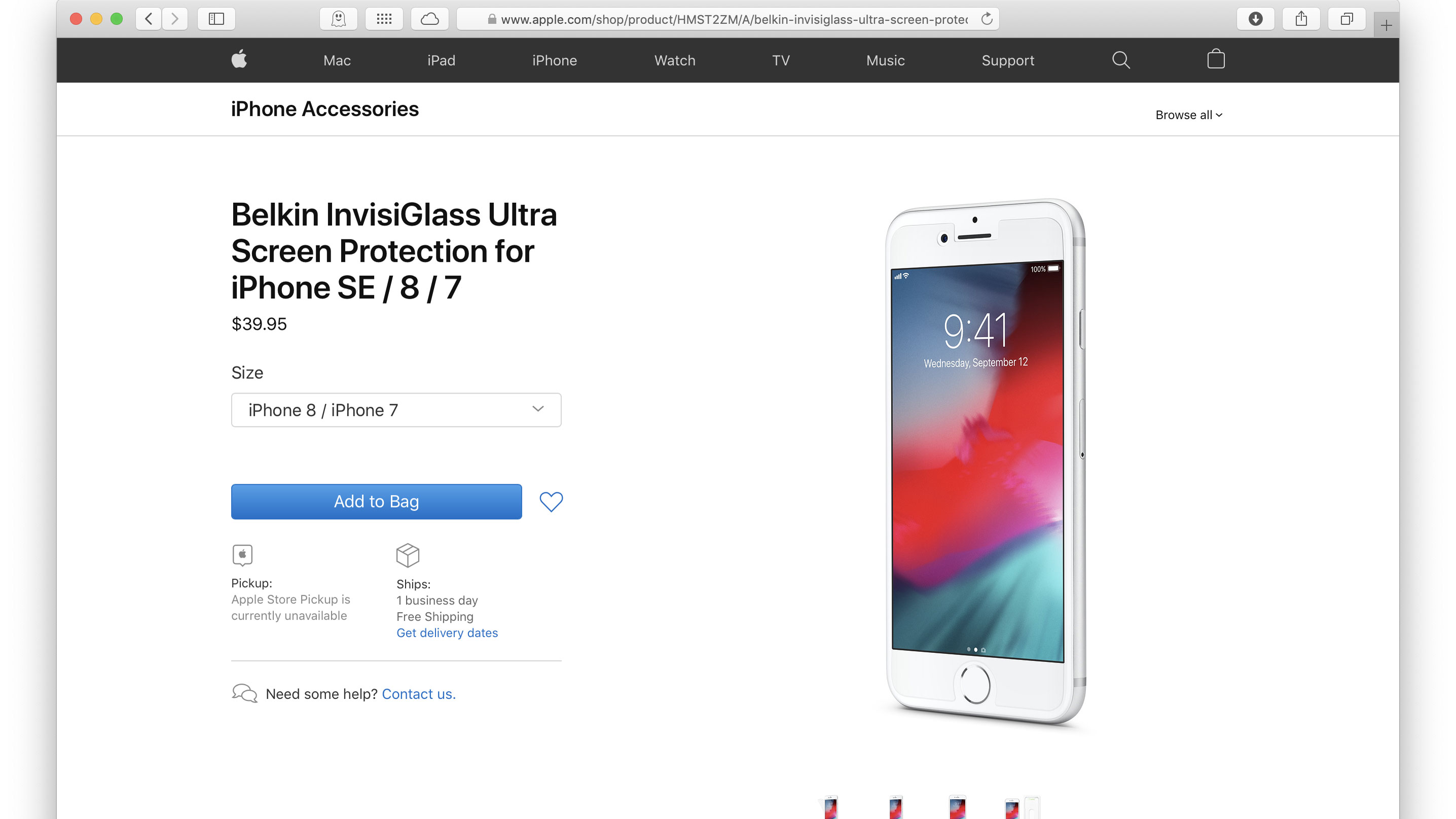 Some other case-makers went early and tried to predict that it'll be called the iPhone SE 2 - and usually, they're pretty on the money too. That's the best evidence yet that we've had of the phone being called the iPhone SE.
On top of that, the 9To5Mac leak we've mentioned in the release date section also claims the phone will be called the iPhone SE. We think you'll find a lot of places calling it the iPhone SE 2020 to avoid confusion with the original device from 2016.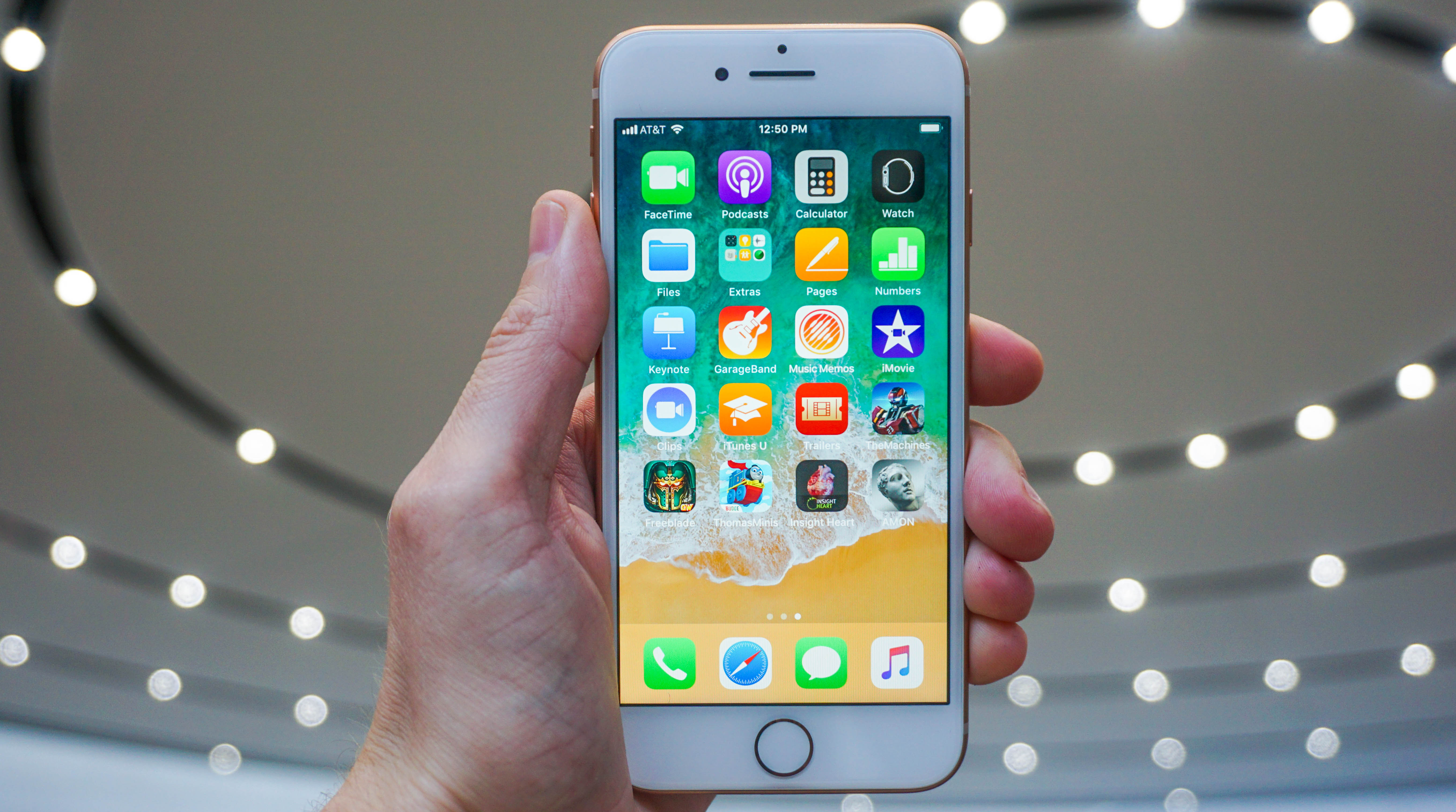 While the iPhone SE name isn't yet certain, it does seem more likely than iPhone 9 now. The iPhone 9 sounds like a real downwards step from the iPhone 11, currently one of the world's best-selling phones.
While it's understandable - the iPhone 9 will be much cheaper - subconsciously it sends out a message that this phone is 'lesser', which is why Apple has usually come up with something more random (such as SE, 5C or XR) to help disguise the fact.
iPhone 9 design and display
As alluded to previously, the design of the iPhone 9 looks set to be almost identical to that of the iPhone 8, the iPhone 7, the iPhone 6S and the iPhone 6. Why change a winning formula, hey?
Well, actually, Apple did precisely that when it moved to the 'all-screen' phones of the iPhone X and later - but it hasn't stopped manufacturing the iPhone 8.
Some detail comes from Kuo once more, and has since been seen in renders from note leaker @Onleaks, as you can see below.
In its guise as the iPhone SE 2, the new budget iPhone has been 'seen' in a number of forms over the last two years, from a hybrid of the original SE (with angular metal sides) and the iPhone 6-8 range (with a more rounded glass front).
Those at 9To5Mac have seen mentions of devices believed to be the iPhone 9 and iPhone 9 Plus in iOS 14's code that give a few hints at the design to expect. It's expected the smaller phone will feature a 4.7-inch display along with a Touch ID button.
That probably means you won't be able to use Face ID on this phone. At least that means no notch, right? It's expected the iPhone 9 Plus will be a similar, but slightly larger design than this phone but we don't currently know how big it'll be (if it even happens).
iPhone 9 specs
A variety of sources, including Ming-Chi Kuo - and also reported elsewhere - have suggested the specs list will look something like the below:
3GB RAM
A13 chipset (the same as used in the current iPhone 11)
4.7-inch LCD screen
Touch ID button
Single camera (MP still unknown)
32-64GB storage starting option
No headphone jack
Let's break down those specs a little and see if we can't find out where the costs savings might be coming.
The first is the RAM, which is 25% lower than the iPhone 11 - and that's low in modern times, which means some apps might not run as smoothly.
If there was only 32GB of onboard storage, that would suggest that the iPhone 9 was true budget phone, and would only interest those not particularly bothered about having a high-power phone... the amount of apps and media you could save on there would be pretty stingy.
However, most rumors put the iPhone 9 as having 64GB of onboard storage, which would be more than enough for most, but doesn't explain where the cost savings are coming from.
The 4.7-inch LCD screen isn't going to be high-res, with the same 750x1334 resolution as seen on the iPhone 8 - which will be a cheaper component. It'll be more than decent, but won't have the sharpness as the iPhone 11 nor the color-dripping beauty of the iPhone 11 Pro's OLED screen.
There have been plenty of rumors tipping the iPhone 9 to have Face ID facial recognition on board, or a fingerprint sensor baked into the power button - but more rumors (and our educated guess) would say that the home button / fingerprint sensor combo will remain.
And, sadly, there's almost certainly no headphone jack on board the iPhone 9 - simply because Apple's too far down the road of saying it's not needed on a smartphone to go back now.
So let's say goodbye to that port if you're an iPhone fan, and get saving for some cheaper AirPods Pro Lite.
iPhone 9: what we want to see
We've come up with a wish list, filled with features that we want to see in the new iPhone 9 or iPhone SE 2.
Some of them are pleas to Apple to not remove key specs, while others dare the company to try something new.
A headphone jack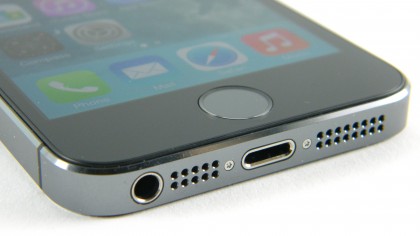 First things first: the iPhone SE has a headphone jack and we'd very much like it if Apple kept things in place for the iPhone SE 2.
If Apple doesn't mess with the design of the next iteration, there's little reason to see it removed. However, rumors point to a new look, so fingers are crossed that the 3.5mm headphone jack doesn't get left on the cutting room floor.
A better battery
From a value perspective, the iPhone SE is high on the charts if you're looking for a phone that will last you through the day. As we discovered in our in-depth battery test, the SE swept the floor of the other popular iPhone models of the time, like the iPhone 7 and iPhone 6.
Its prowess at saving power makes sense. The screen is smaller and its boxy design doesn't force Apple to slim down on the battery in the way that it might for a slimmer, sleeker chassis used with its core iPhone products.
While we're short on complaints about the SE's battery performance, it can only get better, right? We'd like to see Apple pushing some boundaries with its next phone with numbers that take it even higher.
Improved performance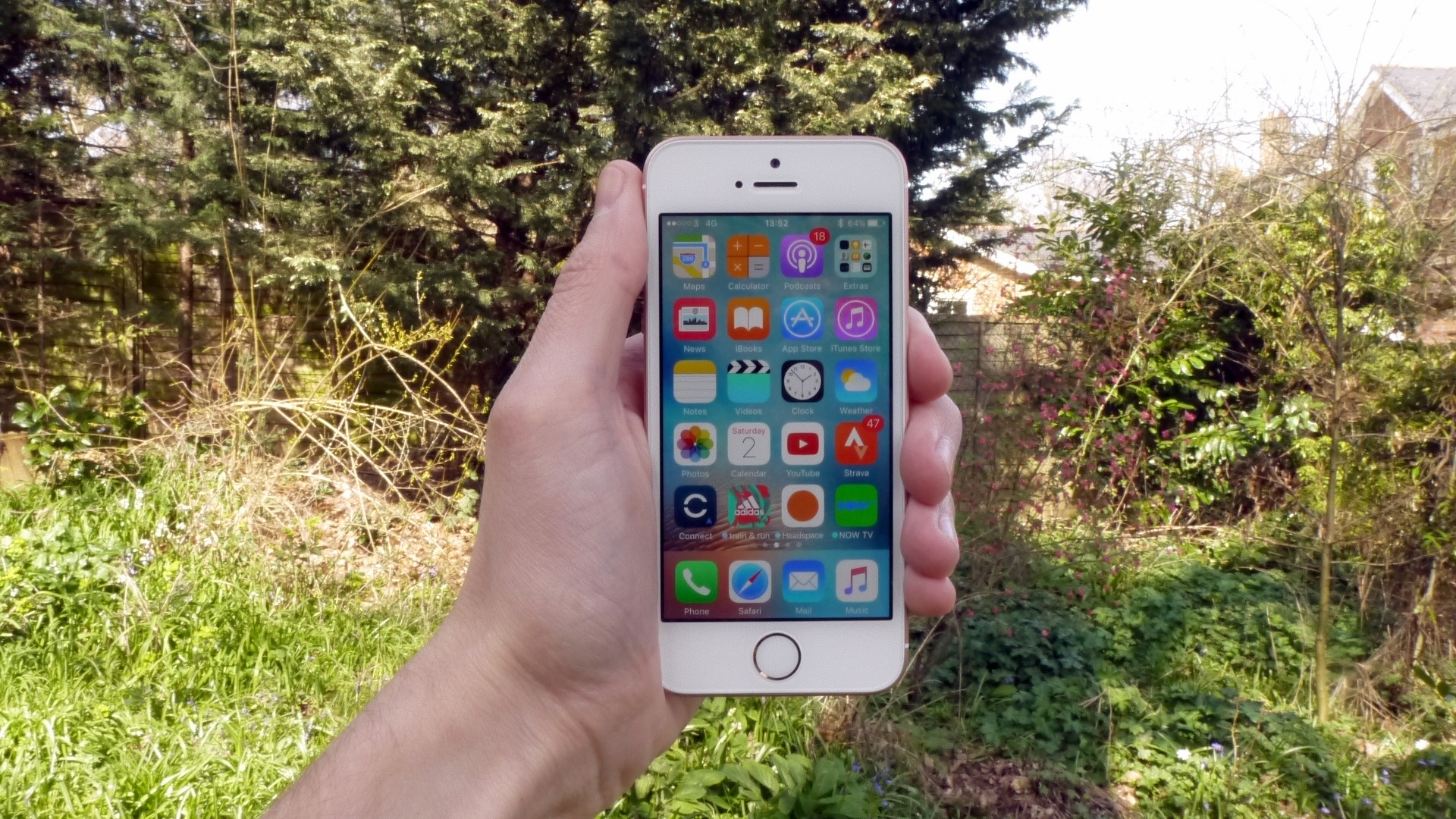 One of the more impressive things about the SE is that it fits in a similar set of specs found in the iPhone 6S. A punchy palm-sized smartphone that could handle everything that its fancier iPhone brethren could for a more digestible price.
That's 2016 power though, and in 2020 we're hoping Apple gives the iPhone SE 2 the latest chipset and a bump in RAM.
A refreshed design
There's no arguing that reviving the iPhone 5 design for use with the iPhone SE was a good idea. After all, it's a winning design, first debuted on the iPhone 4, that set Apple far ahead of its competition in terms of build quality.
However, there comes a time when even the best design ideas need to be left to the side. And when looking toward the release of the iPhone SE 2, that time is now.
We'd love to see something drastically different, all while sticking to the ergonomic four-inch size that SE fans are accustomed to.
Of course, if the design changes at all it will probably now take the form of a shrunk-down iPhone XR, but that's not necessarily a bad thing.
A chance
That's right, we want Apple to give the iPhone SE 2 a chance. There's still a market out there for people who want an iPhone that sits comfortably in the palm, can be used one-handed without inducing a drop risk, and doesn't take up every square inch of a pocket.
The iPhone SE form factor is loved by its fans, and while the iPhone SE 2 won't be a best-seller for Apple it will show that the Cupertino firm is listening to some of its most loyal fans.