The OnePlus 8 is about to land along with the OnePlus 8 Pro – and possibly also a OnePlus 8 Lite. April 14 is the big day, which is either tomorrow or today depending on when you're reading this.
2019 was an interesting year for OnePlus, which split its lineup between the flagship specs at a mid-range price in the OnePlus 7 and the more polished (and pricey) true budget flagship OnePlus 7 Pro.
Those were refined with additional features in the 7T versions later in the year, as follows the phone maker's traditional tick-tock schedule.
As such, we're expecting the new phones to make a similar tech leap. And who knows, OnePlus might follow other phone-makers and release a Lite version of the handset as an even more streamlined and affordable version. But what will the OnePlus 8 series include?
Most details have either been rumored or confirmed at this point, with key features including a top-end Snapdragon 865 chipset, 5G, a 120Hz refresh rate, and more.
You'll find full details of all that and everything else we've heard or suspect below.
Latest leak: The OnePlus 8 range is launching on April 14 (tomorrow at the time of writing), but ahead of that OnePlus has teased design details and the OnePlus 8 Pro has been extensively leaked. Want to tune in? Here's how to watch the OnePlus 8 live stream.
Cut to the chase
What is it? The next OnePlus smartphone line
When is it out? April 14
What will it cost? Likely more than $599 / £549 / AU$874 for the OnePlus 8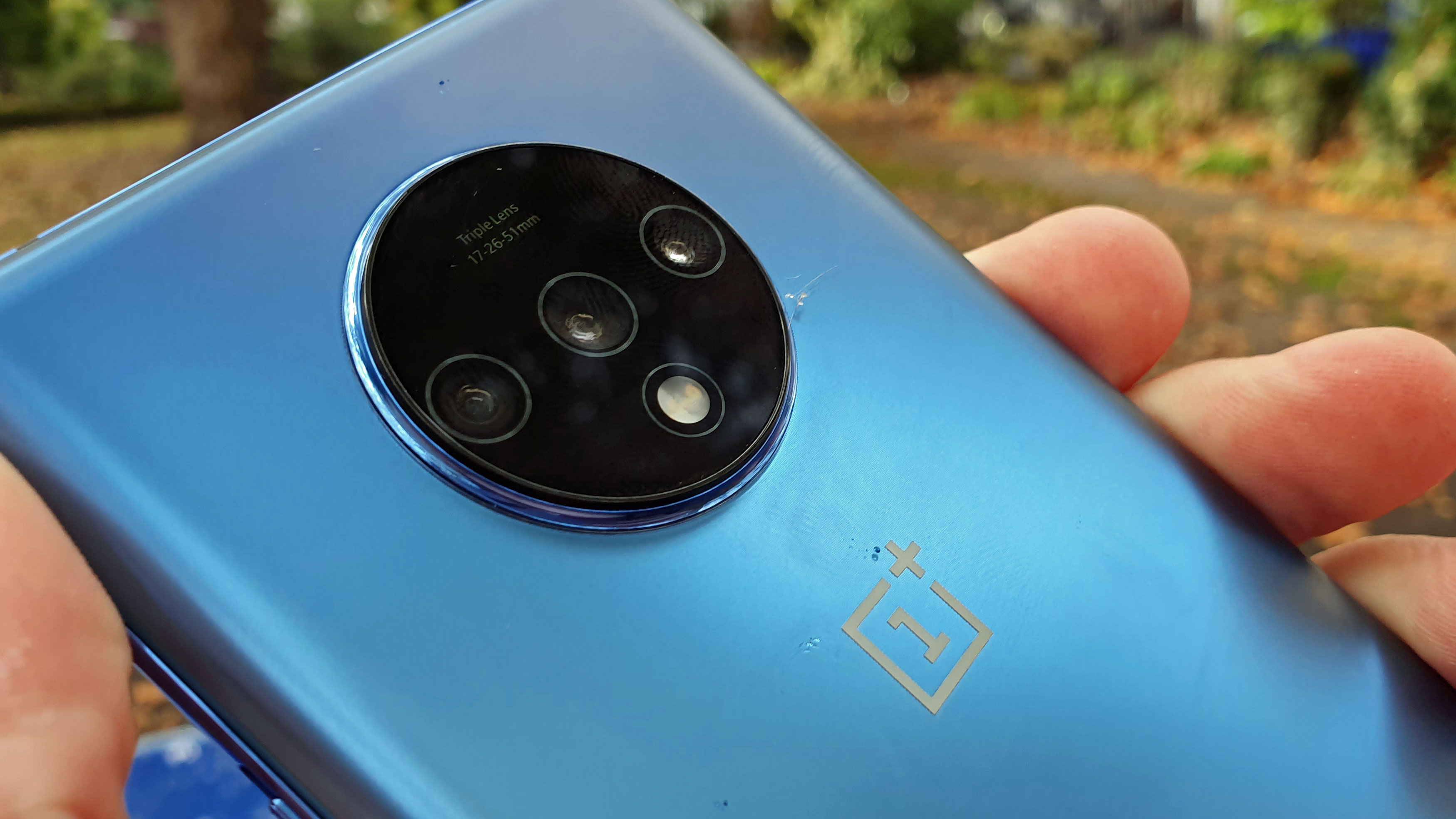 OnePlus 8 and 8 Pro release date and price
OnePlus has confirmed that its OnePlus 8 range will be announced on April 14, which is tomorrow at the time of writing and tallies with what we'd previously heard from a source.
If you want to watch the announcement live, you can - here's how to watch the OnePlus 8 launch live stream.
We're expecting at least two phones, but possibly three, and given the prices for its predecessors, we don't expect the standard OnePlus 8 to cost less than $599 / £549 / AED 1,949 (around AU$868).
Likewise, we don't anticipate the OnePlus 8 Pro to cost less than $699 / £699 / AED 2,699 (around AU$1,010). However, there's now talk of a OnePlus 8 Lite, which could prove a cheaper option, though it's anyone's guess how much it would be.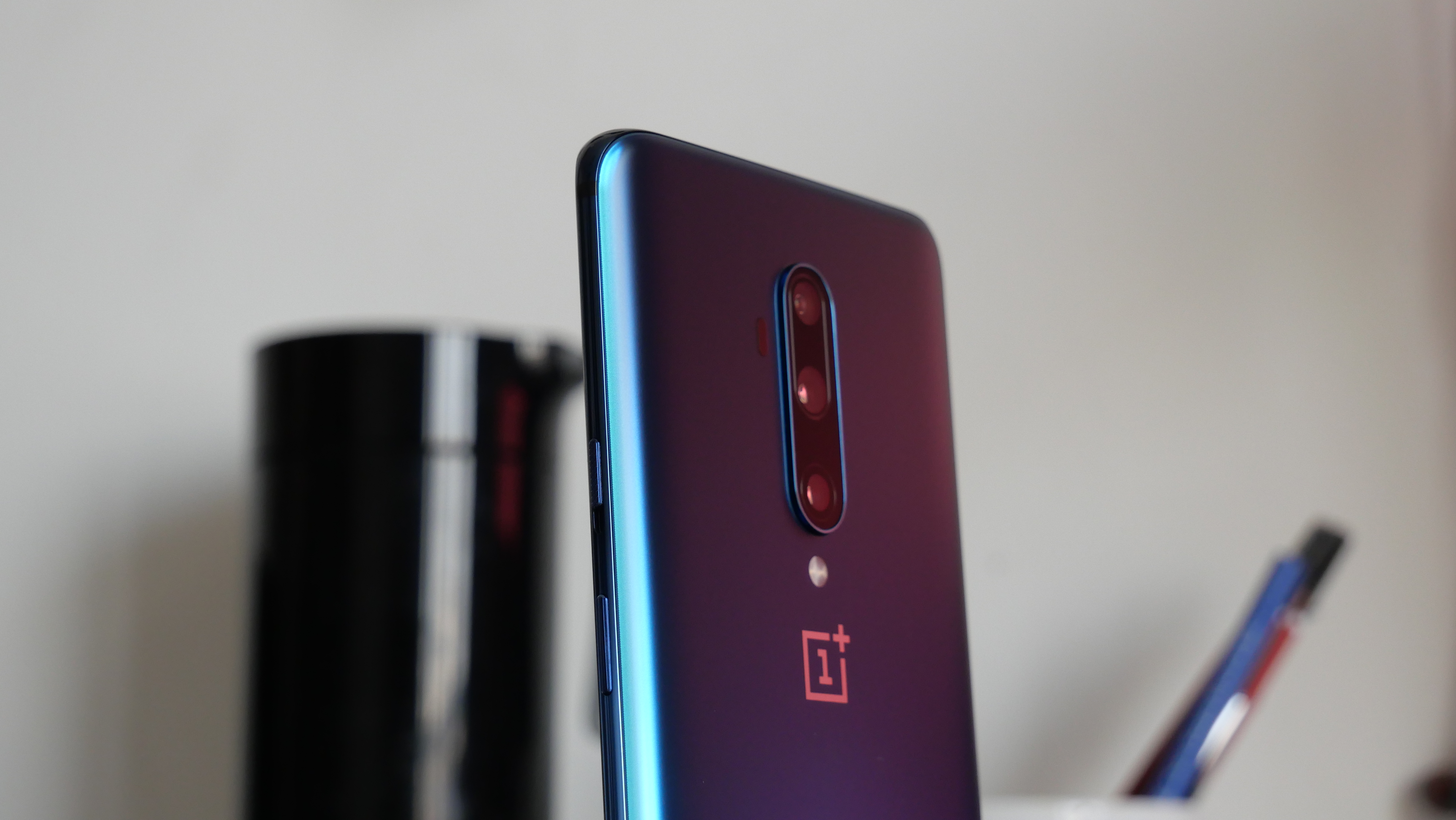 Leaked Euro prices make the device seem pricier than we'd expect though, putting the OnePlus 8 at €729 (about £640, $800, AU$1,250) and OnePlus 8 Pro at €929 euros (about £800, $1,000, AU$1,600), far higher than we've seen from OnePlus before.
OnePlus 8 and 8 Pro rumors and leaks
Here, we've compiled a list of all of what we've heard on the OnePlus 8, 8 Pro and 8 Lite. We've organised it by feature, so you can easily find what you want to know.
OnePlus 8 design and display
We know for sure that at least some of the OnePlus 8 models will have a 120Hz display, as the company has now confirmed as much. It has also said that it's working on an always-on screen, which might well be available on the OnePlus 8 from launch.
Plus, DisplayMate has already assessed the screen, giving it the highest possible rating (A+) and suggesting that it rivals the display on the Samsung Galaxy S20 Ultra.
We also know some details about the design, with OnePlus having confirmed that the OnePlus 8 range will have a 'Fifth-Generation Matte-Frosted Glass' back, similar to the OnePlus 7 Pro, but that it will be thinner, lighter, more comfortable to hold, and have an improved haze effect.
Additionally, OnePlus has shown some sketches revealing aspects of the phone, which you can see in the video below.
Beyond that we're in leak territory, and the biggest design leak takes the form of leaked renders, one of which can be seen below, showing the standard OnePlus 8. You can see three cameras on the back, a single-lens punch-hole camera on the front, and a curved screen. The source added that there's a 6.55-inch screen with a 90Hz refresh rate.
We've also seen matching leaked renders from other sources, showing off multiple colors, including green and a new 'Glow' shade, which has a purple-to-orange gradient.
Leaks of the OnePlus 8 Pro have also emerged, including the render below, which shows a design similar to the standard OnePlus 8, but with extra camera hardware. The source claims that the Pro has a 6.78-inch 120Hz display.
In a separate leak the same source said that it's a QHD+ Super AMOLED display and that the OnePlus 8 Pro also has an IP68 rating (for water resistance) and comes in blue, black and green shades.
He added that the standard OnePlus 8 has a 6.55-inch FHD+ Super AMOLED screen with a 90Hz refresh rate, comes in glow, black, and green shades, and doesn't have a water resistance rating.
An image even appears to have leaked showing Robert Downey Jr holding the OnePlus 8 Pro, though - while it matches the design above - we're not totally convinced it's genuine.
Elsewhere we've seen leaked images of the OnePlus 8 Pro in Ultramarine Blue, Onyx Black and Glacial Green shades.
An actual photo showing the front of the OnePlus 8 Pro has also leaked (below), matching the above, but also showing off specs - including a 6.78-inch screen with a 120Hz refresh rate.
Older rumors paint a largely similar picture to the information above, with some differences. For example, an early leak suggested the OnePlus 8 would go for a simple punch-hole in the top-left corner for the front-facing camera.
That leak also suggested the Pro would shrink from 6.67 inches down to 6.5 inches, or possibly even 6.44, and other older rumors also suggest it will be smaller than its predecessor - though notably the newer rumors above disagree on that front.
We've previously seen how the front camera might look in the leaked sketches below, which show both single-lens and dual-lens punch holes, with the dual-lens one likely being the OnePlus 8 Pro. That said, newer leaks only show a single-lens for both models.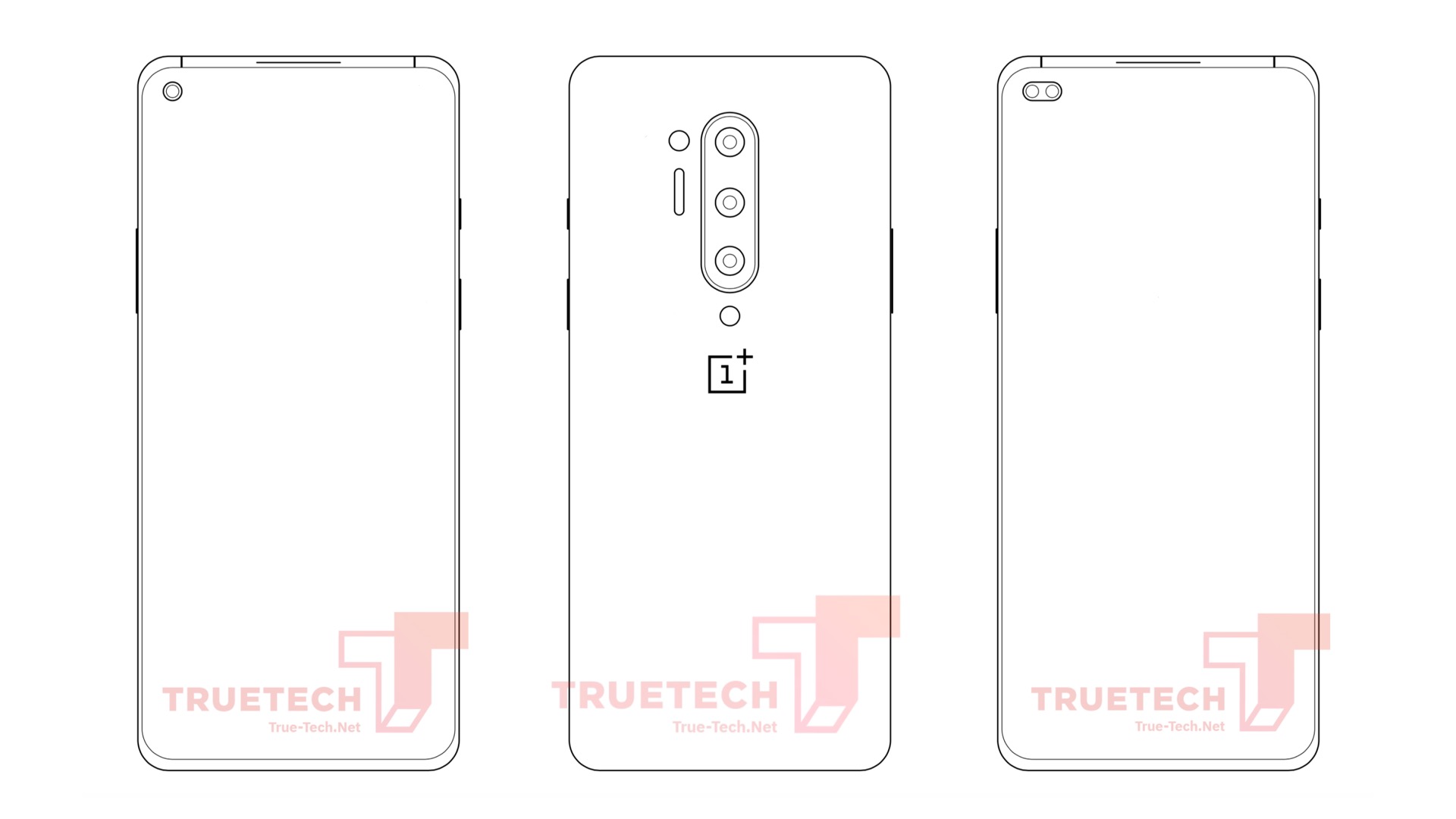 We'd also previously heard that one or more OnePlus 8 models might have an IP rating, according to a tease from a reliable source.
As well as the OnePlus 8 and OnePlus 8 Pro (or whatever they launch as) we might also get a OnePlus 8 Lite, as just such a phone has also now leaked.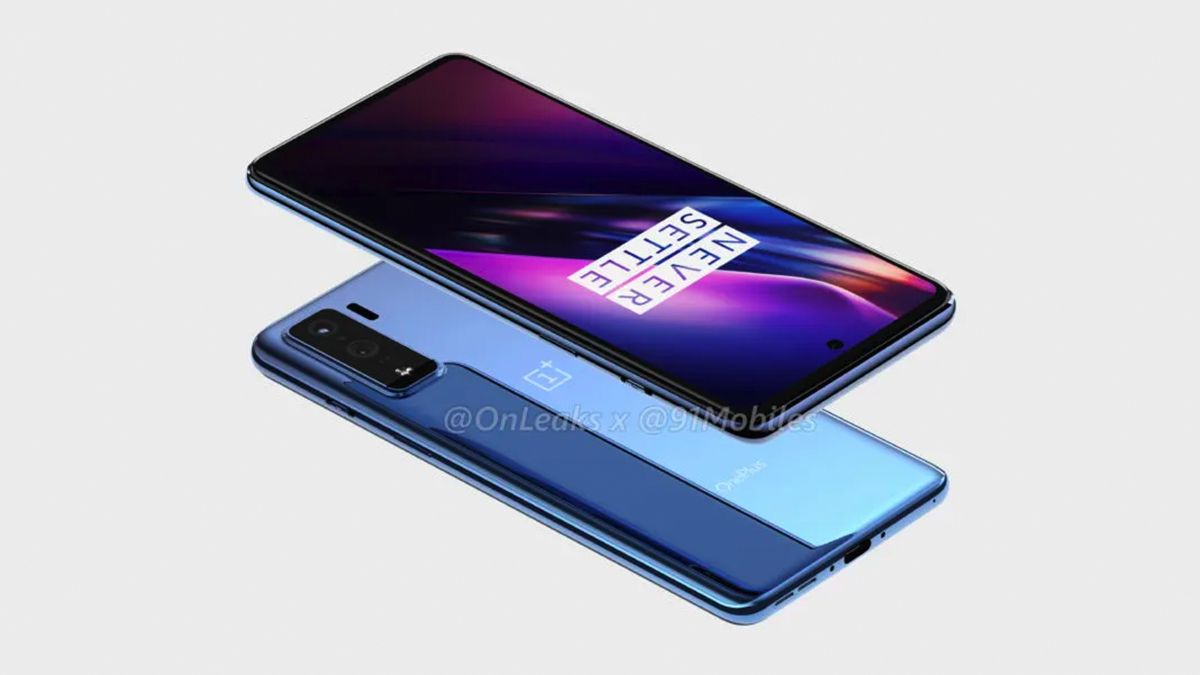 The render above shows how it might look, with the source (@OnLeaks - a reliable leaker) saying it's likely to have a 6.4 or 6.5-inch screen.
That would make it smaller than the OnePlus 7T range, but not necessarily smaller than the rest of the OnePlus 8 range if other leaks are accurate.
It's also apparently 8.6mm thick, putting it between the OnePlus 7T and OnePlus 7T Pro on that front, and it's shown as having two rear cameras and a punch-hole camera on the front. It's unknown what all the specs are, but this could be the cheapest OnePlus phone in a while.
Meanwhile, one huge early leak suggests the OnePlus 8 Pro will have a 6.7-inch screen with a 120Hz refresh rate, and the OnePlus 8 and 8 Lite will each have a 6.44-inch screen with 90Hz refresh rate. Each of them is set to have a Super AMOLED display.
This 120Hz refresh rate could be slightly better than the one on the Samsung Galaxy S20, as another leak suggests it will work whatever resolution you're viewing the screen in.
Another source has also leaked full specs for the range, and they don't quite line up with the big leak above. This source claims the OnePlus 8 will have a 6.55-inch FHD+ screen, the OnePlus 8 Pro will have a 6.5-inch FHD+ one, and the OnePlus 8 Lite will have a 6.4-inch one (with no resolution listed).
They're all said to be AMOLED and all but the Pro apparently have 90Hz refresh rates, with the OnePlus 8 Pro having a 120Hz one, as previously rumored. We'd take this leak with a pinch of salt though, as it's unlikely the OnePlus 8 Pro would have just a FHD+ screen.
OnePlus 8 camera
The biggest OnePlus 8 leak yet suggests that the standard model will have 48MP, 16MP and 2MP sensors on the back, while the OnePlus 8 Pro will have two 48MP ones, an 8MP one, and a 5MP one (a claim we've heard again since), and both phones will have a 16MP one on the front - that last claim is something we've now heard multiple times.
The camera specs for the standard OnePlus 8 have been echoed in another recent leak which added more detail, saying to expect a 48MP f/1.8 main camera, a 16MP ultra-wide one, and a 2MP macro one.
An earlier leak meanwhile suggested the OnePlus 8 Pro will include a fourth rear camera, introducing a Time of Flight depth sensor to the trio of main, ultra-wide and telephoto lenses, which are still vertically aligned in the center.
We've also previously heard that the OnePlus 8 and 8 Pro will come with 60MP cameras, joined by a 16MP on each, then a 13MP on the Pro and 12MP on the base device. That leak didn't mention what lenses they have, though.
We've also heard that the OnePlus 8 Lite could have 48MP, 16MP and 12MP rear lenses, and that the front-facing cameras could be 32MP on the OnePlus 8 and Pro, but 16MP on the Lite.
So there's some disagreement on camera specs. Whatever lenses it has though, the OnePlus 8 Pro looks set to have four of them based on images, including the leak of an alleged case which you can see below.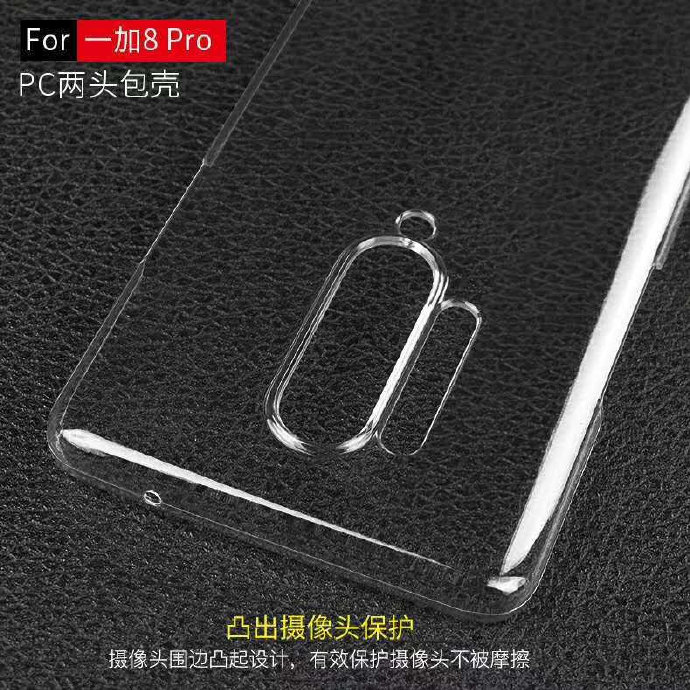 The fact that the OnePlus 8 Lite could have three rear cameras may seem surprising since it's the budget version of the devices, but the device was actually spotted in the wild with three cameras on the back. Therefore, the OnePlus 8 Lite could end up being a lot less 'Lite' than we expected, with camera specs to rival loads of other mid-range devices.
OnePlus 8 battery life
The biggest OnePlus 8 leak suggests that the OnePlus 8 Pro will have a 4,510mAh battery with 30W wired and wireless charging and 3W reverse wireless charging, and the standard model will have a 4,300mAh battery with 30W charging but no wireless charging.
We know for a fact the OnePlus 8 will have wireless charging, because the company itself confirmed as much. It's 30W powering, as fast as the OnePlus 7T Pro charged with a cable, so it's bound to be a pretty useful feature.
The battery specs for the standard OnePlus 8 have also been echoed in another leak.
However, previous leaks suggest the OnePlus 8 Pro will have a 4,500mAh battery, and the others will have 4,000mAh power packs. Those are all decent sizes for smartphones, and will likely see you through a day of use.
One of the leaks adds that the Pro model will have 50W charging, while the others have 30W.
OnePlus 8 specs and features
First up, we know that these will be 5G phones, as OnePlus has confirmed as much, saying that it will be launching a "full series of 5G devices". That follows a previous claim from the company that it was going "all in on 5G."
We've also heard many times that the OnePlus 8 and 8 Pro will use the top-end Snapdragon 865 chipset.
Then, it looks like the OnePlus 8 Lite will have a MediaTek Dimensity 1000 processor, a chipset that won't have the same speeds as the Snapdragon. It will hopefully be good enough for everyday use, but if snappy speeds are important for you, then maybe the Lite isn't right.
We've also now seen benchmarks backing up the possibility of a Snapdragon 865 chipset. However, the benchmarks also list just 8GB of RAM for one of the models - though we're not clear whether this is the OnePlus 8 or OnePlus 8 Pro, and it's possible there will be multiple configurations, especially as another benchmark lists 12GB for one of the phones.
Clearing things up slightly is one of the specs leaks, which points to 8GB or 12GB in the OnePlus 8 Pro, 6GB, 8GB or 12GB in the OnePlus 8, and 8GB in the OnePlus 8 Lite. The leak adds that there's apparently a choice of 128GB or 256GB of storage in all three models.
Elsewhere we've heard similar, with a source pointing to 8GB or 12GB of RAM in both the OnePlus 8 and OnePlus 8 Pro, coupled with 128GB or 256GB of storage.
OnePlus 8 / 8 Pro: What we want to see
1. Improved cameras
The OnePlus 7 Pro introduced a third ultrawide lens, like many other smartphones released in 2019, and it was good: the extra range makes the phone's photo suite more versatile. But it can be better.
Specifically, we'd love an improved Nightscape, the company's night mode - and yes, it's wholly because the iPhone 11 and Google Pixel 4 raised the bar again this year. Clarity, color vibrancy, and general brightness are being achieved to astonishing degrees, and we'd love to see Nightscape catch up.
So long as we're asking, we'd also like a few of the modes that come standard in other phones. The new Macro Mode introduced in the OnePlus 7T is neat, but we'd also like standbys such as panorama and slo-mo. Heck, we'd even love slofies.
2. Wireless charging
True, wireless charging still isn't speedy, but it remains a convenient addition to any phone. Slapping your phone down on one of the best wireless chargers is more convenient than having to plug it in and yank it out every time you need to check something.
And while it's not exactly a killer feature, the "reverse wireless charging" capability to lend some of your handset's capacity to another device is handy (in theory, anyway.)
3. Face unlock
While fingerprint sensing is important, it's nice not to have to perch your finger in a certain place every time you want to check something quickly on your phone. Given Android 10 enables Face Unlock, it would be great to have the feature in addition to (and not in replacement of, like in the Pixel 4) the fingerprint scanner.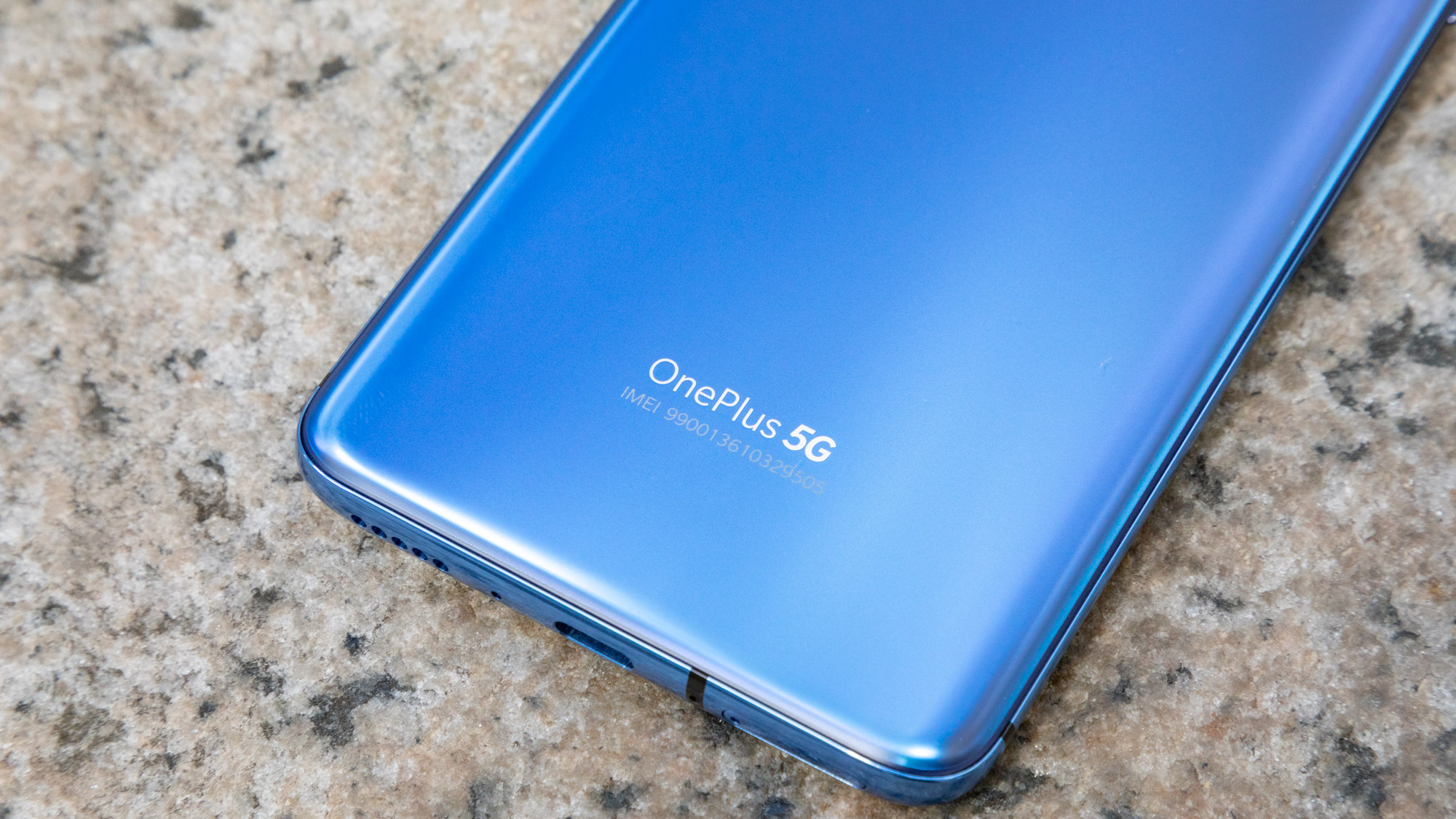 4. 5G in the base OnePlus 8 model
While both generations of OnePlus phones in 2019 had a 5G version - the OnePlus 7 Pro 5G and the rarer OnePlus 7T Pro 5G McLaren Edition - they were both the highest-specced Pro models of the phones. While certainly more affordable than other 5G phones like the Samsung Galaxy S10 5G, they were notably pricier compared to the base OnePlus models.
We'd love to see the 5G revolution come to the masses in what will assuredly be a lower-cost yet high-specced setup that OnePlus is known for. While most 5G phones have been marketed as premium devices, the Moto Z3 and Moto Z4 have still delivered respectable (though not record-breaking) speeds with the 5G Moto Mod; if we could internalize that in the base OnePlus 8, it would go a long way toward bringing 5G to folks who don't want to spend top dollar.
5. A 3.5mm headphone jack
We might sound like a broken record here, but we love the 3.5mm jack in all phones and were sad to see it go with the OnePlus 6T. While most of the industry has done away with it, we still yearn for the day when we can plug our nice headphones into our phones.