This is the iPhone XS – pronounced '10-S', not 'excess' as you might think. It looks identical to 2017's iPhone X, and you might think that not a lot has changed – but it's inside where the differences lie.
This is a weird situation for a review; usually, when looking at an 'S' variant of an iPhone we're asking the question of whether it's better than the now-cheaper model from the previous year.
In 2019, however, Apple made the choice to discontinue the iPhone XS to make way for the iPhone 11, iPhone 11 Pro (which is its direct successor) and iPhone 11 Pro Max. That was followed up in 2020 with the iPhone 12 models (of which there are four), with the iPhone 12 Pro the latest in the iPhone XS line – but Apple's 2018 flagship is still a powerful device you'll be able to buy from third-party retailers, even into 2021.
The devices change over time, too, thanks to software updates. The iPhone XS package is a lot more tempting now that iOS 14 is readily available, bringing many new features like widgets, Dark Mode, and a range of app speed increases, so you can make the most of your iPhone experience.
Each of the three has new and improved specs over the 2018 iPhones, but the latter two are also more expensive.
Alongside the iPhone 11 range announcement, Apple confirmed that it would no longer sell the iPhone XS – it's being dropped from the company's line, but that doesn't mean you can't buy it. Retailers and carriers will still stock it for a while to come, so if this review gets you excited to own it, that's still a possibility.
In 2018, the iPhone XS launched alongside the iPhone XR – it's a more affordable handset than the iPhone XS, but packs in many of the same features, making it in many ways more impressive. Plus, unlike the iPhone XS, it's still on sale.
iPhone XS price and release date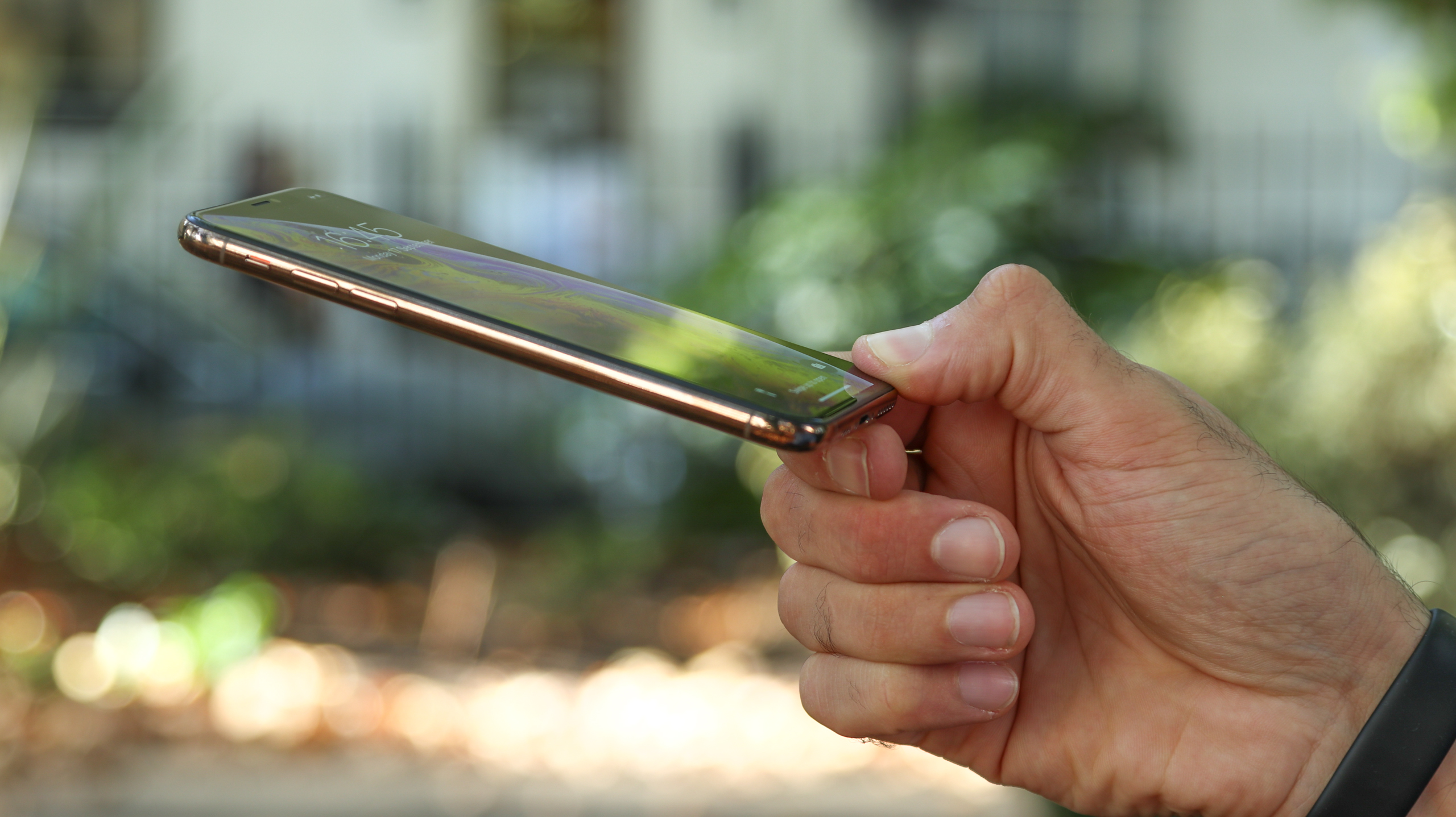 Started at $999 / £999 / AU$1,629
Now down to around £629 / $600 / AU$900
Top model started at $1,349 / £1,349 / AU$2,199
At launch, the iPhone XS price was high at $999 / £999 / AU$1,629. The 256GB iPhone XS price was $1,149 / £1,149 / AU$1,879, and the 512GB iPhone XS price was $1,349 / £1,349 / AU$2,199.
Now, we've got the iPhone 11 Pro and Apple no longer directly sells the iPhone XS. That doesn't mean you won't be able to buy it though as many third-party sellers still offer the device, and we've still got a vast array of iPhone XS deals you can find.
The good news is you may be able to find the phone a little cheaper from such stores though. The price now starts at around £629 / $600 / AU$900, plus you may be able to find even better deals if you're happy to go for a contract.
It's worth noting however that the newer iPhone 11 starts at just starts at $699 / £729 / AU$1,199. This however is more a successor to the iPhone XR than the iPhone XS, so isn't something you'd necessarily want to upgrade to. For a clear upgrade from the XS you're looking at the iPhone 11 Pro, which starts at $999 / £1,049 / AU$1,749.
Key features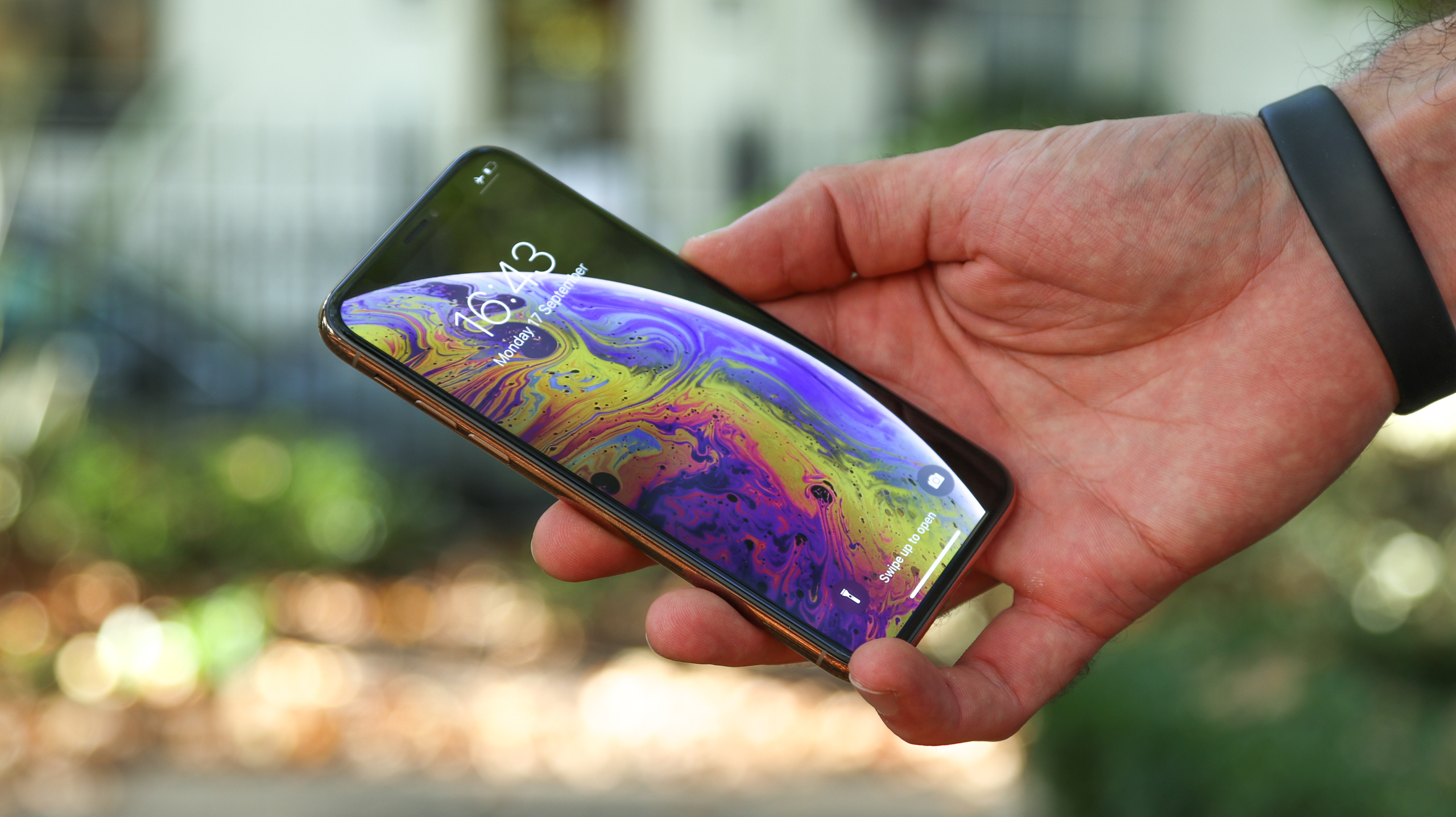 New gold color option
Same design and similar features as last gen
Usually in this section we'd talk about all the new features that the phone brings – but in this case there really aren't that many, with Apple resolutely sticking to the strategy of launching an 'S' phone with little changed other than speed improvements and a few other performance bumps.
That's not to say it isn't impressive, and useful, new hardware in the iPhone XS, but most of the benefits won't be instantly discernible to the average user.
One change that is easy to spot is the new color: the gold variant is more mocha than anything else, with a touch of copper in the shade, and brings another option in addition to the Space Gray and silver options.
We can only surmise that this was possible because the chassis of the iPhone XS is so similar to that of the iPhone X, so it wasn't expensive or time-consuming to alter the process to add in a new hue.
A12 Bionic chipset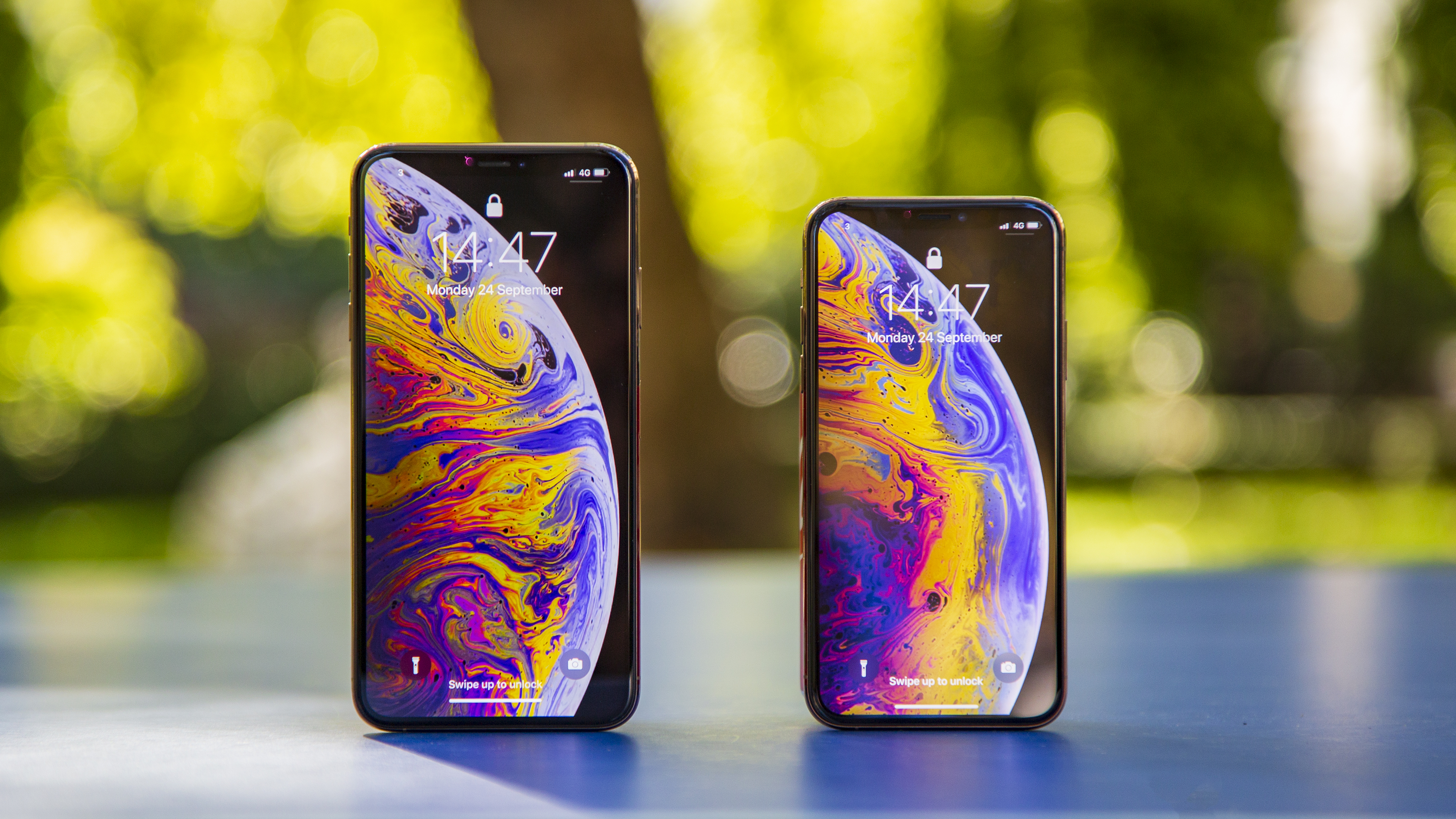 Loads of power
Neural Engine brings enhancements throughout
Notably more powerful AR capabilities
Apple is proudly talking up its new chipset, and with good reason: it's one of the most powerful on a smartphone, created as it was using a 7nm process.
That may not mean much to most people, but essentially it means that more transistors can be chucked onto this hexa-core CPU, which has two 'power' cores and four more that are optimized for efficiency.
However, even those slower cores are still more powerful than any of those found in the iPhone 6, a handset that's only four years old, showing just how rapidly smartphone technology is progressing in terms of power and efficiency.
One might question whether this much power is really needed – and sure, if you're just browsing the web and sending messages it's utterly wasted.
However, if you want to explore the world of augmented reality, then these extra transistors are on hand to help out.
There's also a new 'Neural Engine' in the mix, enabling your phone to become more intelligent, learning as you use it.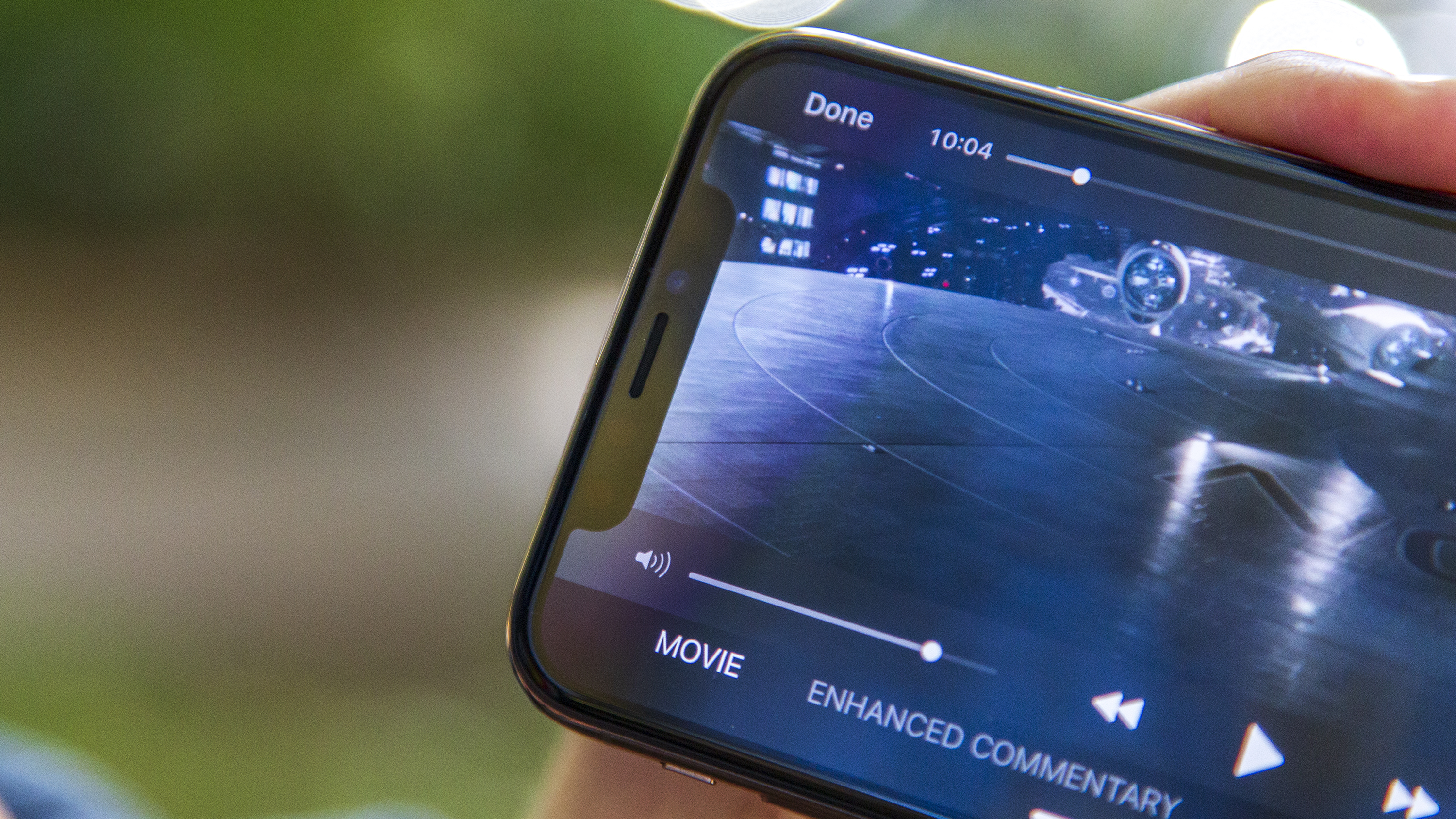 It adds a 'smart layer' to proceedings, allowing the handset to recognize things on the screen, whether that's appending an Animoji to your head in real time during a FaceTime call, or working out what's needed to improve the quality of a photo as you're taking it.
It's hard to really quantify the benefit of this improved chipset other than through numbers. Running the iPhone XS through the Geekbench CPU testing process showed that it's the most powerful phones we've ever used: a score of 11,481 is over 1,000 higher than the iPhone X from last year, and better than any phone we've tested.
That speed improvement is easy to feel within the phone, as the iPhone XS is one of the snappiest handsets we've ever tapped our way through.
It's tricky to say how much of this is down to the hardware and how much to the improved iOS 12 software – but either way, it's a really, really rapid experience.
The A12 chipset brings a step up in graphical performance too – gaming is getting ever closer to console-level graphics, and we had the chance to check out a few AR titles too.
That said, we're still not fully convinced about the benefits of AR gaming – it's mildly diverting for a while, but many titles still seem to lack the overall polish that more typical iPhone games bring, such as Elder Scrolls: Blades, where you've got incredible gaming prowess mixed with high-level effects within.
For instance, we played ElemenTao, and not only did it lack any kind of tutorial but it was a bit clunky when we tried to play it on a desk. That's not really the fault of the game, but rarely do we have a large table with nothing on it on which we can play solo titles, or with chums.
Yes, there will be moments when it's cool, but they'll be as rare as deciding to play board games of an evening – so it depends if that's what you're into.
It's worth noting that this is no longer Apple's newest mobile chipset, having been bettered by the A13 Bionic in the iPhone 11 range, but it still outmatches most rival ones.
Apple is touting the iPhone as the most secure phone for facial recognition, and that's a fully believable claim. As a brand, it goes to great lengths to stress the security it offers for your biometric data, meaning it should be almost impossible to hack said data.
For those who aren't aware, Face ID works by scattering your face with infrared dots to create a mathematical model of your visage. From that, you can unlock your phone with a single glance and pay for items too, for instance when using your bank card on Apple Pay.
Apple is claiming that this process is quicker than it was before, but we didn't notice a discernible speed improvement.
We did find that Face ID was more accurate for us than other people have stated, so perhaps we've just been lucky there (except perhaps a couple of times in direct sunlight) and those unsure about Face ID as a way to get into their phone will be satisfied with the slick unlocking method on the iPhone XS.
Face ID even works through many pairs of sunglasses, although get ready for that to be far more hit and miss, and for you to need to type in your passcode. Also, while Apple would claim they're less secure, we would say other phones with facial recognition unlock a touch faster.
If you want the best version of Face ID though you won't find it here, as Apple has further improved the tech for the iPhone 11 range.
iOS 12
Grouped notifications are handy
Speed improvements can be felt
Memoji is fun to play with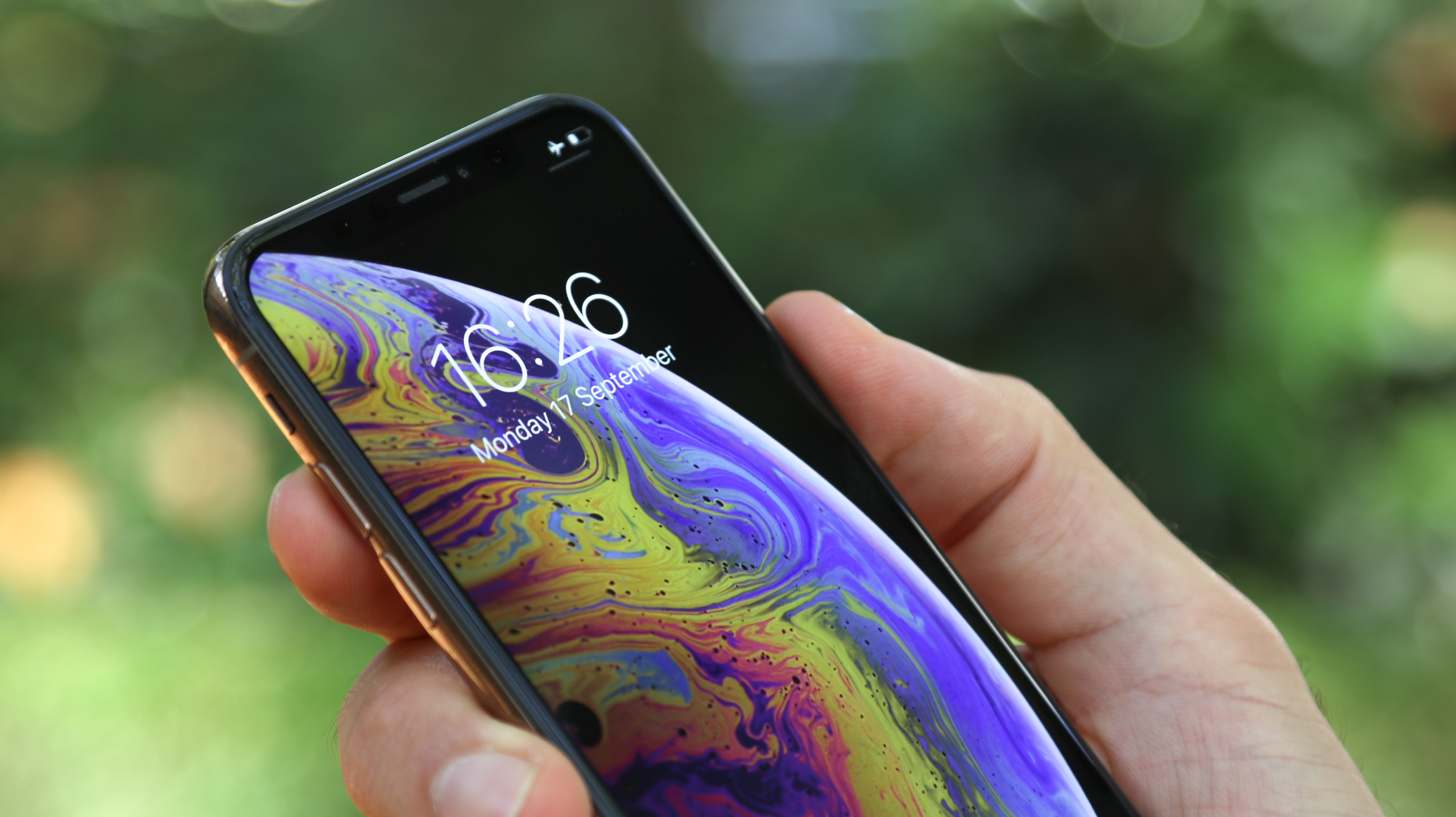 Editor's Note: the iPhone XS now runs iOS 13 software, but we've yet to update this review with our latest findings. Below is about the features that were to be found on the device at launch.
It's perhaps a little redundant to rate the iPhone XS on whether iOS 12 is any good, simply because it's now available on most Apple handsets – but the XS is the poster child for the platform, and it does pack some neat and useful tricks.
We've already covered the speed enhancements, which are largely down to the iPhone XS being at least 10% more powerful than previous models. However, the experience of zipping through the iOS 12 interface, which relies on the same gestures, taps and swipes as the iPhone X, with no hint of slowdown, is welcome.
For those coming from an iPhone with a physical button, it will take some time to get used to the new way of doing things on the iPhone XS. Swiping up from the bottom of the display is the new method of getting back to the home screen, but within minutes you'll start to understand that this is a very useful gesture.
Swiping your finger along the bottom of the screen will flip you back and forth through apps that you've recently used, which is much-needed given that the 'new' way of checking out your currently running apps is to 'half-swipe' up and wait until they all appear. It's a little tricky as a gesture.
There are three enhancements that we liked in iOS 12, and which we feel really bring something new to proceedings. The first of these is grouped notifications.
This doesn't sound like much, but when you're picking up your handset for the first time in an hour or two, you're not flooded with a huge, long list of notifications if you've been caught in an email chain or someone has liked a ton of your photos online*.
A simple tap opens them back up to scroll through, or a swipe will take you into the app itself so you can deal with the fallout there.
The second improved element is Screen Time, which allows you to monitor how much you're picking up your phone, and what's distracting you, and allows you to set usage limits on certain apps that you're using too much.
It's a nice idea, but requires a certain amount of willpower and desire from the user in the first place – when you're down and want to scroll through Instagram beyond your limits to take your mind off things, you're always going to be a bit kinder to yourself.
That said, just the act of highlighting when you're going too long can initiate change by making you notice the behavior, so this is a neat addition – plus it really allows you to shape how children are using iPhones and iPads online.
If you like iOS 12, you're bound to love iOS 13, which is going to bring loads of extras to your iPhone XS like Dark Mode and speed increases, when it hits devices starting on September 19 - which is tomorrow at the time of writing.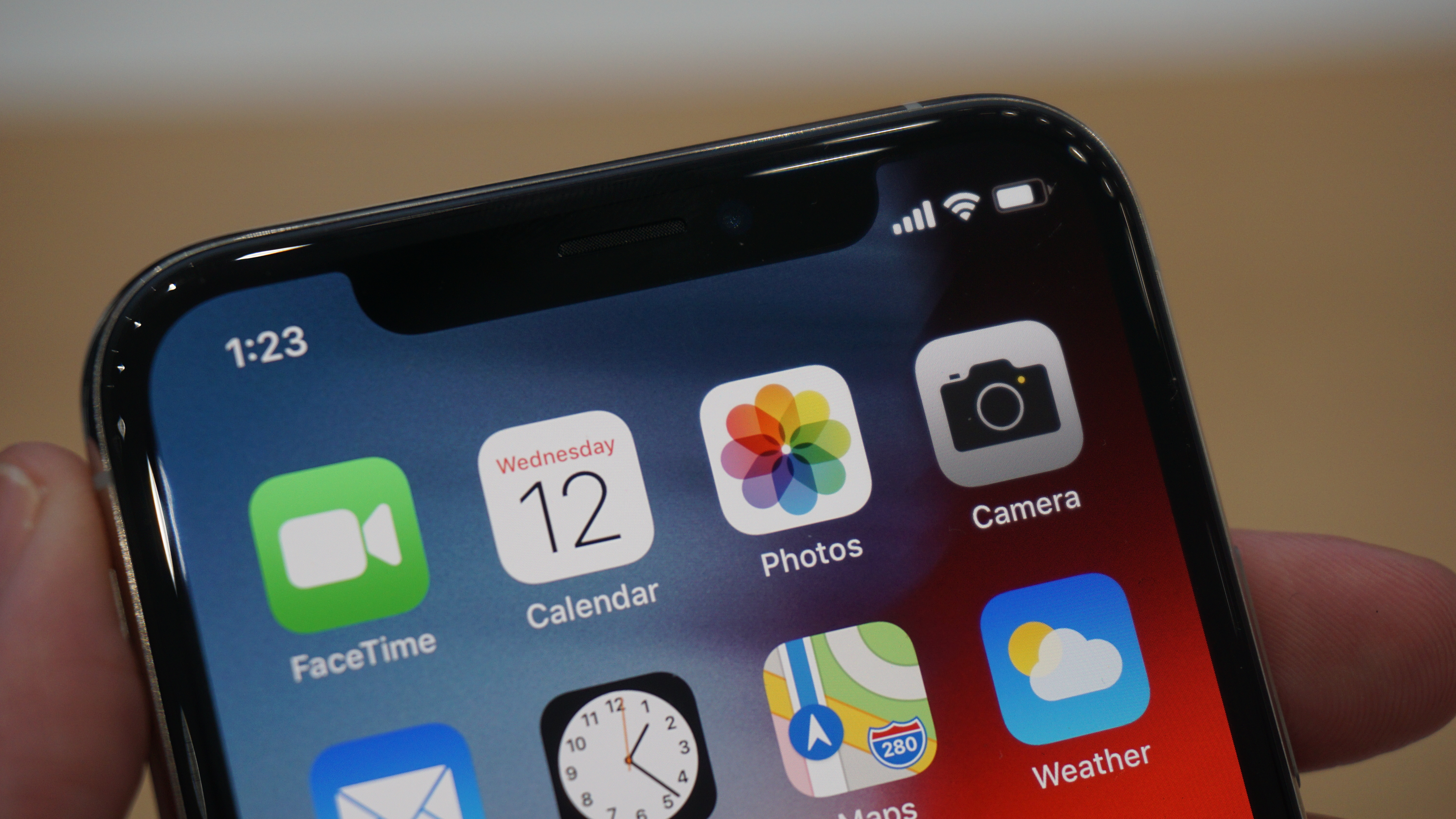 Finally, we get to Memoji, the enhancement to Animoji that Apple debuted last year. While there's still the variety of animals and… things (aliens and robots and suchlike) that the TrueDepth camera on the front of the iPhone XS will map your facial movements to, there's now the chance to create your own likeness and add it into the mix.
This is rather reminiscent of Samsung's AR Emoji (which, in turn, was already clearly based on Apple's Animoji), but what's different on the iPhone XS is that your Memoji is a blank slate to start with, which you build up through different hair, skin, eyebrow and other facial element choices, whereas Samsung's 'guesses' by scanning your face.
The result is pretty good and close to life – there are suggestions of which items to choose to best fit your face – and you can then use this to send voice messages complete with mimicked face gestures to pals on iMessage (or send them as videos on other messaging platforms).
It's worth noting that since launch the iPhone XS has been updated to iOS 12.1.4, with iOS 12.2 on the way. These updates have added over 70 new emoji, Group FaceTime for up to 32 participants, and eSIM support.
(*We assume that's how it would feel to be that popular. All we got was a WhatsApp picture of a cat from our mother).
We've already covered the improved color selection on the iPhone XS, with the gold / copper color bringing an alternative look to Apple's handset. It feels closer to Rose Gold than anything else, but there's a definite coffee tinge to the coloring that we're not wholly enamored with.
Beyond that, the design of the iPhone XS is familiar because it is exactly the same as the iPhone X from the previous year. The same shape, frame and 143.6 x 70.9 x 7.7mm footprint are used, and the temptation to copy and paste the previous year's words here is high.
We shall persevere though, as it's only fair to discuss what works on this newer iPhone and why, in its own right, it's still one of the best-designed phones on the market right now - so much so that even the newer iPhone 11 range hasn't changed the design much.
The iPhone XS Max is a much larger phone, and the stretch across the palm makes it feel a little thicker, but the smaller XS model fits more comfortably into the hand and the curved exterior is decent to hold.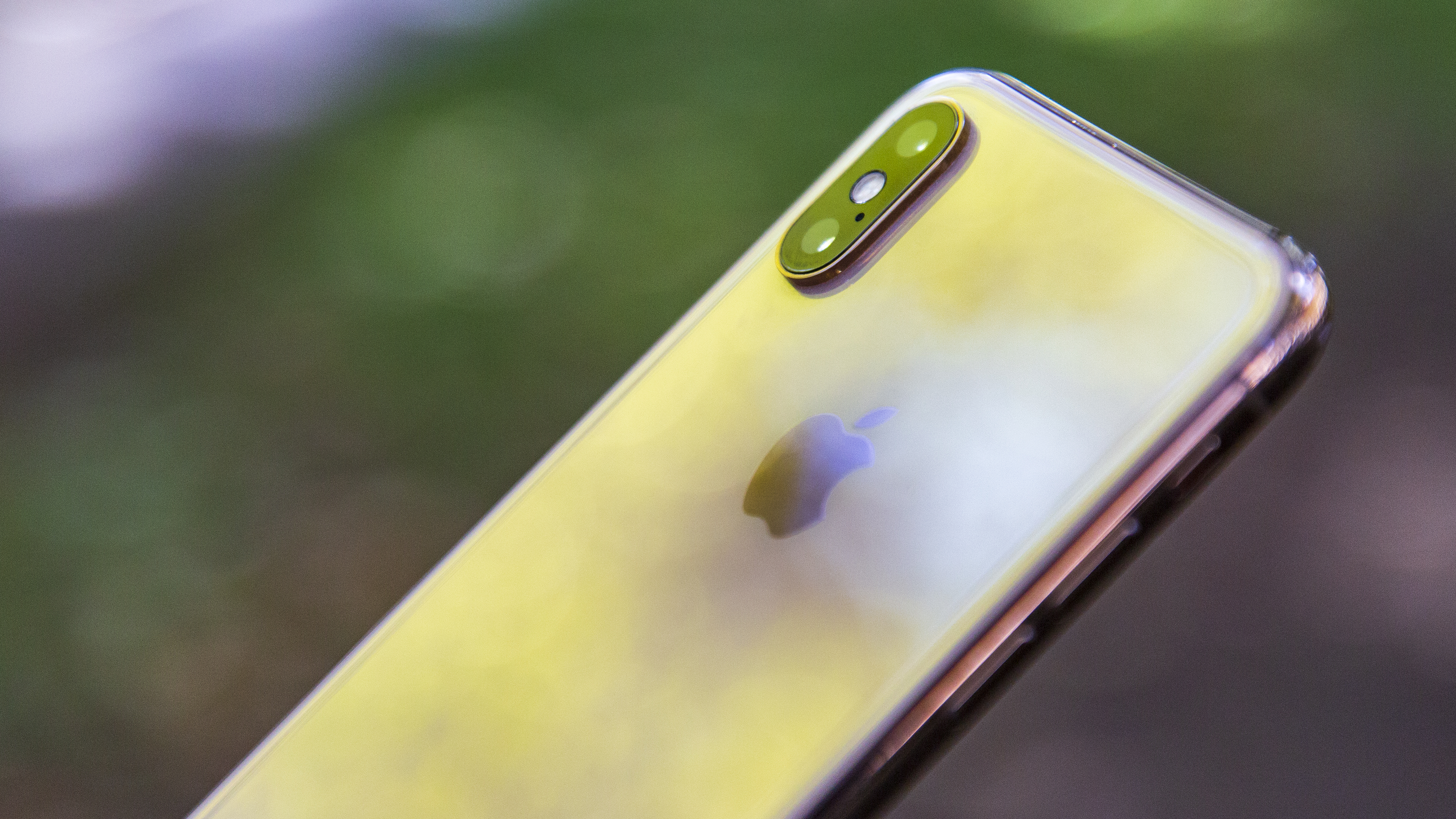 The iPhone X's stainless steel band scratched terribly in the early weeks of using it, but we've not noticed the same in our days with the iPhone XS, despite not using a case. There was, however, a small mark - this is surprising given we didn't drop the phone at any time.
There's still no headphone jack at the bottom of the phone, but we're sure that is going to be a surprise to fewer and fewer people. However, what may dismay is the fact that there's no adaptor in the box any longer - if you've got headphones with a 3.5mm jack, you'll need to head to an Apple Store and pay for a connector.
The speaker still sits next to the Lightning port, firing out sound downwards while the earpiece shoots it forwards - Apple has upgraded the sound on the speakers to be more expansive, and it really works.
We were mightily impressed with the ability of the speakers to fire left and right depending on what was being played - also, the volume and clarity of music or voice is good enough for this to be a standalone speaker in an emergency.
(We class an emergency as needing to play a song for a friend, or listen to something in the bathroom where you can't have a speaker. Otherwise, never be 'that person' and play music through a phone speaker when friends are around. Or anyone.)
Apple has also upgraded the hardiness of the iPhone XS, with the glass used 'specially formulated' to reportedly give the strongest protection on a smartphone ever. We didn't see any cracking in our time with it, but then again we've dropped the iPhone X multiple times and never had an issue (surprisingly).
Apple's also made the iPhone XS IP68-rated, meaning you can plunge it into the water for deeper or longer if you're that way inclined. It won't make a huge amount of difference if you're just someone that likes to play music in the shower, but Apple has also made the screen easier to stab with wet fingers.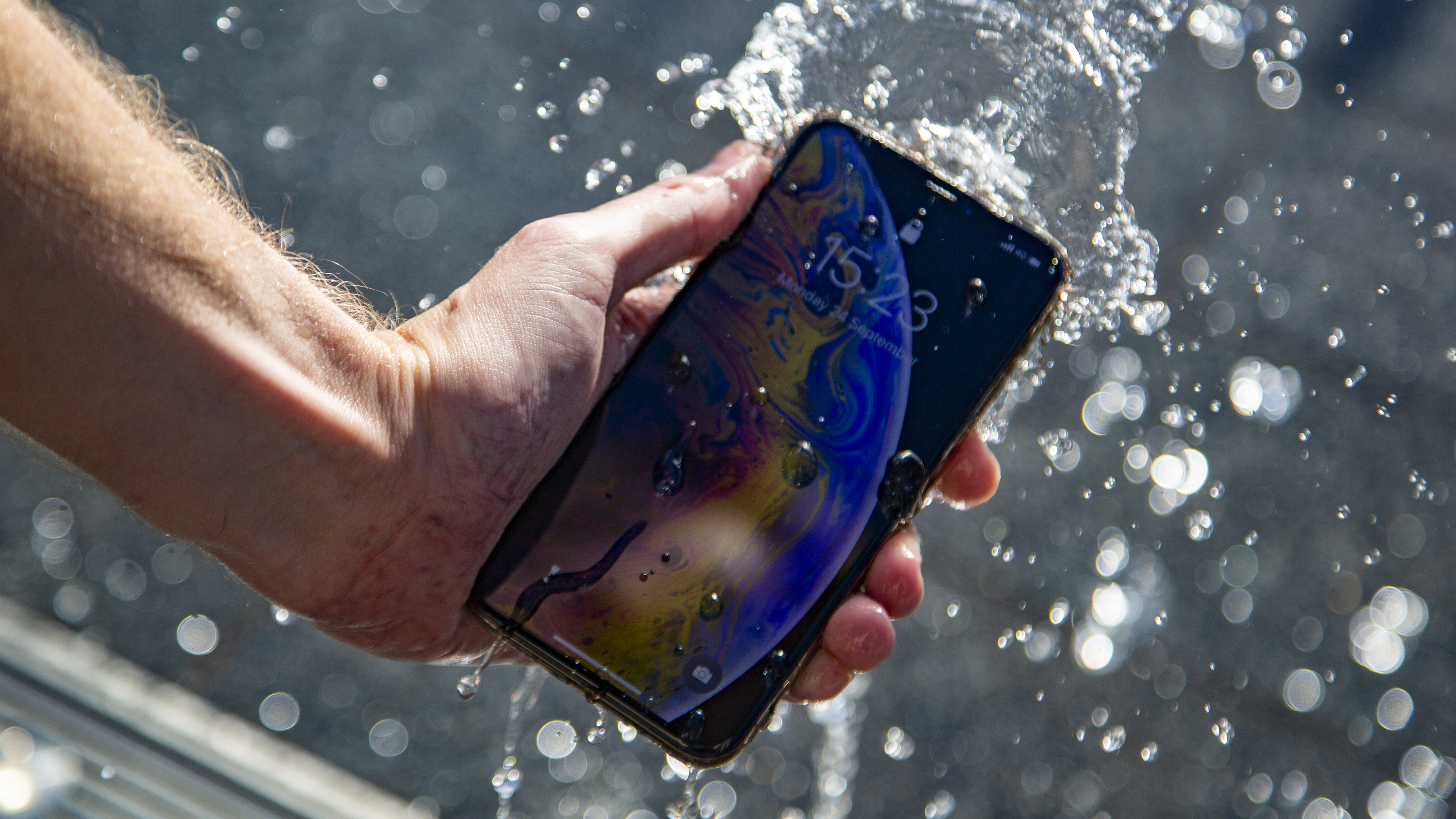 Screen
Slightly better quality over iPhone X
Colors are still more natural over competition
Size is good to reach anywhere with one hand... just
The iPhone XS screen builds on the OLED panel from last year's iPhone X, bringing the same resolution (2436 x 1125) and same pixel density (458 pixels per inch) as the screen from the iPhone X.
However, things have been improved in terms of the dynamic range of the display (dynamic range being the amount of color spectrum emitted), boosting it 60% to make the HDR 10 and Dolby Vision effects more impressive.
In real use, we can't say we noticed things looking exceptional - that's not to say that the movies aren't impressive in the more advanced format, but Apple's natural penchant for making iPhone screens more natural means the overall effect just doesn't feel as rich as it might.
The overall quality of the display is different to previously, too. There's more of a yellow-ish tinge compared to the iPhone X, with the display looking a touch brighter (which makes sense given the points made earlier).
The tinge isn't noticeable alone, only when viewed side-by-side with another phone, and the overall quality doesn't feel diminished.
Talking of being viewed side-by-side, we did notice that certain phones compared to the iPhone XS displayed less information, partly because it has fewer pixels than the competition.
It's also not quite got the quality levels of some other devices - for instance, the OLED panel on the Sony Xperia XZ3 is slightly more natural-yet-vivid looking - but that doesn't stop this being one of the best phones to look at.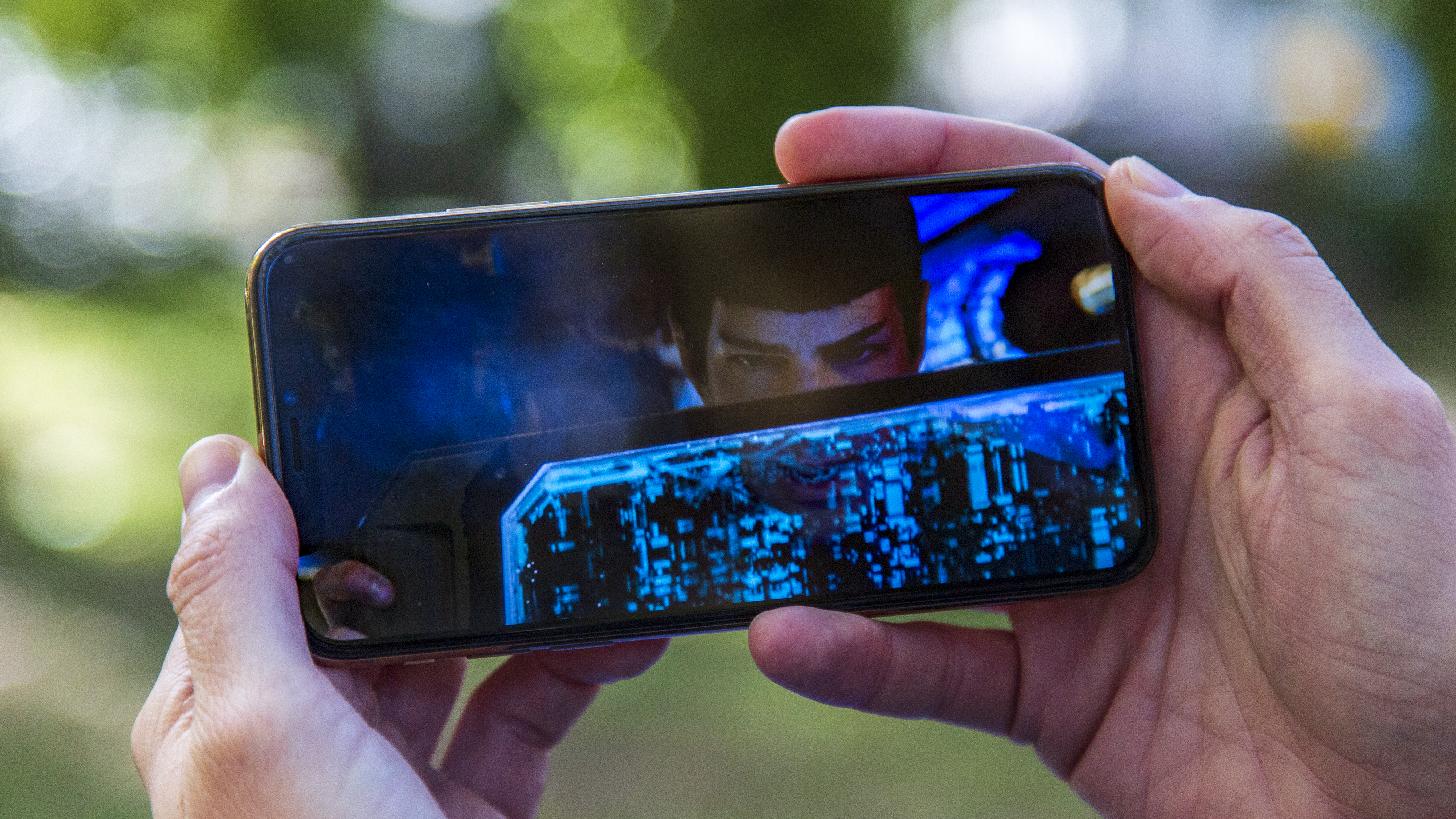 That said, Apple is claiming that its screen offers the 'best color accuracy in the industry', so it'll really depend on what your preference is - we feel that there's some vibrancy lost on the phone though.
The screen is also packing 120Hz tracking technology, which means it's twice as fast at picking up your touch input… or your finger on the screen.
While recent iPhones have been pretty snappy under a digit, the iPhone XS takes things up a notch – the combination of this technology, improved and more responsive software in iOS 12 and a stronger engine running things under the hood meant we felt no discomfort poking around the screen.
Gaming on the larger display feels large and fun too - there's very little the iPhone XS isn't able to handle, and while there's a small amount of judder present from time to time when watching movies on the iPhone XS screen, it's definitely one of the more impressive media powerhouses.
The camera on the iPhone XS has been a tough one to review when comparing it to last year's iPhone X, as the two seem very similar indeed. Both offer a dual 12MP sensor on the rear, with one a telephoto lens for lossless zooming and the other a 'standard' wide-angle affair.
There's optical image stabilization on both for improved video, so the top-line specs feel fairly similar.
Below that is where the changes lie, though. For instance, the size of the pixels has been increased to allow greater sensitivity to light, for better low-light photography. The sensors are still f/1.8 and f/2.4 (wide angle and telephoto, respectively) so you won't be able to zoom in as well in darker scenes, but those numbers are pretty acceptable for a top-end smartphone, if not mind-blowing.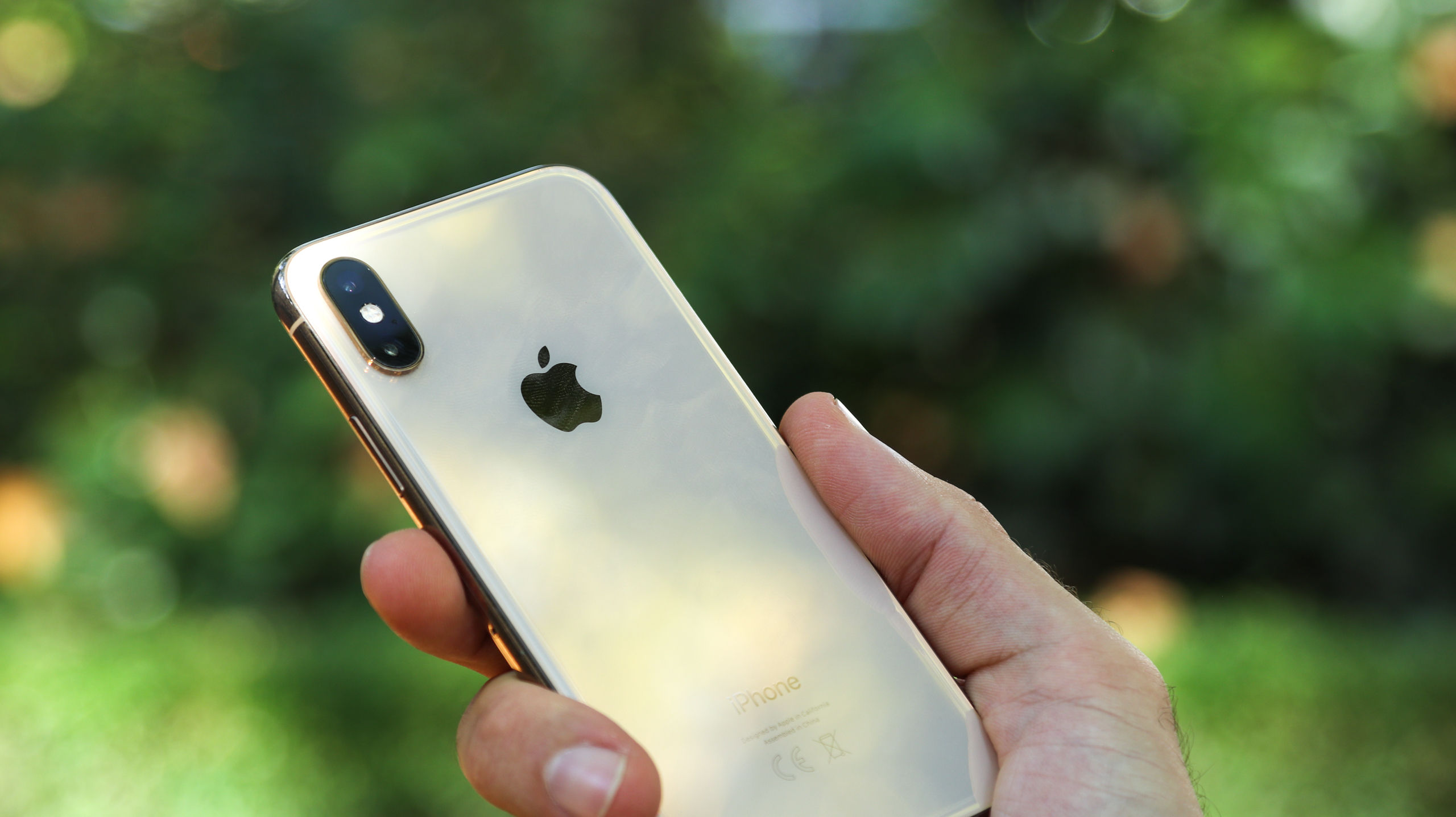 The depth of the pixels has also been increased to allow for better auto-focus, although in our testing we didn't notice a dramatic increase in sharpness when moseying around taking snaps.
Smart HDR has also been added to the mix, which is a bit of a tricky extra to explain as it's drawing in from faster autofocus, a stronger image processor in the A12 Bionic chip and some algorithmic enhancements from Apple.
The effect the brand is pushing is something that can bring out the detail in the whole shot and do it really sharply, without over-exposing or blurring. In reality, this is Apple's play against the intelligent shot processing seen on the Google Pixel 2, the Huawei P20 Pro and the Samsung Galaxy S9, and it largely works.
Image 1 of 4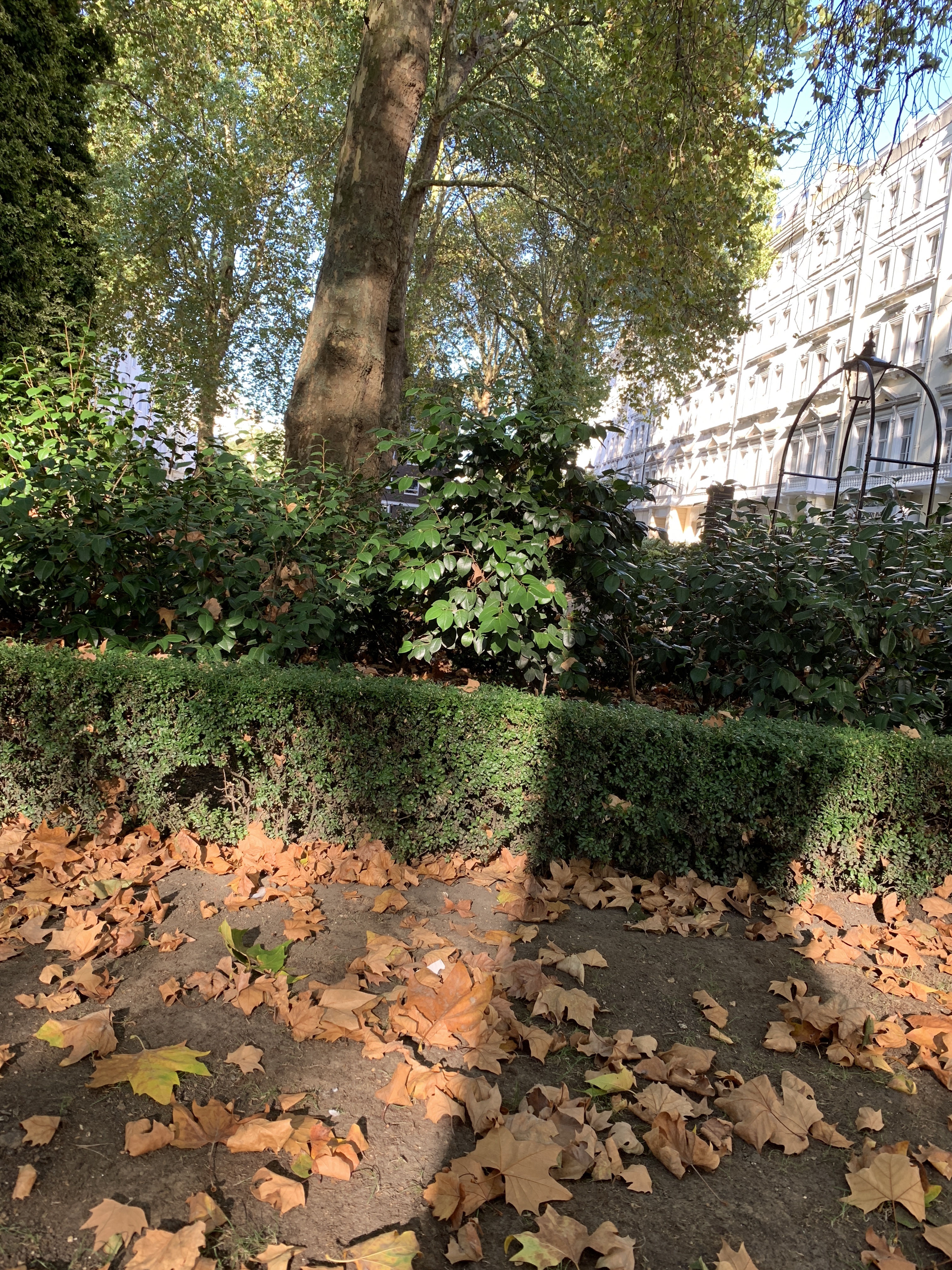 Image 2 of 4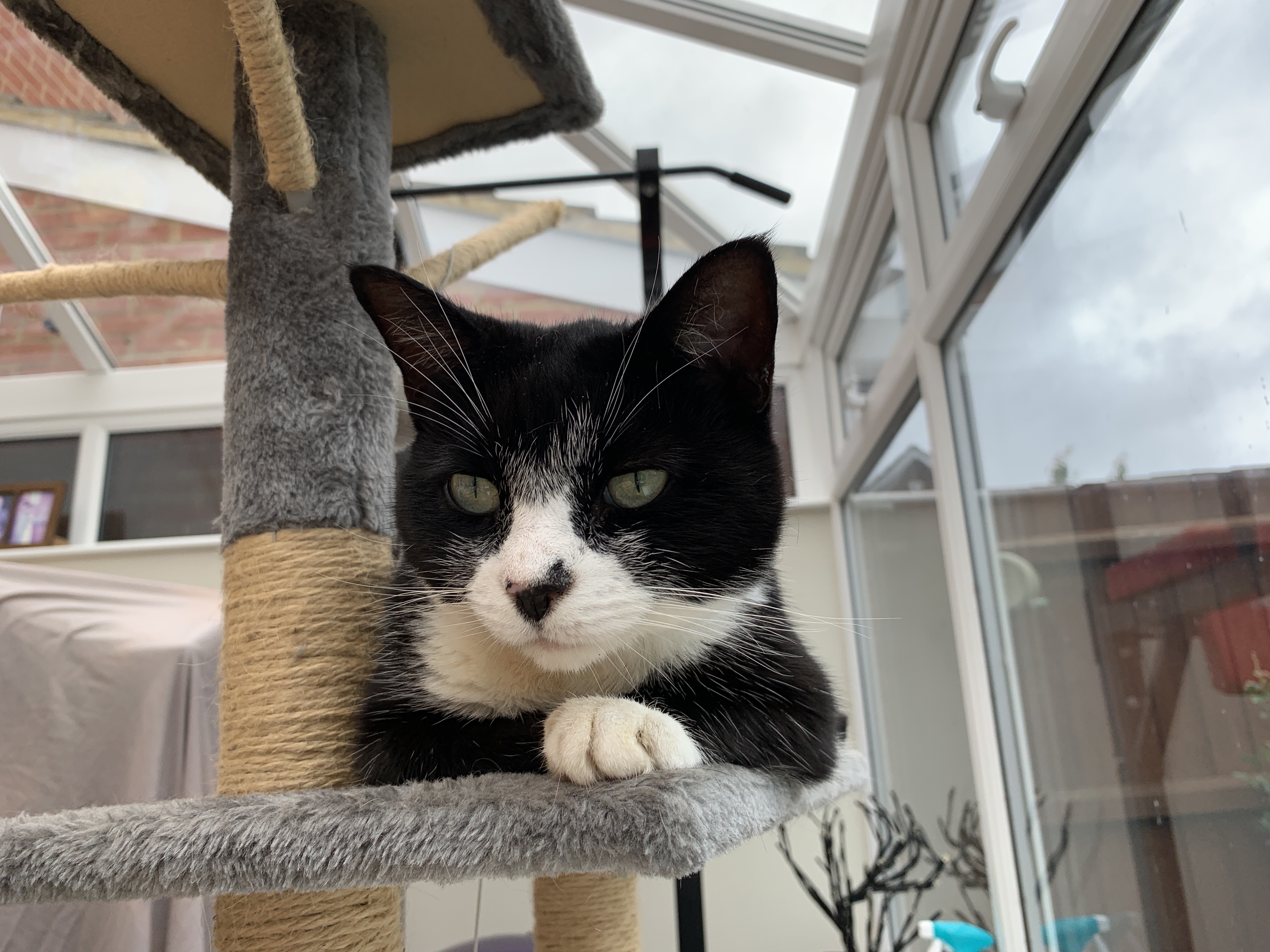 Image 3 of 4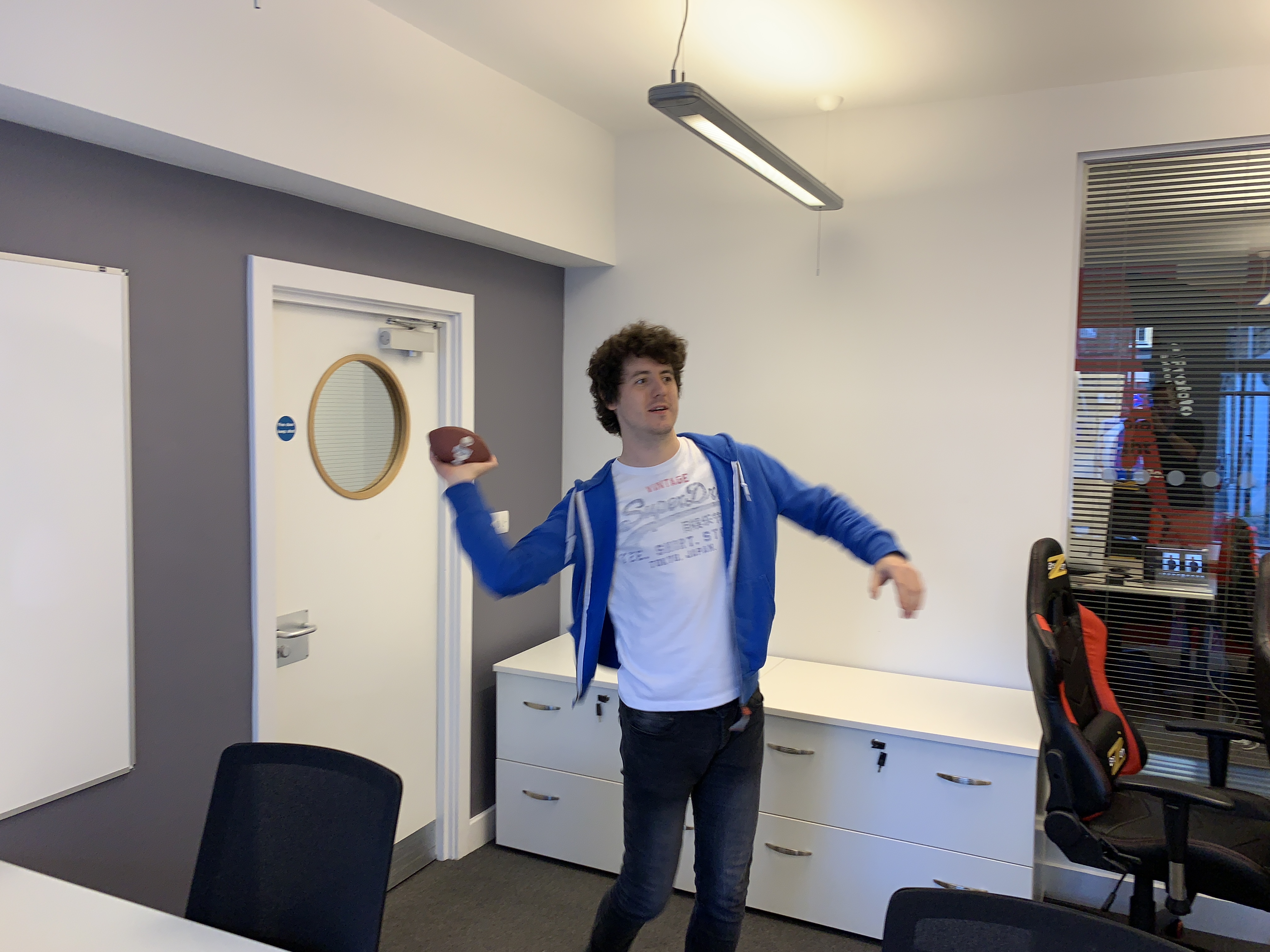 Image 4 of 4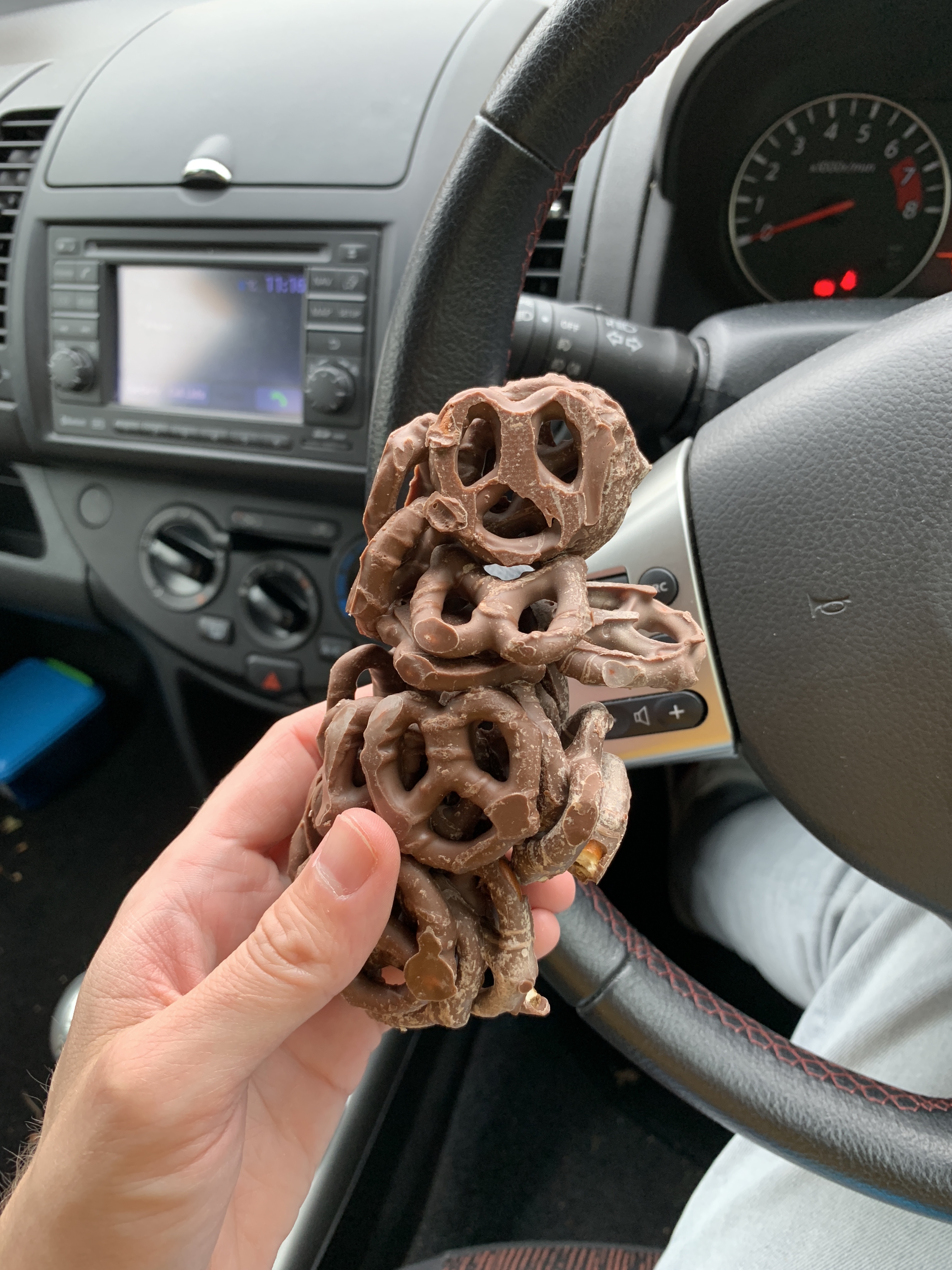 So how does the new iPhone XS camera perform in general, day-to-day conditions when you're just taking average snaps of your average life, and not travelling to east Asia to photograph a man flicking dreadlocks out of the sea?
Overall, very well. Some of the shots we created with the iPhone XS were incredibly detailed and packed with color and sharpness, leaping off the screen with the vibrancy.
Image 1 of 4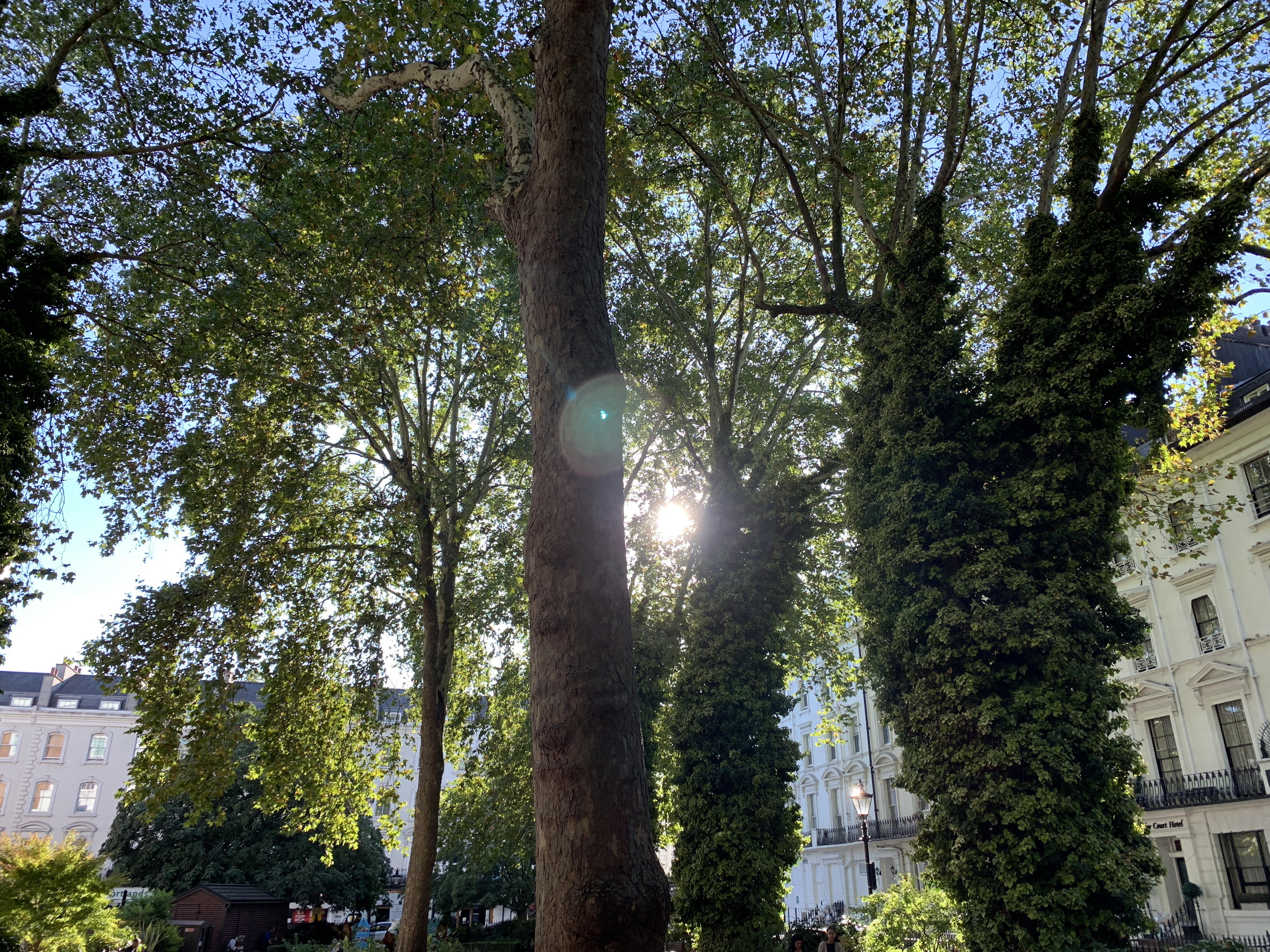 Image 2 of 4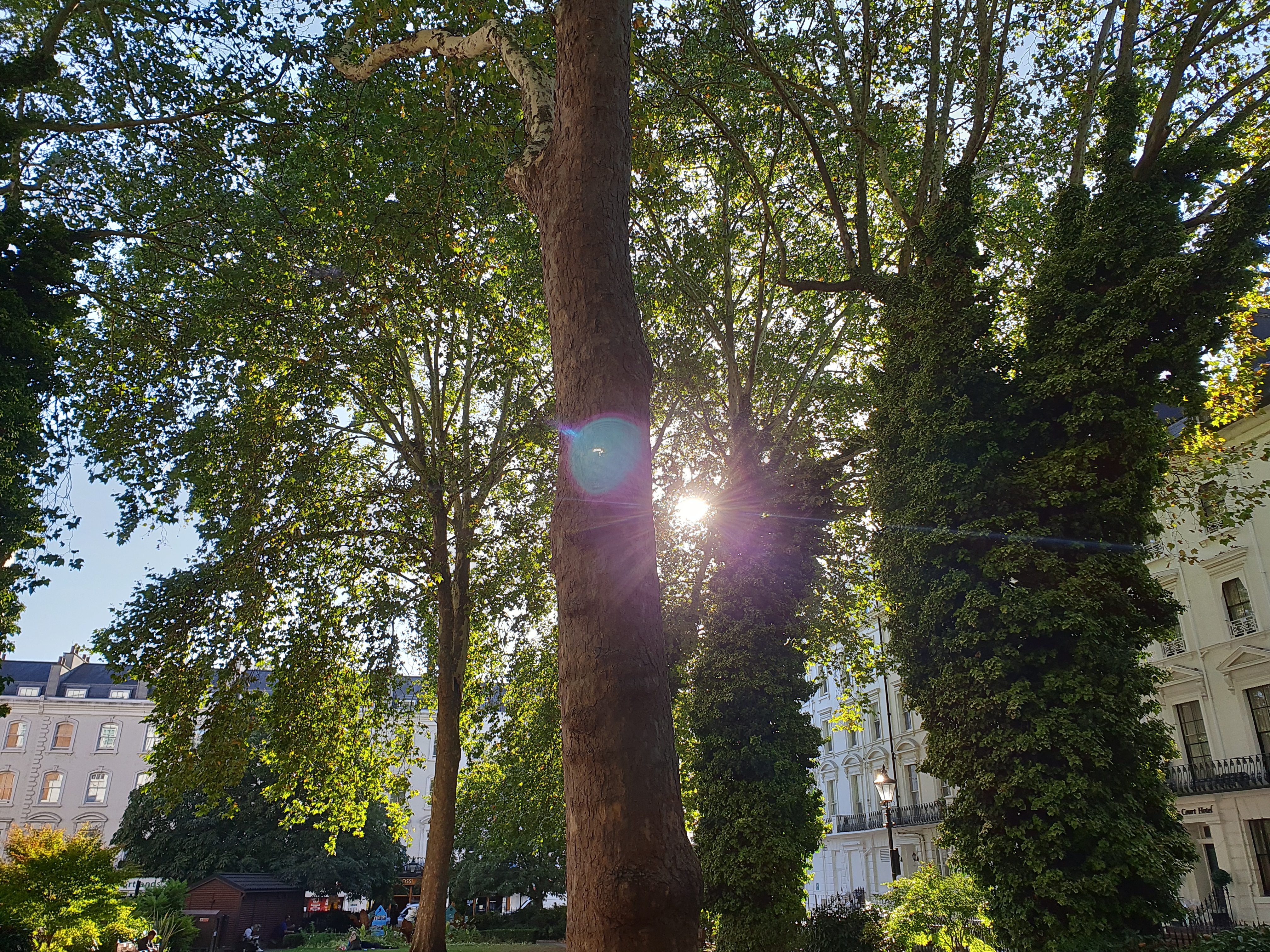 Image 3 of 4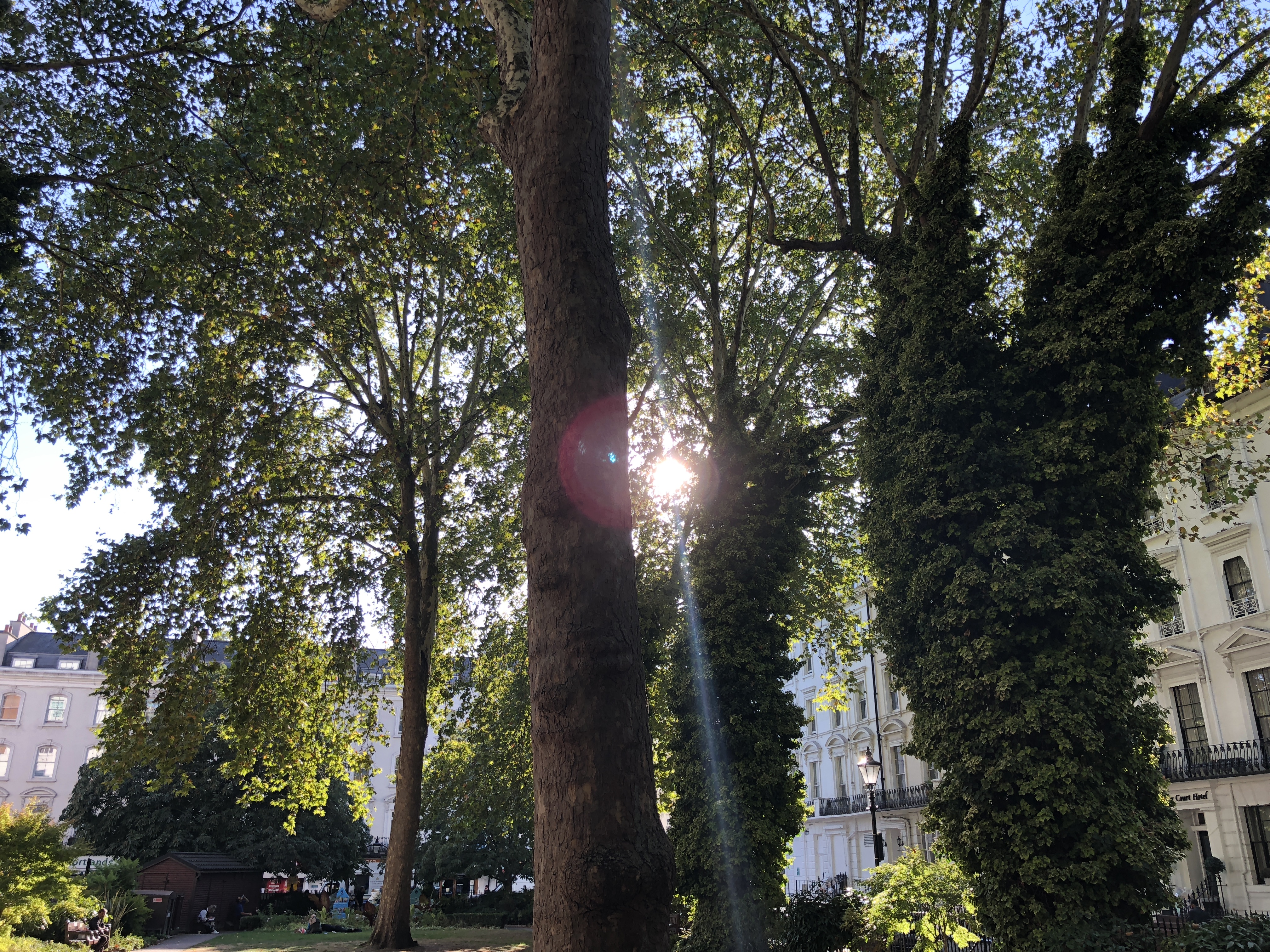 Image 4 of 4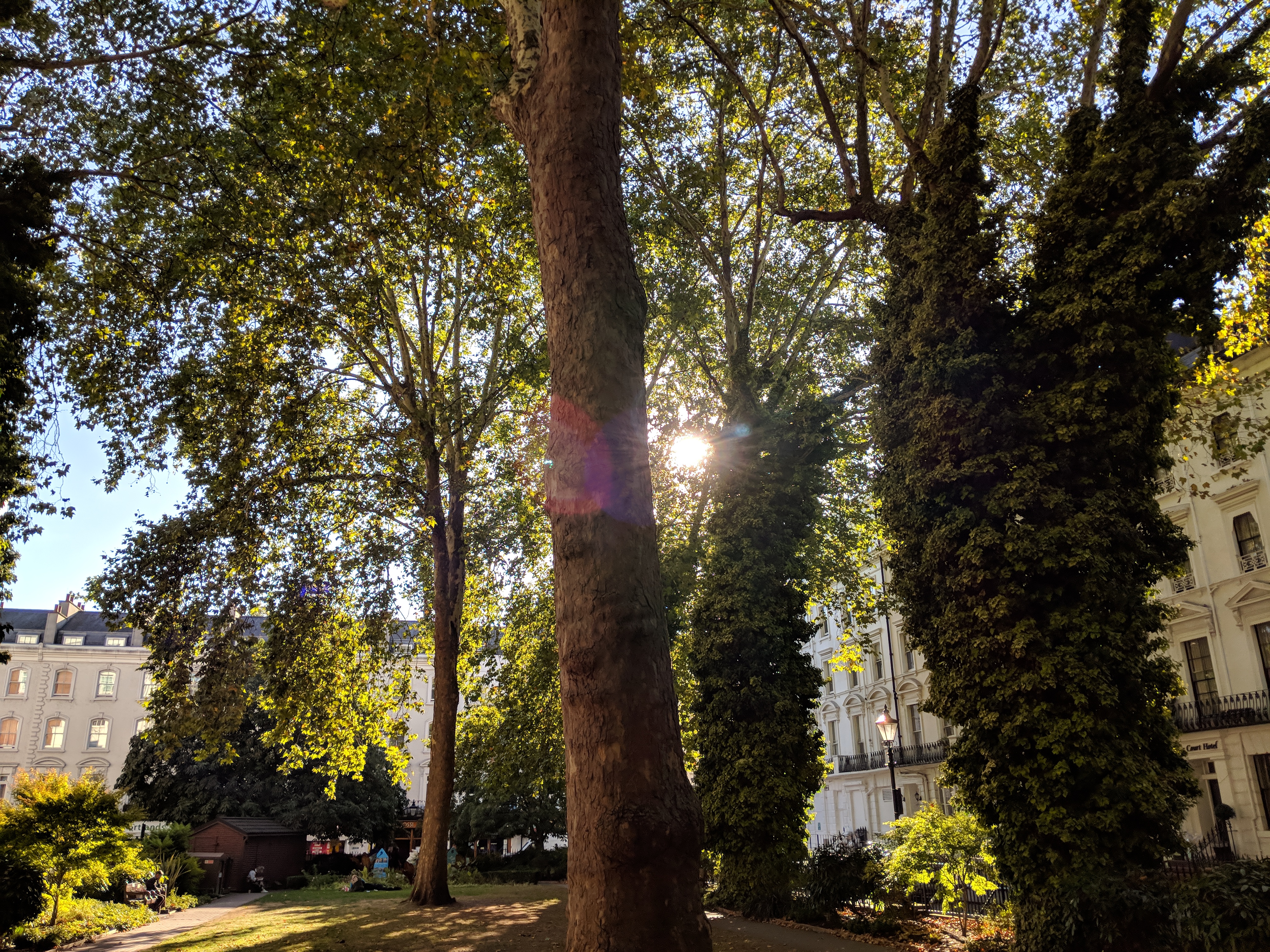 These were generally in well-lit situations, with a variety of different colors on show - although one of the things we did note is that with a strong light in the mix the rest of the shot wasn't blown out terribly, showing that multiple exposures can be handled with aplomb.
Looking at the grid of images, the iPhone XS and X have a similar overall feel. They handle color temperature in a similar way and detail is comparable.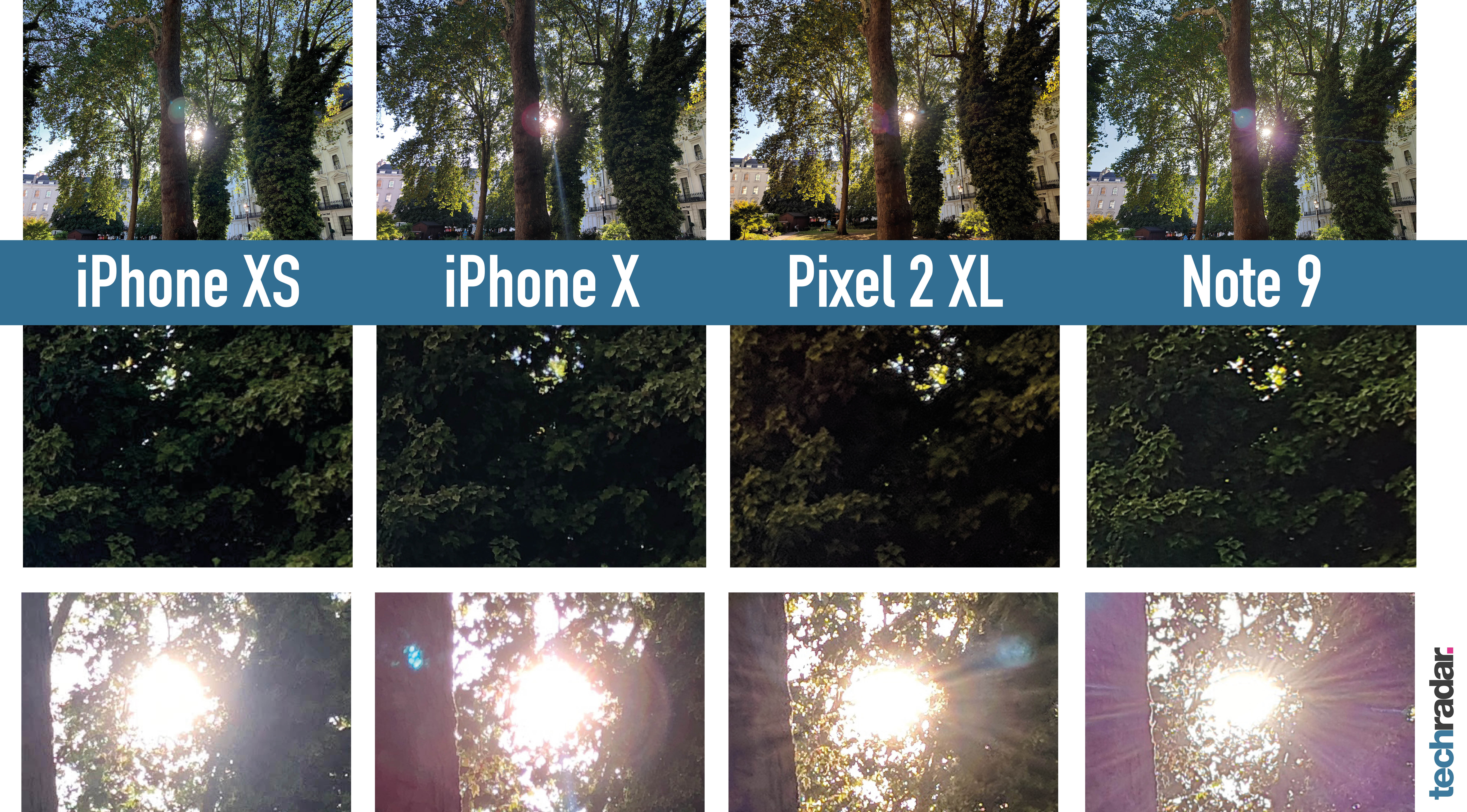 Where the iPhone XS steps ahead is colour tones - it's able to produce richer tones even in more challenging areas. Also, when pixel pinching, there looks to be less processing going on, especially around the dark areas with the iPhone Xs better balancing highlights, lowlights and detail.
The Pixel 2 XL's image feels more Instagram ready - slightly warmer, boosted contrast, less sharpening. In fact, it's the least sharp generally, while still managing to retain a solid amount of detail in the high contrast areas.
The Samsung Galaxy Note 9 produces the most sharpening, a color temperature that sits somewhere between the dusky Pixel 2 XL and the cool iPhones and probably the best management of detail around the sun, complete with pleasing lens flare.
What this means is that the iPhone XS truly is in the upper echelon of smartphone snappers, with Smart HDR offering a tangible improvement over the X, specifically in challenging conditions.
Comparing the iPhone XS and iPhone X with the same photo, it's clear that the Smart HDR mode is the key difference here. While the overall quality of the snap is largely the same, the detail and brightness throughout is improved, which bodes well for when your photography skills are poorer but you still want to get a great picture.
Apple is talking up the improved portrait mode too, with both the ability to take better pictures of people (with smarter capabilities of working out where the edges of their head lie, so they stay sharp against a blurred background) and the capability of adjusting the level of blur behind them.
Image 1 of 6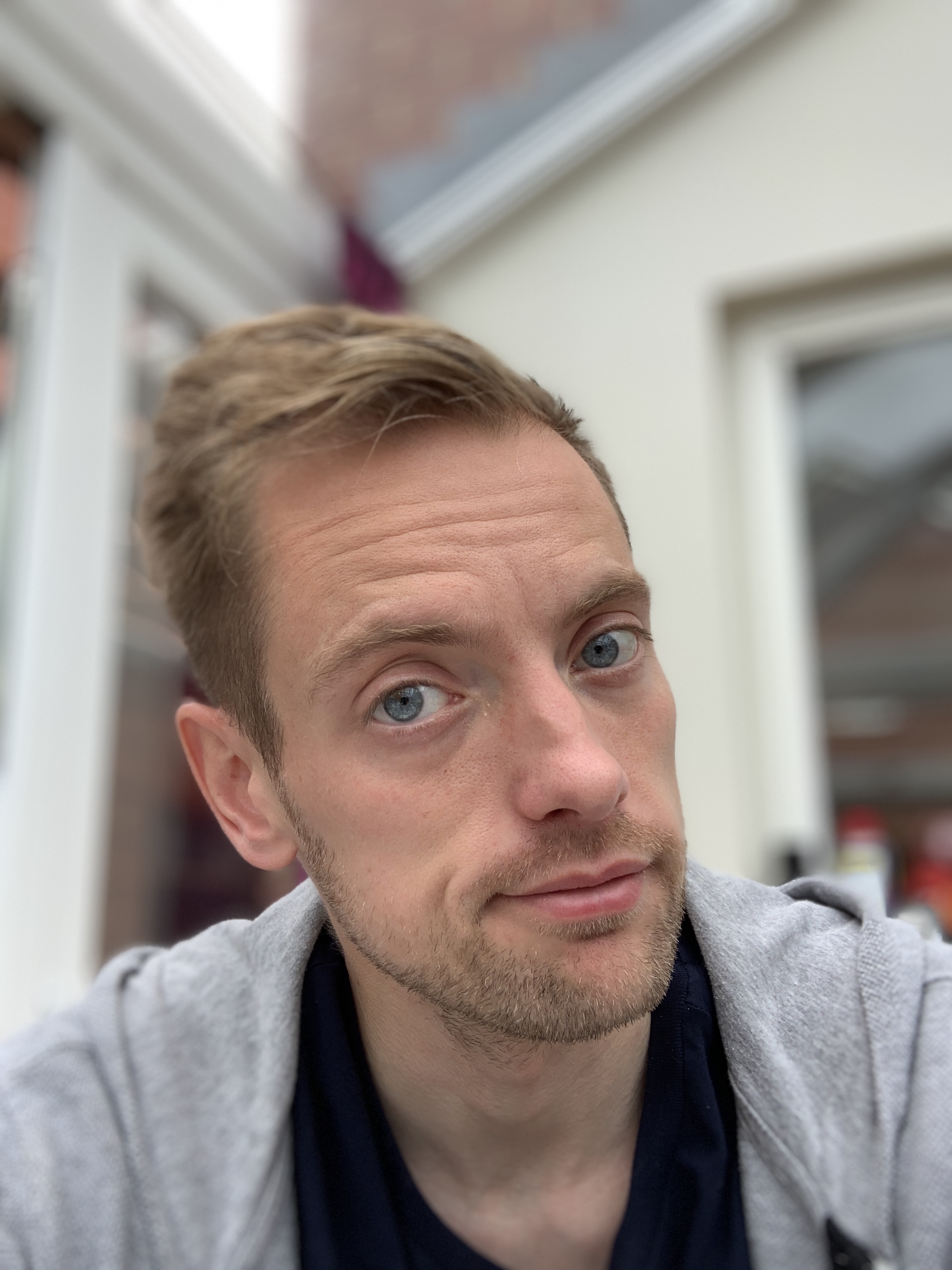 Image 2 of 6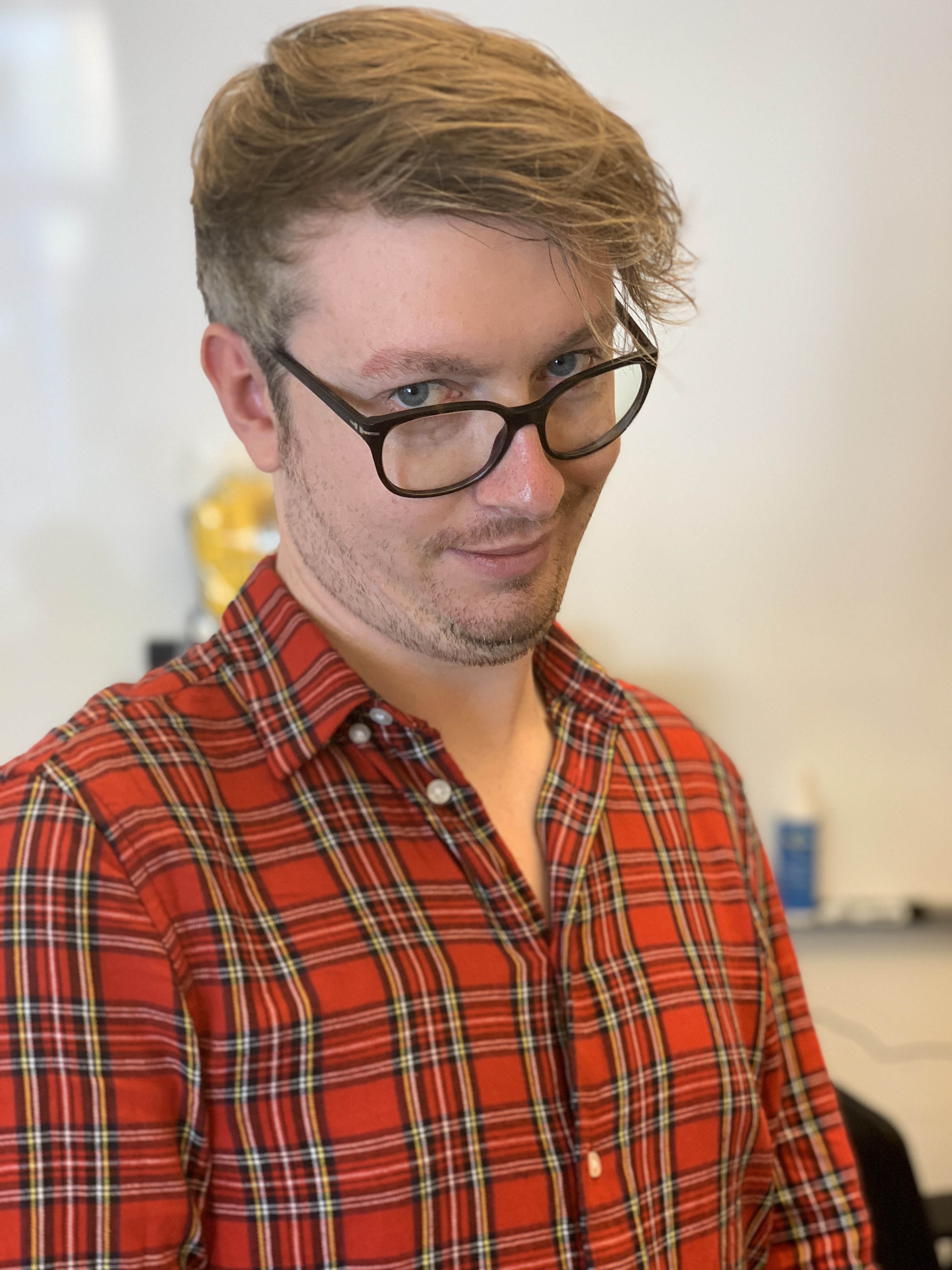 Image 3 of 6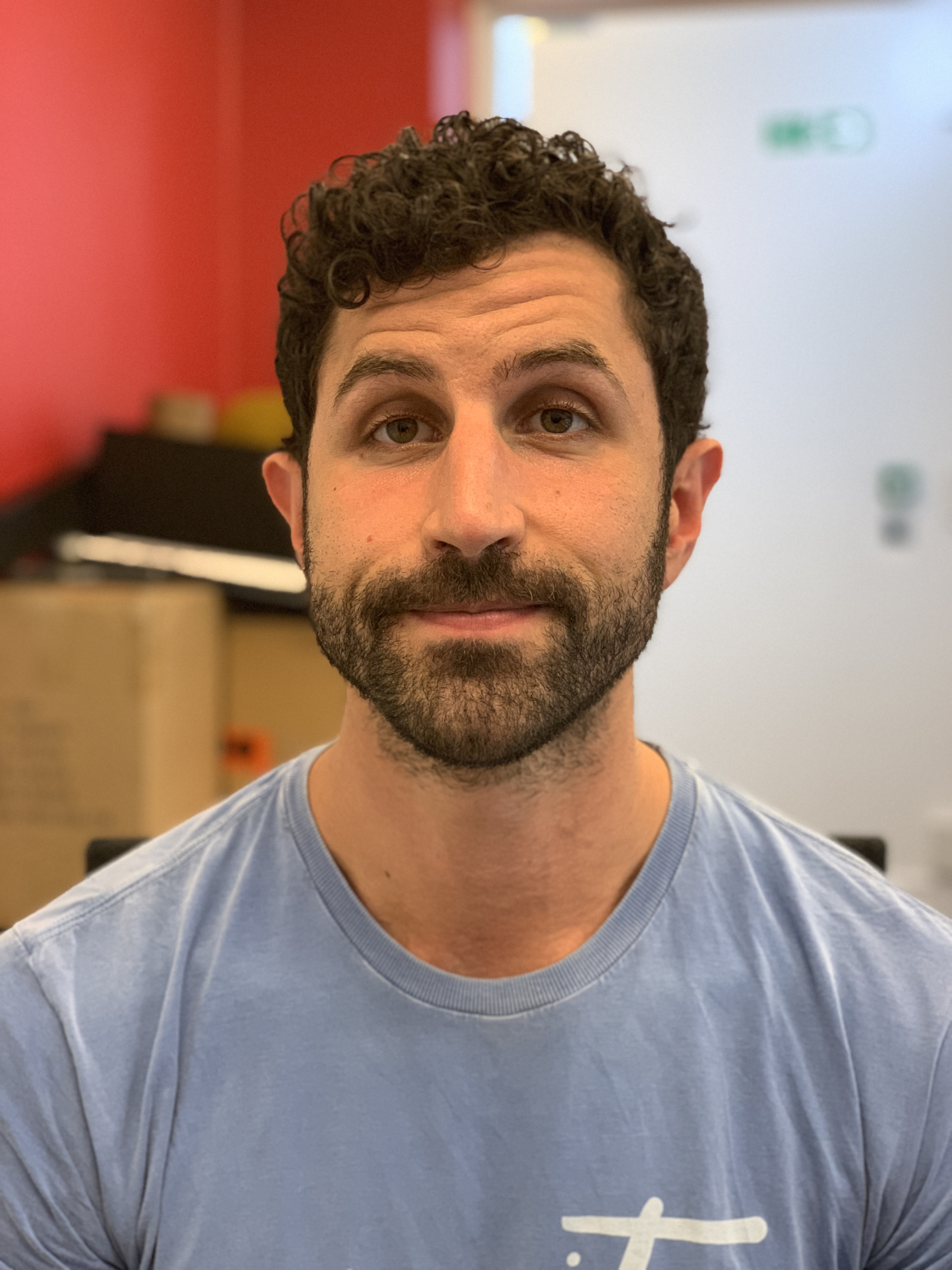 Image 4 of 6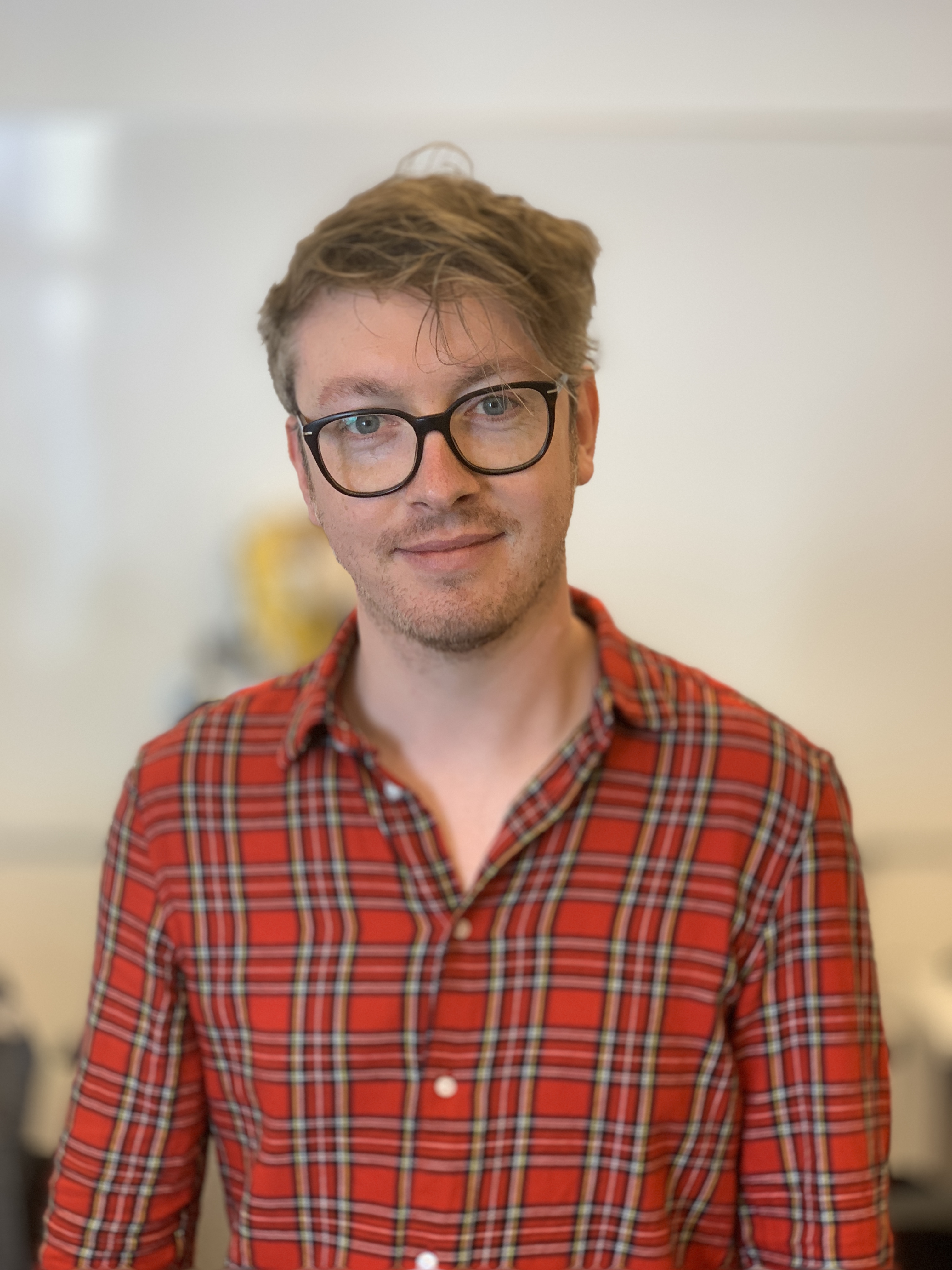 Image 5 of 6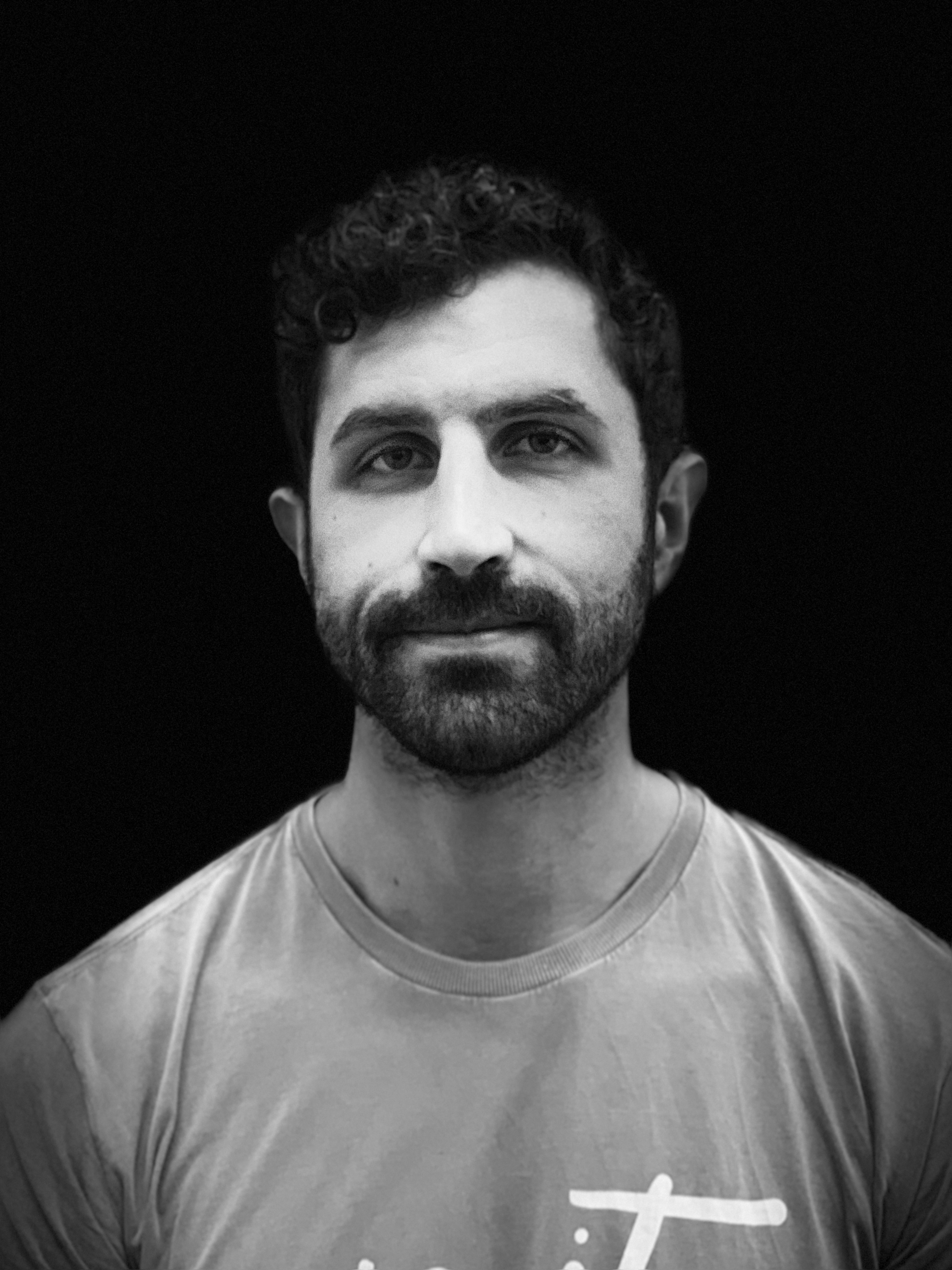 Image 6 of 6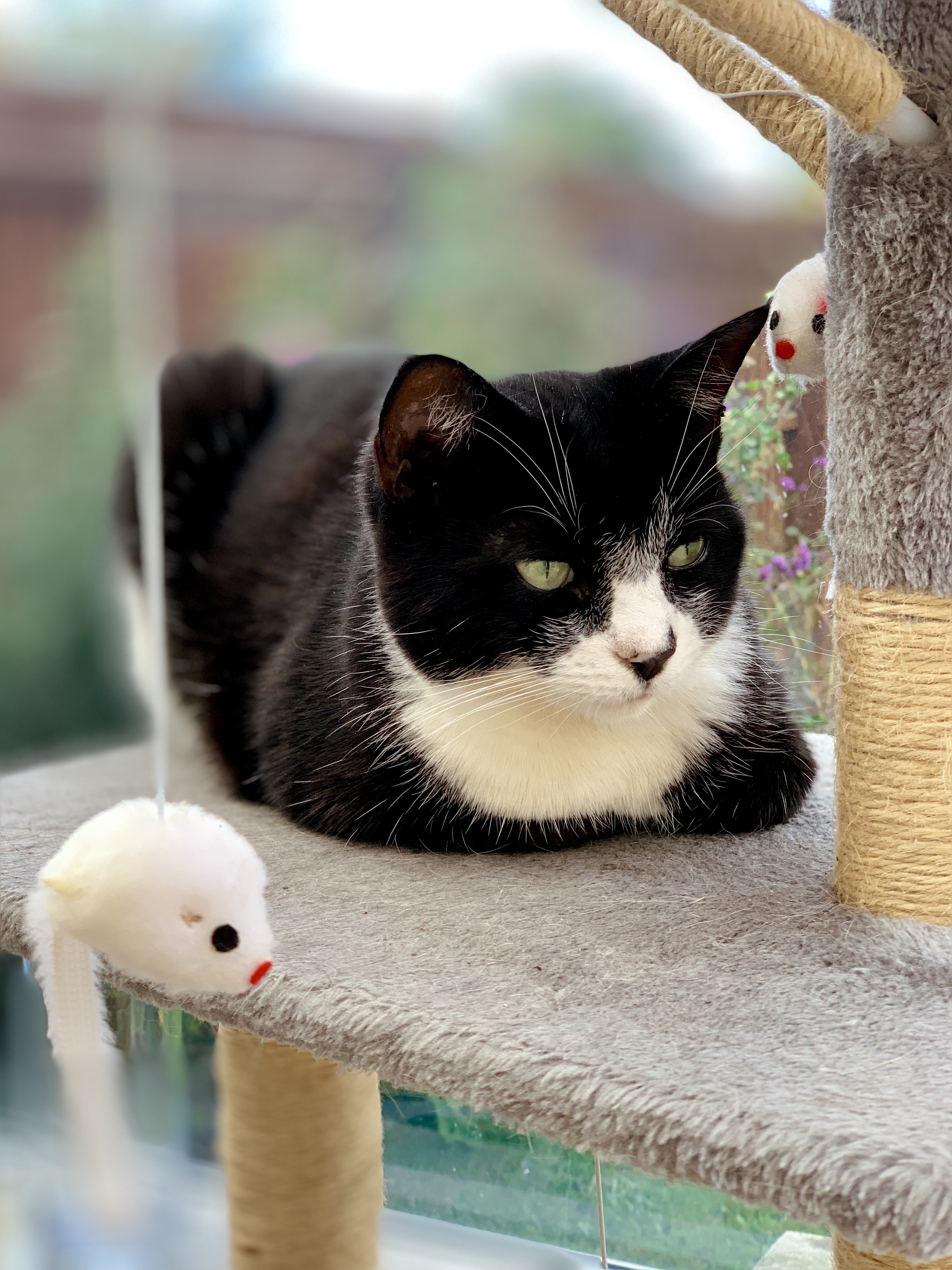 It definitely seems a little more precise, but not massively so compared to the iPhone X from last year. In fact, in side-by-side, it's hard to see much difference between the photos at all, apart from the slight yellow tinge talked about earlier making the photos from the iPhone XS appear brighter.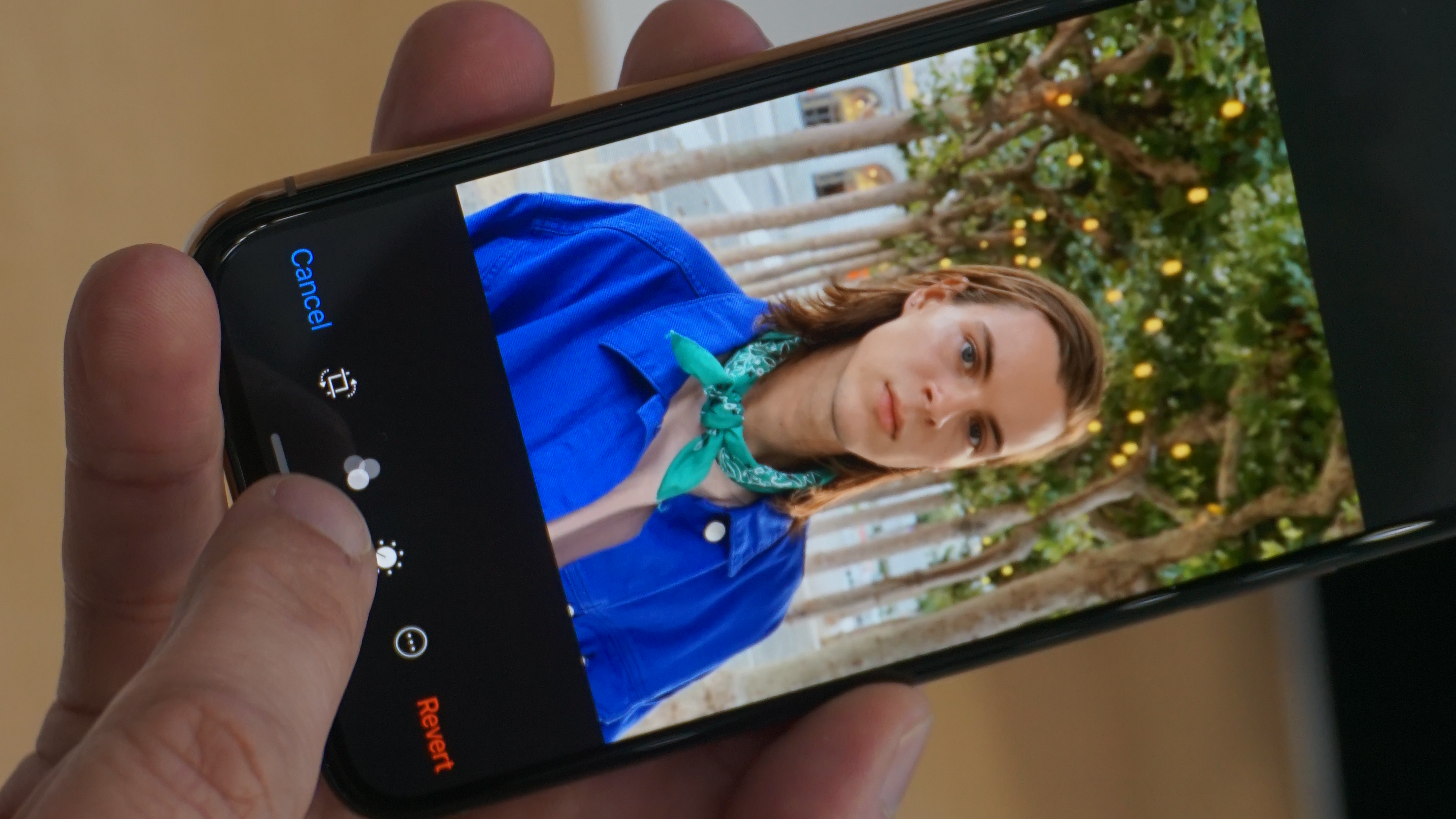 The ability to change the blur levels post snap is a good one, but nothing we haven't seen before - Apple is claiming it's the first brand to do this, but we've seen it plenty from times from the rest of the industry. The difference, according to Apple, is that it actually changes the aperture after you've taken the picture where others just add in a level of blur, but we'll need to dig into that claim.
Whatever the reasoning, the post-shot blurring is effective and does make things look better, especially if there's strong light in the background. However, it really focuses on the face and blurs out the clothing and hair a little, which can be a little odd in some cases.
It's nice to see a small dot appear on the slider that lets you change the blur - that's where the iPhone XS thinks you'll find the sweet spot for blur, so it's good to start there.
When it comes to lower-light shooting the iPhone XS is pretty capable in mixed conditions, based on our early testing. When light is very low, it can struggle a little compared to the competition thanks to having a higher aperture, but when you introduce a little bit of light to the mix it quickly picks up detail and color.
Image 1 of 5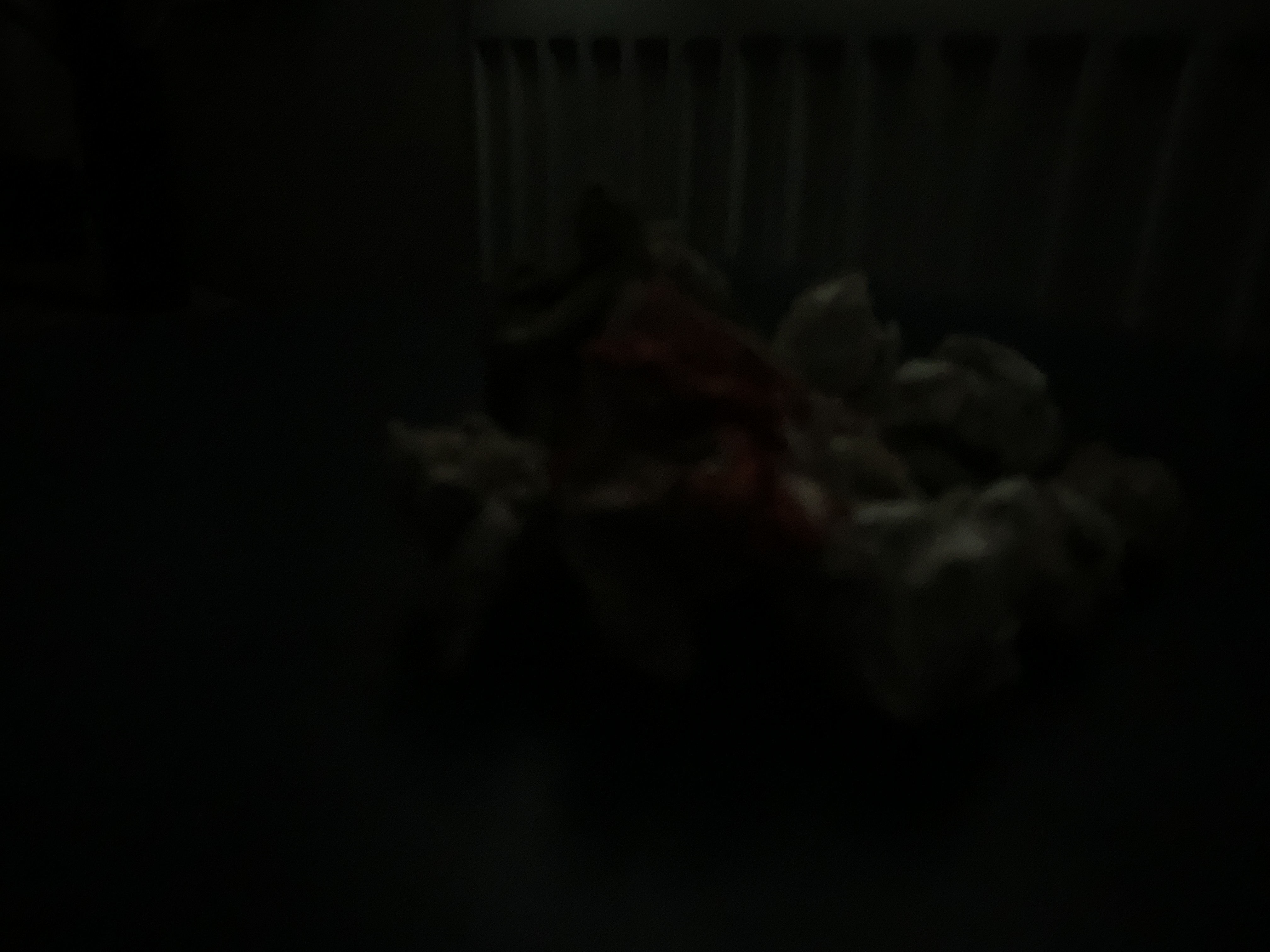 Image 2 of 5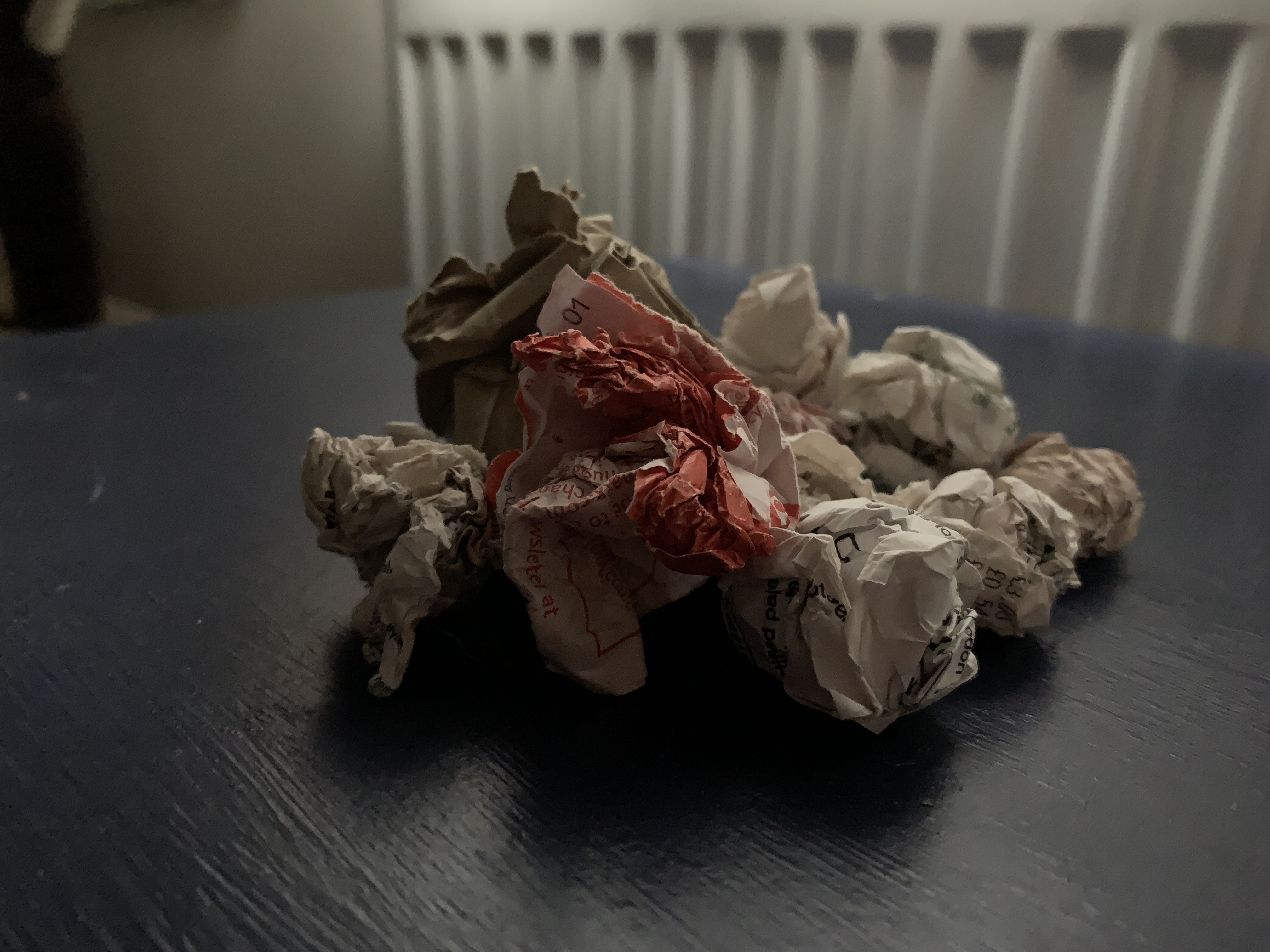 Image 3 of 5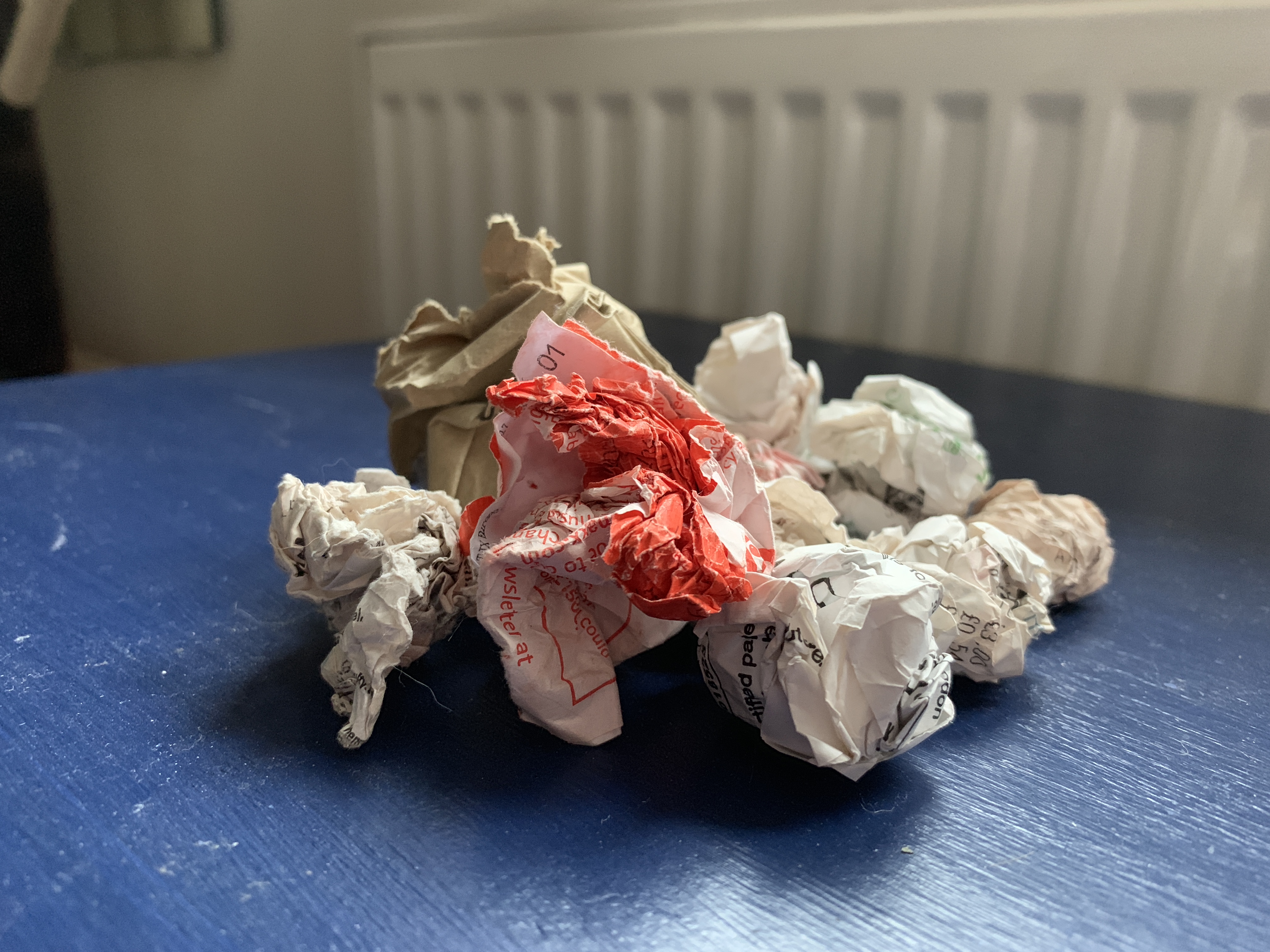 Image 4 of 5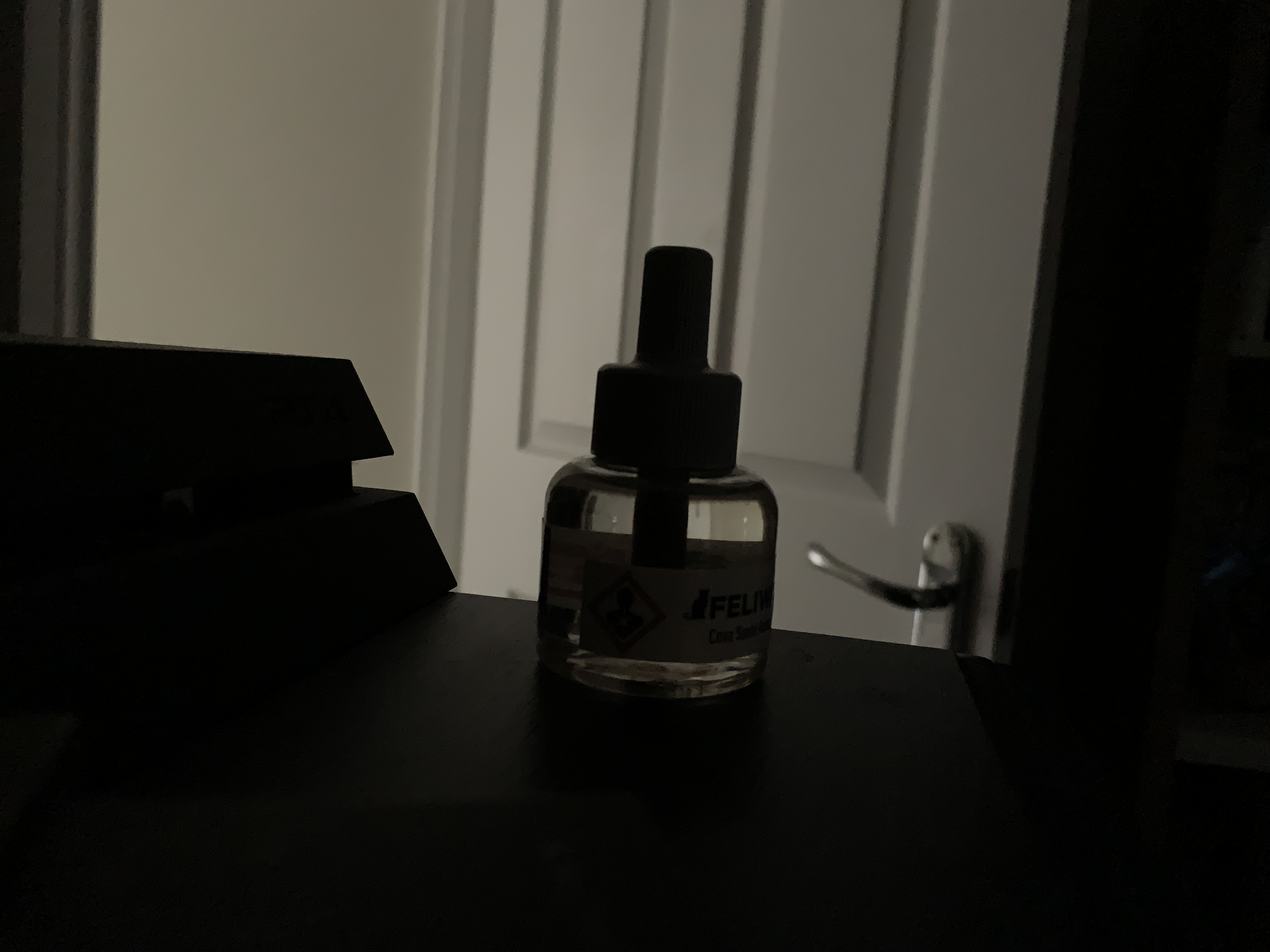 Image 5 of 5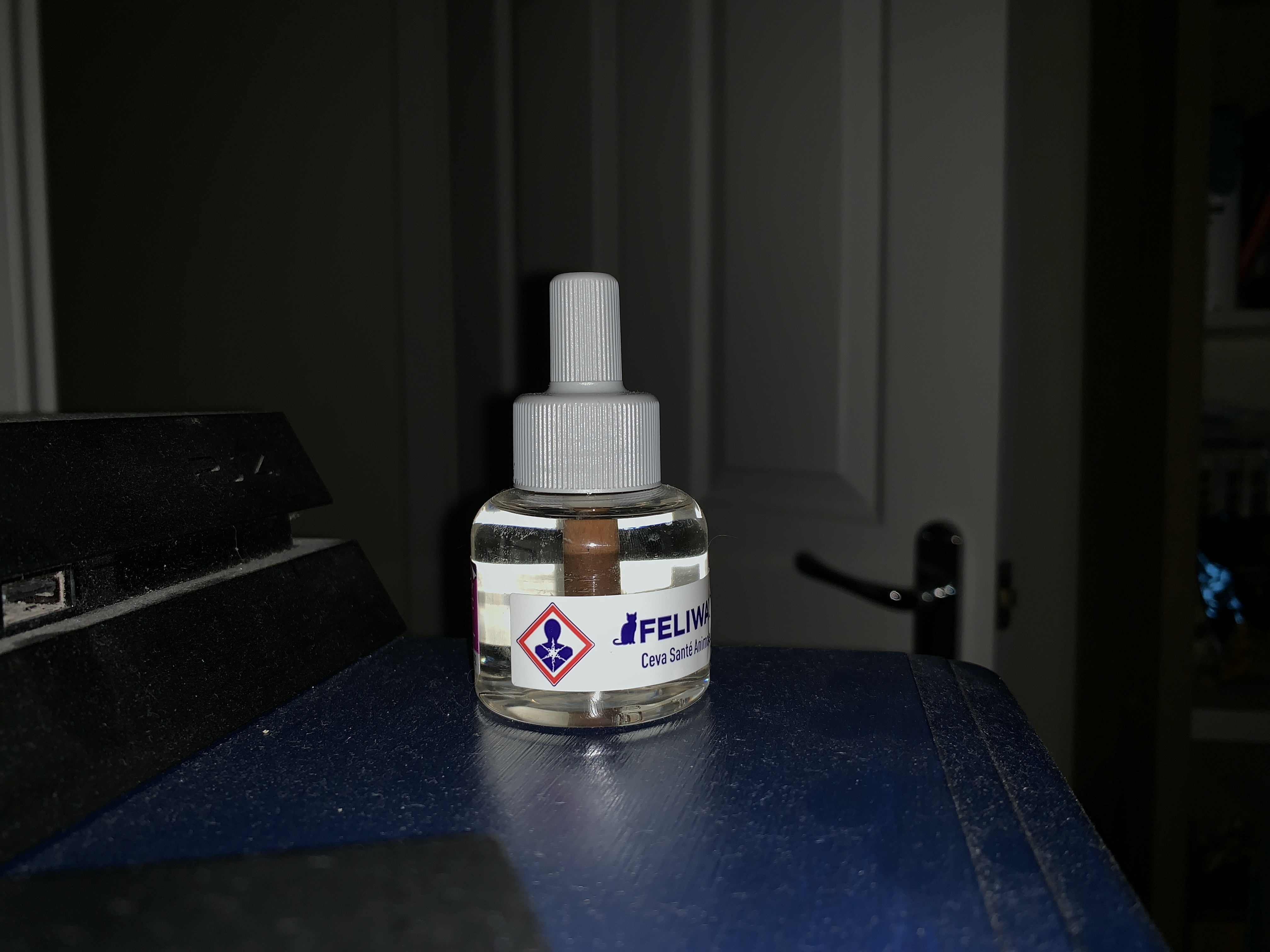 Compared to the iPhone X though, we can't say there's a huge difference in really low light. One would argue the XS has a slight advantage, but by both having the same aperture it seems the processing is the only real difference.
This is pretty moot as a point, given you can't buy the iPhone X any longer, but it's interesting to see that Apple has chosen to focus a little more on how it enhances the images post snap.
The star of the show for the new iPhone XS is clearly the Smart HDR mode, which the average use will never notice as it's chugging away in the background, improving your snaps.
The iPhone XS isn't the sharpest or most colorful camera on the market, nor has it yet struck us with a 'wow' photo - but we're continuing to test to see if there's more in the tank here.
It's always struck us as odd that Apple's never really chased good battery life in a smartphone, always bringing just enough juice to not be terrible but always giving a touch of worry that you're not quite going to get through the day without a little top-up, especially if you're more of a power user.
The iPhone XS is precisely the same as the phones before it - better than the previous year, but a long way from the best on the market. The easiest way to describe it is: just a touch below average, but far better than any other (non-Plus / Max) iPhone we've tested.
That said, we've found a lot of interesting quirks about the new battery in the iPhone XS that bode well for general use.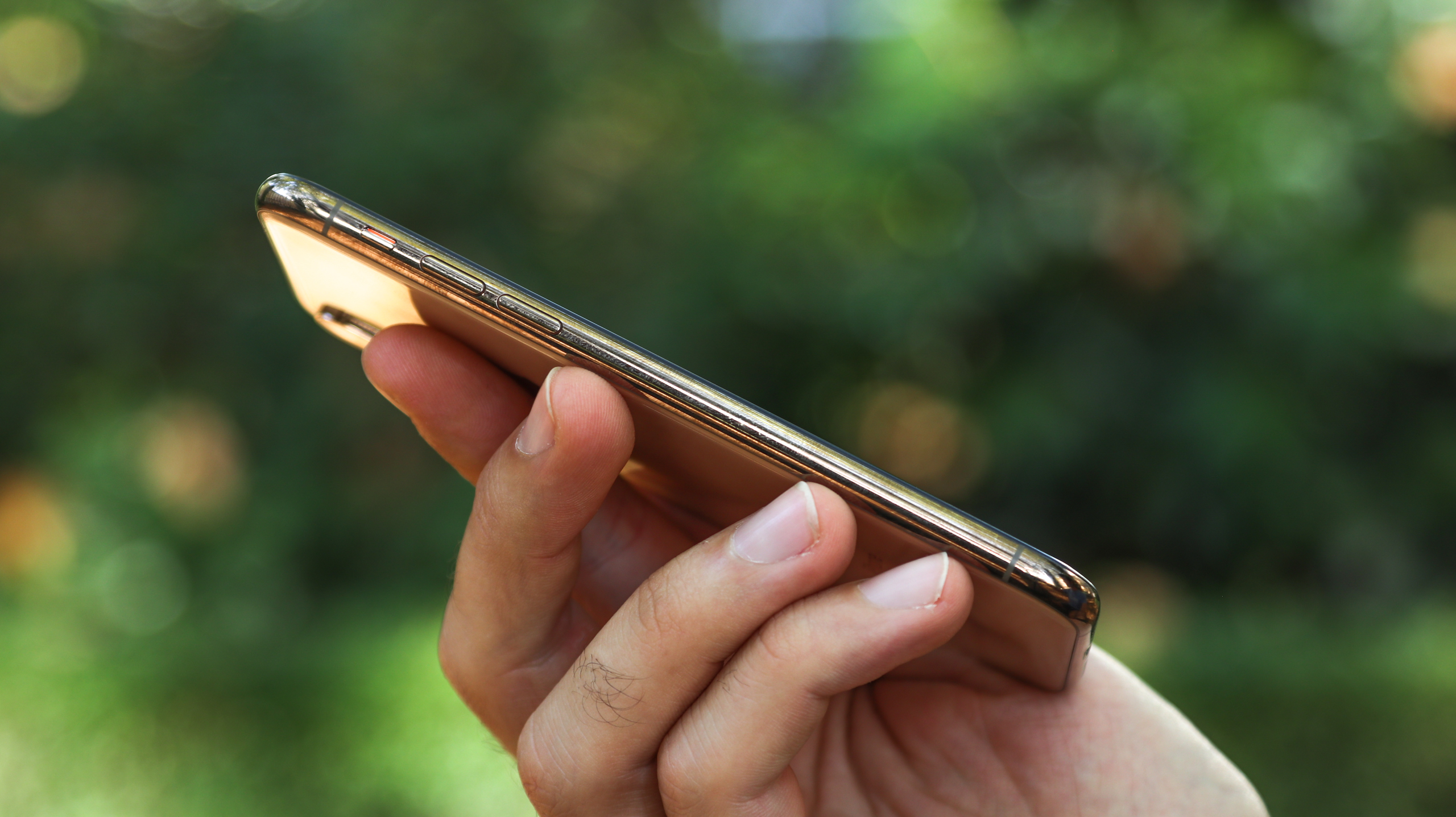 Let's start with a power-use day: starting the day answering emails, taking a few low-light shots and then watching a downloaded movie on the way to work, we entered the office with around 10% lost after a couple of hours' use.
That really impressed given those actions have killed smartphones of the past, so being able to handle movies and photography is useful.
A day of testing followed: running benchmarking software, taking multiple pictures and video, using the phone for AR gaming and messaging on WhatsApp, while also listening to music on the way home.
This burned out the battery by around 9PM, when we decided to top up again to make sure we could make it home. This means that Apple's claim of the iPhone XS being able to outlast the iPhone X by 30 minutes is pretty accurate - we managed to get another hour or so out of the handset in the same usage scenario, so the XS does pack a more robust battery system.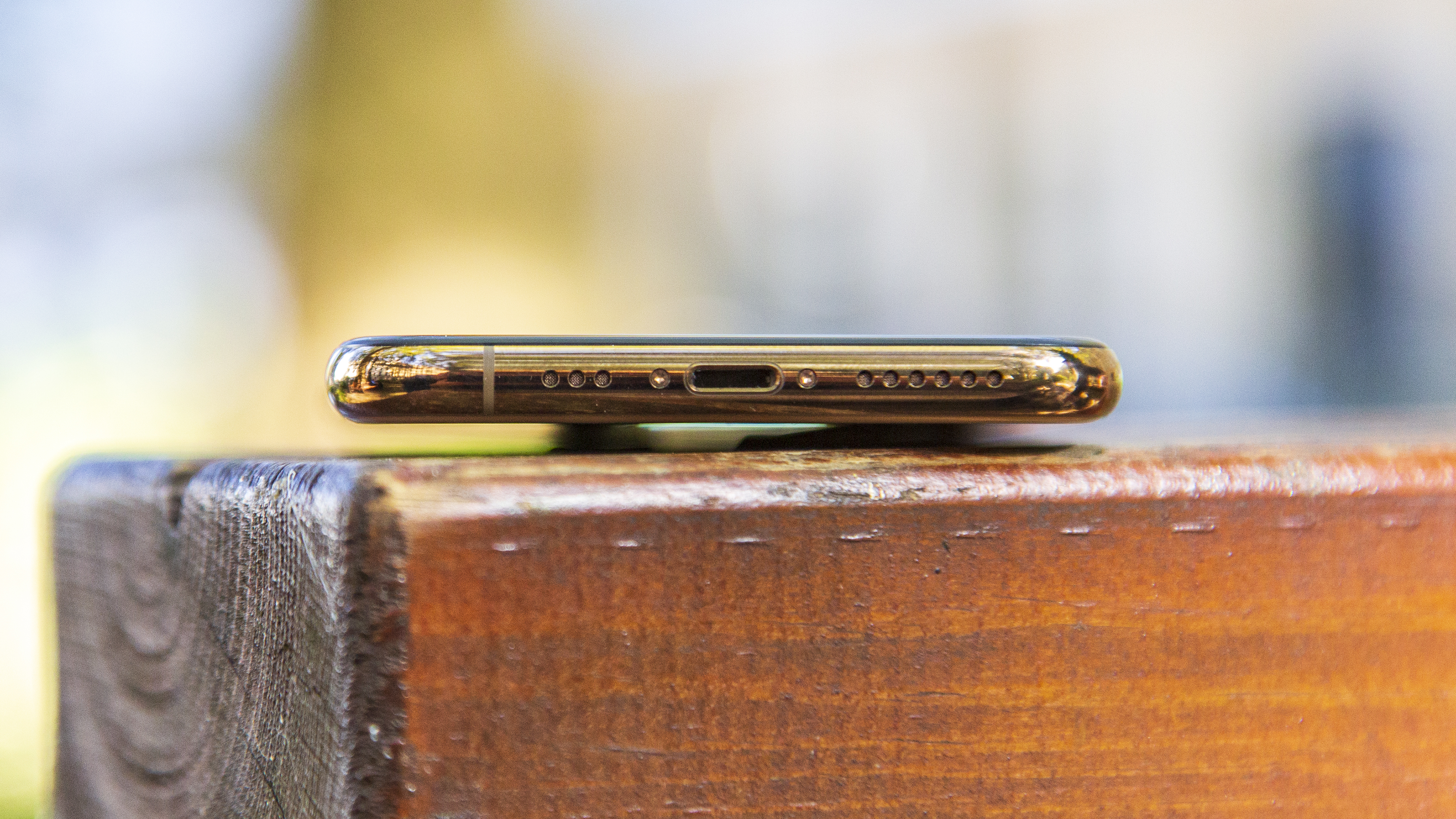 The AR gaming - ElemenTao - was the biggest killer of battery life, with the phone getting warm quickly when in the middle of a game.
When hearing from Apple on the new A12 Bionic chip, it's clear the brand is keen to push the power of the iPhone's AR prowess to create ever-better AR games, so if you're someone that wants to keep battery life safe then it's probably best not to go down this route too often.
On a quieter day, where we would use it to watch a few videos, answer mails and messages but mostly leave it on a table and not touch it as much as possible, didn't yield much better - it was close to 25% around 7PM, which is fine if you're heading home, not so good if you're on a night out.
We ran the same battery test that we put all phones through: a Full HD video run at full brightness for 90 minutes. The iPhone XS scored very close to the iPhone X from last year, dropping to 89% (where the X managed 90%).
This is excellent again, as usually we're used to seeing handsets lose around 20%, and more LCD-based iPhones easily drop 25%, so the OLED tech seems to be very efficient.
Based on what we've seen so far, we're pretty confident that the iPhone XS is one of Apple's better performers on battery life, but it's not going to trouble the top performers on the market.
What Apple has done is include wireless charging once more, and if you buy a couple of charging pads you'll find that battery worries become a thing of the past - one at home and one on the desk at work and you'll rarely need to charge any longer.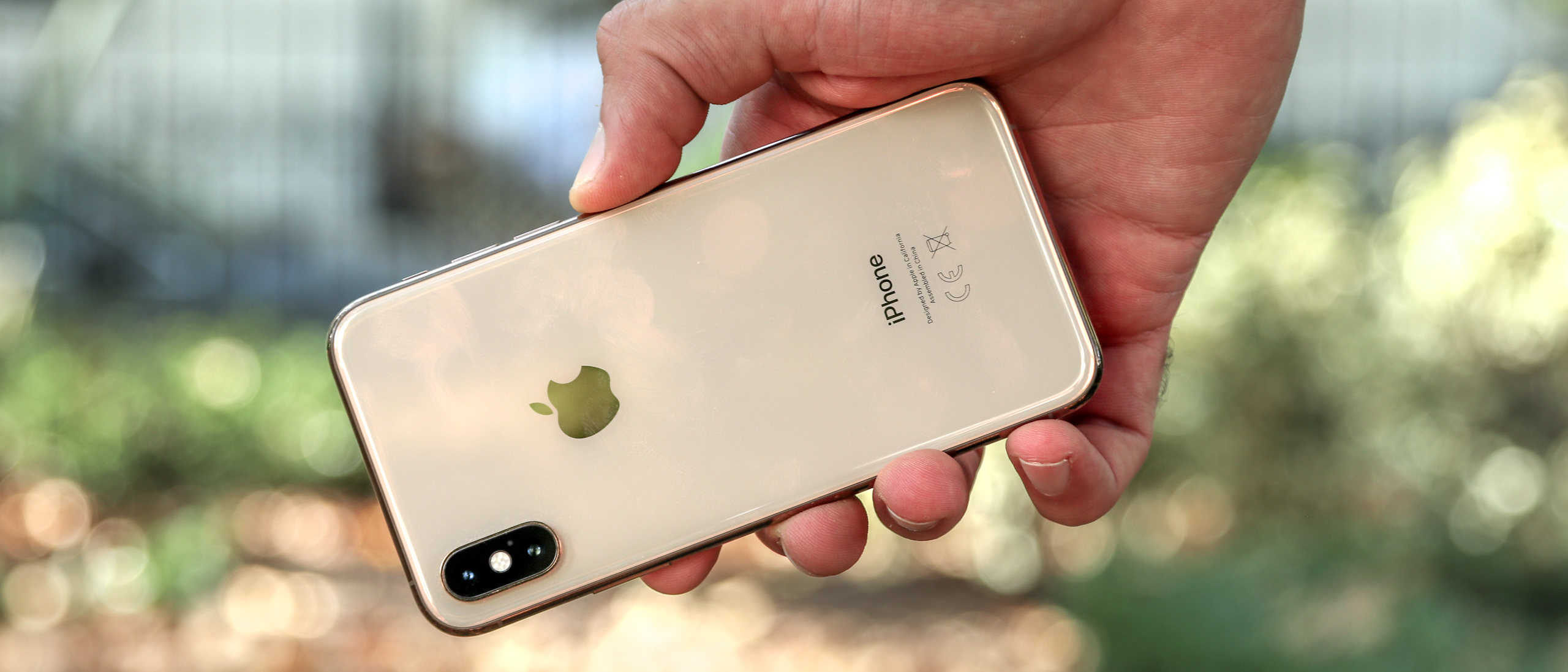 One of the rumors making the rounds before the launch of the iPhone XS was that Apple might finally bundle a fast charger in the box, but it's the same standard one as before. This is a shame as it would offer 50% power in just 30 minutes, and given the slightly-slippy battery life that would have been a great thing to have.
However, the battery life on the iPhone XS is improved once again, and if you're coming from the iPhone 7 or lower you'll be really pleased with what's on offer - as long as you don't enter the augmented reality world too often.
For better battery life still, consider the newer iPhone 11, iPhone 11 Pro or iPhone 11 Pro Max, as Apple has offered improved life on its latest trio.
Verdict
The iPhone XS at launch was easily the best iPhone Apple had ever made - it had the fastest processor, top screen and least bezel out there. The only difference between the smaller XS and larger XS Max is the screen size and battery life, so it's nice that the difference between the two is minimal.
It's difficult to deliver a proper verdict on the iPhone XS, because it's not much of an upgrade at all over the iPhone X, so usually we'd recommend going for the older model.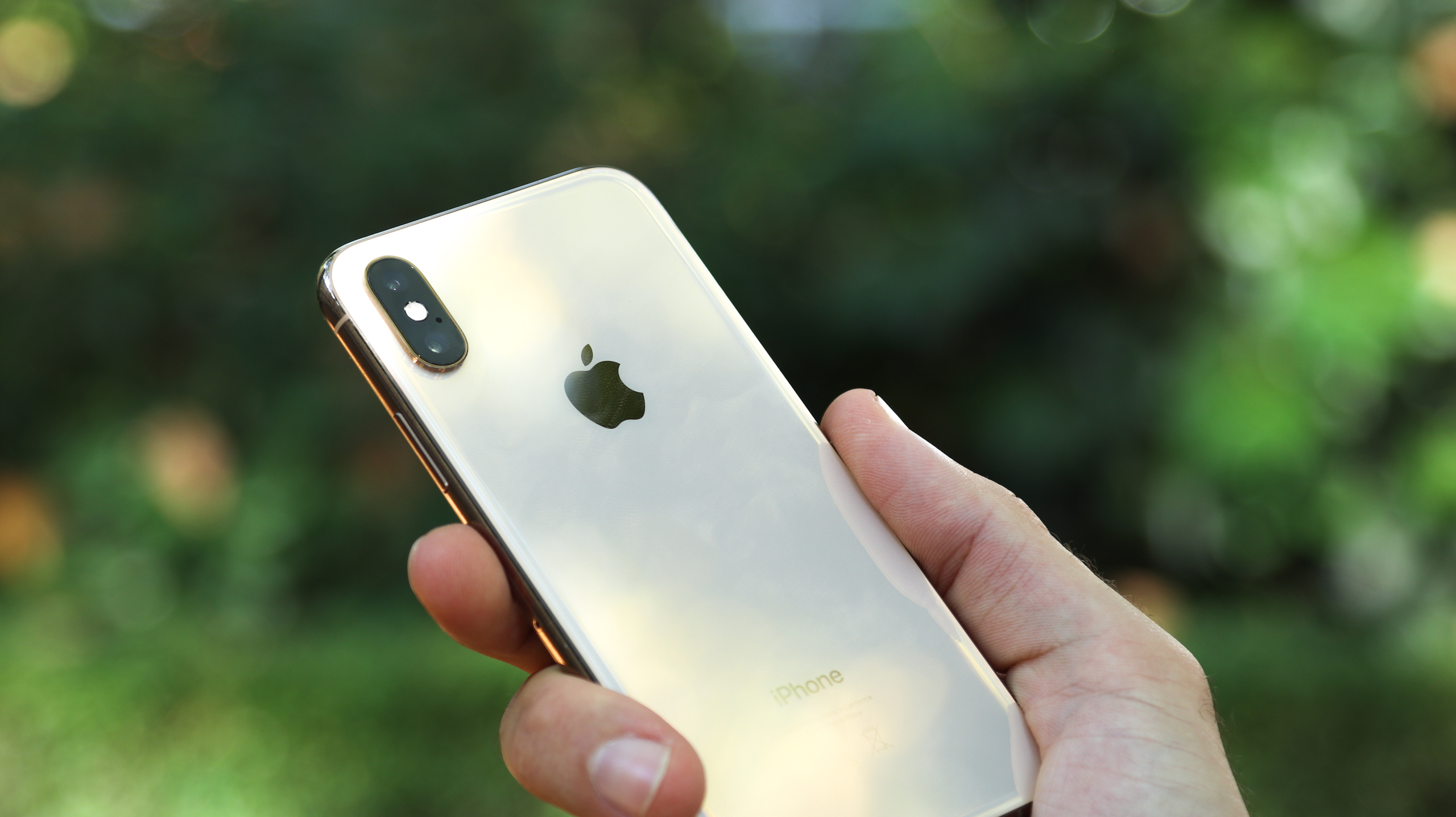 In this case Apple's decided to take the iPhone X off the market, so if you want a top-end iPhone you'll need to pay the high cost of the XS or go for the newer iPhone 11 Pro or iPhone 11 Pro Max.
The chances are you're thinking of upgrading to the iPhone XS from an older iPhone, in which case we'd say: absolutely do it, as long as you can afford it. As an investment in day-to-day life, it's worth a little extra as the improved screen quality, the better speakers and longer battery life will be of real use.
The camera will wow anybody using anything older than an iPhone 7 for sure, and the portrait mode is really nice when you play around with the effects a little.
Who's it for?
The iPhone XS is for those that want a fast, powerful and impressive smartphone - not just Apple lovers.
Were the iPhone X still on sale we'd mark the iPhone XS down a little, but as it was the only premium handset from Apple on the market at launch (alongside the similar iPhone XS Max) it has to be compared to the best around - and it stands up pretty well.
It was the most powerful smartphone we'd tested, has a comparable camera and a top-end screen - battery life could be improved, sure, and that may be the thing that irks Android users the most, or possibly the lack of headphone jack and adaptor in the box.
However, if you're after the ease of use the iPhone offers, want one of the best on the market and are prepared to pay a little more for the privilege (but not quite as much as an iPhone 11 Pro), then we definitely recommend the iPhone XS for the job.
Should I buy it?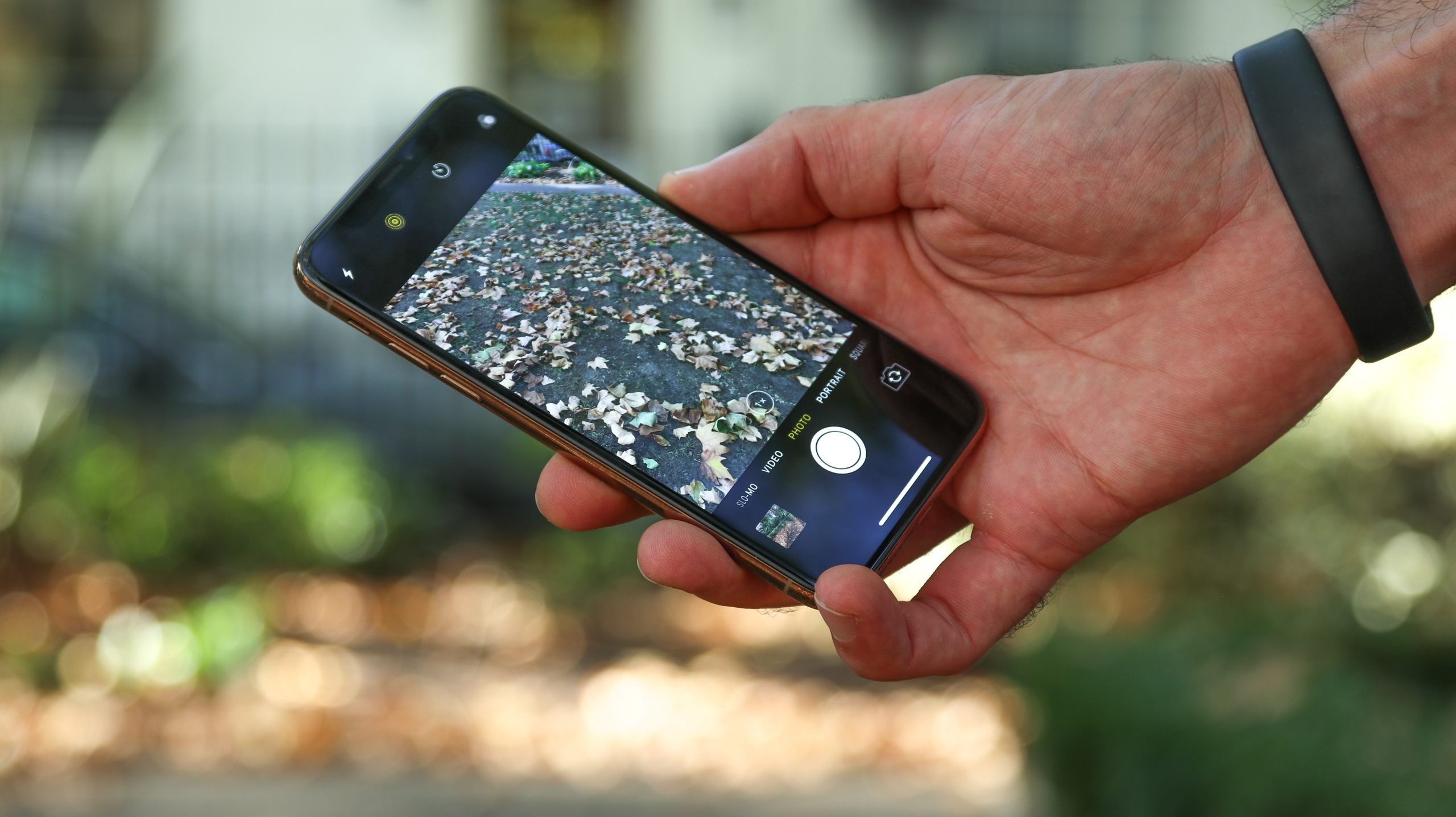 Ooh, now here's the hard question. If the iPhone XR didn't exist, we'd suggest that you go out and get the iPhone XS as the cost doesn't really plummet that much over the course of the year - so if you can afford it now, then go for it.
However, the iPhone XR offers a lot of similar features: large display, A12 Bionic chipset, iOS 12, TrueDepth camera on the front - and it's much cheaper (without still being that cheap).
If you just want a good and powerful iPhone, the sleekest you'll be able to buy this year, then go for the iPhone XS (or think about boosting up to the iPhone 11 Pro).
But just make sure it's in your price range first.
First reviewed: September 2018
Competition
Whether you're set on Apple or open to Android there are alternative phones you might want to consider, most notably the following four.
iPhone 11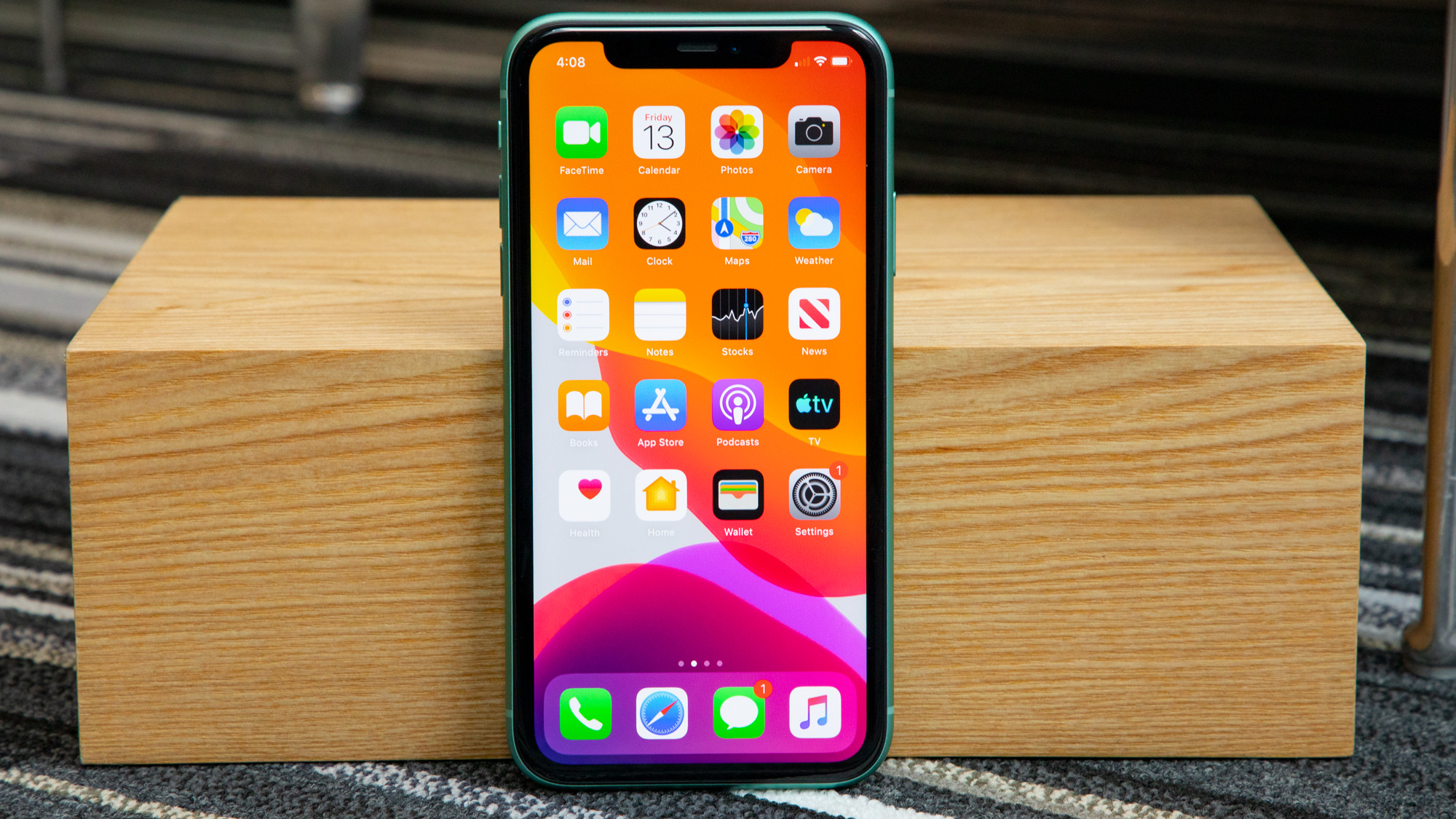 The iPhone 11 is a newer handset yet the price is surprisingly palatable by Apple standards. That's in part because despite the name this isn't Apple's main flagship for 2019.
In fact, it has an inferior LCD display compared to the iPhone XS, but battery life should be better and there's more power here, so it depends what you most value as to which is the better buy.
Read our full iPhone 11 review
iPhone 11 Pro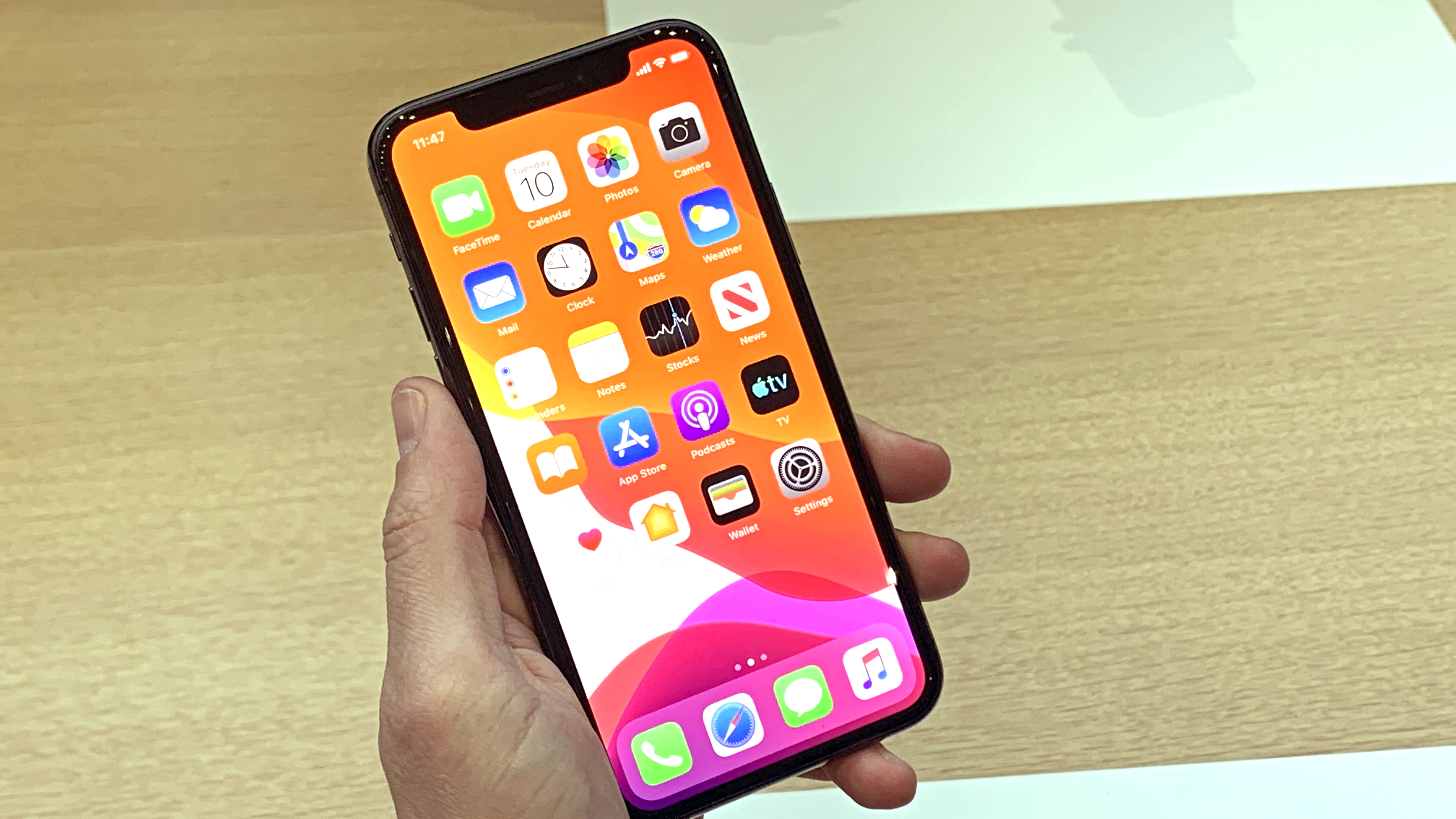 The iPhone 11 Pro is the real successor to the iPhone XS and it's a bigger upgrade than the XS was from the iPhone X, though not by much.
It has a newer, faster chipset, an extra camera lens, and a new frosted finish on the back, alongside a bunch of smaller upgrades, such as a slight battery boost.
This isn't a phone to upgrade from the iPhone XS to, but if you're choosing between the two and you have the cash, the iPhone 11 Pro is the superior handset.
Read our hands-on iPhone 11 Pro review
iPhone XS Max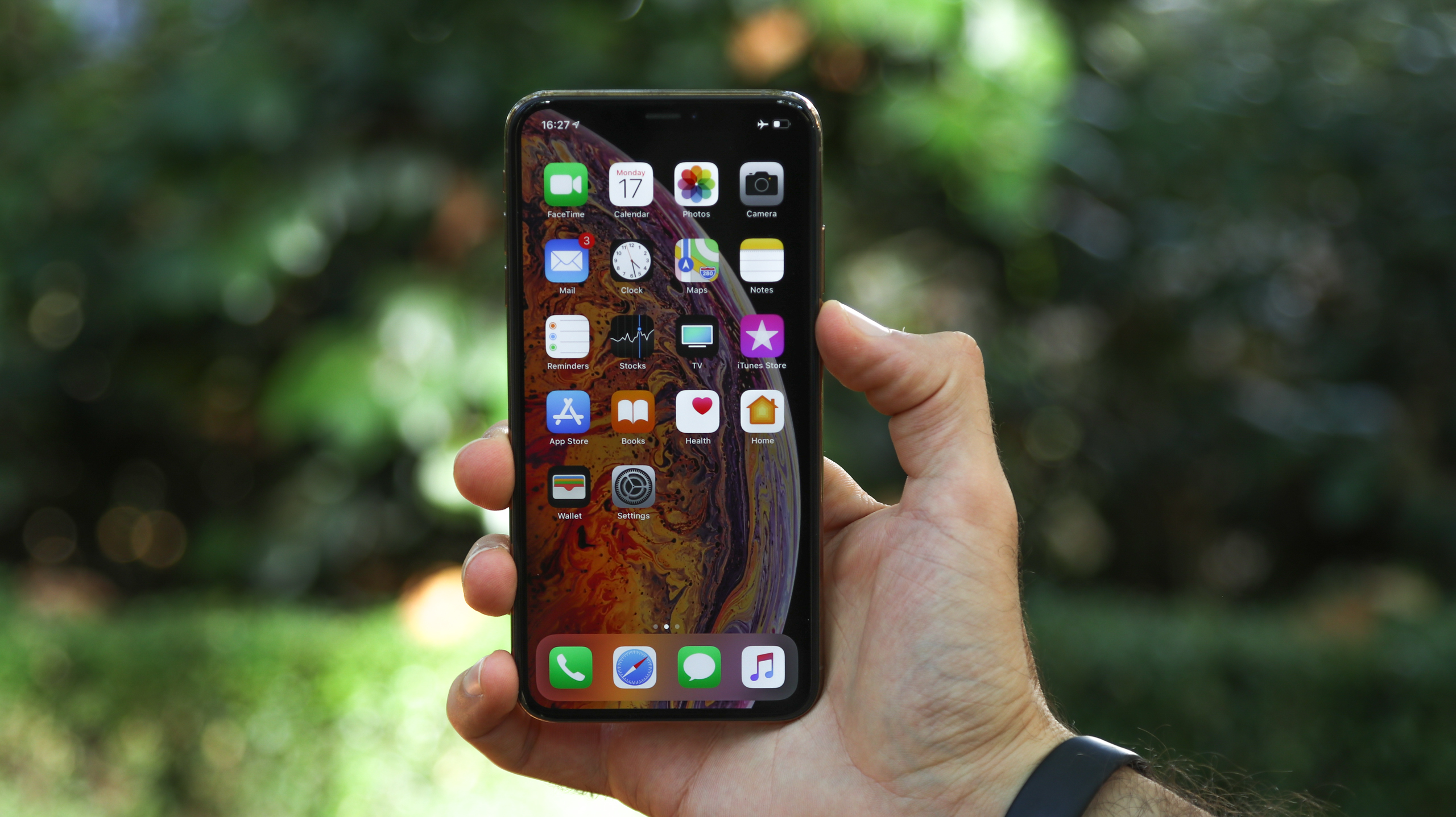 The iPhone XS Max is a much bigger phone than the iPhone XS, at 6.5-inches. That's the main difference between the two and makes the XS Max the better option for video viewing and gaming.
The iPhone XS Max also has a bigger battery and theoretically longer life than the iPhone XS, though both of these phones will typically want a nightly charge.
The trade-off for these larger elements is a higher price, with the iPhone XS Max costing a chunk more than the already-expensive iPhone XS, so you'll have to really want that bigger screen.
Read our full iPhone XS Max review
Samsung Galaxy S10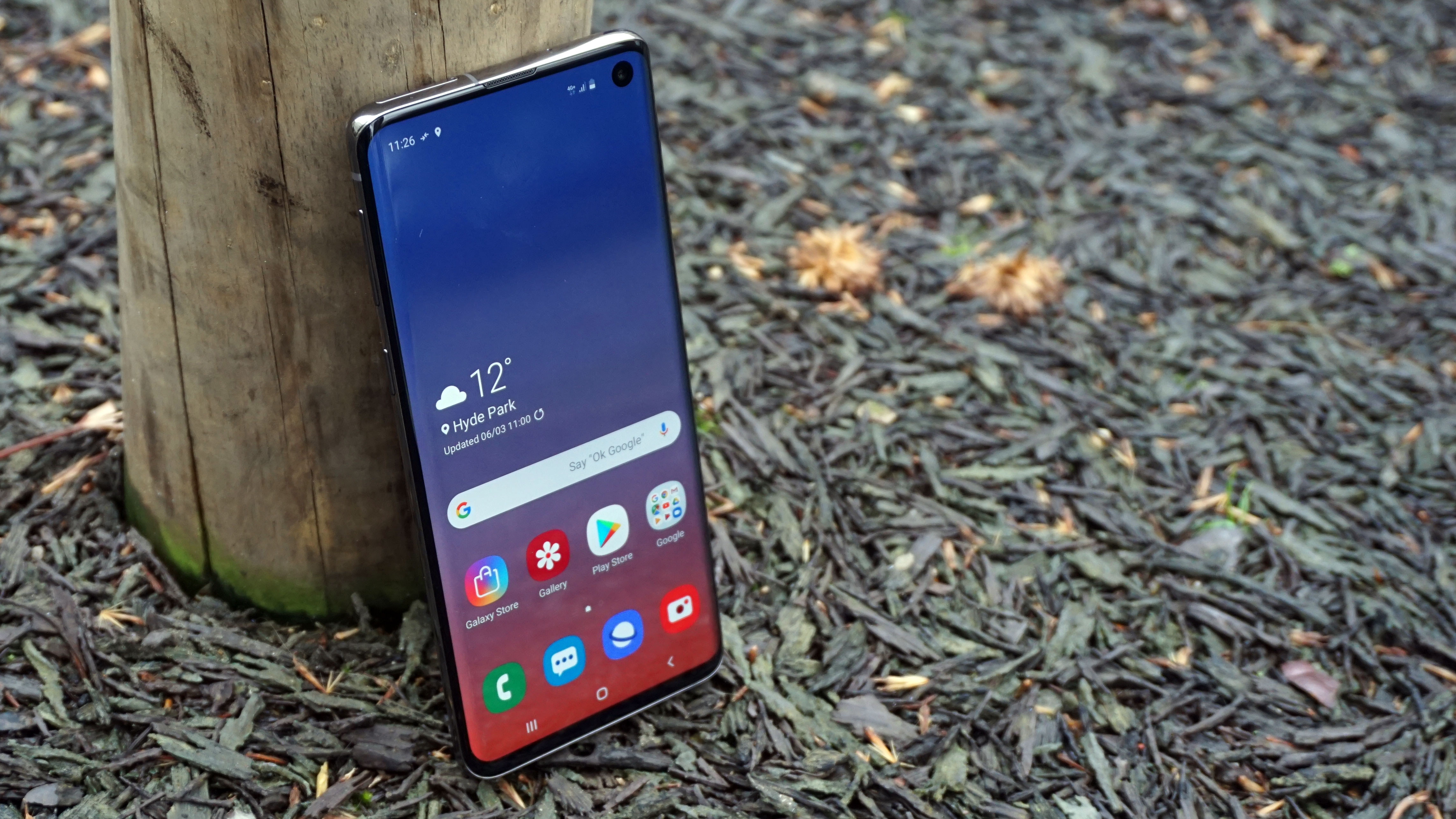 The Samsung Galaxy S10 is - along with the Samsung Galaxy S10 Plus - the latest and greatest Galaxy S flagship from Samsung and the main rival to the iPhone XS over in Android land.
Samsung's phone has an all-screen design with a punch-hole camera taking the place of a notch. There's also an in-screen fingerprint scanner and a whole lot of power.
The Galaxy S10 also has a triple-lens camera on the back, a nifty Wireless PowerShare feature (which lets you use the phone as a wireless charging pad for other devices), and a high-quality 6.1-inch 1440 x 3040 AMOLED screen, making it larger and sharper than the iPhone XS.
Despite being a newer phone it's also slightly cheaper than Apple's handset, but still costs a lot. Though if money is no object then you might want to consider the Galaxy S10 Plus instead - it has an extra camera on the front, an even bigger screen, a huge battery and a price tag similar to the iPhone XS.
Read our hands on Samsung Galaxy S10 review
iPhone XR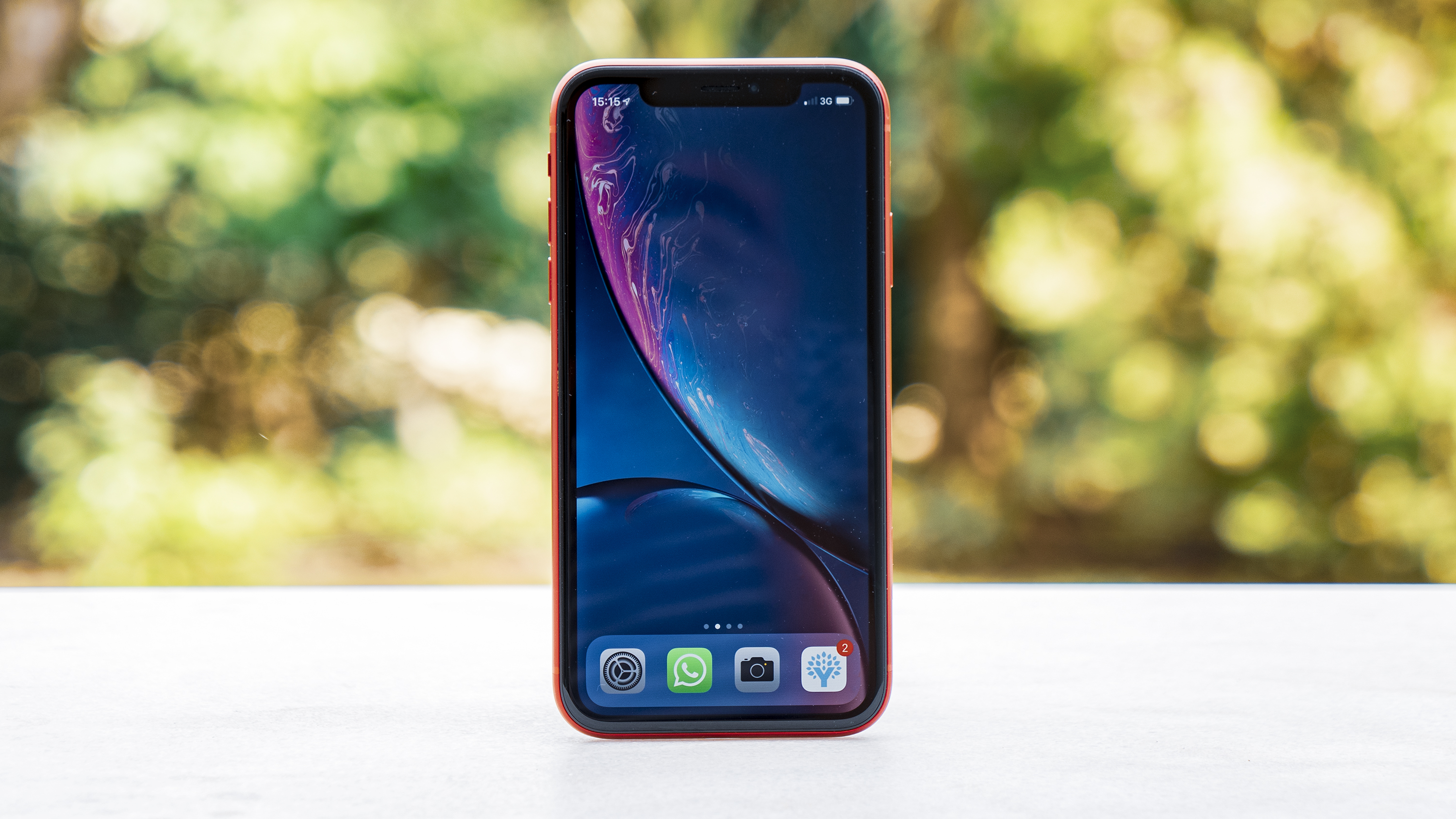 Apple's 'cheap' iPhone, the iPhone XR is still a moderately expensive device, but it's rather more palatable than the iPhone XS on that front.
It actually has a bigger screen than the iPhone XS at 6.1 inches, but at 828 x 1792 it's not as sharp, and it uses LCD rather than OLED. The iPhone XR also has just a single-lens rear camera rather than a dual-lens one, and while the design is similar it has larger bezels and a thicker build.
That said, you get the same top-end chipset and Face ID camera as the iPhone XS, so most of the core features and power is intact.
Read our full iPhone XR review