The Apple Watch 3 (or Apple Watch Series 3 if you're being particular) has been superseded several times over, most recently by the Apple Watch 6, and Apple Watch SE - the latter of which could be a real rival for it, since they're both budget models.
But the Watch 3 remains on sale - which is more than we can say for the Apple Watch 4 or even the Apple Watch 5 - and it has been discounted heavily now too.
The Watch 3 is available in two forms – one with cellular connectivity, and one with just GPS. As the replacement for the Apple Watch 2, this device was the flag-bearer for fitness and longevity, with run and cycle tracking on board and a water-resistant casing for swimming, plus the same heart rate monitor on the underside.
And while newer models pack in extra features and faster chipsets, Apple has kept supporting the Apple Watch 3 with software updates, most recently watchOS 7, which adds sleep tracking, new workouts, and a whole lot more.
Update: watchOS 8 was announced at WWDC 2021, bringing more software and features when it fully launches later this year – and yes, it's compatible with the Apple Watch 3. Eager fans can get the developer preview now if they're part of the developer program, or join the public beta in July.
Apple Watch 3 price and release date
Launched September 22 2017, still on sale from Apple
Price starts at £199 / $199 / AU$319
LTE version starts at £299 / $299 / AU$469
At launch in late 2017, the Apple Watch 3 was the most expensive wearable the company sold but now the price has shrunk since the launch of the Apple Watch Series 4 and Apple Watch 5. It's still not an inherently cheap smartwatch, but it's a lot more affordable now.
There are two variants of the Apple Watch 3, one with LTE / cellular capabilities and one with just GPS onboard.
The former costs £299 / $299 / AU$469 / AED 1,199 or £329 / $329 / AU$519 / AED 1,329 (for the 38mm and 42mm bands respectively) these days thanks to a serious discount after the release of the Apple Watch 5.
The 3 series GPS version is much cheaper at £199 / $199 / AU$319 for the 38mm and £229 / $229 / AU$369 for the 42mm.
It's worth noting also that while Apple has discontinued the Apple Watch 4 and 5, you can still get the Apple Watch 3 direct from the company, so it's easy to get hold of.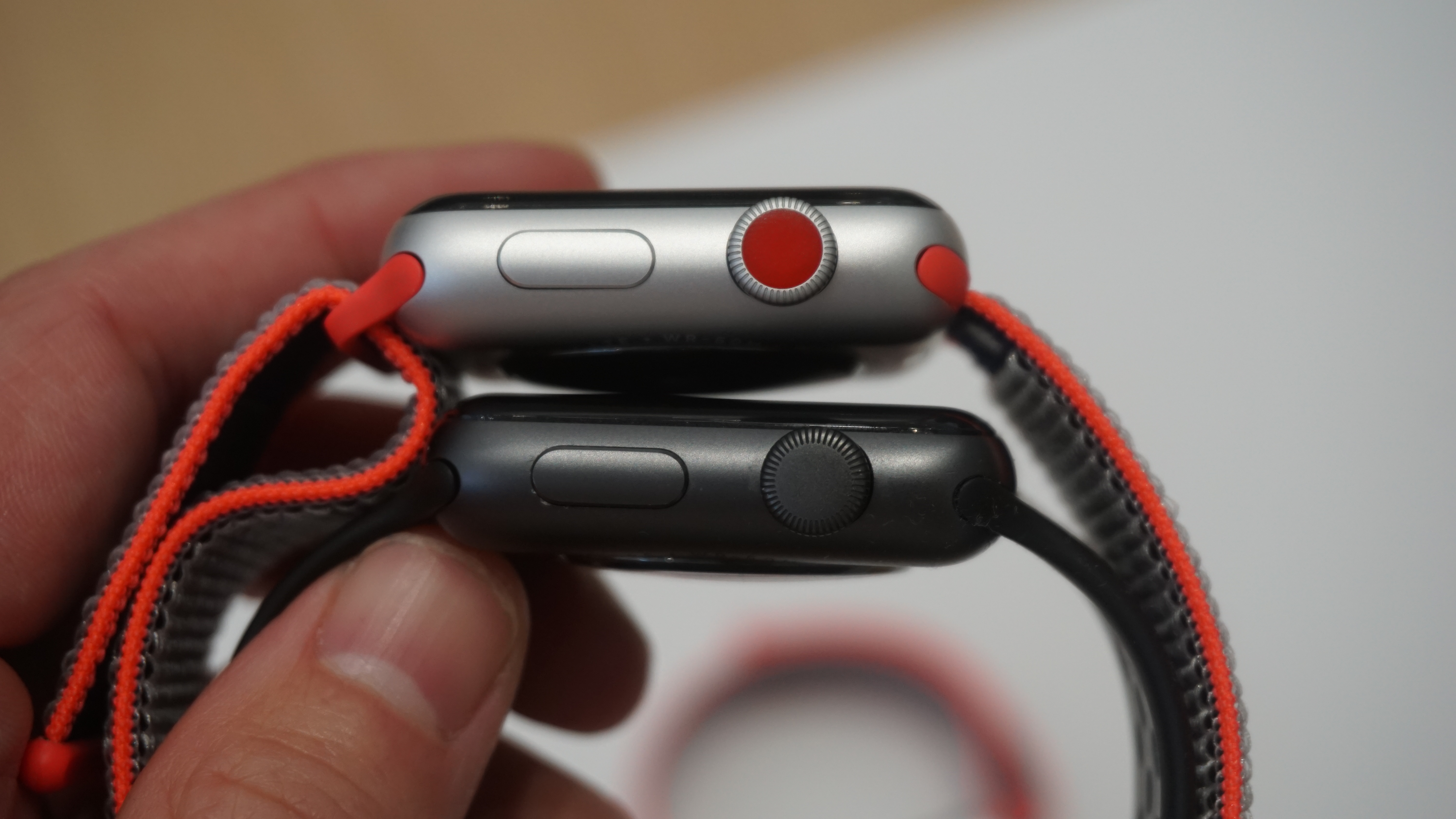 Do we need LTE?
Connects pretty well, can be a touch patchy
Extra cost to stream your data from the Watch
The biggest upgrade the Apple Watch 3 brought was its own cellular connection inside, so it can work independently of your phone.
Does that mean you can buy one without owning an iPhone? Sadly not… not by a long way. In reality it means that you can receive phone calls and some app notifications when your phone is at home, but otherwise it's totally dependent on your handset.
In terms of notifications, if the app you want to use hasn't been upgraded to work in 'standalone mode' (as in, doesn't need a phone connection to function) then you won't get updates and notifications even if the LTE connection is enabled.
The ability to connect to a cellular network is fine, but doesn't feel like the most crucial feature to add in - although some people have already reported it's saved their life.
The call quality from such a small device is really rather impressive – we conducted a phone chat with someone while running, and both the voice quality out of the speaker and the sensitivity of the microphone were excellent.
It meant we could run pretty much normally and still hold a conversation without having to hold the Watch 3 to our head. In fact, it was so loud you'll need to move quickly to stop people listening in.
It's less useful when driving - the ambient noise makes it harder to hear what's being said - but it'll do in a pinch and save you from illegally grabbing your phone. We would question whether you really need the functionality – not least because you have to pay extra for it.
It's particularly galling that you need to spend between $5-$10 / £5 / AED 25 per month to have your data - that you're already paying for - pumped to your device.
If adding data to the Watch was free and just naturally extended to the wrist, it would be fine, but the added cost makes it hard to recommend the LTE version for this reason.
50 million songs on the wrist
One other upgrade is the addition of music streaming, something that was announced at launch of the Apple Watch 3 but curiously wasn't there at launch.
This feature - if you've paid all the money to have the LTE-enabled variant of the Watch 3 and are paying out extra cash each month to have the data - is actually quite a good addition.
You're getting two things with the new Apple Music streaming capabilities: Apple Music directly, and Beats Radio. These are both accessed the most simply through Siri - you can tap through the Watch to get there, but it's very fiddly.
The easiest way is to ask Siri on the go to play the kind of music you want - whether that's by genre, a playlist you've already created but not synchronized, or just a certain song.
It's not perfect - especially when outside and walking or running - but when it works it's a dream, a futuristic scenario where you command almost any song in the world via a chat with your wrist.
You definitely need to be embedded in the Apple Music system for this to work well - you can't browse playlists on the wrist, for example, and just asking Siri to 'Play some running music' results in some odd choices. However, a running playlist you've already created can be accessed in a second.
Well, we say in a second... far too often Siri would have a problem connecting and would tell us to 'Hold on... I'll tap you when I'm ready'. And then not connect for ages, forcing a retry.
The whole Apple Music streaming setup is brilliant when it works, when you ask for some music you'll enjoy and it plays something you enjoy.
It's a little too glitchy at times to fully feel like you're constantly connected to so many songs - and you'll generally have your phone with you, which is a far better way to access songs, but it's a nice feature and one that will only improve.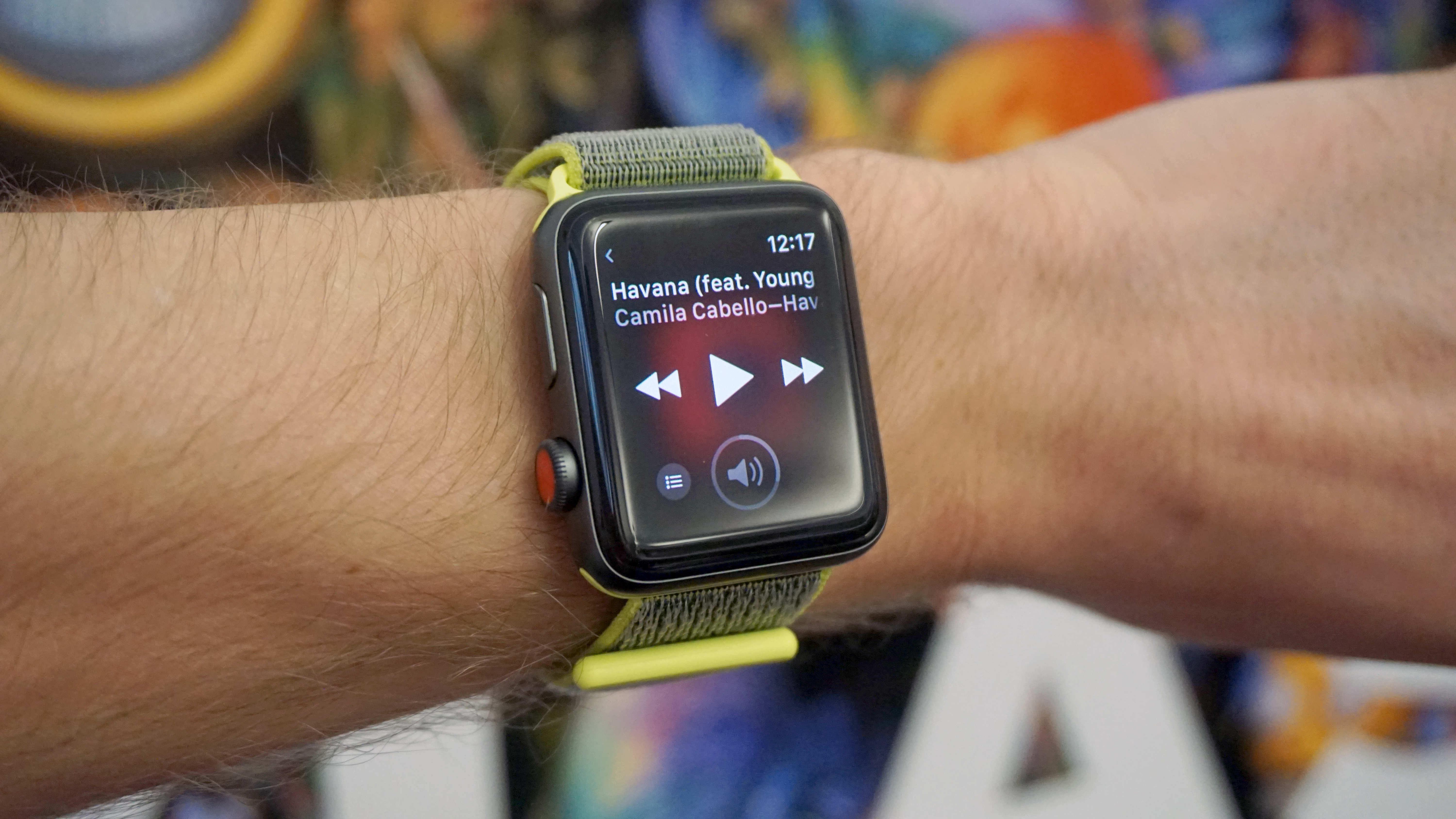 Despite the Apple Music streaming capabilities, we still can't really see a good reason to recommend the LTE variant of the Apple Watch 3, as the notion of not needing your phone to go running was taken care of by adding GPS to the watch with the second-generation model.
Do we want another time when we're always connected? Isn't a workout a time to switch off? And are you willing the pay the much-larger price premium to have the capability to listen to music or use apps away from the phone?
With that in mind you should only consider the Apple Watch 3 LTE variant if you're worried about not being contactable when out exercising, or inexplicably leave your phone in places.
Design and screen
Almost identical design to previous models
Screen is still vivid and bright
Smaller display than the Apple Watch 4
The design of the Apple Watch has become pretty iconic, in the way that people just know you're wearing the iTimepiece. When you see a footballer wearing a Fitbit you'll have to peer to see which model it is, but with the Apple Watch it's instant recognition.
Unlike the iPhone, we don't see the need to upgrade the design that much with a watch, and Apple's done pretty well to keep the chassis almost identical given that it's now packing in a new chipset and cellular connectivity in the two sizes of device (38mm and 42mm).
It's done so by integrating the antenna into the screen, which is an innovative way of saving space... although the Watch couldn't have stood to be made any chunkier, such is its square, curved design.
There has been a slight upgrade in the manufacturing process though, as clicking the Digital Crown or the power button feels firmer than on the Apple Watch 2.
This is subtle, but it's something we've noticed every time we've used the Watch 3. Apart from that, the only key difference is on the Digital Crown, which now sports a red dot to signify it's the new model.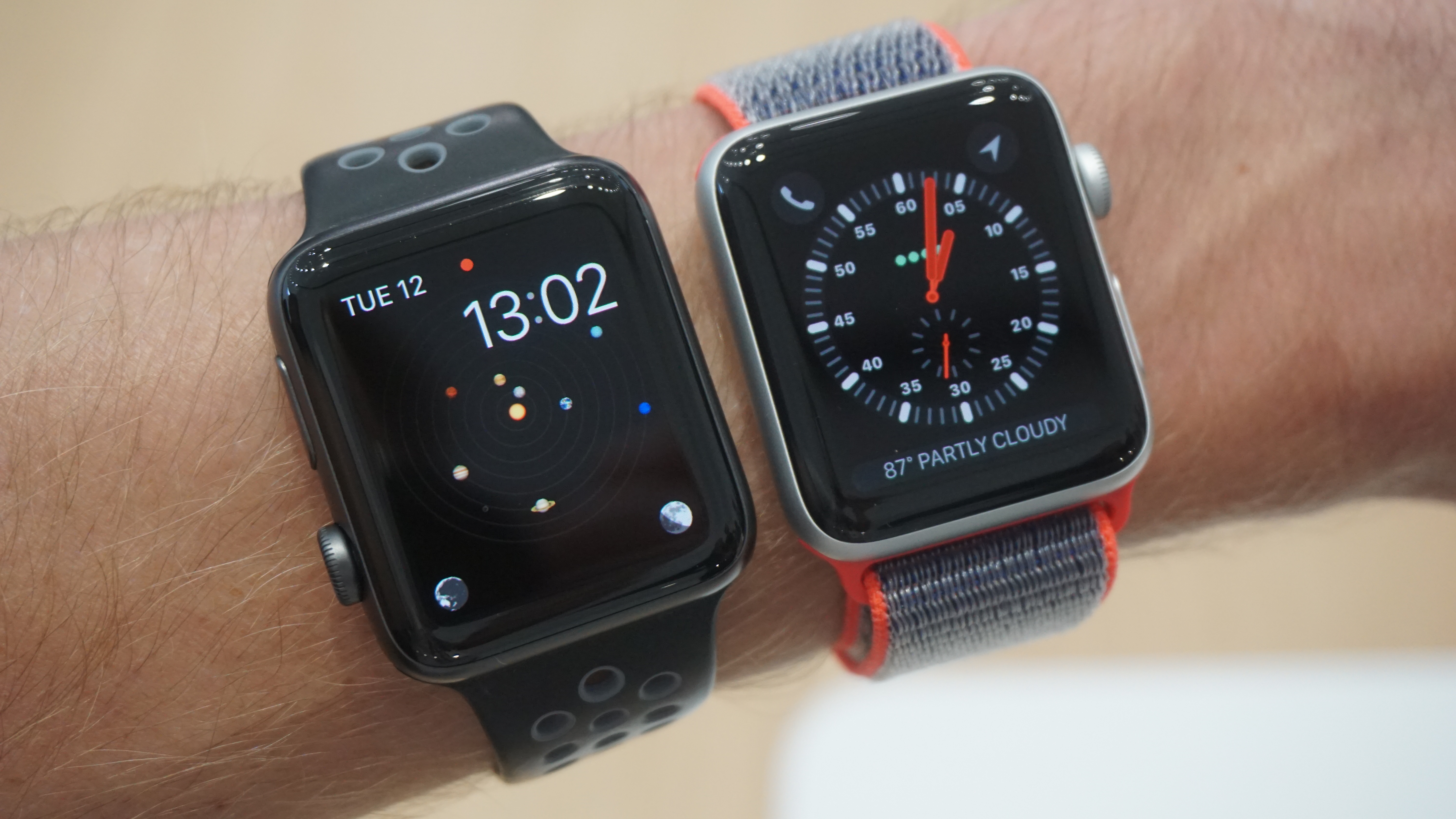 It's nothing major, but we did get a question about it when wearing the Watch, showing that people are interested when a new Watch appears.
It's elegant and light, and while some have yearned for a circular display, the 1.65-inch display (on the 42mm version) is certainly the optimal size and shape for displaying more data – and as mentioned, Apple has brute-forced acceptance of its watch design into the market.
The screen itself, which uses OLED technology, has always been one of the most attractive on the market. It's clear, vivid and bright, and we never had an issue with not being able to see it when out and about.
Well, that's not entirely true – the screen does switch itself off to preserve battery when needed, and that means you have to flick your wrist to see the display.
While this is far from ideal, Apple has tuned the algorithm to such an extent that even a tiny little flick will fire up the display – and while this isn't always as accurate when running, for example, it's a lot, lot better than we saw with the first version of the Apple Watch.
Image Credit: TechRadar
Faster dual-core processor
WatchOS 4 was a great upgrade
Now runs watchOS 6 software
If you've used an Apple Watch in any way before, there won't be a lot that's alien to you on the Watch 3. The process for using it is exactly the same, apart from a couple of key differences.
Firstly, the dock (summoned by pressing the power button once) is finally a useful feature. When the original Watch launched, pressing this button just opened a menu of contacts who you could scribble rude messages to. It was pointless.
Now, it's a scrollable dock of your latest apps, as Apple has managed to tweak the software to enable them to stay in a kind of stasis and not destroy your battery life.
Flicking through the dock is a pleasant experience, and much nicer when you're working out and quickly want to jump to the music player to change tracks.
While Apple is touting the speed of the Watch, there's still an element of delay in the process that can irk – it's subtle, but when trying to get back to the main Watch face it can take a couple of incorrect clicks of the Digital Crown before you get there, when you expect it to act instantly like a home button.
You'll also be subject to a spinning icon when trying to enter some apps - we can't see why, with the faster processor, the Timer app won't load instantly, for example.
The rest of the interface is very similar to before – it's quite hard to hit the right app in the main 'spread' of apps, although you can zoom in for more accuracy.
Increasingly we found ourselves using Siri for the task by simply holding the Digital Crown to get something to start. However, some apps didn't want to open this way (or, in the case of Strava, claimed to not be installed properly despite being part of the app list to choose from), so there's still a little bit of work to do there.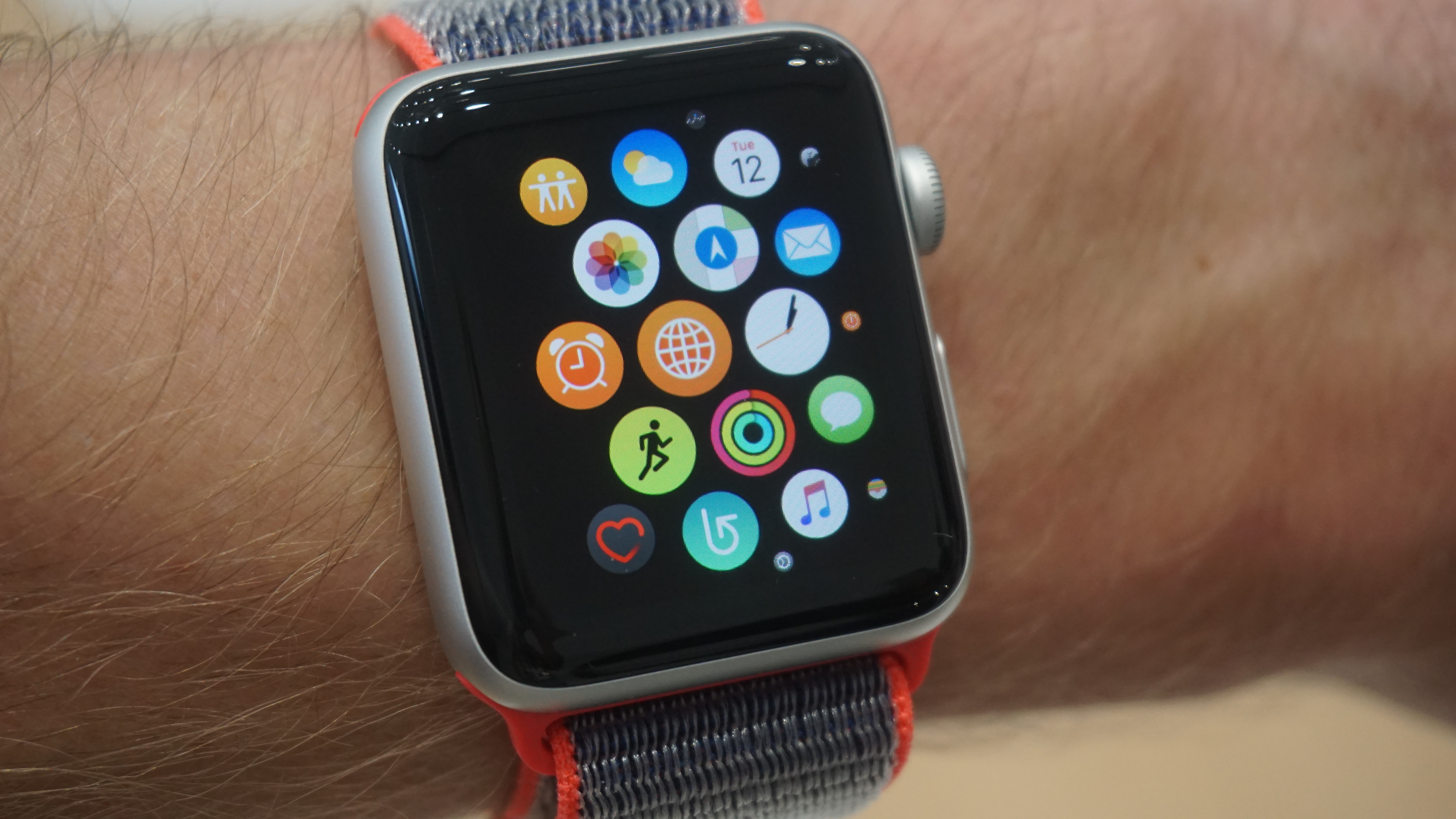 Siri's ability to talk is useful when driving, for instance. If you want the Watch to do something like skip a track or look for something to play, not taking your eyes off the road is a must, and having that vocal feedback is really necessary.
However, at other times you don't always want the back-chat – it's bad enough talking to your Watch in public already, let alone suffering the embarrassment of being told 'Hmmm, I didn't quite catch that' or the fairly regular times when Siri would hang and not connect to the server.
It feels like we're still saying the same things about Siri as on the iPhone years ago – if the commands aren't accurately heard and flawlessly handled, people will lose interest. And when we ask to start a run, only to be told that Siri will get back to us when it's ready, it makes us not want to use it.
Apple has said Siri's speaking capability is borne of the new processor inside, which is powerful and fast enough to offer voice response. Did we notice a real speed upgrade? Not really, but it is more rapid than the base model Apple Watch Series 1.
The operating system is better than before, as mentioned. Things like Breathe, where the watch will poke you to spend some time deeply inhaling to de-stress, do offer real benefits if you make the time to use them.
The Taptic Engine inside the device, which can create distinct vibrating patterns depending on what it's trying to tell you, feels incredibly intelligent compared to something that just buzzes to say 'hey, there's a thing to tell you about'.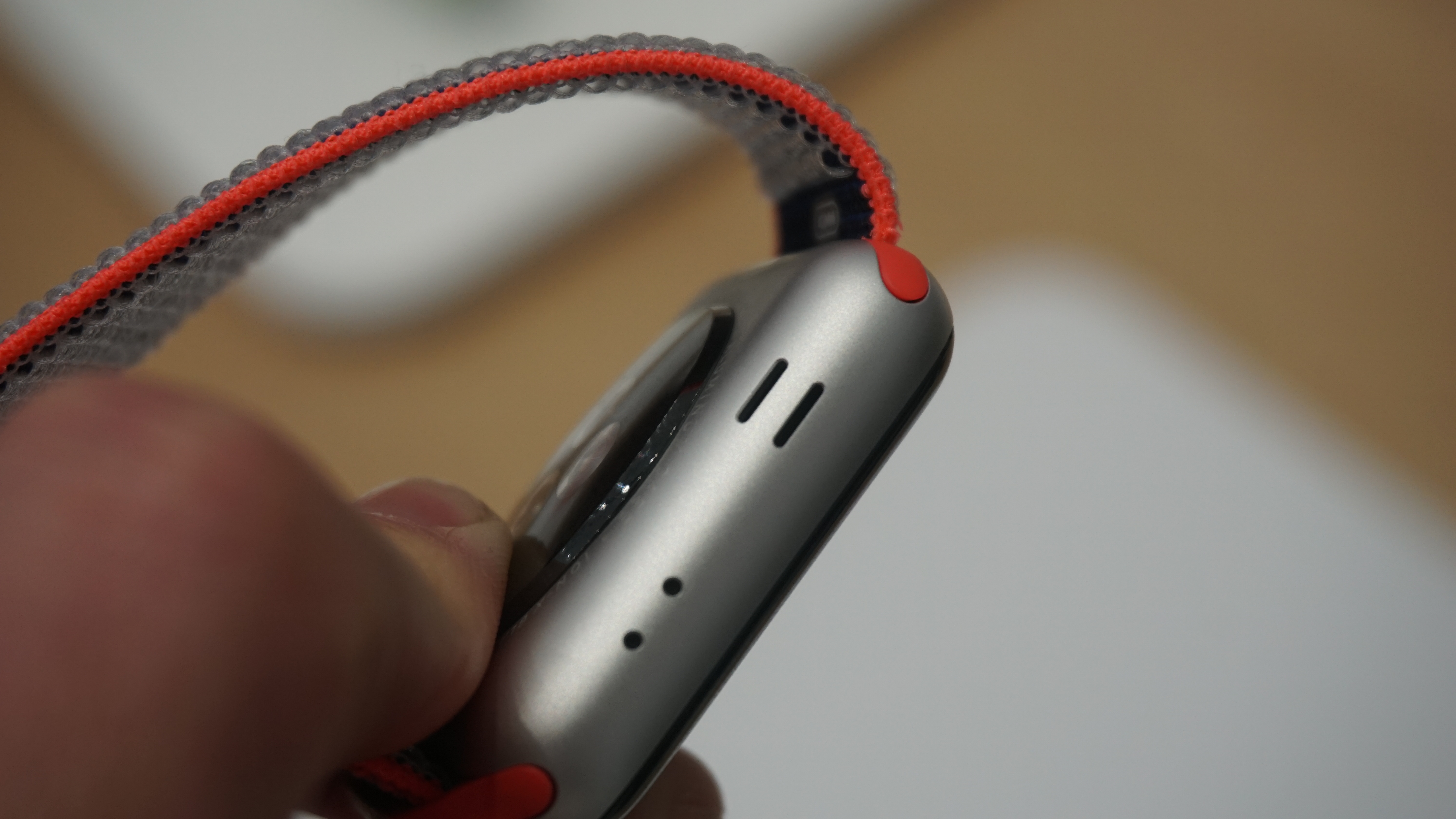 The distinctions are subtle yet noticeable, and once you get your head around the difference between a tap for an iMessage and a notification that you've run a mile it's easy to know whether it's worth checking your wrist.
And of all the watchOS 4 upgrades, our favorite is the Torch / Flashlight (depending on your country), which makes the screen bright white and is perfect for that moment when you're looking under the bed in the dark and need a bit more illumination to know if that really is a sock or something the cat dragged in.
However, there are still some limitations that we didn't expect with something as powerful as the Apple Watch 3. For starters, opening many apps will still see a swirling app icon in the middle of the screen as it loads – why does it take a second or two to boot up the Timer app?
And changing anything on the Watch still requires you to go into the app on your iPhone, with minimal settings or app alterations available from the device.
Apps are probably still the biggest bugbear of the Watch, to be honest. Some still didn't work when loaded and needed re-installing, and of all the apps we've got on the device (as they were already on the phone) we barely used any.
They're still mostly novelty – yes, it's fun to order a pizza from your wrist, or interesting to check how much money you've got left in a budget, but each time you feel a bit lazy for not doing it 'properly' on your phone.
We found the Watch 3 far better if apps were uninstalled then added one by one to prove their use - for instance, titles like RunGo, which can work independently and tell you about runs in new places is a great addition.
The Apple Watch 3 can now also be upgraded to watchOS 6 too, so you can make use of a lot of new software features, including an App Store on your wrist. That followed on from an update to watchOS 5, which added the likes of Siri Shortcuts and a Walkie-Talkie feature.
Image Credit: TechRadar
An ever-improving running watch
More strings to the fitness bow
As a fitness tracker, the Apple Watch 3 is one of the best
The fitness side of the Apple Watch 3 is arguably now the most important of the wearable range, and that's clear in the way Apple is positioning the device.
From improved heart rate monitoring to being able to take calls when out running, every featured is centered around the fact that you can live a better, healthier lifestyle with this device.
The heart rate monitoring is more advanced than ever - it's no longer just counting your beats per minute, but recording your daily resting heart rate, your workout ranges, pulse while walking, all to give you a chart of whether it's improving or not.
The thing is that, while this information is interesting, it's not given in a way that offers insights into what you're doing. One can extrapolate that a lowering resting heart rate is indicative of an improved level of fitness, but this isn't overt from Apple.
Apps will be able to take advantage of this information, but it would be nice to see Apple giving insights into this - heart rate variability is also tracked, for instance, and this is a really neat metric to show tiredness.
However, Apple just shows it as a number on the Watch 3, and that's something that certain users might like explained a little better.
One of the best things about the Apple Watch 3 is that it's got 16GB internal storage (for the LTE version, 8GB with just GPS), which means you can fill it with your tracks from your phone.
The Watch 3 will naturally sync tracks that you play regularly from the phone, which is nice when you fancy listening to some music and haven't bothered to sync anything over recently (or don't have the LTE version of the Watch or a data connection for streaming).
However, this only works if you have an Apple Music subscription or regularly listen to songs stored on the phone - any other streaming service isn't supported.
Being able to listen to music on the go this way is great for a run, and being able to switch tracks while running is ace, thanks to just a flip to the left showing the music screen.
However, be warned: syncing the music takes AGES, so you'll need to prepare the effort ahead of time. The Watch 3 needs to be charging, and it's best done overnight - this isn't something do just before you head out the door on a whim to take on a workout.
The music quality is strong though and if you're a signed up, regular Apple Music user, this is a strong reason to buy the Apple Watch. You can buy the older model to store tunes onboard but you'll only be able to stream songs on the go with the LTE capabilities of the Apple Watch 3.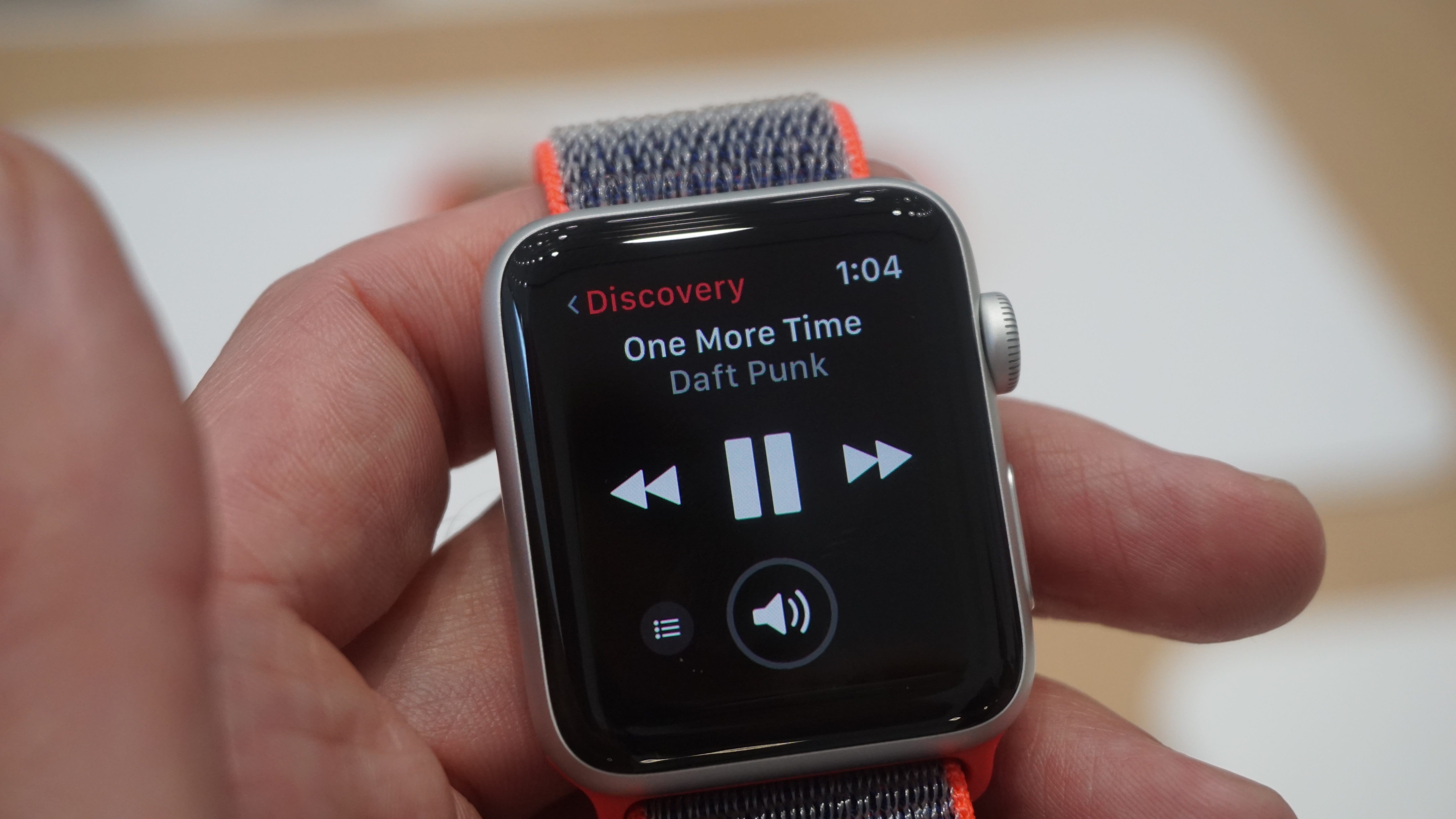 Another upgrade with watchOS 4 is 'daily inspiration', helping motivate you to achieve your goals when you wake up.
You'll be welcomed with an update on how you did the day before, and given information as you go through the day on how you're getting on. This is done using intelligence from the Watch 3, with it noticing when you're most active and prodding you at the right time.
This can be really helpful, inspiring you to take a little longer on the walk to work to just hit the required level of exercise (denoted by closing a ring), but it can also be infuriating if you're someone who gets obsessed with hitting your levels.
For instance, we were told at 8.30 in the evening that we still needed 100 calories to hit our target, and the Watch 3 suggested a 'brisk 30 minute walk' as a way to do this.
Given we'd just come back from a hard training session up and down hills, this seemed a bit of an unfair suggestion - sure, we'd missed our calorie goal (due to be sedentary in the office) but this extra work wasn't motivating.
(Admittedly, we went and ran around the roads until we'd closed the ring, but that's just an obsession).
Running with the Apple Watch 3
With the addition of GPS (in the Apple Watch 2) and Apple Music streaming on the new Watch, you could make an excellent case for the Apple Watch 3 being one of the best running watches on the market.
The inbuilt Workouts app has been upgraded time and again and is now a much more usable way to track your runs.
While it's still essentially just the same sea of numbers on your wrist when running, it's now much easier to get into a run with a single tap or set up a target - be that distance, time or calorie burn.
When on the run we found the heart rate monitor to be more accurate than before, sometimes even outstripping the chest strap in terms of monitoring our beats per minute correctly.
It wasn't infallible, with some runs instantly hitting a really high heart rate for no reason, so we'd still be tempted to use a chest strap to get a properly accurate heart rate, but overall it's a good tracker if you're thinking of doing one or two easier runs a week.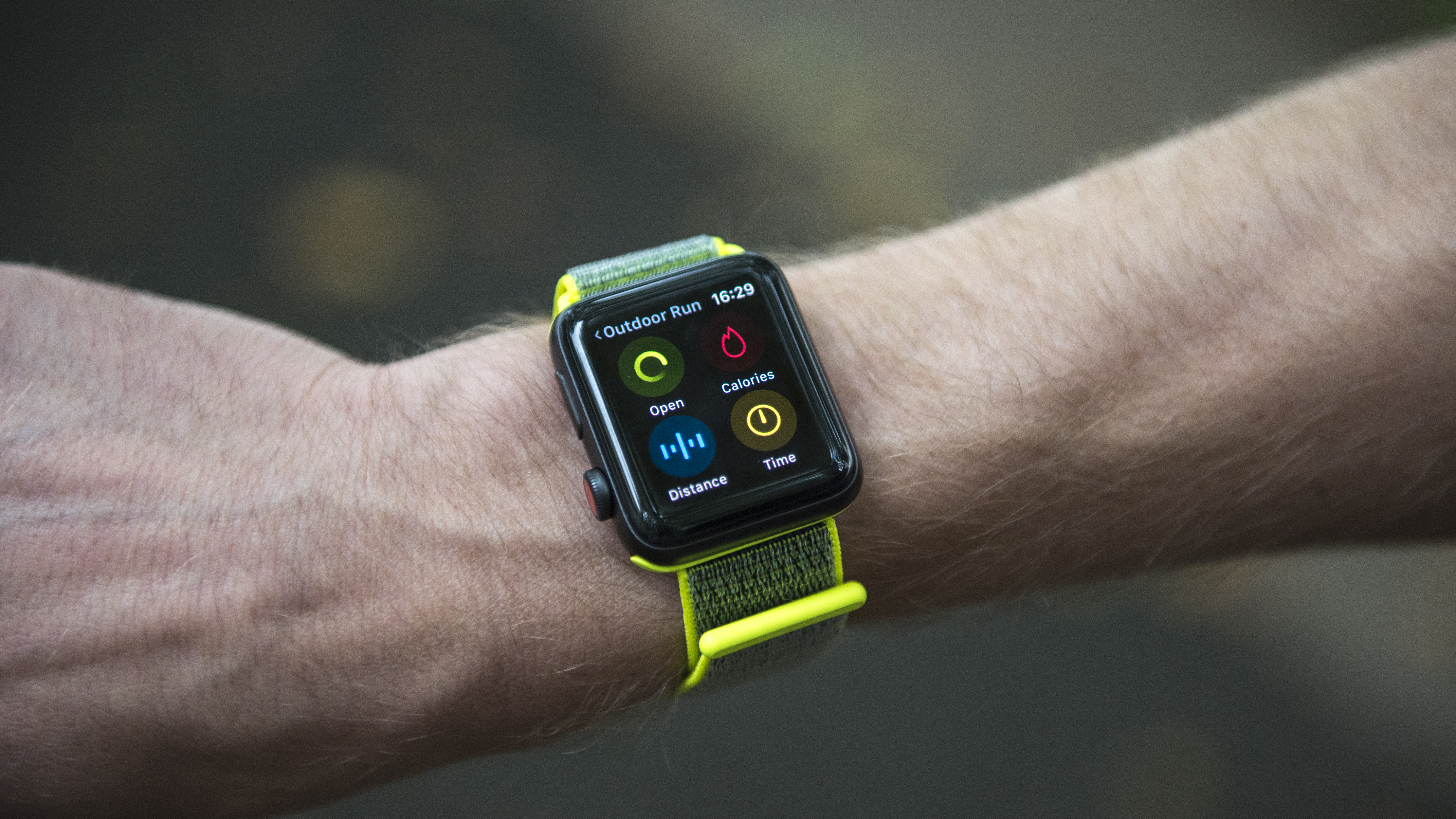 The accuracy of the GPS is as good as anything we've seen - Apple still refuses to let you see if the GPS has locked before you start a run though, which irks.
While we get that such a thing can get in the way of just getting out and running, it can have an effect on the distance you've run and when you like to be exact, that's annoying.
But much of the time the Apple Watch 3 tracked precisely as well as a dedicated running watch - we benchmarked it against the Garmin Forerunner 735XT and 935, and in both cases we were pleased with the results, with both offering very similar distances at the end of the run and pinging at the same point when we completed each mile.
Battery life, as explained elsewhere in this review, is excellent, and we enjoyed being able to truly drop the phone and still listen to music on the go. We do with Apple would put a dedicated podcast app on the Apple Watch to save your favorite shows on there (ideal for a long run) but that's the only bugbear.
Actually, that's not true - the data from the inbuilt Apple Workouts app is still locked inside, meaning you can't share it with something like Strava.
There's no reason that won't change, but until you can unlock your runs from Apple's Workout app (or the standalone apps improve in quality) it won't be considered a quality running watch...because we all know it doesn't count unless it goes on Strava.
There are ways around that - we've not tried them, but we're seeing good things about apps like HealthFit as a way of bringing your Workout activities to the surface - but it would still be much nicer if you didn't need the hassle of paying for, installing and firing up another app just to do this.
Swim tracking
The Apple Watch 3 follows in the footsteps of the 2 by allowing you to get the thing wet and dunk it in the water to track your swims.
It's 5ATM resistant, so you'll be able to thrash around in the pool with it – and it's a decent device to do so with.
However, if you're a keen swimmer, the basic swimming workout Watch app probably isn't for you. As far as we could tell in our disgustingly splashy attempts, there's very little that can be done here beyond just tracking how many lengths you've completed in the pool while stroking around.
That's on top of the usual metrics - heart rate, calories burned, distance etc - although you'll probably need a dedicated swimming heart rate chest strap to track your pulse accurately as we've found wrist-based option notoriously inaccurate in the pool.
What it doesn't do is offer more advanced features like drills or SWOLF measurement, which some swimmers will look for, and info like pace splits are best seen in the Workouts app after the swim, once synchronised with the phone.
But while the interface is simplistic, the accuracy is pretty high, and the Watch is able to tell when you're swimming and resting accurately through the accelerometer.
Third-party apps were more impressive though – we tried Swim.com as an alternative to the main workout option, and found it to be perfect for the swimmer who's just above novice. You can set drill distances and use a rest timer, with the Watch 3 pinging you through a vibration when it's time to get going again.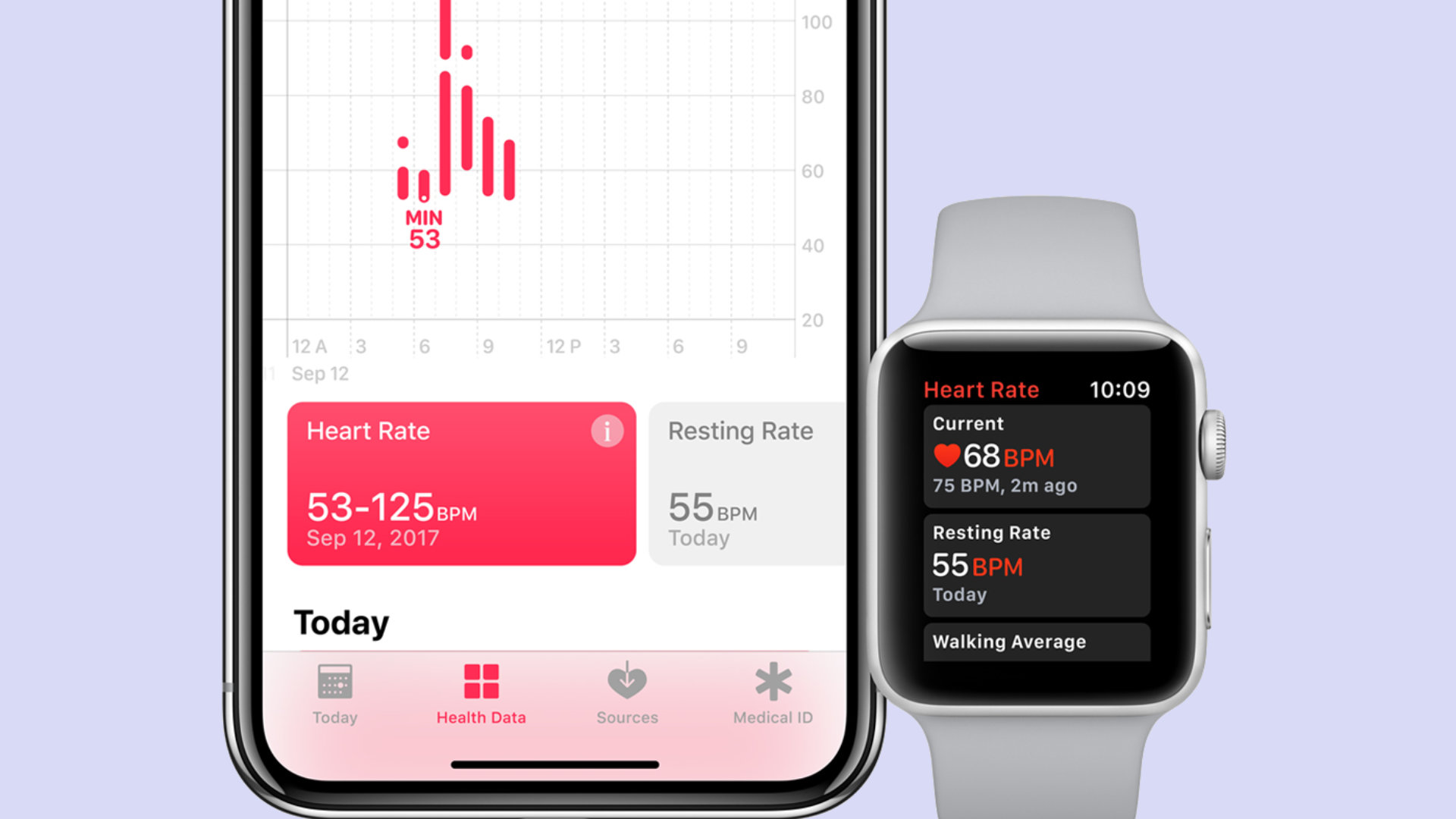 The accuracy within this app was almost perfect, and the way it quickly transitioned between resting and swimming made us feel we would be confident getting fitter at swimming and using this app / Watch 3 combo to track our progress.
WatchOS 4 also offers the ability, as mentioned, to join together activities when you're working out. This means that if you're a triathlete doing brick sessions of swimming, running and cycling you don't need to keep restarting the app – and outdoor swimming tracking on offer here too, using the onboard GPS.
The heart rate monitor on the back of the phone won't work when you're in the water, so presumably the only way to get that data is to use a dedicated strap during the workout... but if you're that serious about swimming then you either want something a little more advanced than what Apple is offering, or you'll know which belt to get.
HIIT workouts and gym friendliness
The Apple Watch 3 also packs other fitness capabilities now - namely the ability to track your high intensity interval training (HIIT) workouts.
This doesn't really differ much from the 'other' workout option that was there before, except the calorie burn is going to be more accurate.
It's nice to have this different mode - for nothing else, to be able to see what you've done in a workout - but it's mostly just for a calorie burn.
The Apple Watch 3 can monitor a large number of workouts from the wrist, and can also connect to enabled gym equipment too - that's a nice touch and means you're able to use it as a heart rate monitor for your cross-stepping or rowing efforts.
We recently tested this feature out as it's been rolled out to gyms across the world now, and it's pretty neat. You just tap the Watch to the machine and it's instantly connected, with the heart rate coming from the Apple Watch and into the machine.
Conversely, the gym equipment (currently just things like elliptical machines, steppers and treadmills) will supply the distance, elevation and other related info to the Watch, allowing you to monitor your workouts exactly in the Health app.
You can even tap the Watch to the machine midway through a workout, and it'll catch up - meaning you won't have lost the data.
This is something that very few other smartwatches can offer - another draw into the Apple ecosystem.
Image Credit: TechRadar
Easily lasts a whole day off charge
Connected to a phone, will cruise past two days off charge
Decent run time for a smartwatch
We wanted to approach this battery test in a couple of ways: firstly, using the Watch 3 as it would be without LTE, and then throwing the cellular connection in there to see the difference.
If you're going for the non-LTE version of the Apple Watch 3, you're going to get stellar battery life. We tried this just connected to a phone, but not using the device for any dedicated exercise.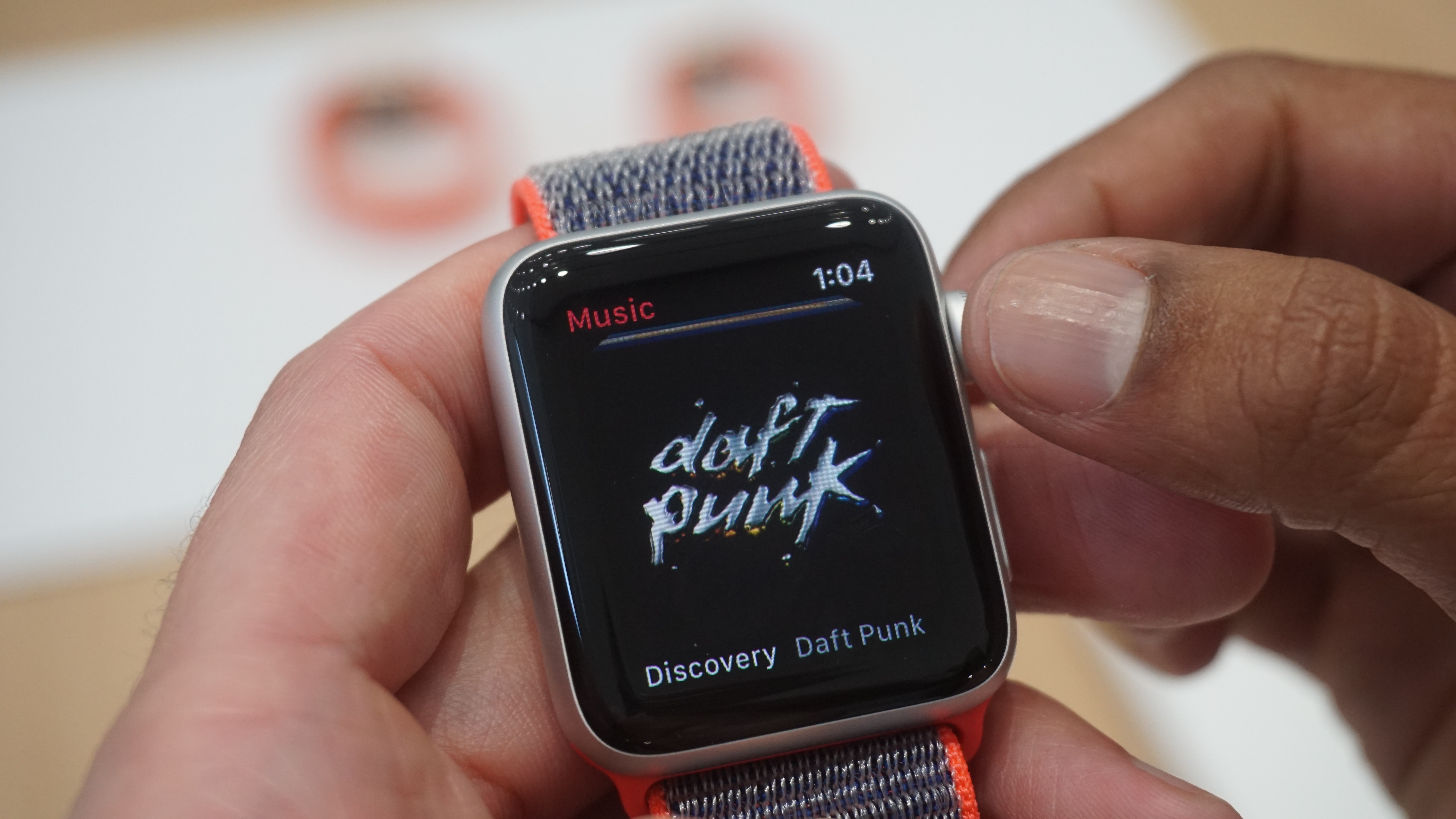 We easily cruised past two days off-charge, with the end only coming around 50-plus hours in. It shows that, once again, Apple has underplayed the battery life of its device in order to let you perform a variety of functions with it without it experiencing cripplingly bad performance.
In LTE mode, where it'll flick in and out of using the phone's connection and its own, the battery life is still going to last over 24 hours, even with runs, workouts and motion tracking running all day.
Battery life during exercise
If you're going for a run with your phone strapped to your arm, battery life is equally as good, with only 4% dropped in an hour's running. Using the GPS from the iPhone 8 Plus showed that the Watch 3 can just become a dumb screen and still show you your workout stats, without much of a loss in accuracy.
It was impressive running on its own steam, too. For our next test we connected the Watch 3 to an LTE network and went for a 75-minute run. During that time we received tweets and conducted a short phone call of a couple of minutes, and Watch 3 dropped from 100% to 77%, which again is a great result for a multi-faceted device.
Extrapolating from that, if you were able to complete a marathon in four hours the Apple Watch 3 would easily be able to continue tracking you (and offer heart rate data too).
Apple's goal is to keep the exercise tracking going for anyone who's going to complete a marathon in around five hours, and that's still present and correct here.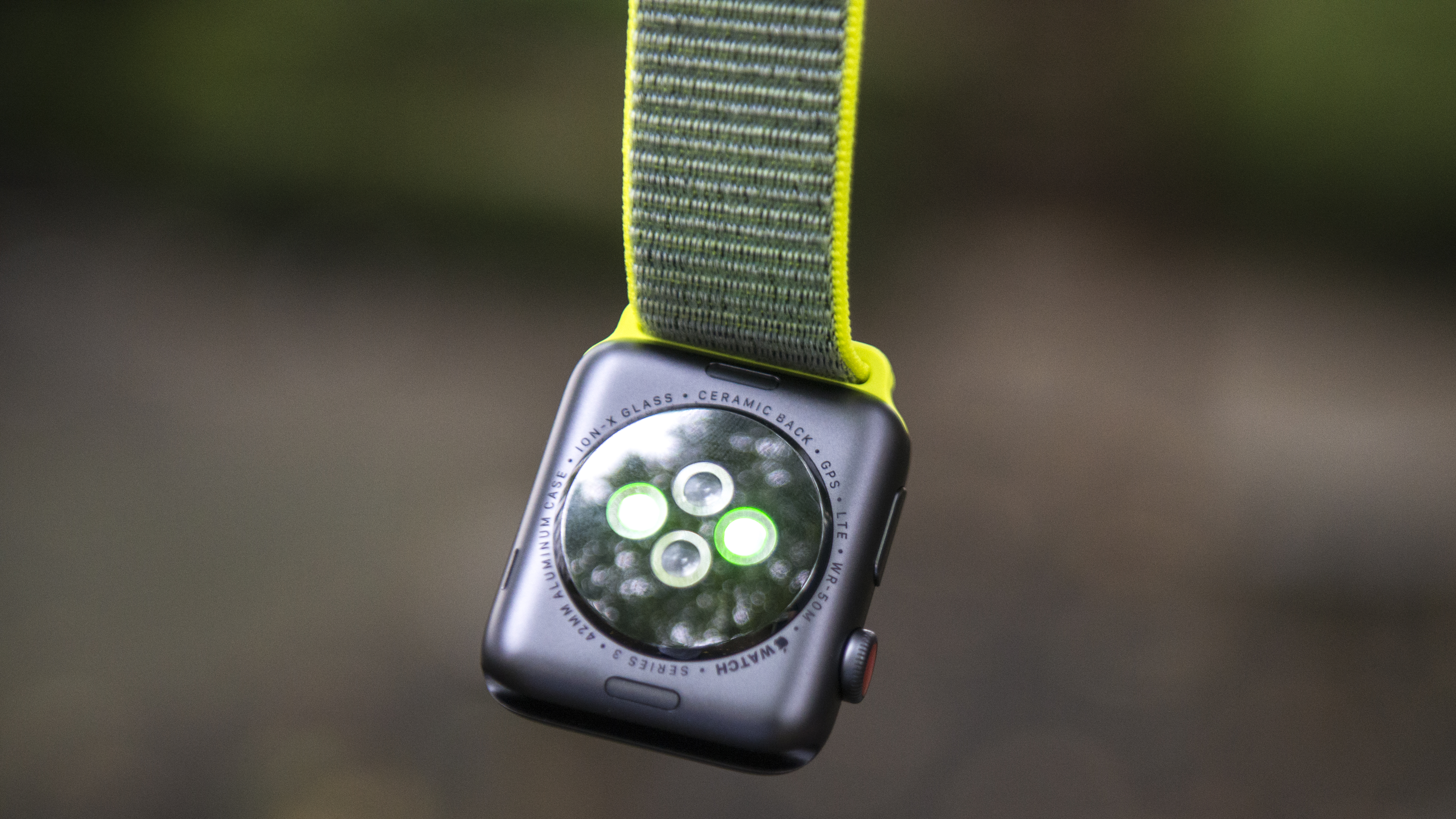 Intriguingly, conducting the same test without LTE showed a similar result: a 70-minute run with GPS dropping the watch to 79% battery life, and this was in slightly more tree-covered surroundings.
It seems the Apple Watch 3 is decent at slowing down certain connections when needed, no matter whether you're using mobile data or not.
In short, we're very impressed with the battery life of the Apple Watch 3 given that it's a smartwatch performing myriad functions. Having a device that can last over two days removes the stress of having to charge every day to the point where it's almost annoying.
Not having to remember to charge every day, however, meant we sometimes forgot to plug in at all, and ended up a little too close to empty for comfort, sometimes straying into battery-saver territory, where the screen will only show the time when a button is pressed.
It seems a bit churlish to moan about a watch lasting more than one day, but until Apple can get the Watch to last a week between charges it'll be hard to do anything other than stick it on the charger every night just to be safe.
Image Credit: TechRadar
The Apple Watch 3 was the best smartwatch on the market at launch. That was in terms of out-and-out functionality and raw power, the sheer amount of things you can do with it.
Since then we've preferred the Apple Watch 4, Apple Watch 5 and Samsung Galaxy Watch, but the Apple Watch 3 is still worth considering as it's now cheaper and it still works really well.
There are the inherent drawbacks, with the the fact that you're locked to the iOS ecosystem the biggest for some people. But these are precisely the things Apple has designed the Watch for, so it depends whether you're on board with that ethos.
There's a lot to love on this watch, even if a lot of those things are the same things we enjoyed on previous devices. We're getting used to the square design after a couple of years (and it does allow more screen to be seen), with the curved sides melding nicely with the OLED screen.
The display is clear and bright, and with watchOS 4 (and now watchOS 6) Apple really cracked smartwatch interaction. Well, perhaps that's overstating things a touch – the method of navigating apps is still a fumbly nightmare at times – but the use of the power button to jump between apps is a real boon.
The fitness side of things has also been improved once again, with support for more workouts.
Apple has made a big deal about users being able to track High Intensity Interval Training on this device, and while we can't see a huge amount of difference between this and just monitoring exercise generally, it's good that we can label the workout so it's easier to recognize when browsing through our history.
The greatest strength of the Apple Watch is the fact it's getting better at nudging and prodding you to get a little bit more active during the day, learning your habits to let you know if you're going to fall behind your goals.
It's more nuanced than ever at this, and one of the things we're looking forward to checking out further is the nudges it gives you to get exercising more – once you've worn the Watch for a month or two it'll nudge you to try and beat your monthly activity to help push you forward.
Humans need positive feedback sometimes – it's time for our wrist-based robotic overlords to step up.
Who's it for?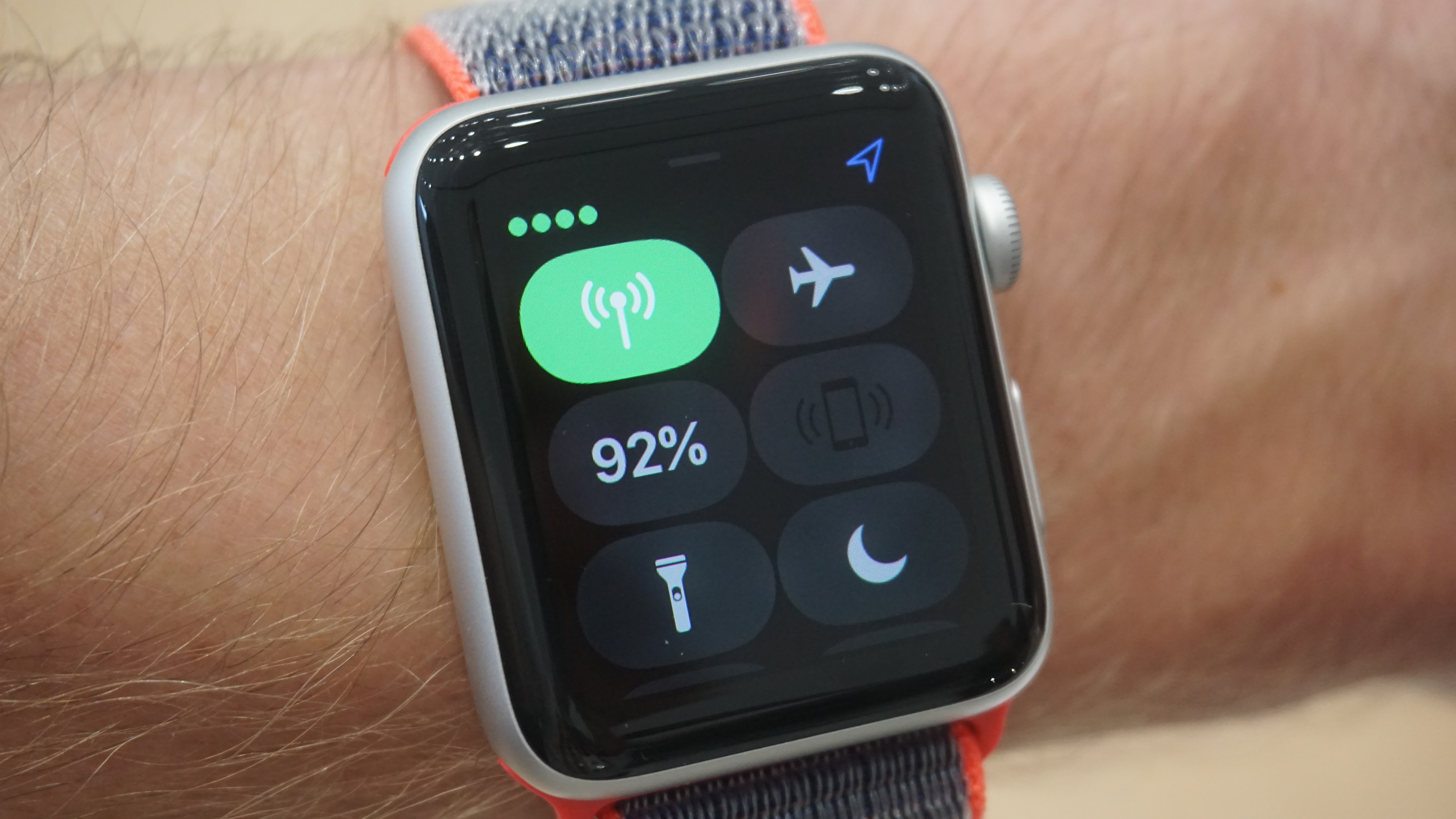 You'll have noticed that we've been talking a lot about the Apple Watch in general here – many of the things we like about the Apple Watch 3 are down to the upgraded software, rather than anything specific hardware-wise.
The improved power inside is supposed to have made the new Apple Watch snappier, and while we had few issues with the speed there didn't seem to be anything particularly magnificent about it.
Siri being able to speak out loud didn't really impress that much – there aren't a lot of times when you want to talk to your wrist and have it speak back to you, as you can either read the screen, or you're out in public.
The Apple Watch 3 is best for the fitness enthusiast, that's for sure. The longer battery life, improved screen and GPS / water-resistant capabilities are all perfect for the person who needs a workout companion, where the original and cheaper Apple Watch lacks in all these areas.
However, said fitness fan has to not want to do advanced things with their fitness stats, as the Apple Watch still has all its data locked down.
You can use other apps – Swim.com and Strava, for instance – but these are basic at best and we constantly felt that someone who really took their workouts seriously would be frustrated with the lack of data freedom with the Apple Watch 3.
So the new Apple Watch is for the person who's comfortable working out, and who likes to keep track of what they're doing but doesn't have aspirations to really push things further.
However, for the intermediate fitness fan, the Apple Watch 3 does it all - heart rate, music playback (and streaming) and GPS tracking in one neat, attractive package.
Should I buy it?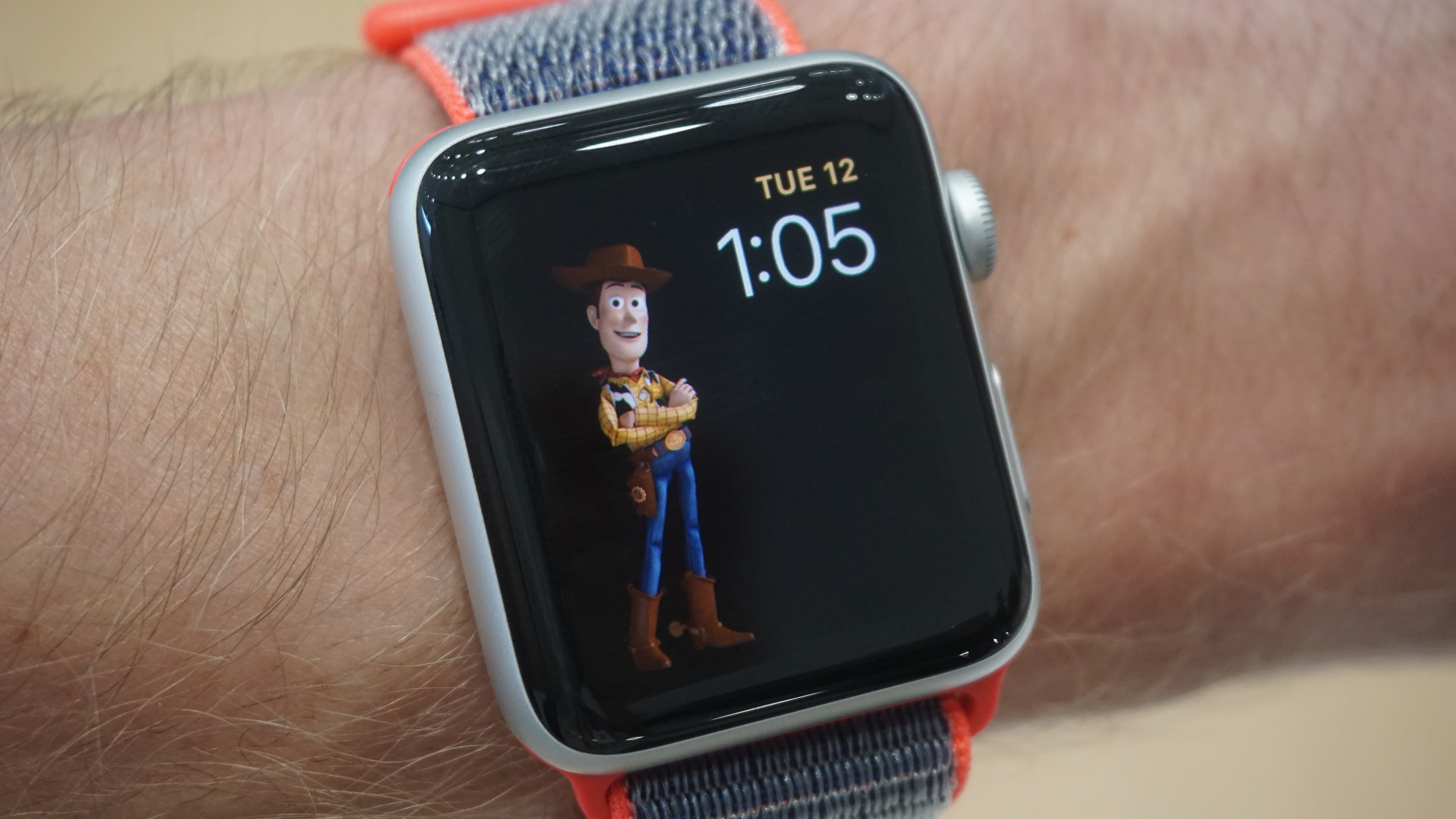 Now, here's where the buying advice gets tricky. We've not spoken about LTE connectivity until now, as that's the biggest choice you'll need to make if you're thinking of picking up the new Apple Watch.
The cellular connectivity is, well, fine. Yes, you can make a call on a run or on a lake without your phone present; and yes, you can get updates when you've left your phone in the car or at work or listen to music.
But we really didn't find the calling ability when working out that useful, nor were there many times when we were without a phone.
It felt very much like a luxury feature, not something that was necessary. It almost became something to be sad about, another time that was previously a period of blissful, relaxed disconnection now tethered back to the real world.
And then there's the price: the LTE-connected Apple Watch 3 is a lot more expensive than the non-connected version, and you need to pay extra on top to have your data fed to another device by your provider.
With that in mind, we'd fully recommend the non-LTE Apple Watch 3 as the model of choice, and that's the one we're giving the score to - knock half a star off for the more expensive version.
We really doubt you'll miss LTE connections and you're saving a decent chunk of cash – plus you still get the battery life, power, screen and fitness abilities that you don't get on the original and cheaper Apple Watch.
It's a smart move from Apple to remove the Watch 2 from sale, as otherwise we'd have a very hard time recommending this upgrade.
The newer Apple Watch 4 has since arrived of course, but if you want something slightly cheaper, go for the Apple Watch 3 – but only get LTE if you want to leave your phone at home when working out but really feel the need to stay connected.
First reviewed: September 2017
Image Credit: TechRadar