Selecting the best website builder for your needs can be difficult, but there are plenty of decent options available. Some are targeted at website building newbies, others prioritize design flexibility, while yet more come with advanced features for those with experience.
In our Constant Contact website builder review, we take a close look at this popular tool. Targeted at beginners and those looking for a simple, no-frills website building solution, it's got a lot to offer.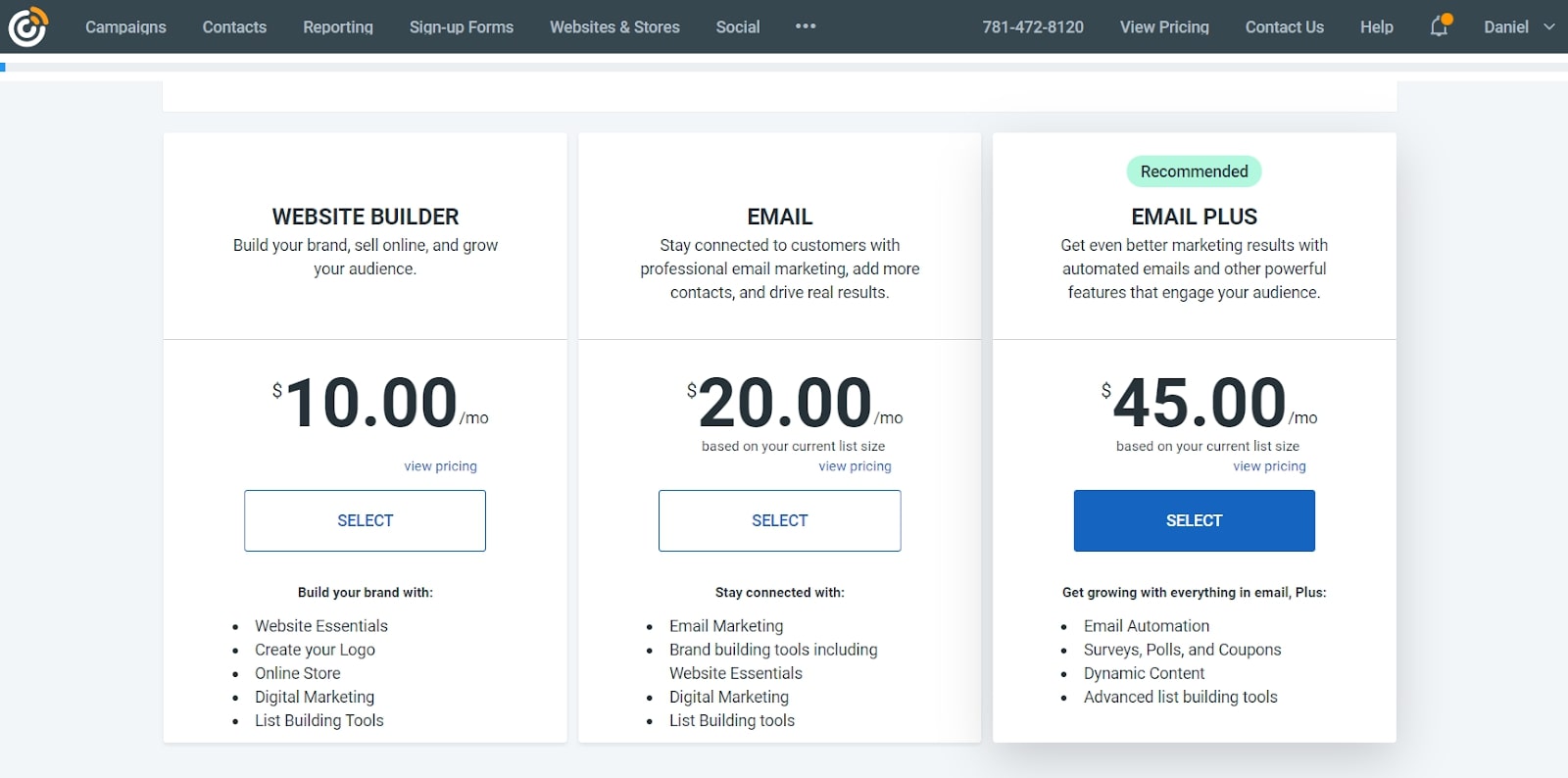 Plans and pricing
Unfortunately, Constant Contact's prices are somewhat confusing and difficult to understand. On the website builder pricing page, there's only one plan listed. This costs $10 per month, and includes basic all site building, eCommerce, and marketing tools.
An Email plan ($20 per month) adds basic email marketing features, while the Email Plus option ($45 per month) unlocks all tools. A 60-day free trial is available with all plans, along with a 30-day money-back guarantee with a premium subscription. You can also access a 20% or 30% discount by paying six or 12 months in advance.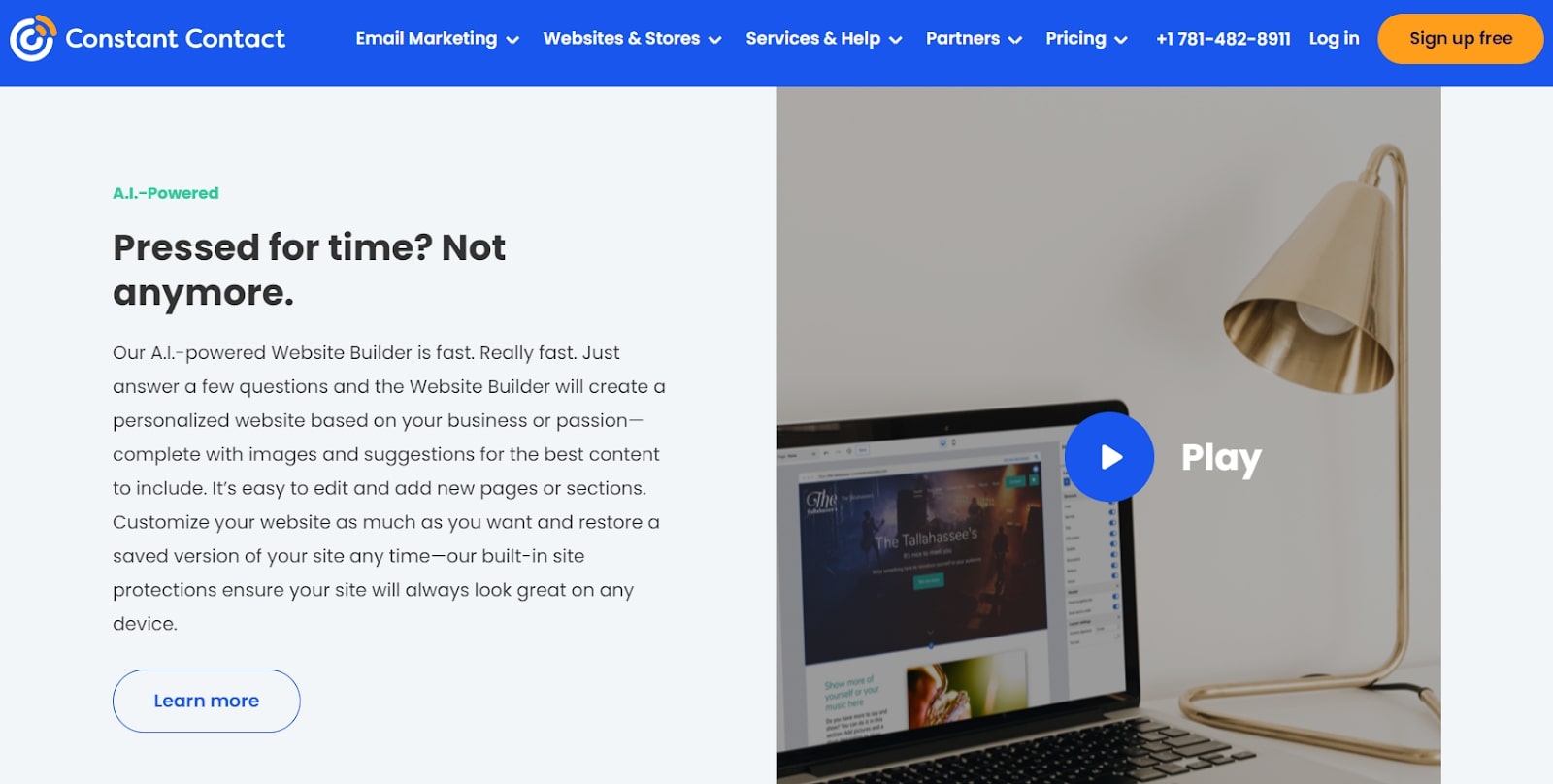 Features
Although it's a little simplistic, the Constant Contact website builder offers a selection of noteworthy features, as we explore below.
Constant Contact's AI-powered website builder is excellent. Rather than having to manually select a template and add the desired features yourself, you can simply work through a questionnaire upon signup. After, you will be given a template that's designed specifically for your needs. Of course, you can then edit it as required.
You can also take advantage of the excellent selection of images available courtesy of Constant Contact's Unsplash integration. Here, you will find a selection of more than 550,000 professional-grade images, all absolutely free.
There are numerous online store and ecommerce tools available for those looking to sell online. The platform boasts full support for digital products and services, store templates, and various tools to help you gain and retain customers. And there's an intuitive management dashboard to help you keep track of sales and organize your inventory.
The Constant Contact platform also tracks various statistics for your website, including visitor numbers, locations, devices, browsers, and more. Take advantage of these via the selection of customizable reports, and take data-driven, informed action to improve your site and its performance.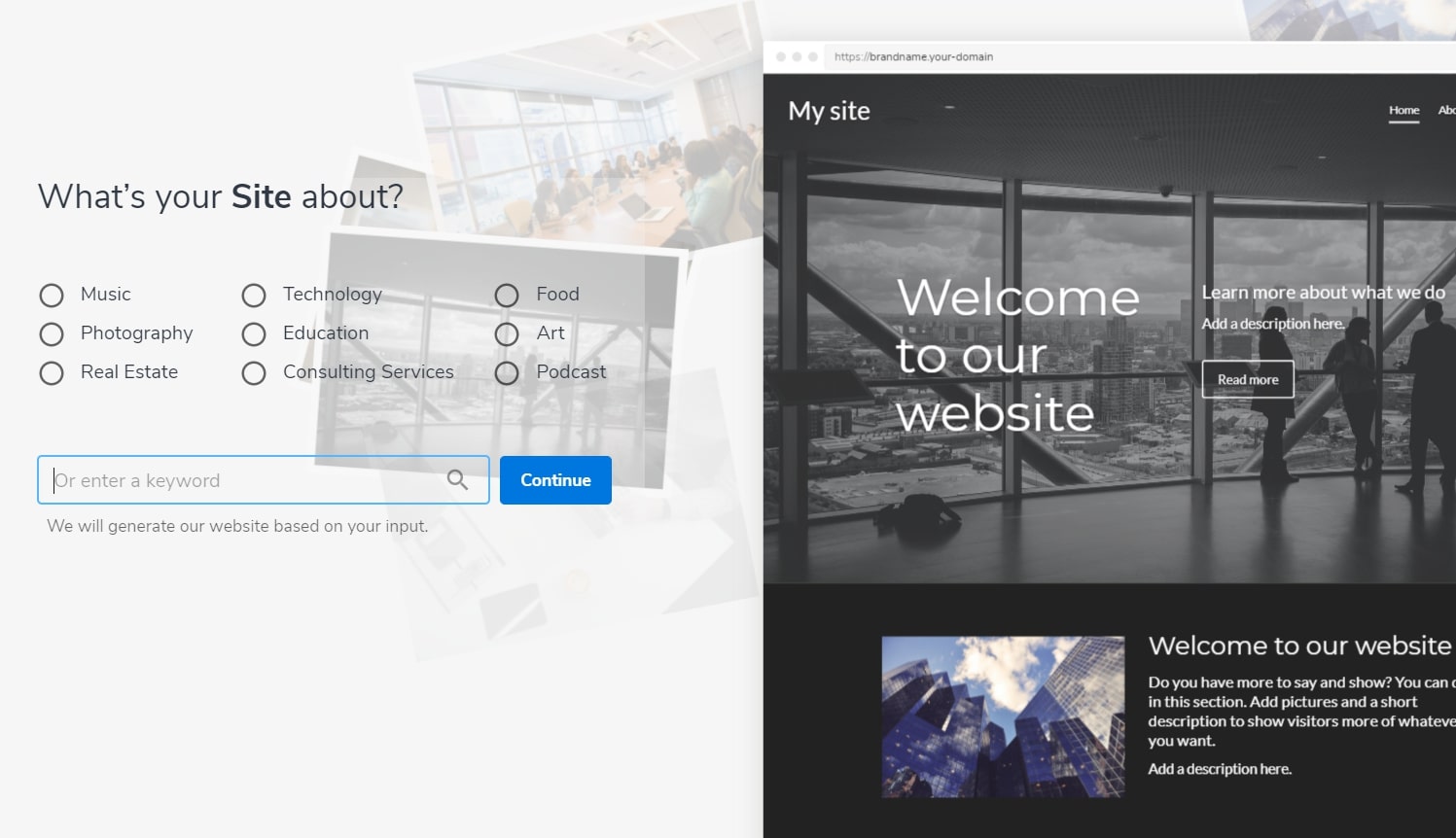 Interface and in use
Constant Contact uses an AI-based site creator to help you get started. Once you've signed up for a free trial or premium subscription, you will be guided through a quick-start guide. Here, you will be asked to select what sort of website you're building, fonts and color schemes, navigation styles, and more.
Next, you will be taken to the builder itself, where you will be able to take a quick tour to familiarize yourself with the platform. Quickly switch between pages to edit specific elements, add new sections, and personalize everything from color schemes to global layouts.
The builder itself is very user-friendly, but design flexibility is somewhat limited. Since it uses a section-based editor, you can only add pre-designed elements. Of course, you can personalize everything, but just don't expect to be able to place elements in pixel-perfect positions.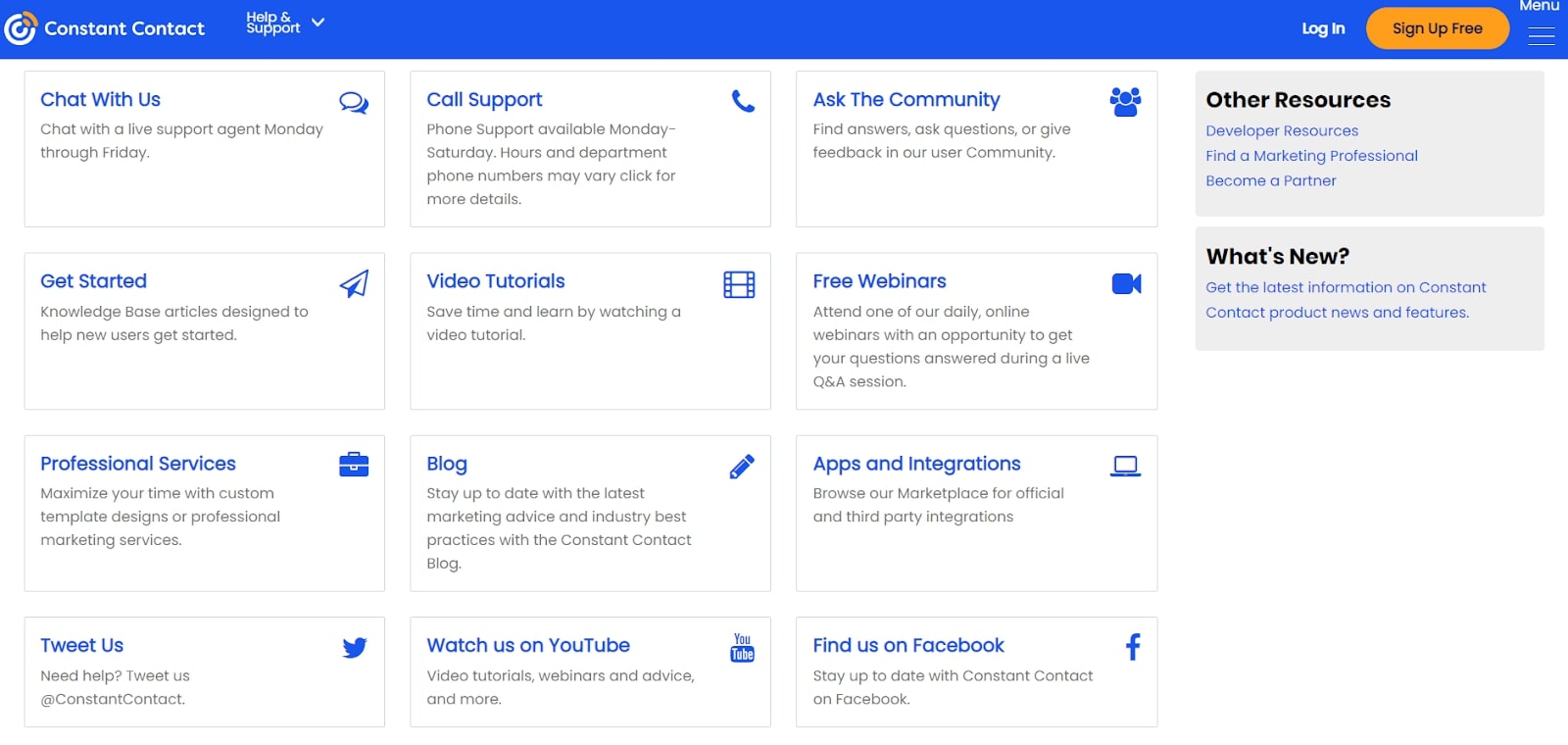 Support
Constant Contact offers numerous support options, including various live support streams and a large self-help library. Phone support is available from Monday to Saturday, although hours vary by department and location. Live chat is also an option, with agents working Monday to Friday.
On the self-help front, there are numerous video tutorials, webinars, and guides to help you get started. Alternatively, get in touch via Facebook or Twitter, or post your questions to the community forum to get advice from other users.
The competition
The Constant Contact Website Builder is a decent option for beginners, but it lacks design flexibility and advanced tools.
If customizability is important to you, Wix is a great alternative. Due to Wix's powerful drag-and-drop editor, suite of design tools, and excellent third-party apps, your website will virtually only be limited by your imagination. Prices are a little high, but you certainly get what you pay for.
The Gator Website Builder is another decent option, and with prices starting from just $3.46 per month, it's budget friendly as well. It's both simple and effective, with excellent design flexibility and various tools to streamline things for beginners with limited experience.
Final verdict
At the end of the day, Constant Contact just doesn't quite bring enough to the table to stand out from the crowd. Sure, it's a nifty little website builder, but it really doesn't offer anything to make us recommend it over its competitors.
In saying that, it's still a perfectly acceptable option for anyone who wants to get online fast and with a minimum amount of fuss. It's quite affordable, and the email marketing tools are excellent. If the Constant Contact builder does appeal to you, then by all means, sign up for the 60-day free trial, test the platform, and then re-evaluate after using it for some time.
You might also want to check out our other web hosting buying guides: