Upon release in 2018, we told you that the HTC Vive Pro was the best VR headset for those who had a big budget and high-quality VR ambitions.
Fast-forward to 2021 and it's since been surpassed by the Valve Index as the best headset we'd recommend, the Oculus Quest 2 in terms of a convenient, standalone VR experience and the Oculus Rift for those with a high-end gaming PC.
It also looks like there might be a new HTC Vive headset on the way soon. A top HTC official said the company plans on producing a new wireless, standalone VR headset in 2021 that is "probably better than what's out there from any vendor today".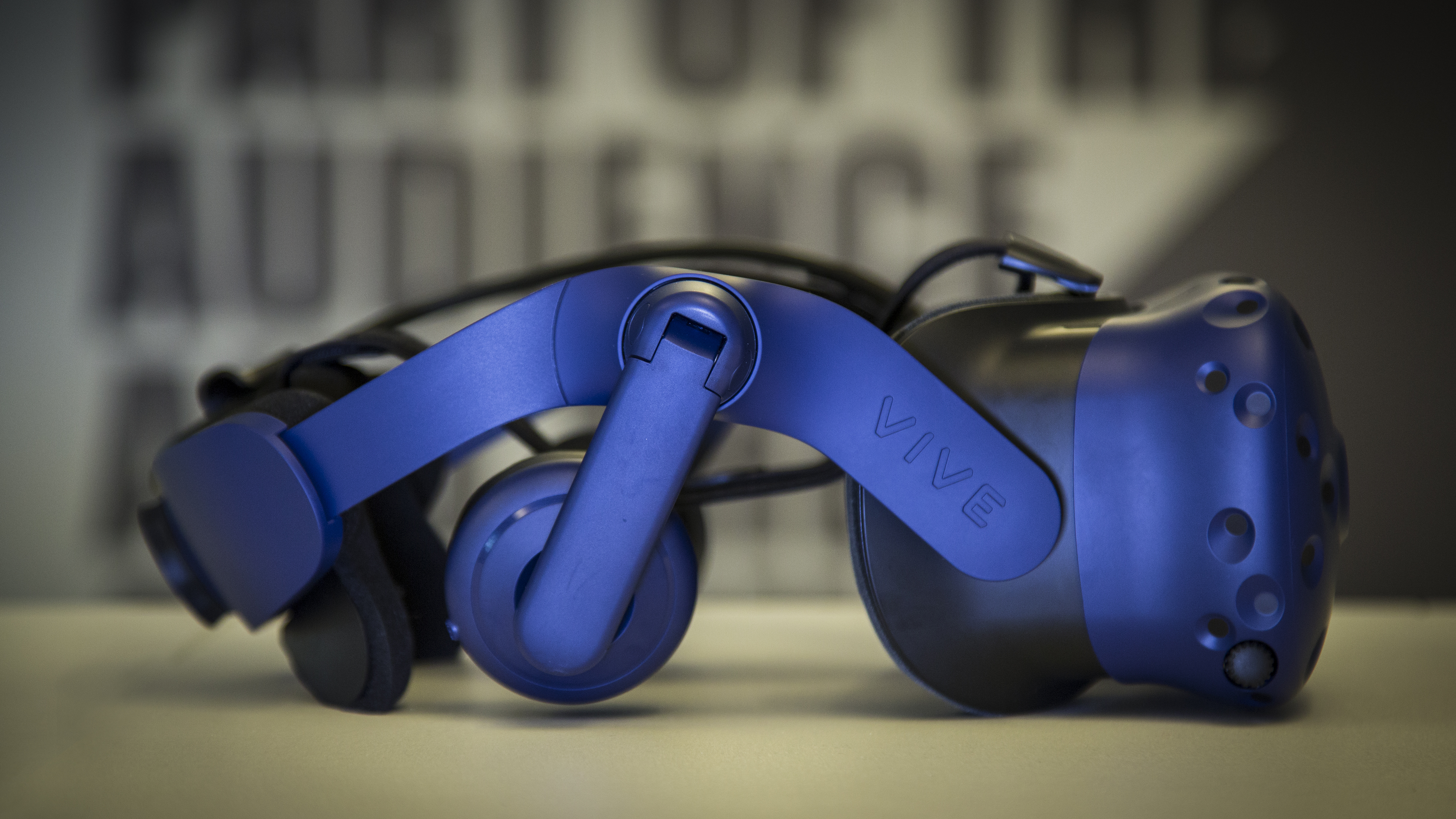 However, that doesn't mean the HTC Vive Pro isn't still one of the best, professional-grade VR experiences money can buy – even if we don't think it's the option that makes sense for most people.
When we first tested the HTC Vive Pro back in 2018, we found it to be a powerful VR headset, despite the fact it offers a marginal upgrade in terms of visual fidelity to the original HTC Vive. At the time, we also couldn't help but draw some parallels to Microsoft's Xbox One X.
Putting the PC vs. console argument to the side for a moment, if you think about it long enough, the similarities between the two bits of hardware become apparent.
When both first launched, they offered new-and-improved experiences over existing hardware: enhanced visuals and more pixels pushed to the screen. However, despite some upscaling capabilities, neither the Xbox One X nor the HTC Vive Pro brought with them completely new or separate libraries of games, or use new peripherals (a boon for those of us who have heavily invested in our game libraries).
They both offered the most powerful hardware in their respective categories, and they're both significantly more expensive than the standard hardware editions on their respective platforms.
This argument is now a little dated considering we have the next-gen Xbox Series X, but the comparison still stands for those trying to get their heads around where the HTC Vive Pro sits in the small but powerful line-up for VR headsets nowadays.
HTC Vive Pro: release date and price
The HTC Vive Pro wasn't cheap when it first launched but it has reduced in price since then. It currently retails at a number of different price points depending on which set-up you go for.
Right now, just the headset itself can be found for $599, £599 or around AU$770.48. Although this is only the headset – you'd need controllers and base stations to get it to work properly. There are then a number of different packages on offer that escalate in price all the way up to the HTC Vive Pro full kit, which is $1,199, £1,119 or AU$1,899.
Tack on the price of the recommended GPUs (that's the processor you'd need in your PC for the VR headset to work) – either the Nvidia GeForce GTX 1070/Quadro P500 or AMD Radeon Vega 56 graphics cards – and the HTC Vive Pro, although reduced since launch, still isn't cheap. Especially for anyone who still isn't sure about VR or is a complete beginner.
But, don't get us wrong, the HTC Vive Pro still remains a top VR headset and, for some time, we considered it the latest and greatest VR experience you could try.. When it's firing on all cylinders on high-end PC hardware, the HTC Vive Pro continues to offer one of the most beautiful, visually rich games we've seen in virtual reality.
If you're lucky enough to have both the HTC Vive and HTC Vive Pro in the same room like we were while writing this review, it can be difficult to go back to a VR headset with a lower-resolution display once you've had a taste of what the Pro can do.
But a few years on now it's been surpassed by other VR headsets, is the HTC Vive Pro still worth a look? We think so, but read on for our full review to find out more.
HTC Vive Pro: design
While HTC and other VR evangelists will likely focus their attention on the Pro's uptick in visual fidelity – a native resolution of 2880 x 1600 (615 dpi) versus 2160 x 1200 on the original Vive – the Vive Pro has a number of design changes that are just as valuable as the Dual AMOLED display.
First off, the HTC Vive Pro comes with built-in headphones that sit directly on top of your ears. They're adjustable in height, and include volume controls which means you'll no longer have to take off the headset to re-adjust the volume between game sessions.
There's also the new harness that holds the headset more firmly than the velcro straps did on the original HTC Vive. The harness keeps the headset from moving during particularly intense moments in games like DOOM VFR or Arizona Sunshine, and wards off the infamous head strain that could occur after wearing the original HTC Vive for an extended period of time.
Spin the headset around to the back and you'll find the new turn knob – a carry-over from the Vive Deluxe Audio Strap that HTC released last year. You can use it to tighten up the headset for a better fit, or loosen it to take the headset off without undoing the top strap.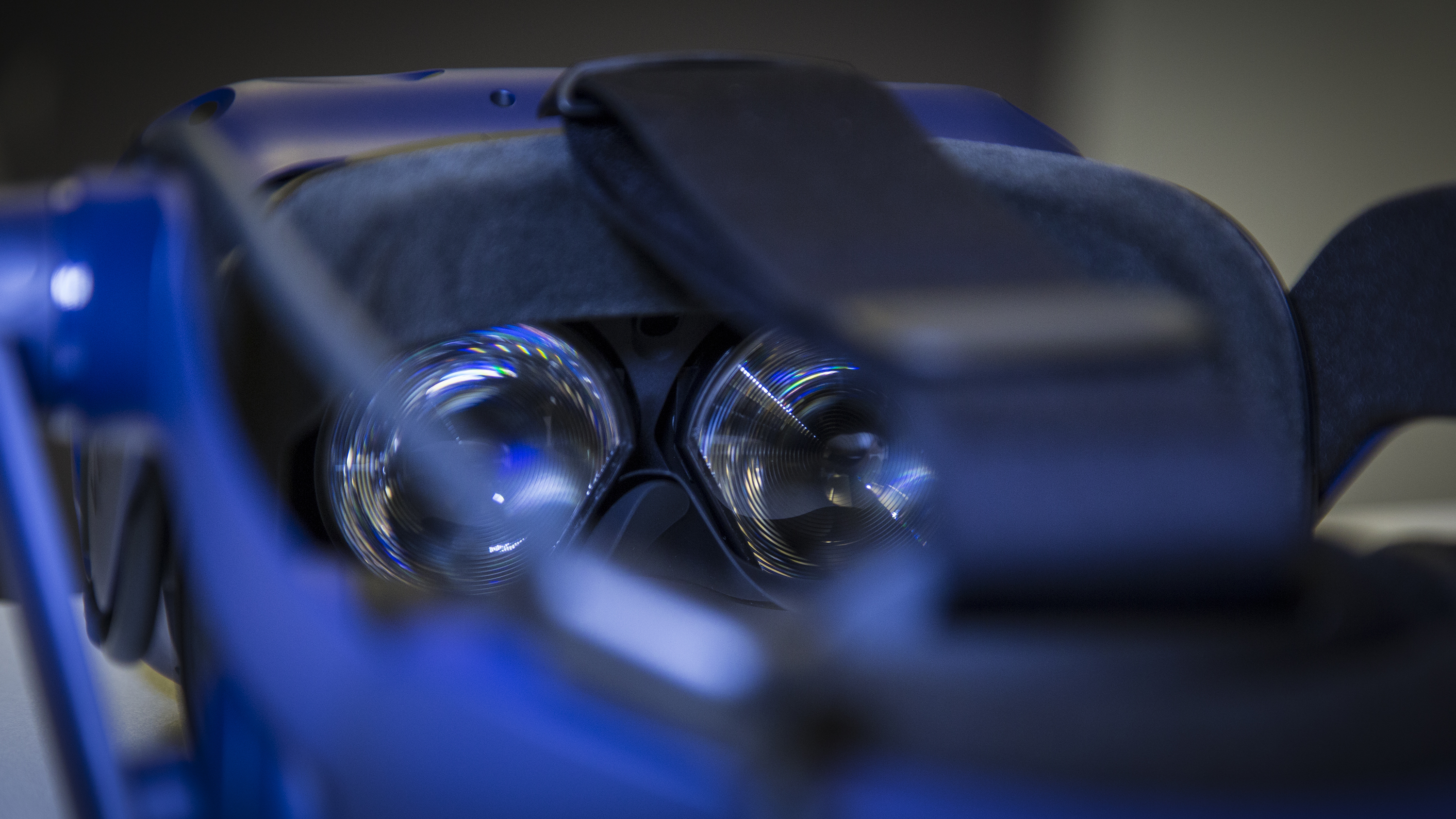 There's also the new and improved cable that slims the triple-wire cord on the original Vive to a manageable single wire. If you don't want to shell out for the new $299 / £299 wireless adapter, it's perfectly fine.
In the headset itself, you'll find new rubber nose guards that prevent light from filtering in the crack between your nose and the headset, while a more durable, plushy foam pad cushions your face for more comfortable extended play sessions.
On the front of the headset you'll now find a second front-facing camera which will offer improved tracking for developers looking to make AR experiences.
If there's any downside to the HTC Vive Pro's design it's that the headset uses the same peripherals as the original HTC Vive, and that means no new controllers or base stations.
In some ways, this is a potential cost-savings strategy for HTC and a boon for those of us who've already invested in the original Vive, as we can just carry over the hardware from the original headset.
That said, at the same time using the HTC Vive Pro with the first-gen trackers and controllers can make the headset seem like a half-step upgrade rather than a fully-featured step-up from the original Vive. It's a minor issue, obviously, and one that HTC will likely remedy sooner rather than later.
HTC Vive Pro: setup
If you're upgrading from the HTC Vive or looking at the HTC Vive Pro as your first foray into virtual reality, the most important aspect to make a note of is the recommended specs listed on the Vive Pro's product page on HTC's website.
According to HTC's recommended specs list, you should try to run an Nvidia GeForce GTX 1070/Quadro P500 or AMD Radeon Vega 56 graphics card or higher, alongside an Intel Core i5-4590 or AMD FX 8350 equivalent or better CPU.
Those specs can seem a bit daunting if you haven't upgraded your PC in the last two years, and might be out of reach for you if you're on a budget. If that's the case, you could always step down to the standard HTC Vive or consider switching to the Oculus Rift, which only needs an Nvidia GTX 970 or AMD 290 GPU. (Trust us, running the Pro on an underpowered machine is possible, but it's not the most pleasant experience.)
Once you have your parts in place, the real challenge begins: Downloading and installing the drivers necessary to get the Vive Pro up and running. Depending on your experience with the HTC Vive this can take a matter of minutes or, if you're one of the unlucky few, a few hours to get it up-and-running.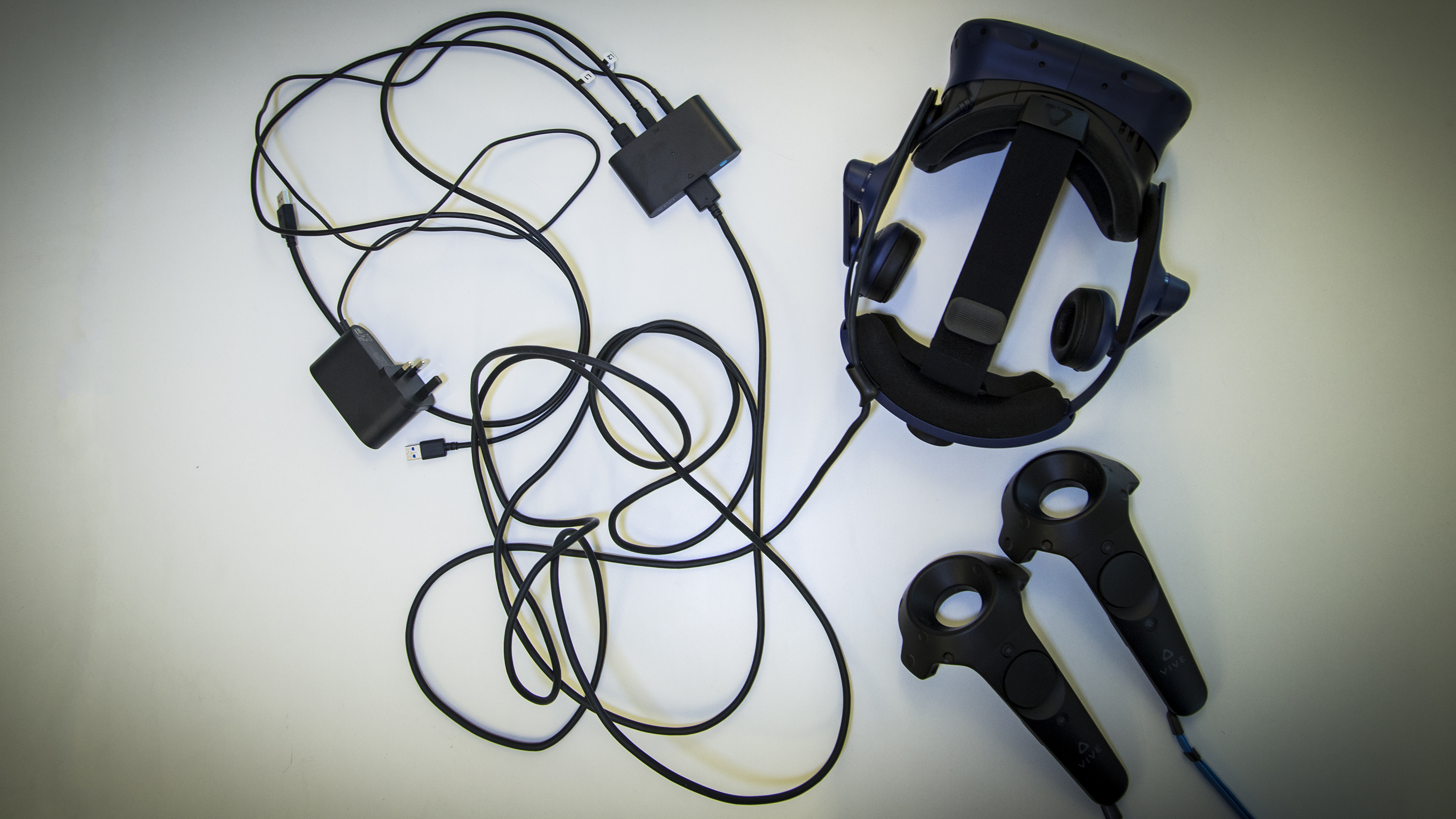 The problem here is that all the Vive firmware needs to be as up-to-date as possible – the controllers each need the latest firmware, as do the lighthouses, as does the headset itself. There might also be a new version of Steam VR for you to download. Oh, and make sure your graphics drivers are up to date – as that can randomly cause the compositor (the software that combines all of the visual data the Vive is getting from the game and your environment) to fail.
Even when you've crossed every 't' and dotted every 'i', and all the firmware is up to date, and you're running the latest version of the software, things can still go awry, stopping your gameplay session before it even begins. And that can be the nail in the coffin for you – especially if you're the type of person who's easily deterred from a new technology.
It's with that in mind that the Vive Pro is probably best suited for VR enthusiasts and VR arcade owners – because the setup process is not owned end-to-end by HTC, troubleshooting becomes a fairly standard part of owning and operating the HTC Vive Pro headset.
HTC Vive Pro: performance
So, let's say you clear the trials and tribulations of setting up the HTC Vive Pro. What, exactly, can you expect in terms of performance?
Well, there's not a clear cut answer here – like the HTC Vive, your mileage will vary. Use a high-powered PC with supersampling turned on, and you'll immediately fall in love with the new headset. Use something that barely scratches the surface of what VR is capable of and, well, you may not notice a huge difference between the HTC Vive and the HTC Vive Pro.
Regardless of how well-specc'd your PC is, however, the display is exactly the same. Namely, that's the HTC Vive Pro's 3.5-inch, 2880 x 1600 (615 dpi) Dual AMOLED screen that sits inside the headset itself. It packs a 90Hz refresh rate and a 110-degree field of view, both of which are unchanged from the original HTC Vive.
For some, these numbers will tell the whole story. For others, however, words might paint a better picture. If you're part of the latter group, know that images on the HTC Vive Pro looked incredibly crisp. We noticed significantly fewer jagged edges than before, and even at a distance, objects looked sharper, if not 100% crystal clear.
The two areas you'll probably notice a big difference in if you've used a VR headset before are text resolution and the environment of games. Put simply, more pixels on the screen help art assets like high-resolution objects and crisp texture packs to look more real and lifelike.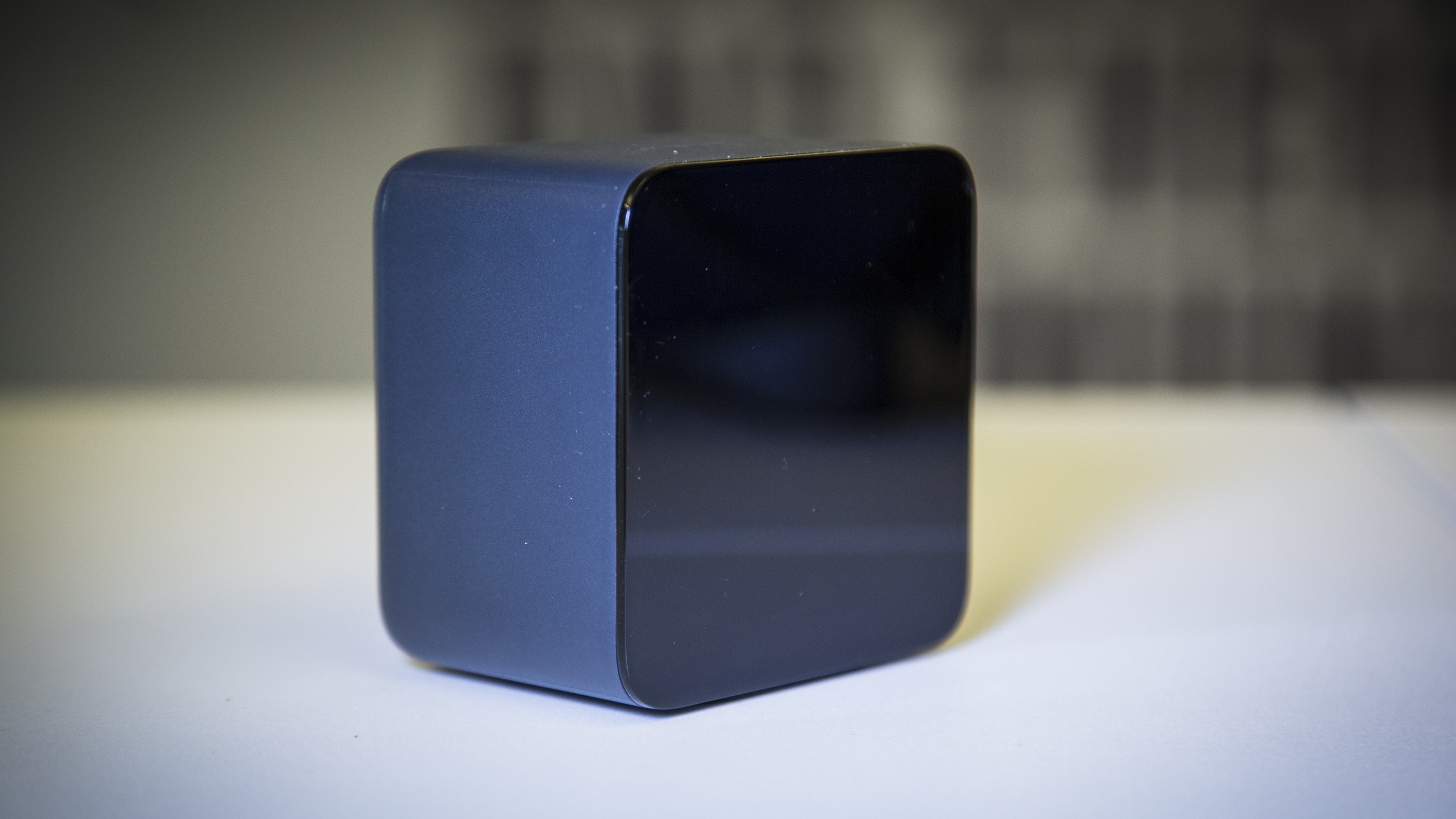 This is particularly noticeable when you square up with an object in VR. Looking directly at an object – say an in-game menu or a map – the graininess that you might've noticed on the original Vive will almost completely disappear. You'll still notice a fair amount of blurring for objects located on the periphery of your vision, but it's almost unnoticeable unless you spend time actually looking for it.
Amazingly, all of this extra visual data doesn't slow down the Vive Pro in any way, and it's just as responsive as the original headset. Tracking is one-to-one with a few minor exceptions and full room-scale VR out of the box remains the headset's greatest strength. Our test setup was a luxuriously large 2 x 2.5 meter playspace, that gave us a fair amount of room to walk around in – but, should you need even more space, both the Vive and Vive Pro support playspaces as large as 5 by 5 meters (about 15 feet by 15 feet).
If there's a weak spot in the system's performance, it happens intermittently in the form of slight jitteriness or judder. This most commonly occurred when we were switching between games while still inside the headset or during a loading scene before a graphically intense segment of a game. These moments were few and far between but, when they happen to you, it's not uncommon to feel nauseated or weak – a definite mood killer if you'd planned on an all-day play session in something like Fallout VR or Skyrim VR.
The other issue, and one that we didn't expect, was the audio itself. While the built-on headphones do genuinely work well 95% of the time, ours began to crackle at higher audio levels. Why is this important? Well, there's no faster way to ruin immersion than static in your ear; plus, it could mean that you'll have to replace the headphones in six months to a year's time.
HTC Vive Pro: game library
When the HTC Vive first came out on April 5 2016, all we had wanted was a game like Skyrim to play through on the trailblazing headset. While we didn't get it at the time – and were instead treated to such wonders as Water Bears VR – here we are, a mere two years later, and we have exactly what we wanted.
To that end, one of the biggest improvements for the platform over the last two years has been to the Vive's library of games. Currently that library includes the aforementioned The Elder Scrolls V: Skyrim VR and Fallout 4 VR, alongside Bethesda's other hit, DOOM VFR.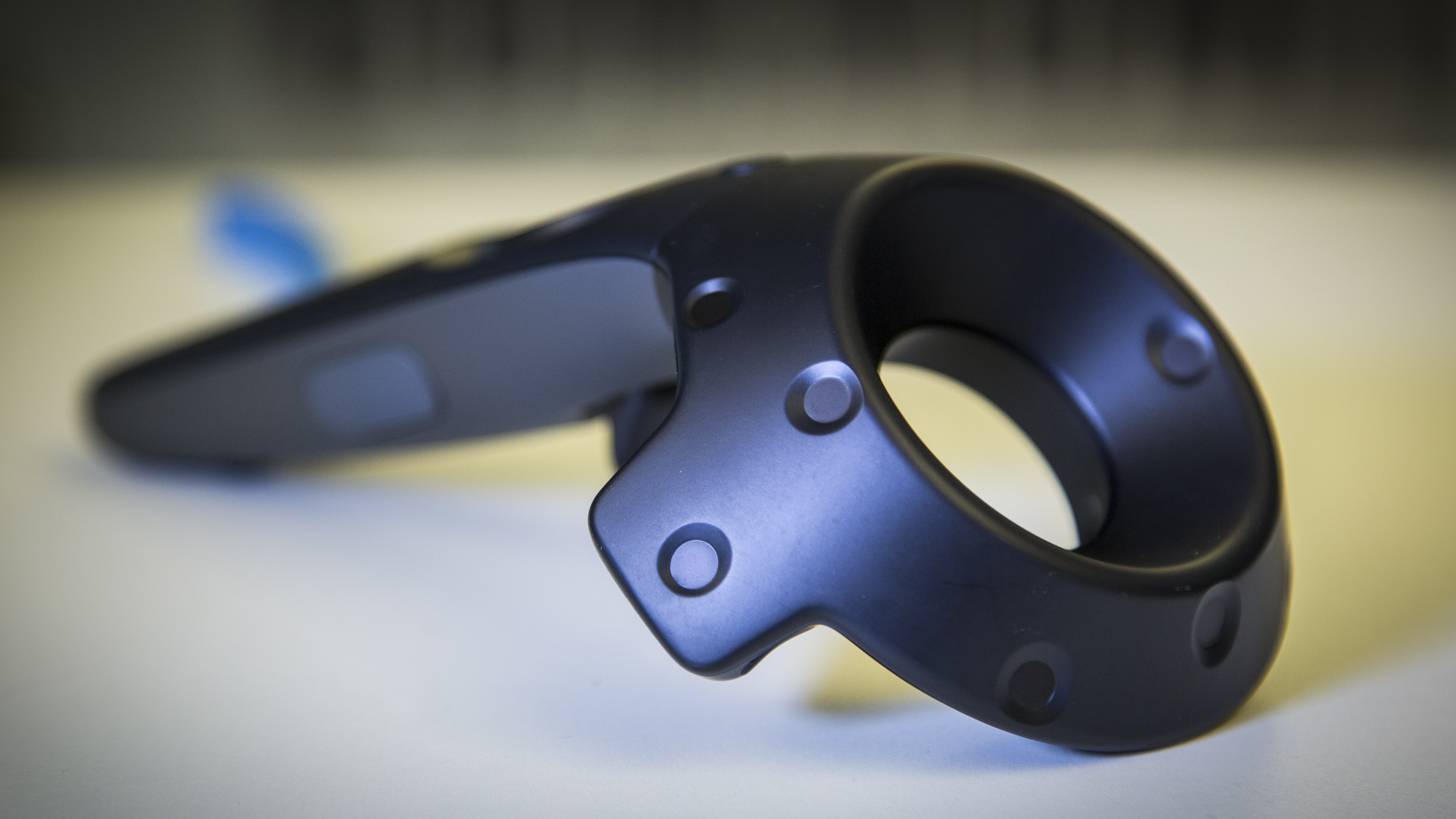 Each of these titles offer massive worlds to explore, tons of dungeons, vaults and satanic science labs to comb through and hundreds of enemies to encounter. They're easily some of the best games on the platform… even though two of the three are ports of console games that came out more than years ago.
We spent the majority of our time with the headset testing these games specifically – and although they're among our current favorites for the headset, they're not the only ones worth calling attention to. If you're looking for something a bit more manageable than a massive open world, there's the rock-solid rhythm defense game Audio Shield, as well as the silly but enjoyable Job Simulator.
If you've got the tolerance for motion, Sprint Vector is a futuristic racing game that's a strange cross between cross-country skiing and wingsuit gliding, while Arizona Sunshine adds a bit of humor to a post-apocalyptic world brimming with the undead.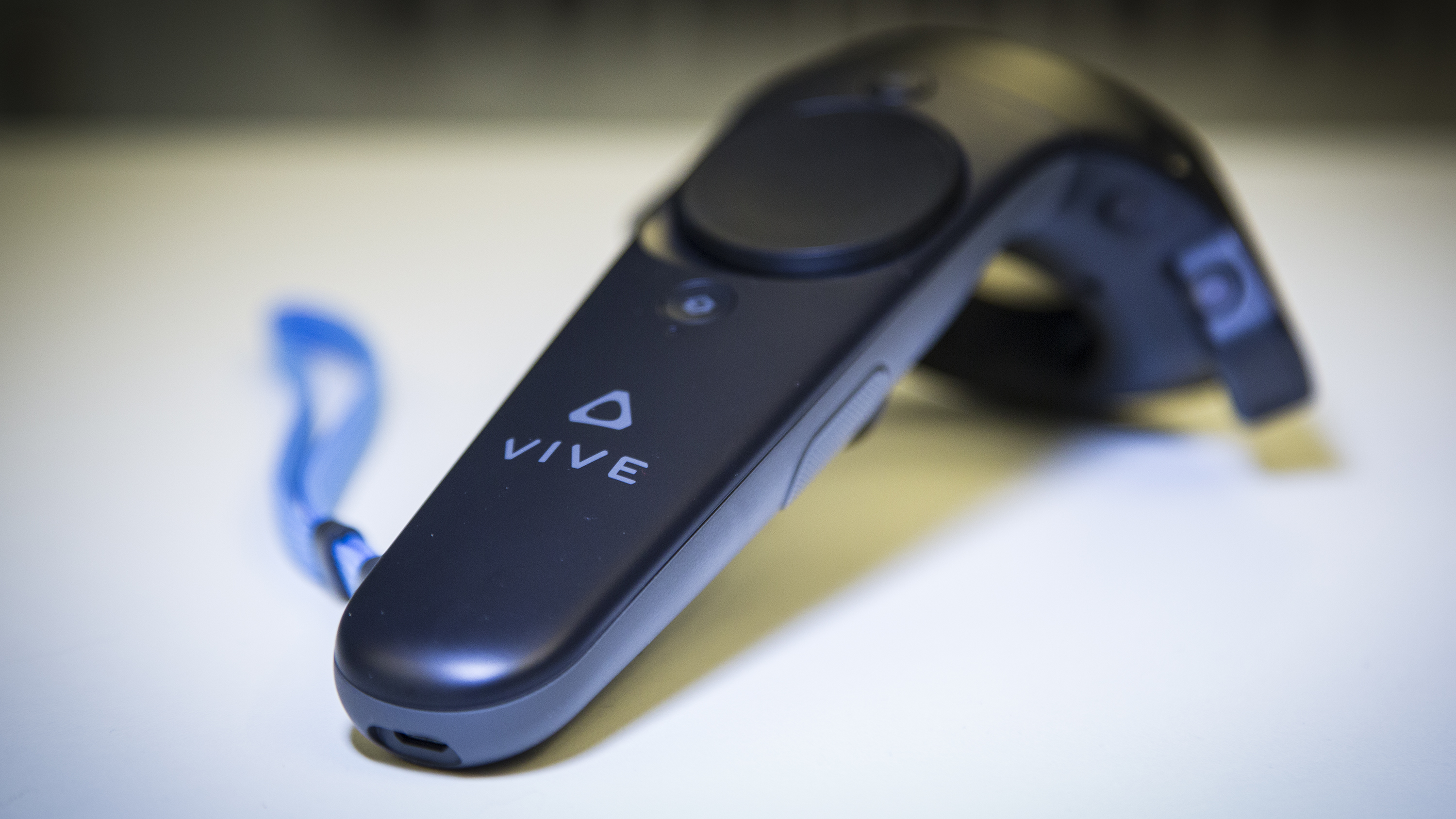 SUPERHOT VR flips traditional shooting games on its head with its 'enemies only move if you move' mechanic, and The Mage's Tale adds a bit of whimsy to the Steam collection of anyone with a younger, up-and-coming VR enthusiast in their home.
And, should all else fail, you can always return to the comfortable, reassuring world of Valve's The Lab, which has a half-dozen mini games, each of which is more fun than almost any other full VR game on the market right now.
The games mentioned above represent a very small sliver of the HTC Vive's library – and that's to say nothing of the titles on HTC's Viveport subscription service that offers gamers five new titles every month to add to their collection.
Where exactly are all these games coming from? It might surprise you that new releases are coming out nearly as fast as they are for the more traditional platforms like the Xbox One, PS4 and Nintendo Switch as they are for the VR platforms. And while the majority of them aren't quite as full featured or as well-designed as their console counterparts, VR has definitely gained traction with developers eager to test out their game creation skills in the new medium – which means really good, system-selling games are only a matter of time.
But that last point is something we should focus on for a second. The importance of system-selling software can't be understated. It's what helped Nintendo sell over 10 million units of the Nintendo Switch in its first year, and is the primary reason the PlayStation 4 seems to be outselling the Xbox two-to-one. Without them, platforms just aren't that appealing.
Two years into its life, we've yet to see a system seller for the HTC Vive. Yes, all of the games we mentioned earlier come very close to that golden standard, but none of them are what we'd consider the Mario 64 or The Legend of Zelda: Breath of the Wild of VR. There's just not a game on HTC Vive (or the Oculus Rift for that matter) that has that kind of clout yet.
As we've said all along, this is something that will likely change in the near future. Both HTC and Oculus have sunk major budgets into the dev community to encourage developers to bring their next hit game to VR. Someday we'll likely have a GoldenEye of VR, or a Final Fantasy VII or a Halo. But right now, we don't.
The last important point we'll make here is that all these games – Skyrim, Fallout, DOOM, Arizona Sunshine, Sprint Vector, and son on – aren't exclusive to the HTC Vive Pro. Any and everything we've mentioned here is playable on the original Vive and the Oculus Rift, if at a slightly lower resolution.
That doesn't mean that these games can't look better on the HTC Vive Pro than they do on the other systems – they do – but it does mean that you can get them elsewhere without shelling out $800, £800 or around AU$1,045 for them.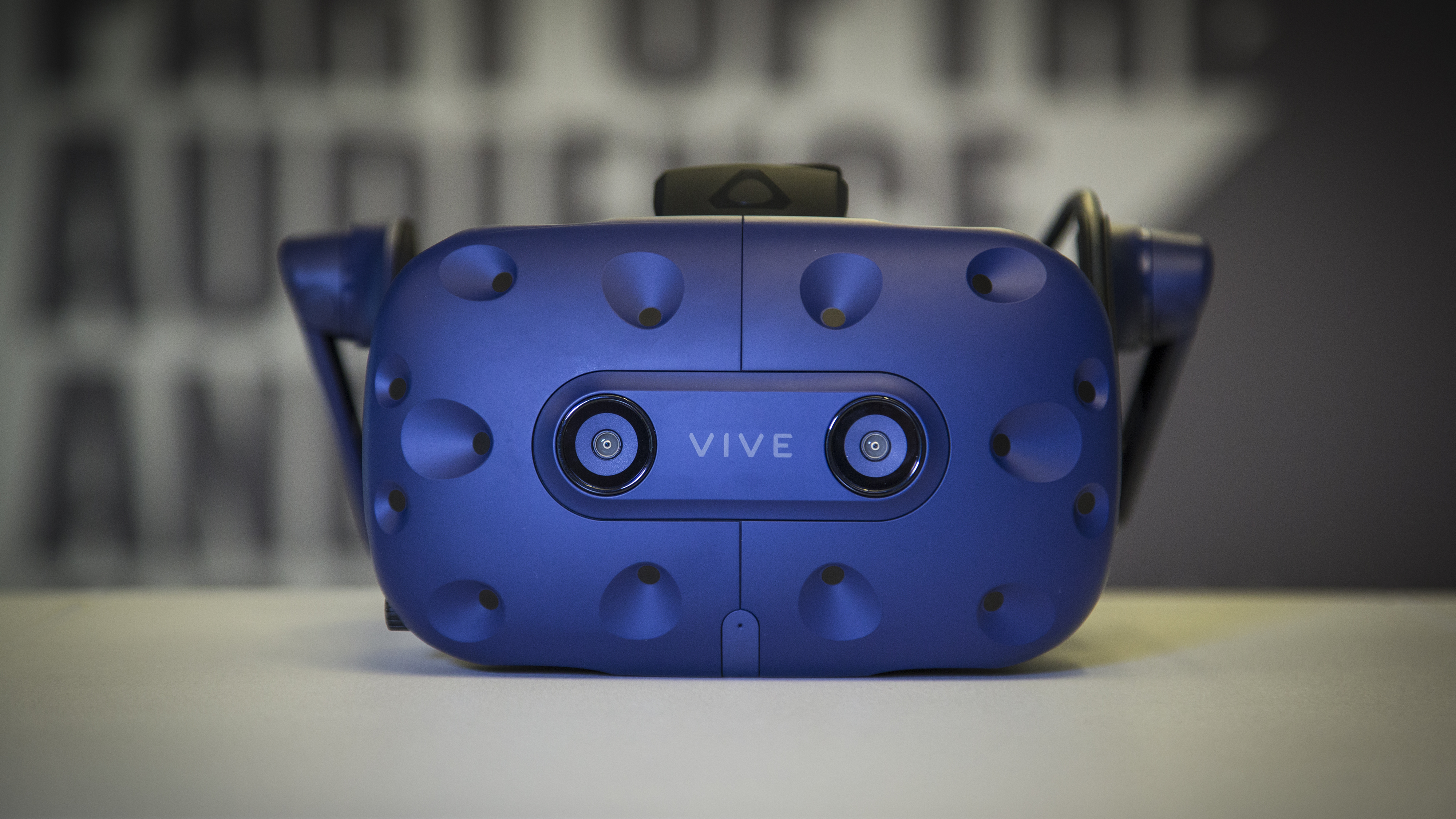 HTC Vive Pro: extended use
Before we close out the review, we'd like to offer a word of warning – just as we did two years ago in our original HTC Vive, Oculus Rift and PlayStation VR reviews.
The warning is that you might not be capable of extended play sessions in VR – and there's a very good chance that you'll have to build your tolerance to the headset one 10-minute play session at a time for the first few weeks.
We mention this warning for a few reasons. The first is that, with any investment you make, you should want to know how much time you're going to get out of it. The second is that, VR can actually cause you to feel sick – either with a pretty severe headache or an upset stomach – after using it for more than an hour or two.
To that end, game responsibly. Take breaks in between games. Make sure you aren't pushing yourself too hard, just to make it to that next objective. It's not worth the potential hours of headaches that will come afterward. VR is similar to every other form of media – enjoy it in moderation, never excess.
HTC Vive Pro: verdict
While resolution will surely win the lion's share of the recognition, HTC has made a number of fantastic design choices on the HTC Vive Pro that rival the resolution in terms of importance.
To narrow those down to just a few points, the headset is more comfortable than it ever has been, it sounds better (most of the time) and it blocks out light. Oh, and yeah, games look better on it, too.
But are these design improvements worth the HTC Vive Pro's rather costly entry ticket? Are they worth that cost even after you've figured in some of the system's shortcomings like the lack of a AAA game, the setup and sound issues and jitteriness with less-than-pristine hardware? Finally, does it make sense to buy to an HTC Vive Pro when the original Vive has hit an all-time low sticker price of $499 or £499 (about AU$615)?
In our opinion, given the games that are out there and the system's half-step up in performance from the original headset, the answer is probably not. It's still a great headset – and one of the best damn headsets on the market – but just not the best one for the money, effort and parts you'll need to put into it.