The Fitbit Charge 3 is one of the company's most accomplished devices yet offering the best fitness tracking experience the company offers in a band design.
Fitbit announced the Charge 3 in August 2018, and it remains one of the best Fitbits around despite having now been superseded by the Fitbit Charge 4. The Charge 4 features on-board GPS (a feature lacking from the Charge 3), but but if you're specifically after a fitness tracker with that Fitbit branding this may be what you're looking for – particularly now prices have dropped significantly.
The Fitbit Charge 3 offers a variety of exercise tracking modes along with sleep and heart rate monitoring in a more lightweight design than the Fitbit Charge 2. It also sports a bigger screen, plus it's waterproof too.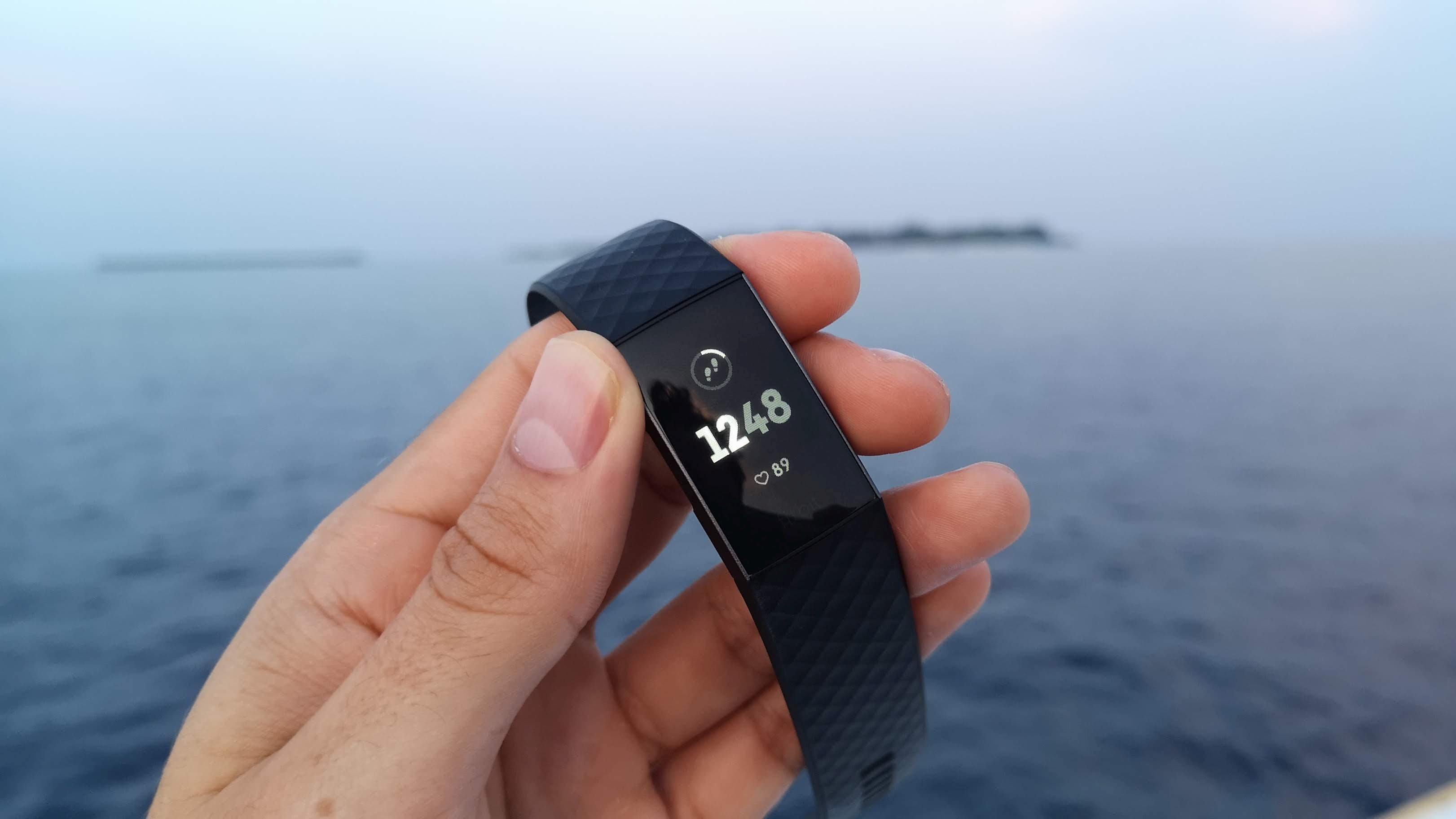 Fitbit Charge 3 price and release date
The cheapest Charge 3 started at £129.99 / $149.95 / AU$229.95
Now down to around £100 / $130 / AU$159
Australia can also buy Special Edition, but it's a little different
You can buy the Fitbit Charge 3 from Fitbit itself or a variety of other third-party retailers. Price-wise, the Charge 3 launched at £129.99 / $149.95 / AU$229.95, which was the exact same as the original list price of the Fitbit Charge 2 at launch.
The Special Edition Charge 3 cost a little extra at £149.99 / $169.95 / AU$269.95. Those prices now fluctuate a little as the Fitbit Charge 3 has been out for a year or so, but it's very rare that you'll see the price drop below £100 / $120 / AU$200.
The fitness tracker comes with some different bands depending on which version you opt for. It's worth noting if you live in Australia all versions of the Fitbit Charge 3 have Fitbit Pay support, but those in the US and UK will have to opt for the Special Edition to be able to use the payment service.
You've got the choice of a woven material in purple with a rose gold case, or a perforated white sport band with a graphite case if you opt for the 'Special Edition' device, while the standard Charge 3 comes with a black classic band and a graphite case or a blue grey classic band with a rose gold case.
If you choose the special edition of the Charge 3 you'll also get an extra black classic strap thrown in, but whichever tracker you choose you can also buy different straps separately.
There are classic bands from £19.99 / $29.95 / AU$49.95, sports bands from £24.99 / $29.95 / AU$49.95 and Horween Leather Bands from an eye-watering £59.99 / $49.95 / AU$69.95.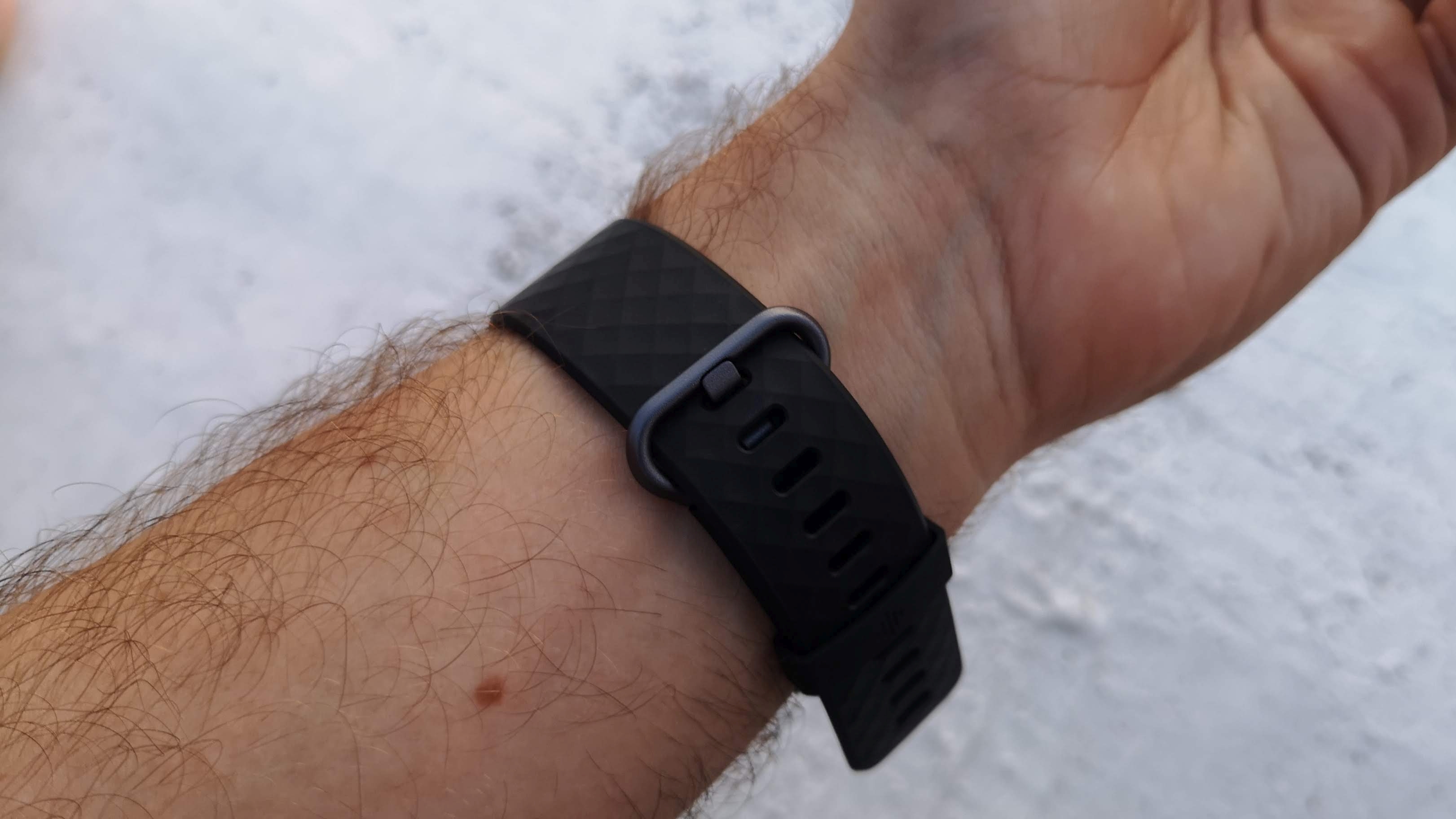 Design and display
40% larger screen
Lighter and thinner
Now completely waterproof
The Fitbit Charge 3 has the same rectangular screen and band design as seen on its predecessor, the Charge 2, but the design has been refined and tweaked somewhat.
Firstly, the Fitbit Charge 3 is thinner, so it looks a little less chunky on your wrist. It's much lighter too, as it's made from aluminum instead of stainless steel, which the Fitbit Charge 2's body was clad in. This makes the new device 20% lighter, and you can really feel the difference here. It also feels much more comfortable as a result.
One thing to note however is that there aren't any pressable buttons on the Charge 3. That's because this one has a full touchscreen rather than the tap-to-cycle screen we saw on the Charge 2, meaning you'll do most of your navigating around its features with your finger on the display. (On the Fitbit Charge 2 you could only tap it to switch what was displaying).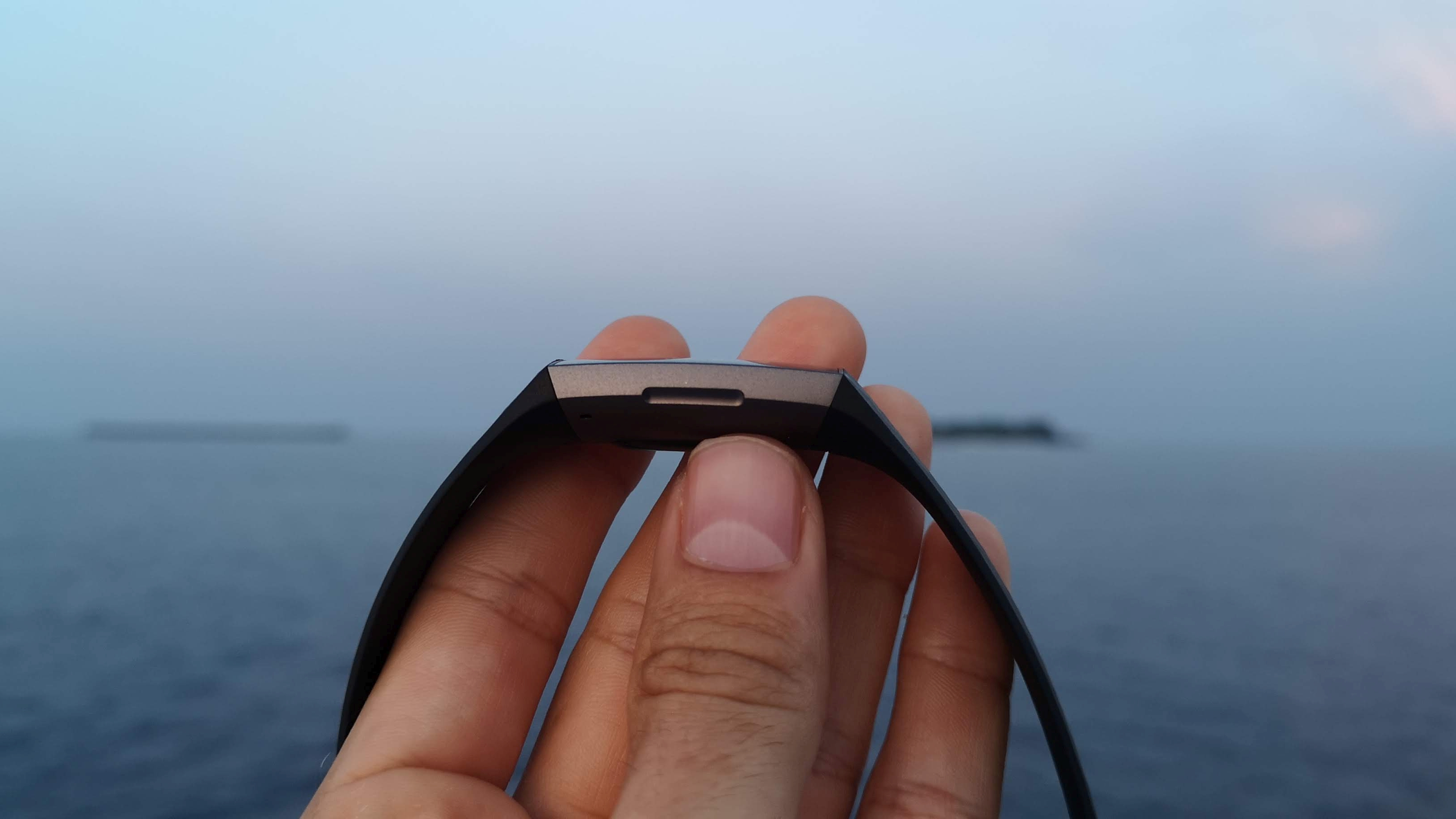 However, joining this functionality is an inductive button on the left-hand edge of the tracker which you can use to wake the device or go back a screen. It will give you a little tactile vibration feedback to let you know it's working.
We found that using this button can take some getting used to, as the functionality isn't so clear at first.
There's a knack to the way you must hit it in order for it to respond well to your tap, otherwise you'll find yourself tapping away aggressively until it recognizes your press (like we did at first). Once you've got the knack however, it works rather well and proves to be a nippy way to navigate the tracker.
On the underside, the PurePulse heart rate monitor remains but it's now joined by an SpO2 Pulse oximetry sensor. This makes the overall finish much rounder, and thus more comfortable on the wrist.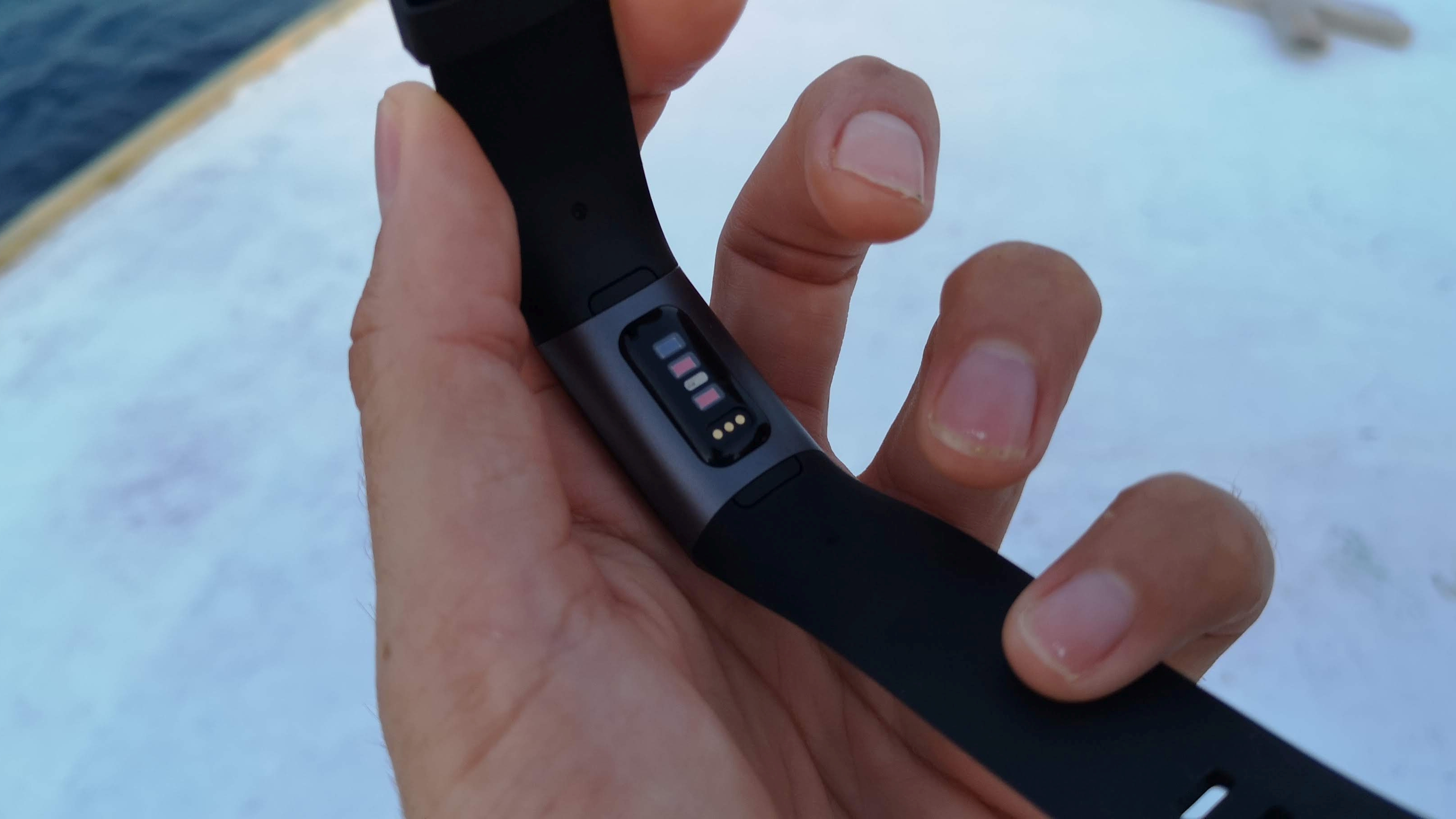 Another new update introduced on the Fitbit Charge 3 is the strap design. In place of the chunky metal clips seen on the Charge 2, there is now just a tiny black button which ejects the strap when pushed (as seen on the Ionic for example), allowing you to easily change the straps.
One thing we will add is that the plastic strap that comes bundled with the standard edition does feel a little cheap. A silicone strap (that you don't have to fork out for additionally after purchase) would have made a world of difference. Nevertheless, the strap feels comfortable, and compared to many other fitness trackers this is a lot easier to wear throughout the day.
The biggest difference on the Charge 3, though, is the screen, which is 40% larger than the display of the Charge 2. It's still black and white, but it has also had a bit of a resolution boost as well as being a proper touchscreen as we mentioned earlier.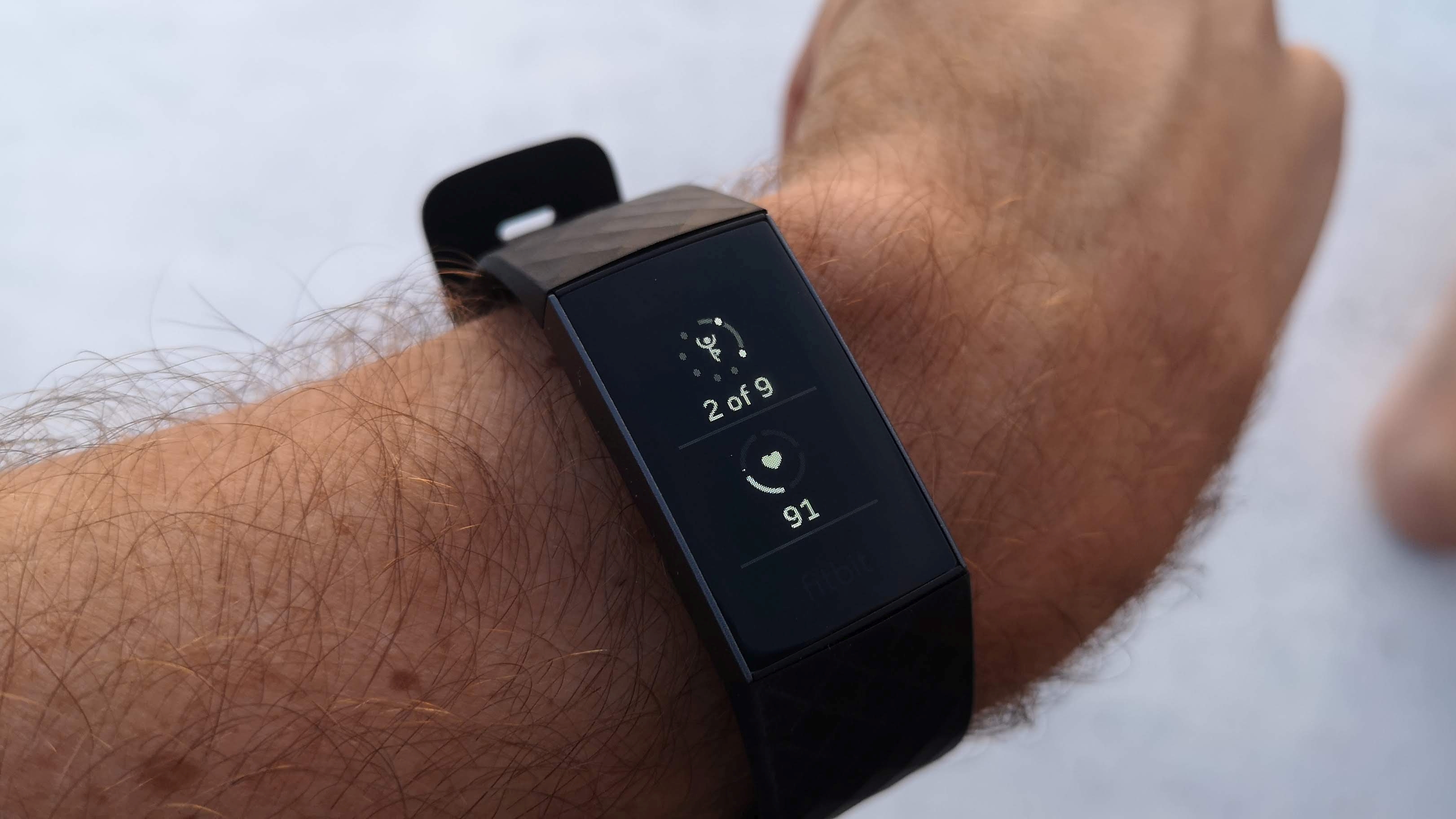 While it's by no means on the level of that seen on the Versa or Ionic, the screen does its job and is able to display information clearly despite its small size - even in very bright conditions. Its monochrome appearance is a bit sad to look at, especially when you compare it to the Versa's, but it does ensure battery usage is kept to a minimum.
Another big change in the third generation of the Charge is its waterproofing. The Charge 2 was only 'water-resistant', meaning it could handle a few splashes while you did the washing up, or sweat while exercising.
However, this time around Fitbit has ensured the Charge 3 can track your swimming. Although note this is only pool swimming and not open water swimming. More on that later.
Performance, fitness and features
No onboard GPS but uses your phone's
Now features timers, weather and more notifications
Can track your swims as well as running, walking and more
The Charge 3 is probably the closest Fitbit has come to merging its smartwatches with the more basic activity tracker devices it's known for. This is because it has been given quite the upgrade over the Fitbit Charge 2, which was pretty basic when it came to smart functionality.
Take for instance how the device can now provide you with better notifications from all of the third-party apps on your phone, something that the Charge 2 couldn't as it was only capable of alerting you to phone calls and text messages. It also has a good number of other new features on board, such as timers and weather.
With a screen this size, it's hardly surprising that you can't download apps to the Charge 3 like you can with the Fitbit Ionic or Fitbit Versa, but Fitbit promises that later in the year you'll be able to accept or reject calls from the device.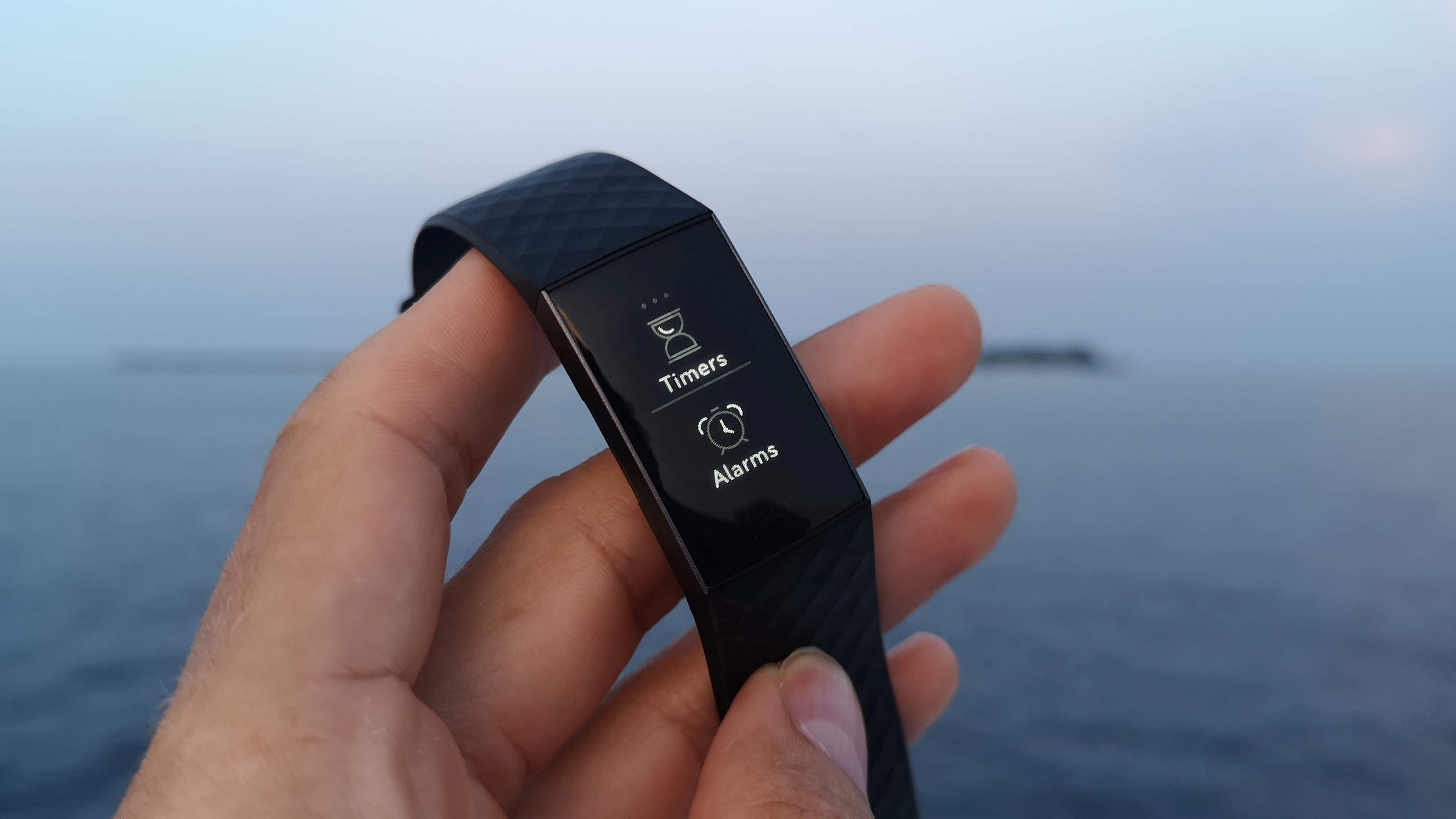 There will also be a calendar and the Fitbit Leaderboard soon, as well, we are told. No sign of them yet, though.
While we're on the subject of promises, Fitbit says an upcoming update to the Android app means users will also be able to do quick replies to your messages from the Charge 3.
This will only allow you to reply to instant messages with a basic, predefined response such as "sorry I can't chat right now" but still, we guess that's better than nothing.
All the general multi-sport fitness tracking features you'd expect from a Fitbit activity tracker are available on the Charge 3, including the old favorites seen on the Charge 2, such as 24/7 heart rate tracking, workouts, and guided breathing for relaxation, as well as some new additions such as swim tracking.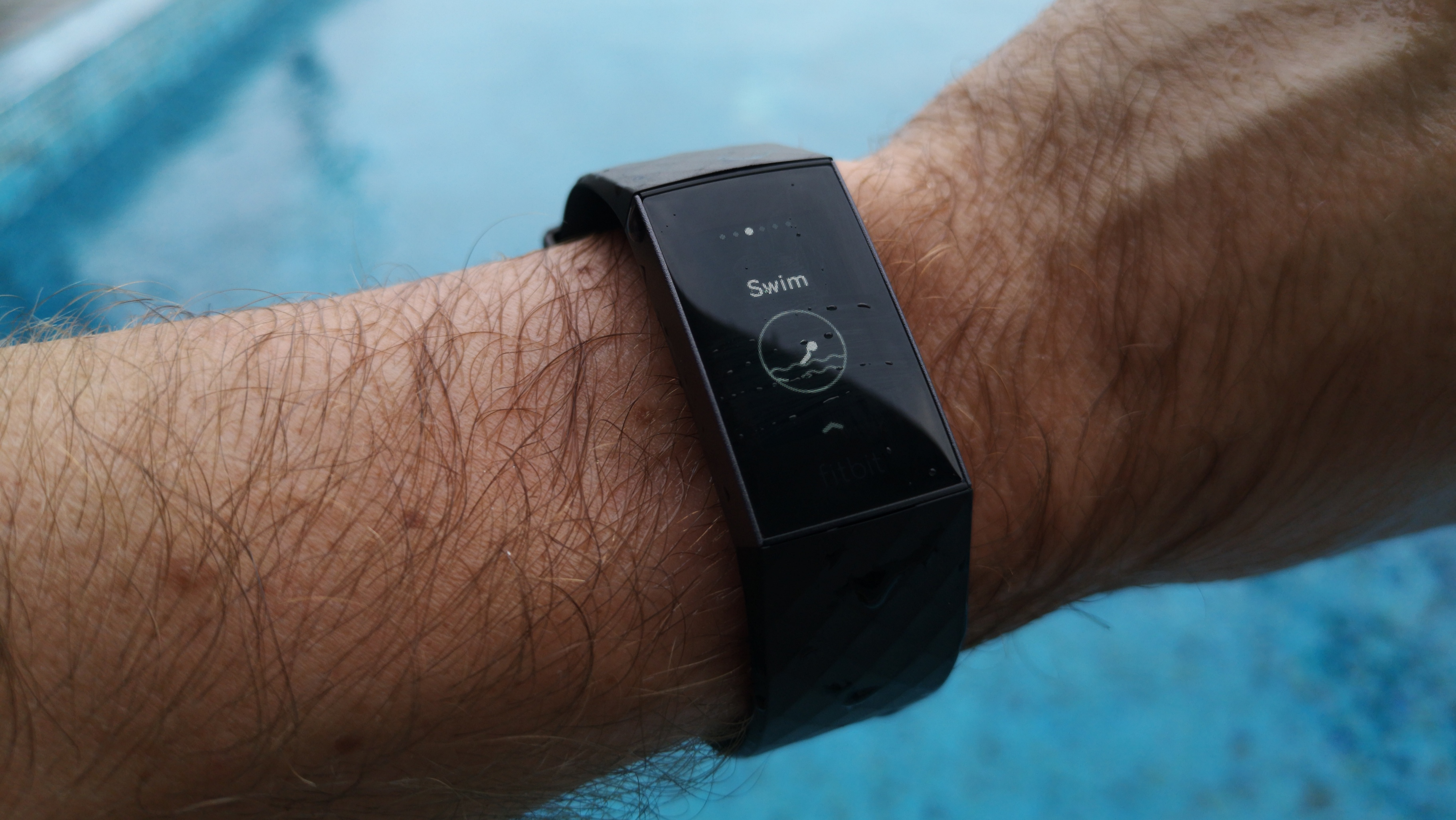 Besides swimming, the Charge 3 offers the ability to track outdoor running, treadmill running, walking and weight training, as well as bike and interval workouts, as seen on the Charge 2.
In our experience, all fitness tracking features worked very well, which is what we've come to expect from Fitbit over the years. As with the device's predecessor, the Charge 3 tracks your exercise automatically, so you don't have to start sessions manually.
If you start running, for example, it will detect this and begin monitoring. It also lets you start then pause a workout without ending a session.
However, one downside is that there isn't any dedicated GPS on this tracker. It's a shame, especially for runners, and even more so considering there are cheaper products on the market which are capable of tracking your location without your phone.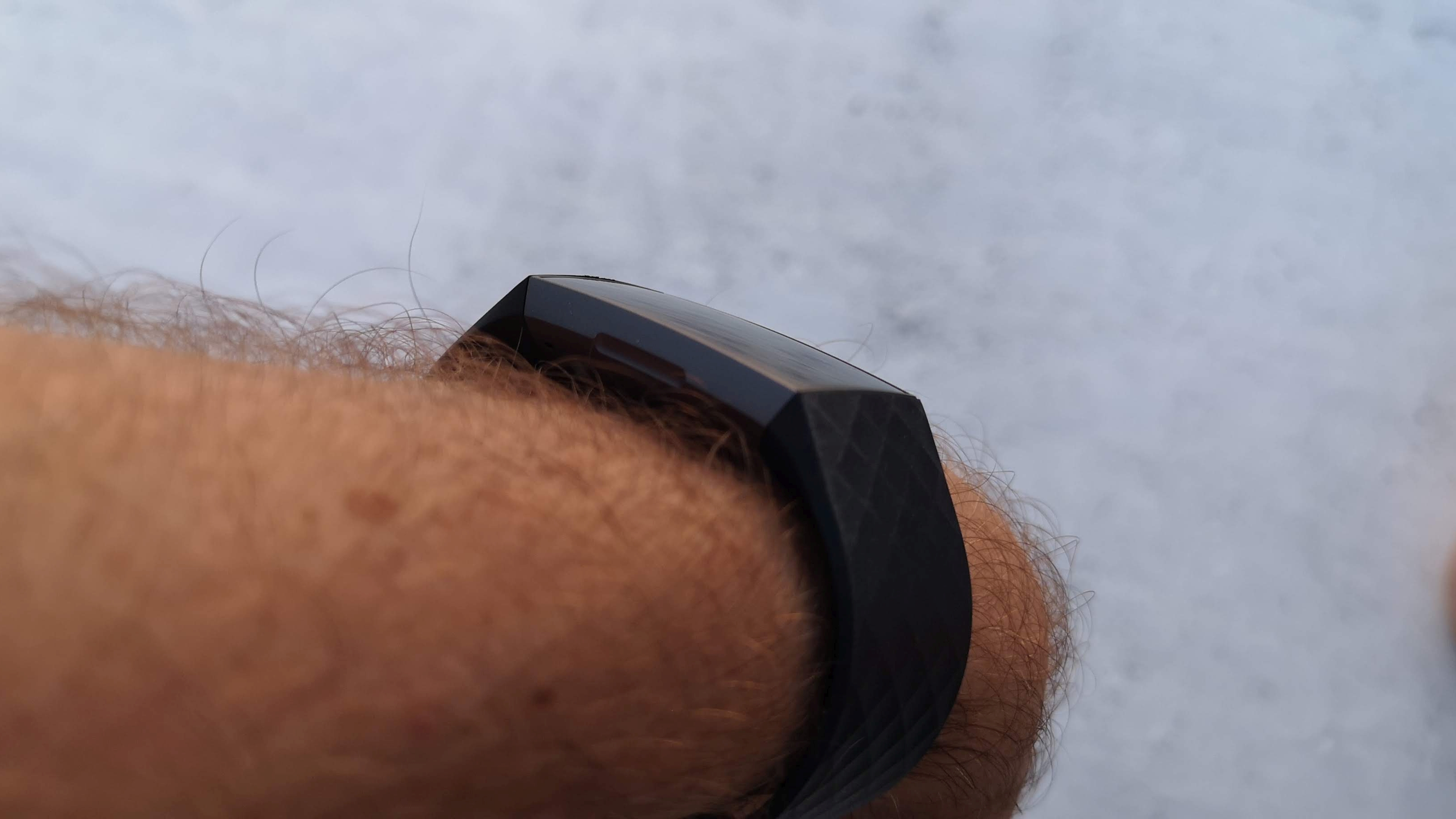 Nevertheless, the Charge 3 does have connected GPS, so it will at least work with your phone's GPS to track the distance traveled. So you'll still be able to keep an accurate eye on your distance, you'll just need to take your phone out for a run with you.
You can connect to your phone's GPS easily through the Fitbit app, which we'll go into separately, later.
A late 2018 update also brought with it auto running tracking which means the band will notice when you're jogging and pause when you've stopped. We've yet to properly try the feature out, but we plan to do so soon.
While it's not something we were able to test in our review at this stage, female health tracking is now on the wrist too, so you'll be able to use the Fitbit Charge 3 to track your next period.
If you've bought the Special Edition version of the Fitbit Charge 3 in the US or UK, you'll also get Fitbit Pay as well like we've seen on the Fitbit Ionic and Versa. We've yet to use the Special Edition tracker, but we've found it to work well on those Fitbit watches.
In Australia, all versions of the Fitbit Charge 3 come with Fitbit Pay onboard. Exactly why Fitbit doesn't offer that in the UK and US is currently unclear, but it's not too much more to spend if you're desperate for the feature.
Sleep tracking
Tracks REM, light and deep sleep
Includes a silent alarm
Sleep tracking makes a return on the Fitbit Charge 3, giving you a glimpse into your night with details on REM, light and deep sleep.
We found the wearable feels comfortable enough while sleeping, but we didn't always want to wear it to bed, as Fitbit suggests you should.
As with any sleep tracking tech, you never truly know how well it has tracked you, but what the Charge 3 recorded for us seemed about right.
There's also a silent alarm mode, which vibrates the tracker on your wrist to gently wake you without disturbing anyone else close by. It's a nice idea but we're not sure if it will be all that useful for heavy sleepers.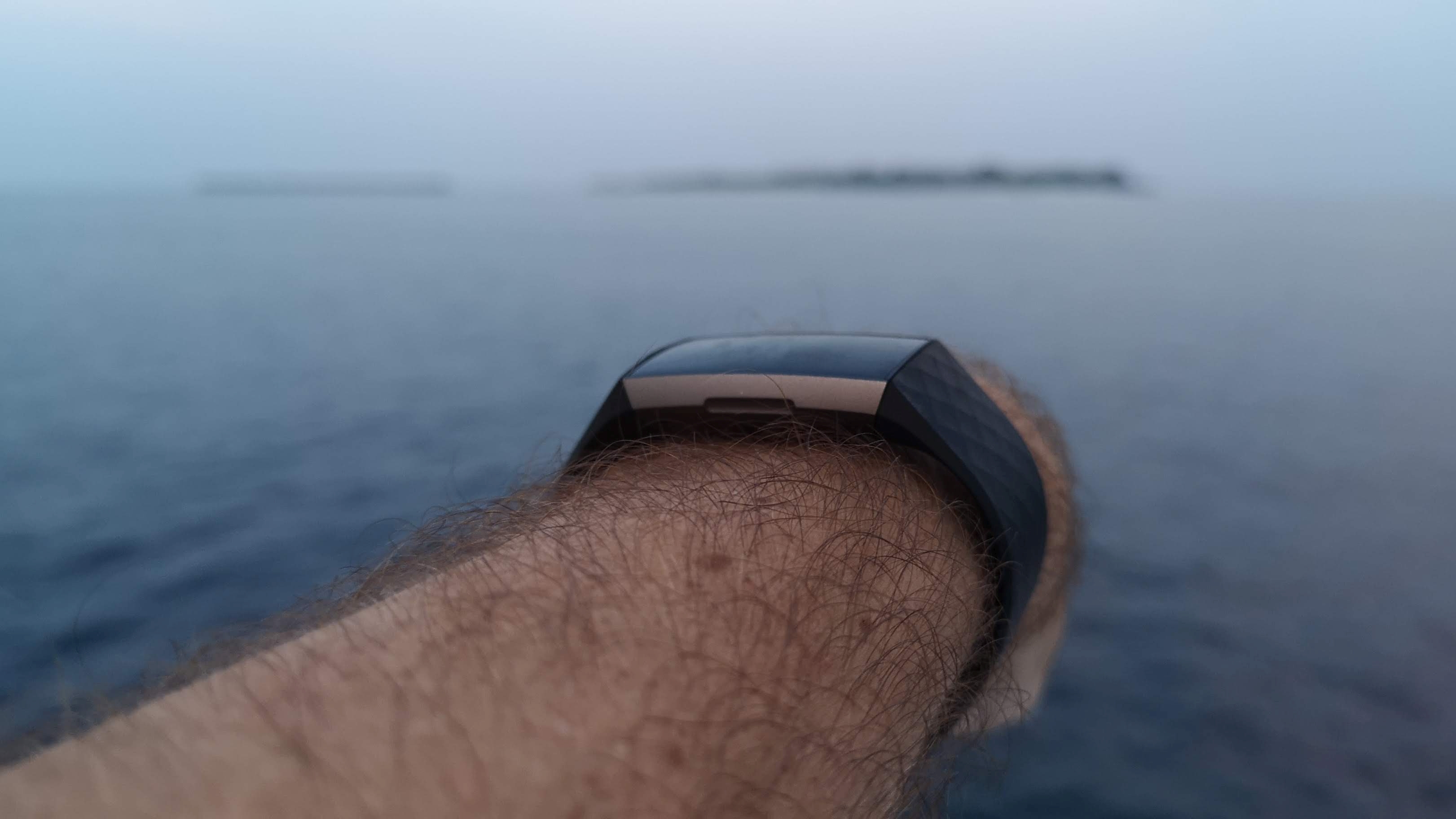 Battery life
Should last you over six days
Difficult to recharge if you want to use sleep tracking
Fitbit estimates the battery life for the Charge 3 lasts for seven days rather than the quoted time of five on the previous Charge 2 wearable. We found we didn't quite hit that mark, but we were using the device pretty intensively for our tests.
But we reckon if you're not constantly using the fitness-tracking and smart features more than once a day, you'll be able to get close to the seven days estimated time on a single charge.
On average we found that we got around six days of use from our fully-charged Charge 3, which isn't all that bad, as it means you'd only be recharging the device once a week, pretty much.
In the box, you'll find the Fitbit Charge 3 comes bundled with a proprietary charger. We would have preferred it used a more standard micro USB or USB-C connection charger, as more often than not it would run out when we didn't have the charger to hand.
Another issue is finding a good time to charge the device. The obvious time to charge a wearable or phone is overnight, but if you want to wear the Charge 3 to bed to track your sleep then you won't be able to do that. So you'll have to find some time when you don't want to be tracking anything so you can actually re-juice it.
Thankfully, the Charge 3 shows life percentage on the device, so that a soon-to-deplete battery doesn't take you by surprise. This option might be pretty standard now, but when the Fitbit Charge and Fitbit Charge HR were first released, they didn't include such a feature.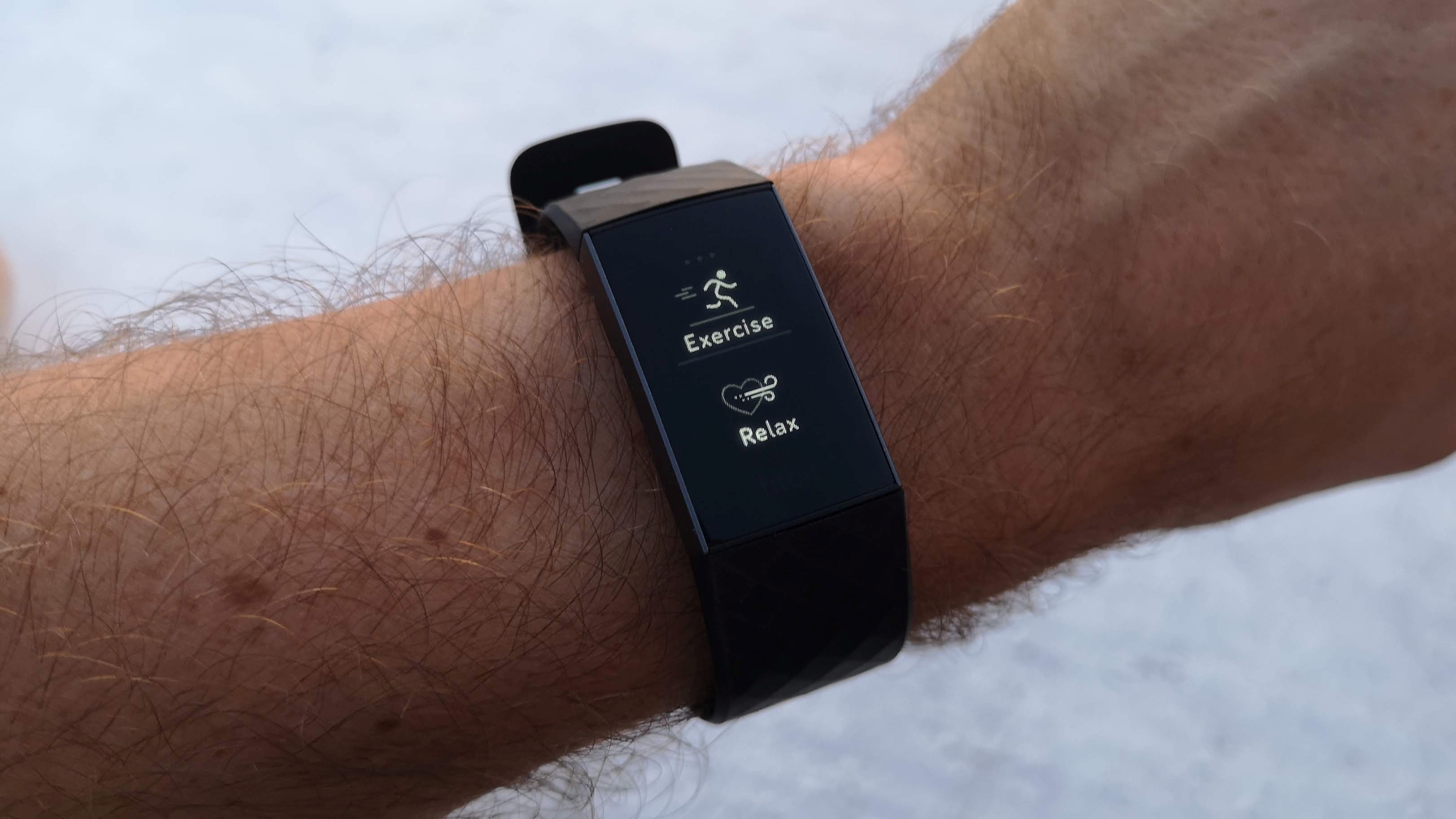 App
Compatible with iOS and Android devices
Impressively detailed and intuitive app
The Fitbit platform remains mostly unchanged from our review of the Versa, and it's still just as impressive as it was then. It's clear, simple to understand and everything is easy to navigate. Fitbit The Charge 3 syncs via Bluetooth and it is a much faster and slicker experience than competing apps like Withings Health Mate.
We tested the Charge 3 with the Android app but it's also available on iOS. On the app home screen, you'll find five main tabs within the Fitbit app: Dashboard, Account, Challenges, Guidance/Notifications, and Friends.
Dashboard is the main one, which presents all the data collected for each day - from food and water intake (if entered), to the number of steps taken - in tile form, making it easy to customize the order of what you want to see.
Each measured metric has a circular bar above it that moves in a clockwise direction as you get close to a set goal, meaning it's easy to see if you need to move more. Tapping on each of these metrics will also present data in more detail.
The other notable tab is the Account option, which can be found at the top right in the app and is where you can change goals, set up another Fitbit tracker, or access other settings, such adding a custom heart-rate zone.
There is also a link to see which other apps you have that can link up with the Fitbit app, such as MyFitnessPal, which is great for tracking diet. Settings - such as the Charge 3's display design, silent alarms, main goal, and so forth - can also be accessed here.
Image Credit: TechRadar
Verdict
While its feature set isn't in the same league as say that of its older brother, the Fitbit Versa, the Fitbit Charge 3 offers many of the same features just in a more compact and lightweight design that is by no means earth-shatteringly beautiful but still looks the part.
It also does what it says on the tin: tracking everyday workouts without promising the world and not asking for it either when it comes to costs.
There's a nice and simple, yet clear and bright display, a host of nifty smart notifications, contactless payment capabilities (for a little extra) and all the features Fitbit users will have come to know and love.
But what makes it worth considering is that you can pick up some really great fitness tracking features, all wrapped up nicely in a well-designed app, for just under £130 / $150 / AU$230. Something that's hard to fault, and also something many of Fitbit's competitors can't compete with.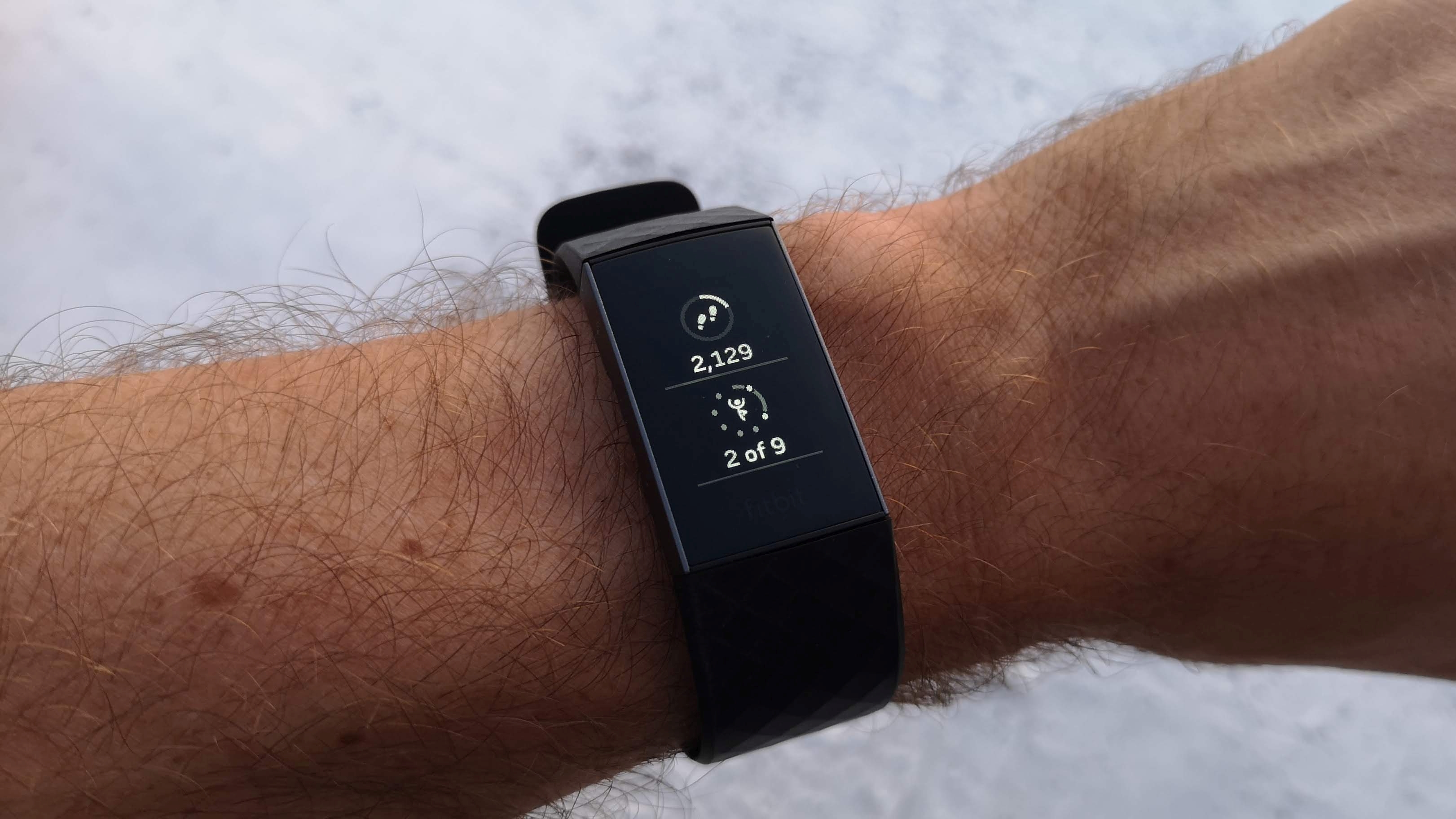 Who's this for?
The Fitbit Charge 3 is essentially for those that are into keeping active and want to keep on top of their exercise, but aren't so much into working out that they'd consider themselves fitness fanatics.
Take for instance, if you're an avid runner looking for a running watch. The Charge 3 just isn't for you. It's better suited to someone looking to track their daily step count, and a bit of exercise every few days, without the need for all the bells and whistles that something like the Fitbit Ionic will offer you.
Should you buy it?
If you're after an activity tracker and consider yourself a moderate exerciser (working out twice or so a week) then the Fitbit Charge 3 is by far one of the best choices money can buy.
However, Fitbit has a substantial range of wearables all aimed at different types of individuals, so we'd suggest doing some research. For instance, if you don't need swim tracking, you could potentially instead opt for the Fitbit Alta HR.
First reviewed: November 2018
The competition
If you're thinking about getting the Fitbit Charge 3, here are some other fitness trackers you should also be considering…
Samsung Gear Fit 2 Pro
Samsung isn't quite as big a name in fitness bands as Fitbit, but with devices like the Samsung Gear Fit 2 Pro it's getting there.
This arguably has a nicer design than the Fitbit Charge 3, along with a color screen and built-in GPS - two features the Charge 3 doesn't have. However, the Gear Fit 2 Pro also costs a fair bit more and the setup process is clunky.
Read our full Samsung Gear Fit 2 Pro review
Apple Watch 4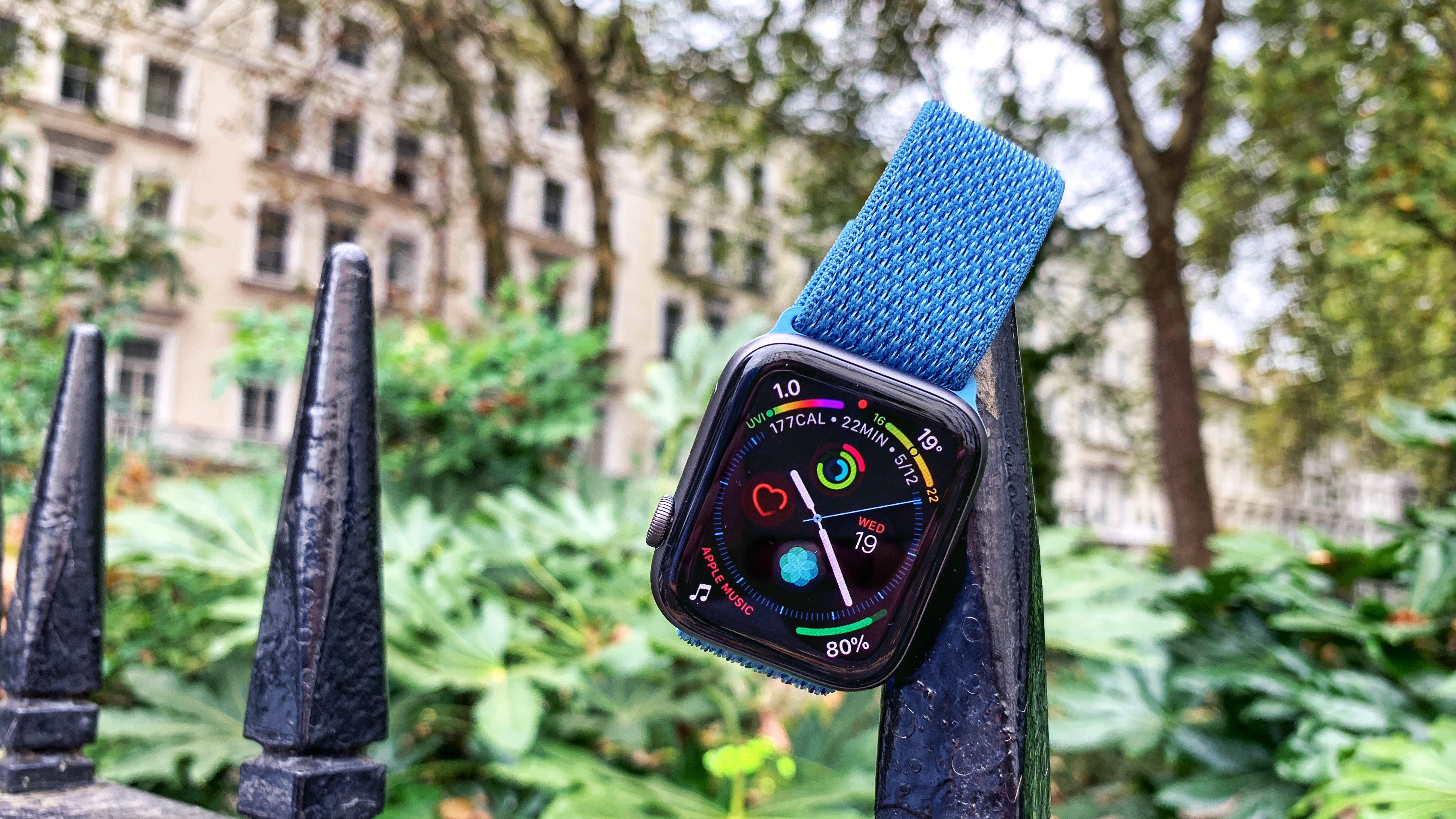 The Apple Watch 4 is more stylish than the Fitbit Charge 3 and it is absolutely packed full of features. Both fitness features like GPS, which the Charge 3 lacks, and smartwatch ones, because of course this is a smartwatch first and foremost.
However, you'll pay a lot more for Apple's device and it isn't compatible with Android phones. Its battery life also isn't as good as the Charge 3's.
Read our full Apple Watch 4 review
Huawei Band 2 Pro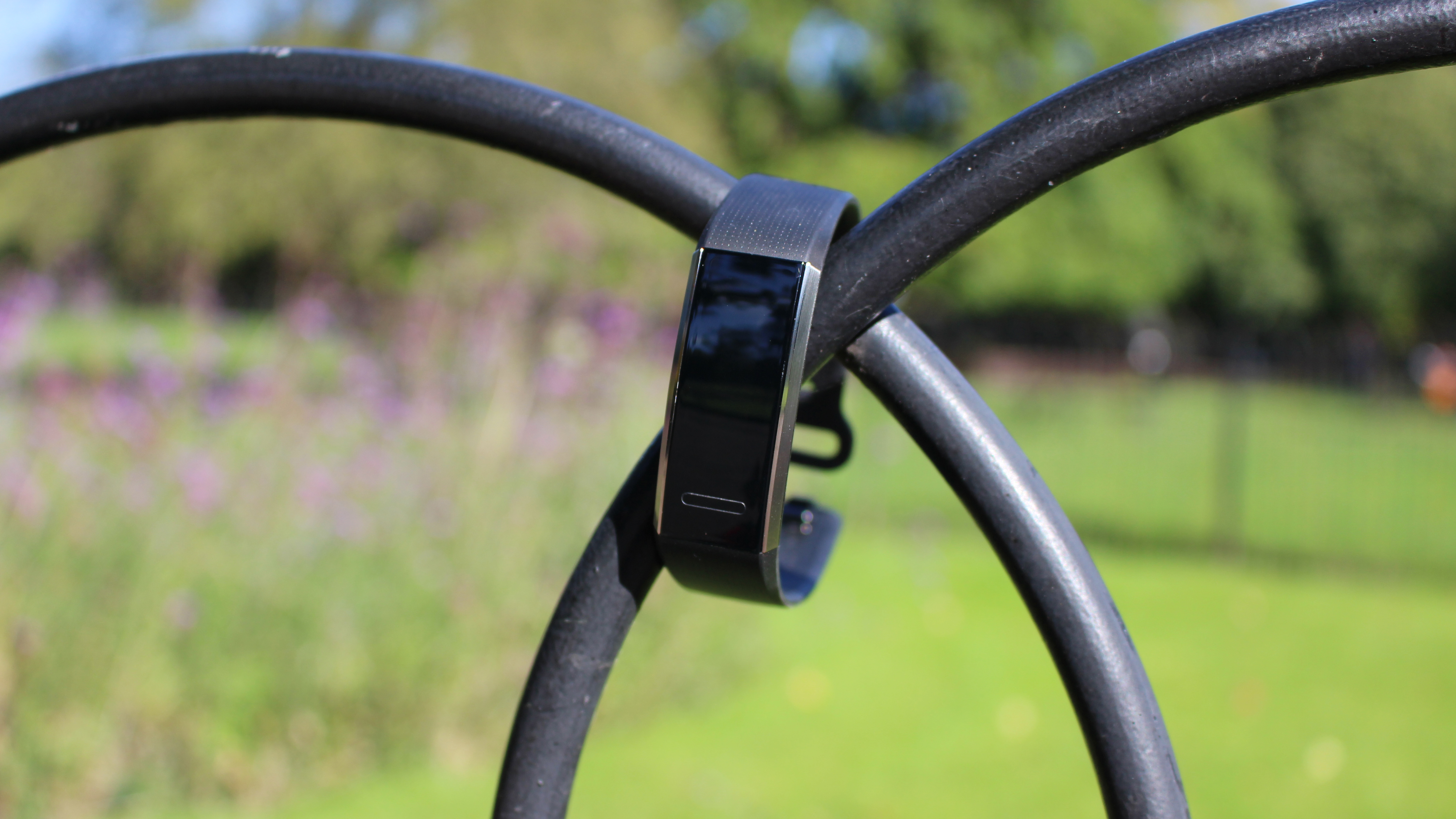 Unlike the alternatives above, the Huawei Band 2 Pro is actually a fair bit more affordable than the Fitbit Charge 3.
This one comes with GPS tracking as well as 21 days of battery life from a single charge. To get that you'll have to put up with a slightly less slick UI, and while there's a heart rate monitor, we didn't find it - or the other metrics - to be totally accurate.
Read our full Huawei Band 2 Pro review
Image Credit: TechRadar